Here's a little background: I just graduated high school and this HUGE vacation was my graduation present from my parents. :yea: Last summer, we went to WDW and stayed at Pop Century. At the very end of our trip, we took a DVC tour in fell in love. We bought 150 points, and were also given a special promotional offer so that we had 2006 points as well as the 2007 points. Therefore, on this trip, we had double the amount of points that we usually would have to use on this trip. We bought into Saratoga Springs (SSR) and also took a brief trip to Vero Beach (VBR) for a few days.
The schedule was:
5 nights - SSR studio
3 nights - VBR 1-bedroom
7 nights - SSR studio
Day 1 - Travel, Saratoga Springs (May 31)
I began the trip exhausted, having just graduated the day earlier. We got up at 4 am (I went to sleep at 2 am), and headed to the airport. Our flight to DFW was delayed about 90 minutes because there was no pilot!!! :bang: We missed our scheduled flight to Orlando, luckily, we made standby on the next flight, taking the last three seats on a packed flight. We got into MCO only a few hours behind schedule.
On our way to SSR, thanks to Disney's Magical Express!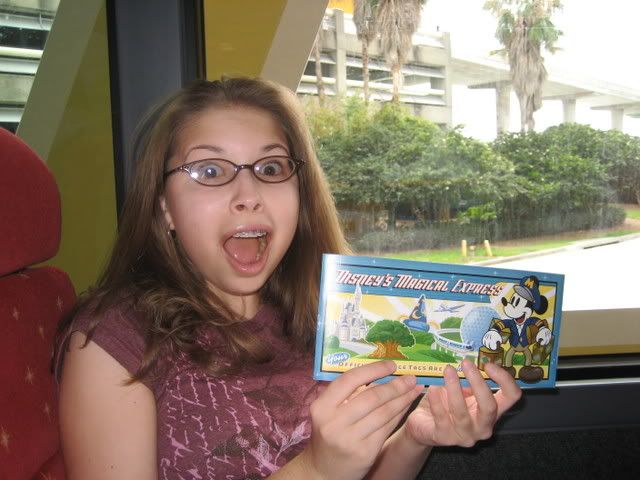 We were given a studio in Congress Park with a partial DtD view. Our room is the second floor on the left side.
The view from our balcony.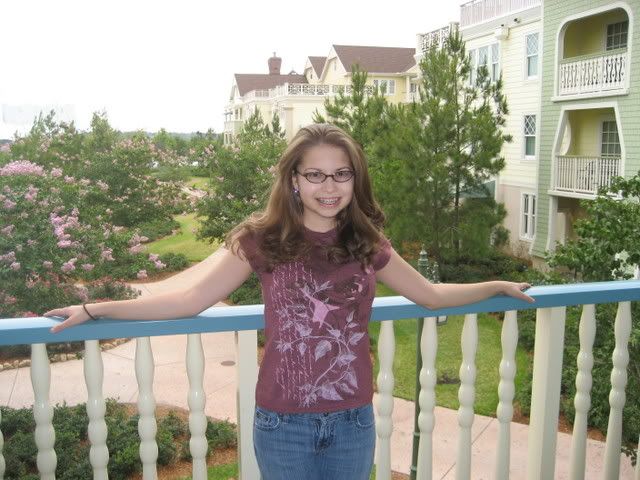 Outside the Carriage House.
The quiet pool in Congress Park.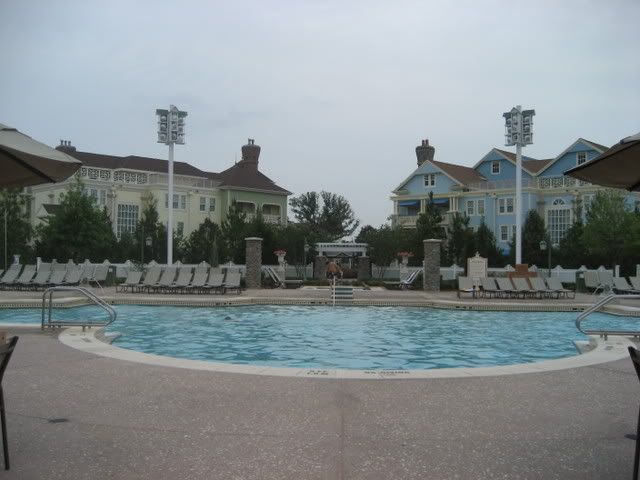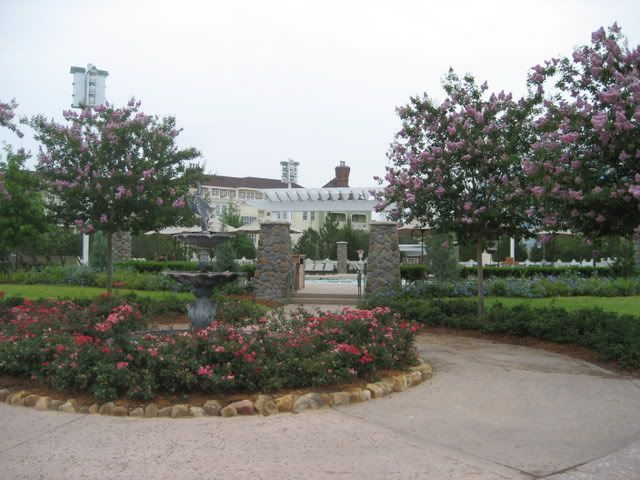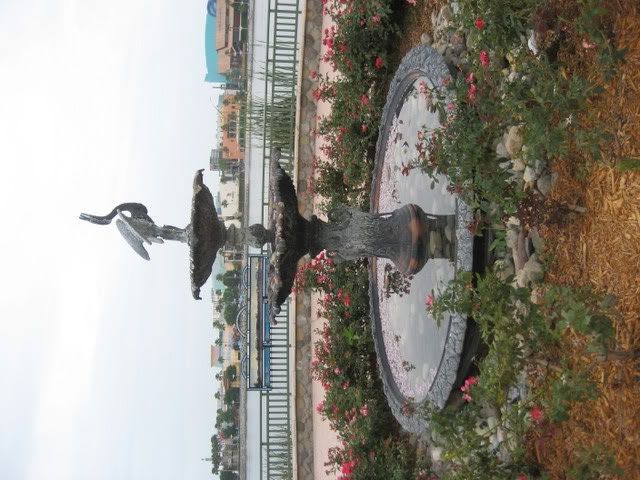 We were all so tired that unpacked and fell asleep around 7pm! No parks for us today. :sleep: