Well, I went out to EPCOT at 2:30 am, so I deserve to start this thread!
Even if my pictures did come out a bit crappy. I have a camera that insists on shutting down when I need it most. Especially since this involved sitting in one of those courtesy wheelchairs for an hour hour waiting for movement and once they start to move a letter, its on the ground in about 30 seconds.
Oh well! Here goes:
When I first got there, not much had changed: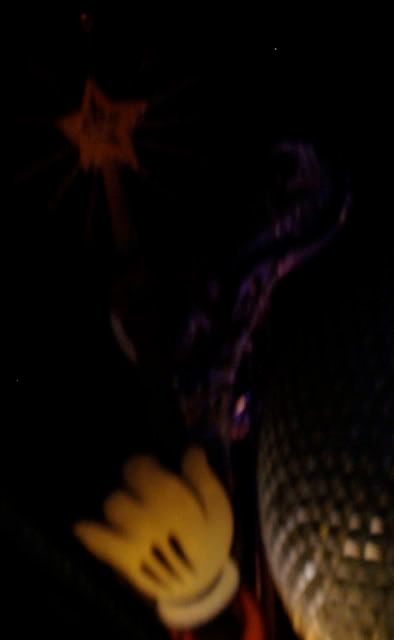 then I saw showers of sparks raining down from the far side:
(again hard to photograph)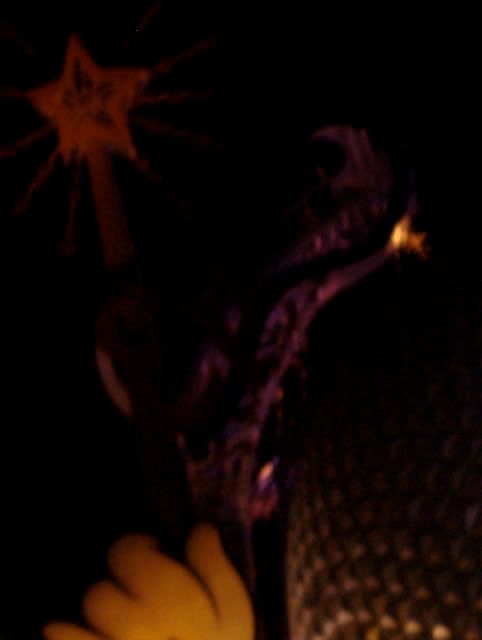 Now, the only 2 pics I was able to get of what I came to see: (drumroll)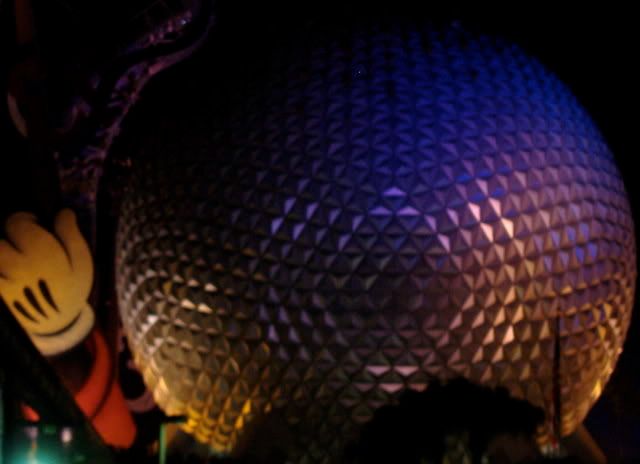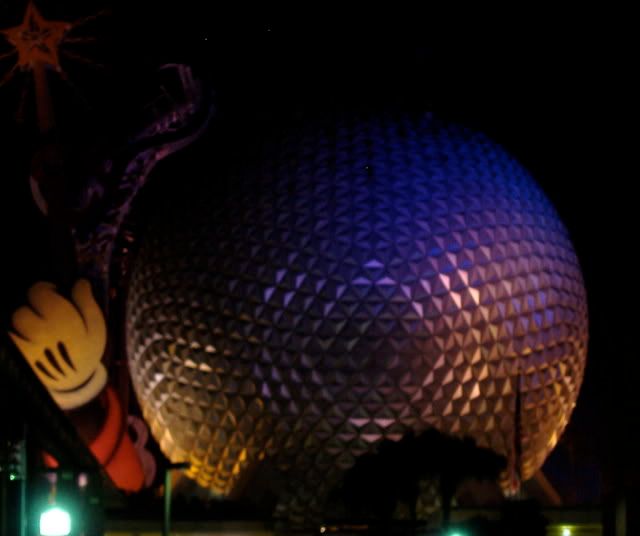 No, really, its there! Look right behind Mickey's hand!
And the first ever pic of the wand with one side totally clear: (hard to see, but historic nonetheless!)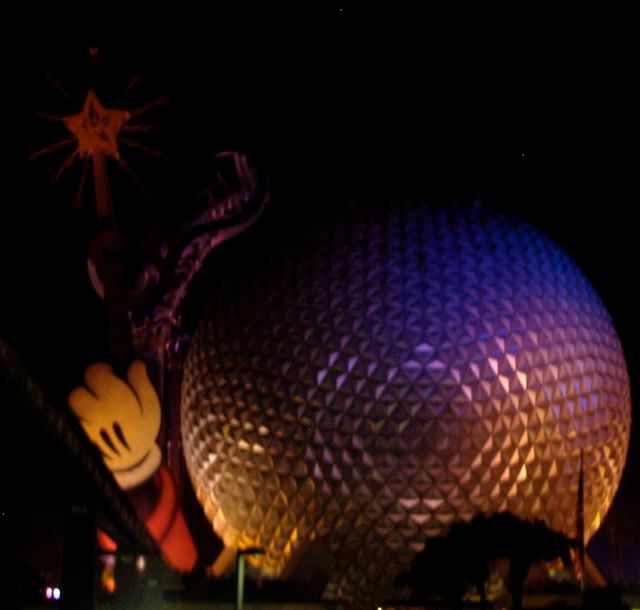 I promise I'll do this agian before the demo is complete, and maybe i'll remember the camcorder, (duh!)
TTFN, :sleep:.