First off, the first trip report, found here:
http://www.micechat.com/forums/showthread.php?t=75220
, was a farce, a parody, a lampoon, a satirical look at the many trip reports here in the Disney World Forum with an idea of being some kind of Quality Assurance program or something. If you think I'm talking about you, then I am.
And my wife is not fat. She is DEAD SEXY, as you will see, as she is in many of these 324 photos.
My trip was a VACATION... you know... a vacation? Like Disney World was made for? Four people out for a good time.
Now I don't expect anyone to actually look at all 324 photos... I'm doubting that I'll fit them all here anyway... but each one is carefully captioned with thoughts and feelings about how our vacation at Disney World was... and some dumb thoughts. I'm not a great photographer, but I'm going to blame Disney on my bad photos... they should do something about it.
Ready... Here we go!!!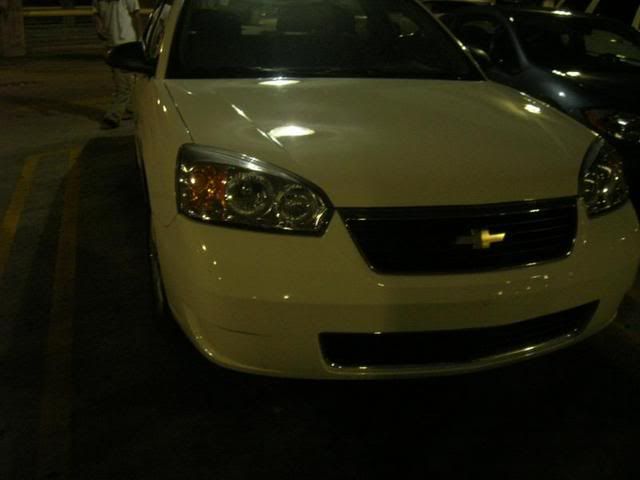 We arrived in Orlando early in the morning... like six. Beth and I worked the entire night before and drove all day to Vegas, then flew... and didn't sleep at all. We were tired. Our car (rented from Budget) was a nice surprise and everything worked perfectly.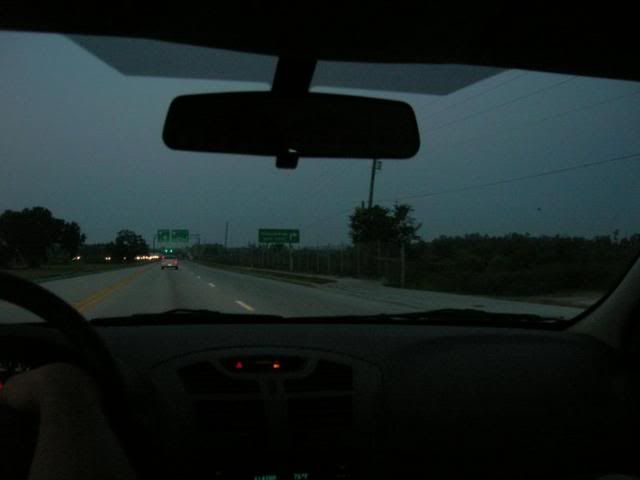 Here we are driving down the toll road toward Disney. The parks opened at nine, and it was just past six. But we were fantastically excited, which was good.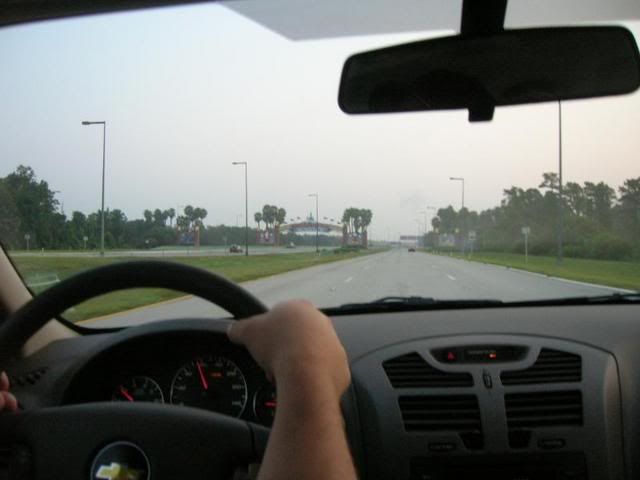 LOOK! IT'S DISNEY WORLD!!!!! I was first in, thanks to a fast hand past the windshield. We ate breakfast at Mc Donalds then headed to Animal Kingdom, but left after finding early entry there. We instead went to Disney MGM Studios.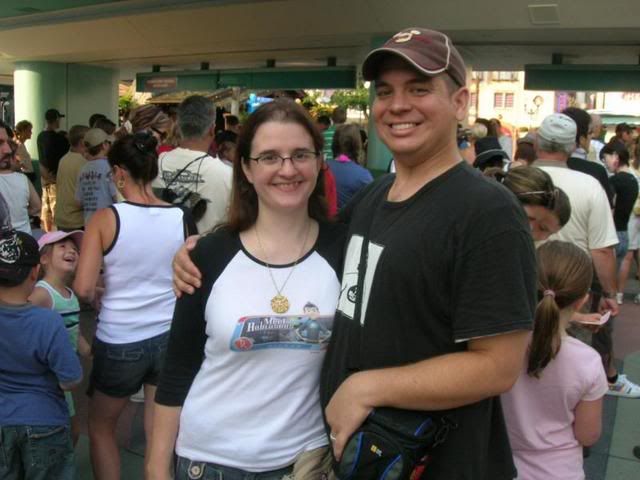 Waiting for the opening of MGM.... This is Beth's favorite park and where we first met. Isn't she sexy!!! Woo Hoo!!!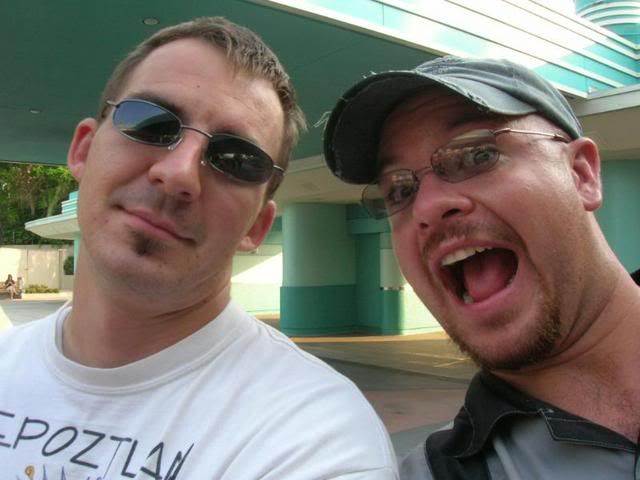 Here is the other half of our party. Trenton and Jesse. (Jesse is my little brother, though he is quite a bit bigger than me).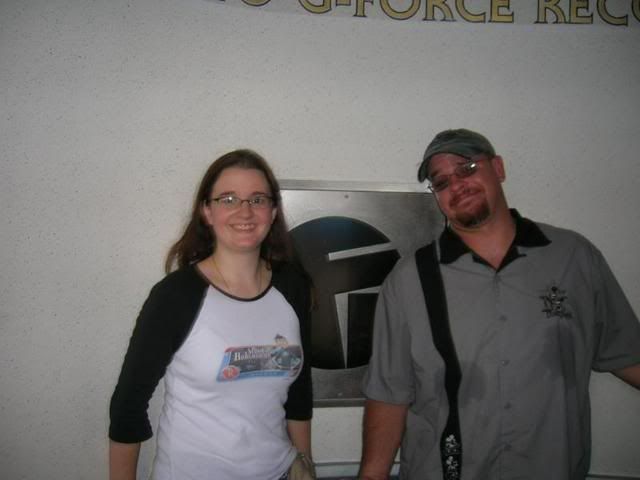 We ran to the Rockin' Roller coaster, rode it then got a fastpass. If you want to ride something more than once, and you are there first thing in the morning, its saves time to ride it before you get the fastpass.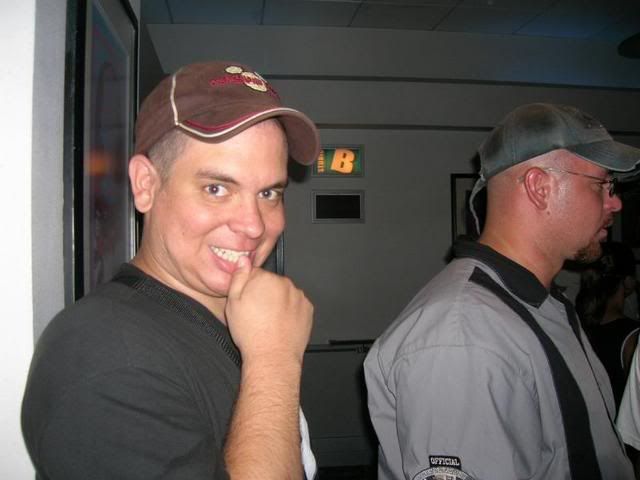 I'm so excited!!!! I've ridden the Rockin' Roller coaster literally hundreds of times, with lights on and off and I still get stoked for it. This wasn't a pose, it was the truth.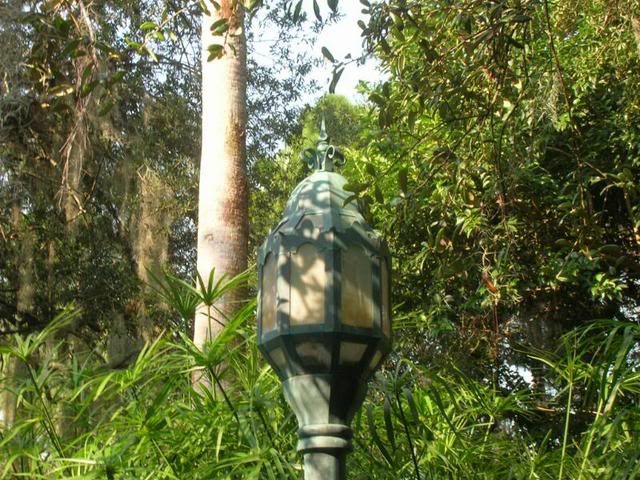 After getting the fastpass we got in line for Tower of Terror. Here is a lamp.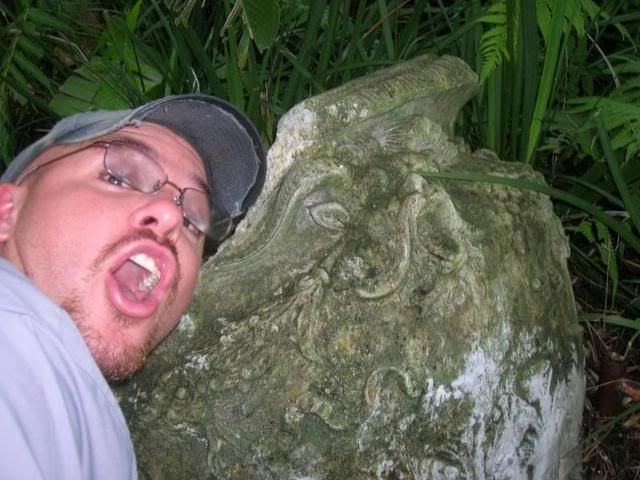 This is Jesse imitating a statue. It's a popular pastime for us. You'll see more of this later.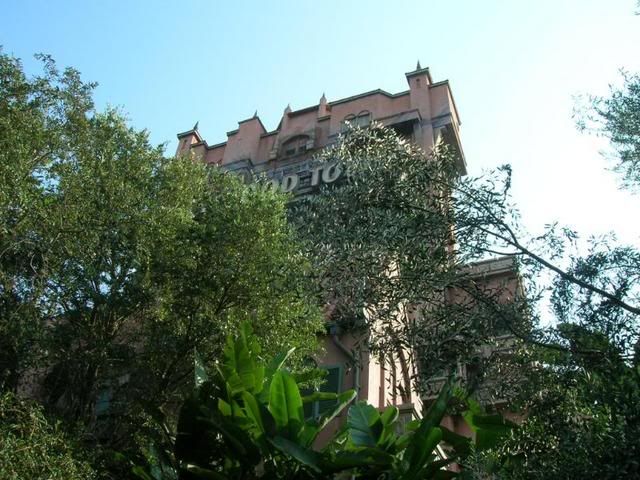 One of the best things about the Tower of Terror in Orlando is the complete atmosphere that surrounds it. The line is just like the garden of a hotel that's been left uncared for for years and years.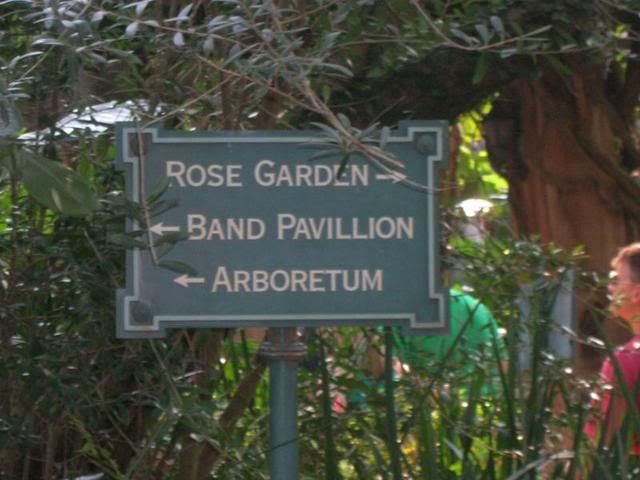 Which way to the Rose Garden? Duh, it's right. If you end up in the Arboretum, you've gone the wrong way.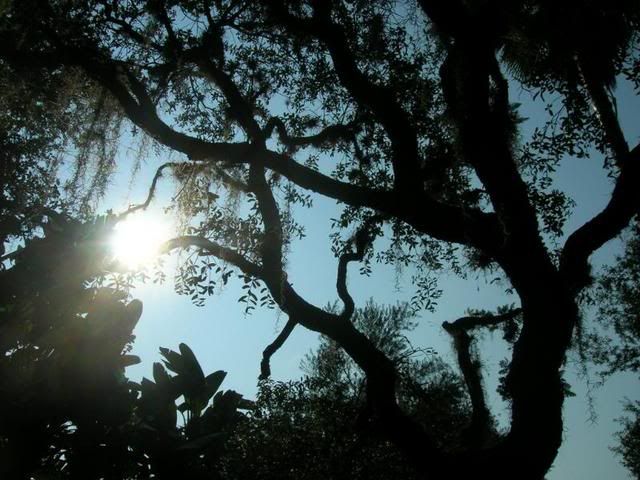 *in a high squeaky voice* "oh, look at me... I'm josh and i take artistic photos. blah blah blah blah blah"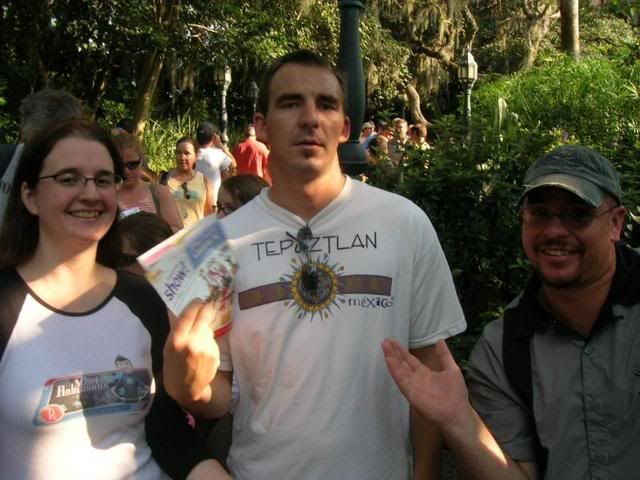 Trenton was having a tough time with the humidity the first day. We are desert folk and the constant sweating and heat was a bit much. I love it, but Trenton did a bit of bellyaching till he acclimatized.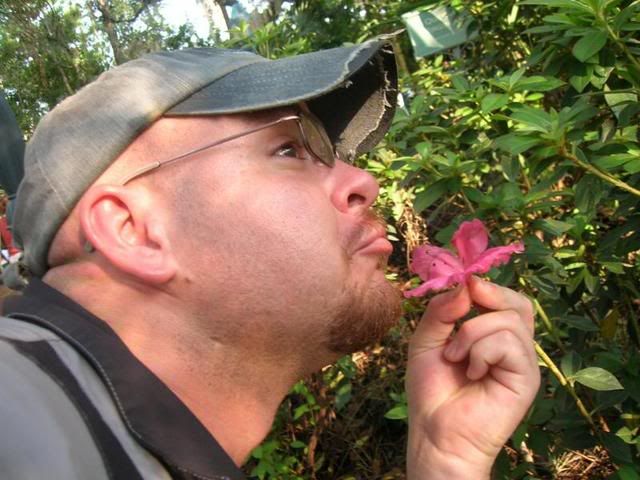 Jesse wishes to remind everyone to take time to smell the flowers.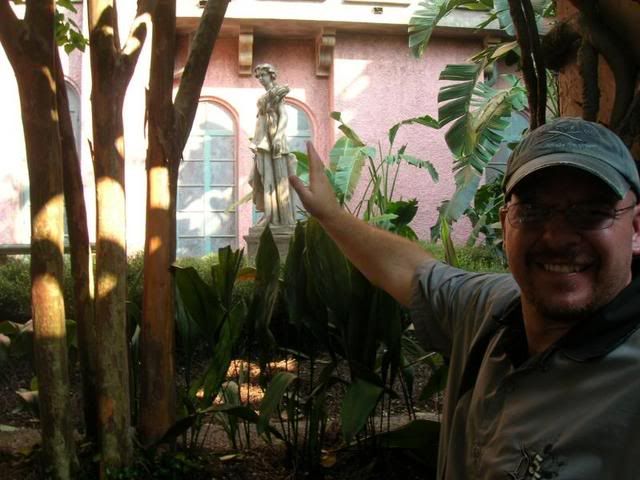 Jesse wishes to remind everyone to take time to molest the statues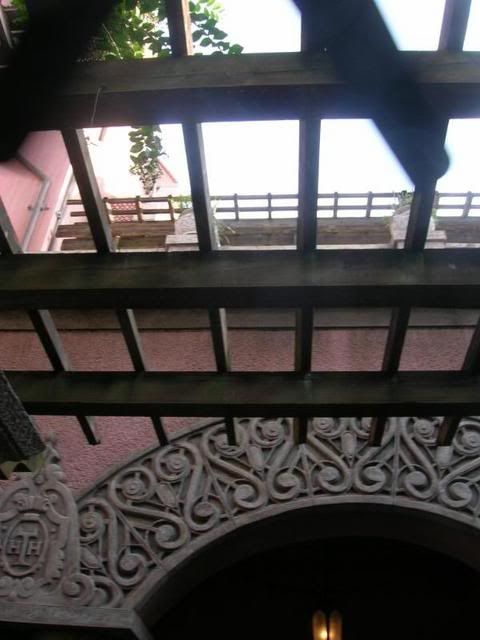 Random photo here, yes there are random photos to be found. I'm keeping it real folks, that's just how I roll.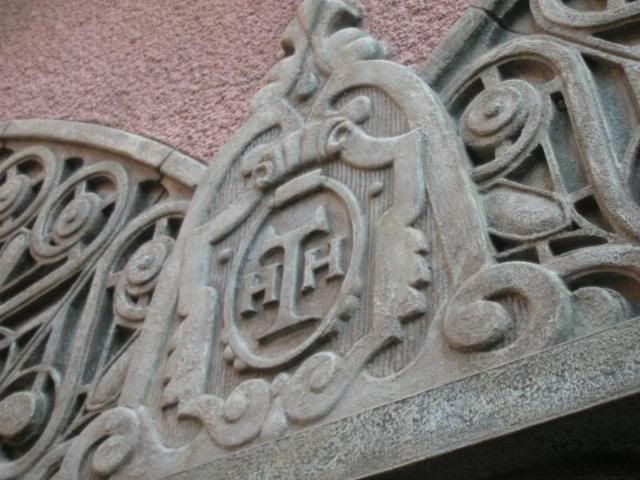 I'll never get a tattoo, I think they are for people who can't express themselves with words, but if I ever did, it would be this.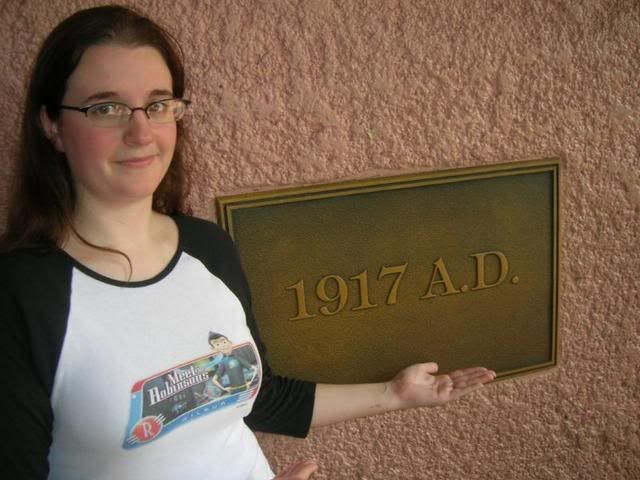 Beth the tour guide points out that the hotel was in full operation 22 years before the... incident..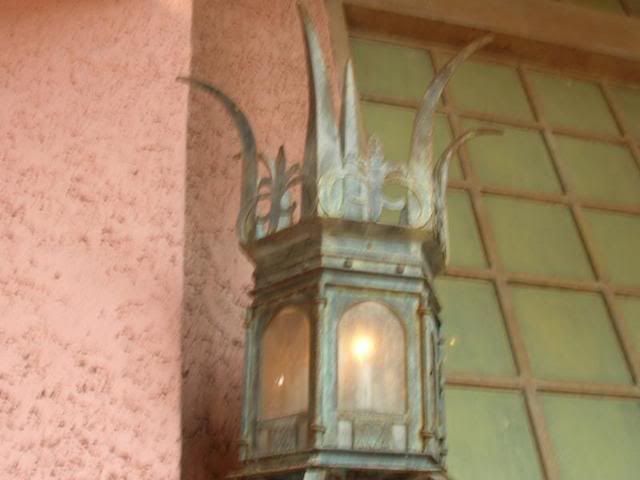 I'm a fan of the Tower of Terror in California, but it just doesn't have the details like this.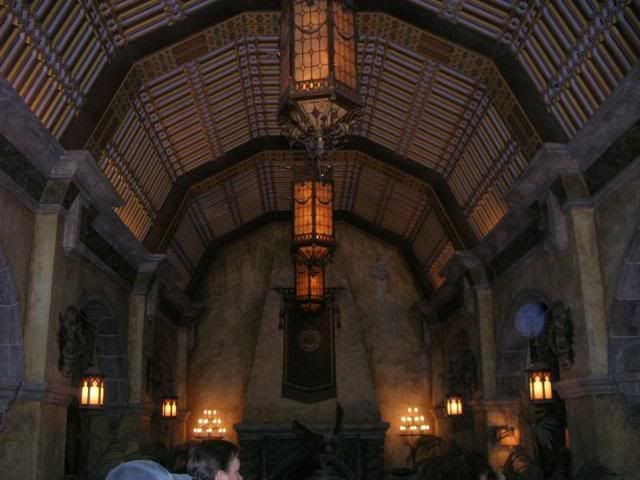 ... or the lobby. Where the ceiling in California is just painted on, there is real intricate woodwork here.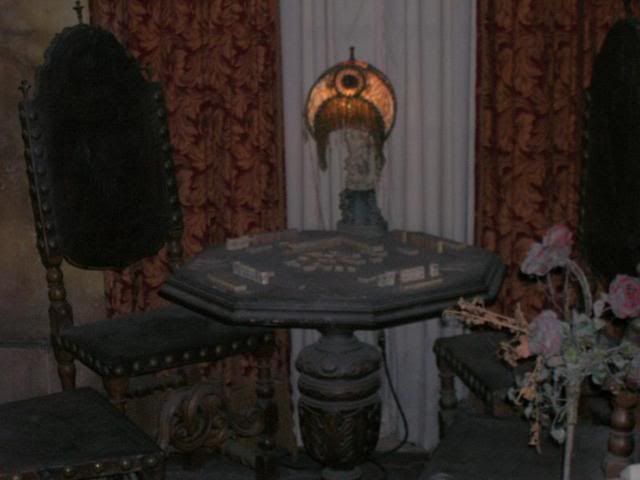 Someone was about to get triple word score before it all went wrong.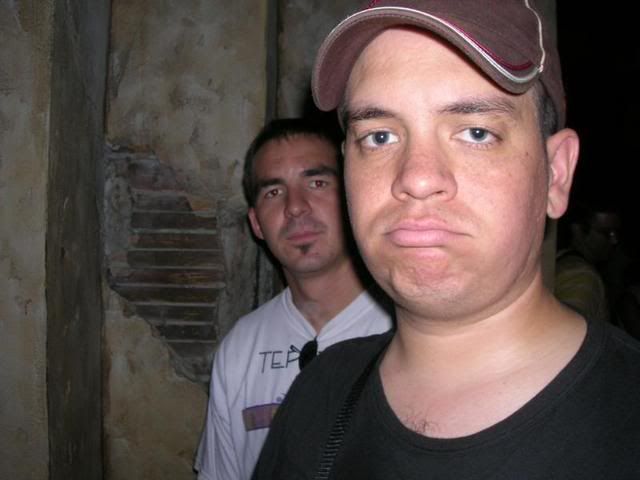 I express disappointment due to the lack of the "evil tower U R doomed" sign missing from the elevator listing. It was my favorite little detail and now it's gone. Trenton, who never saw it before, is indifferent.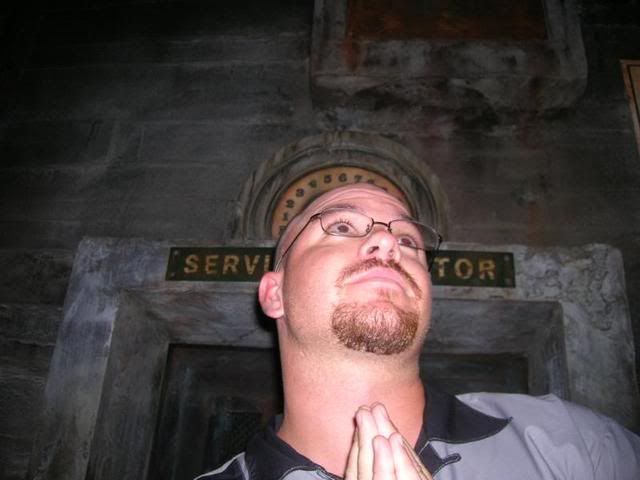 St. Jesse, of DCA fame, tries to make an appearance, but it doesn't work the way it should.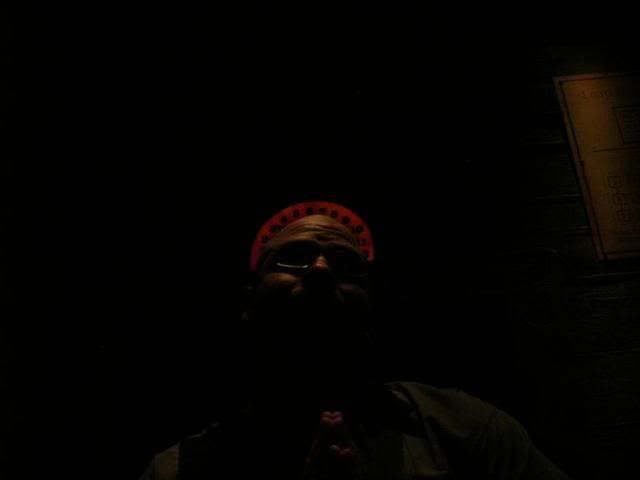 Even with the lights off, it still isn't a full saintly appearance. Perhaps St. Jesse is turning to the dark side?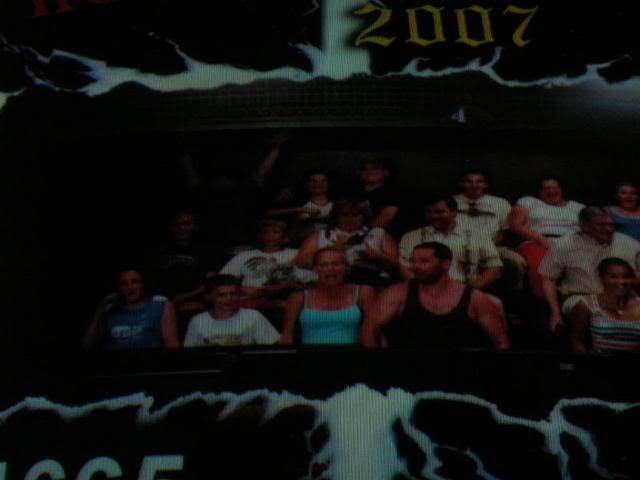 See people, this is what can happen if you try to steal your photo by taking a picture of it in preview. It may not turn out very good. Better to pay twenty dollars for a real print.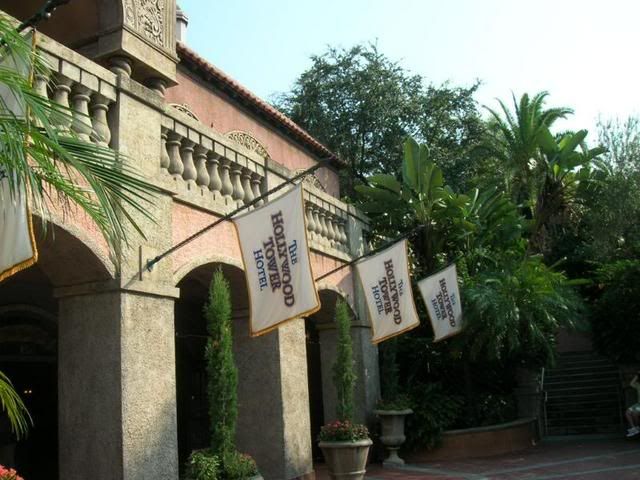 Ah, the exit to the ride. Home to phallus bushes and whimpy tourists. "Oh," they say,"I get sick!" Wussy, I reply. Wussy wussy wussy.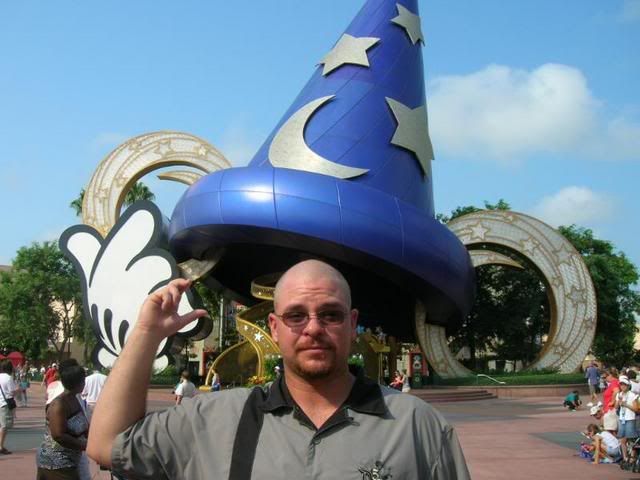 Let's talk a moment about the big hat, shall we? Most people seem to hate it. I don't.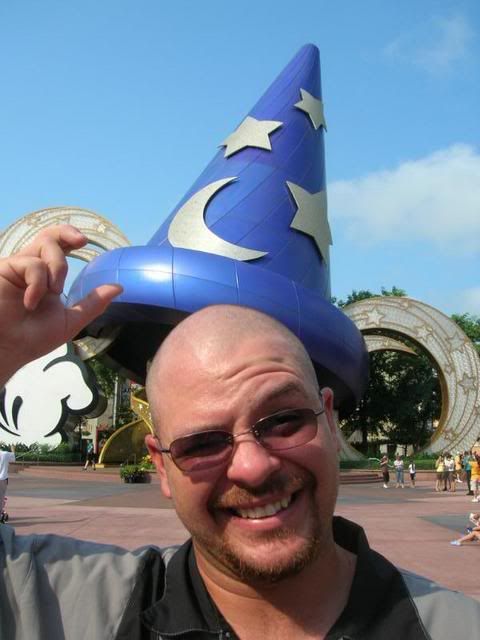 I never knew the park without it. When I worked there it was there, when I went on my honeymoon it was there, it's part of the park for me. It's part of the magic, pin shop or no pin shop.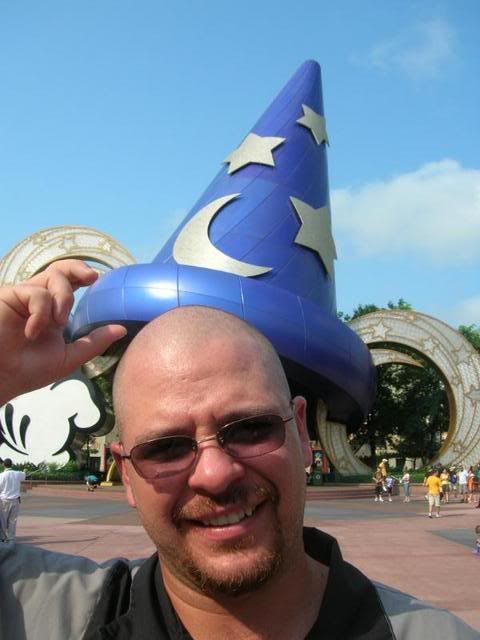 Plus, you can make the crazy pictures, wakka wakka wakka.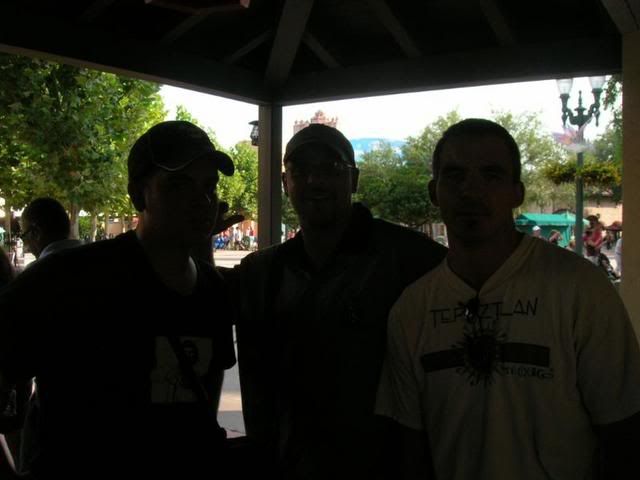 Turn to the darkside. Again, a worthless photo... I guess I could edit them out, after all, you have to sit and wait for them all to load. Oh well.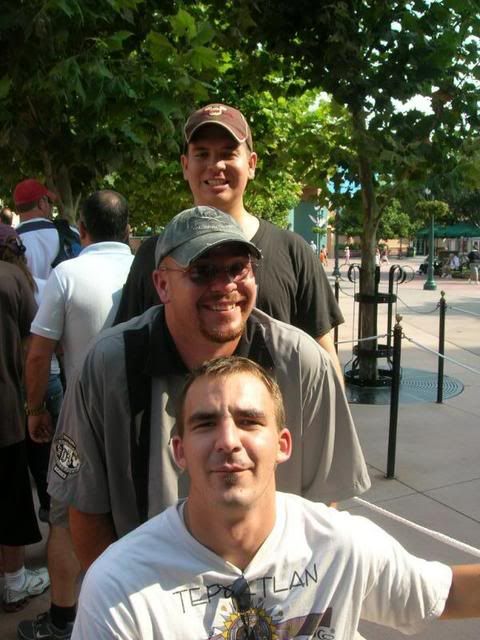 We decide to get into the "tiki" craze that Disney is in now.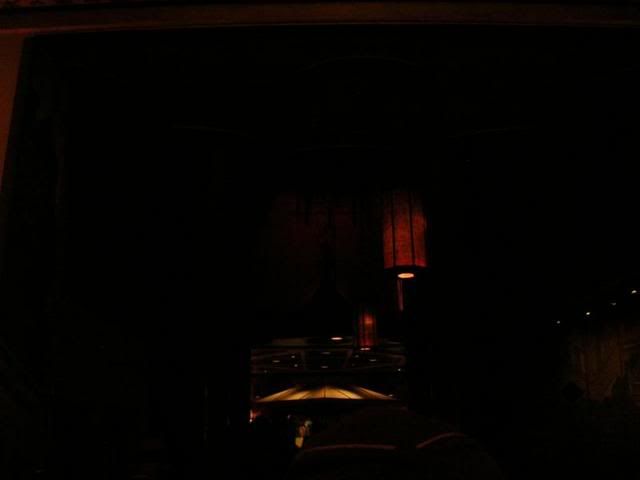 And what is this dark and shadowy place?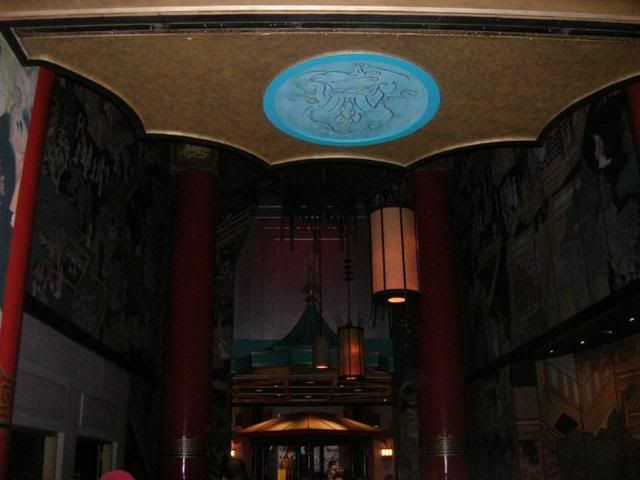 It's the Great Movie Ride!!!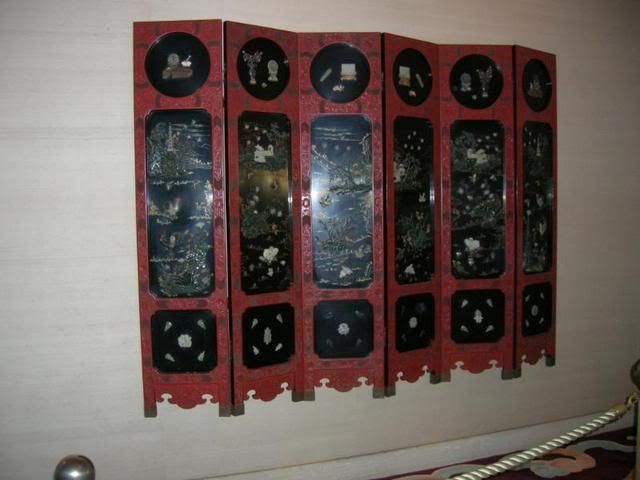 Now, I've never been to the real Chinese Theater, and I'm just making this up right now, but this is an exact replica of the REAL Chinese Theater. Really.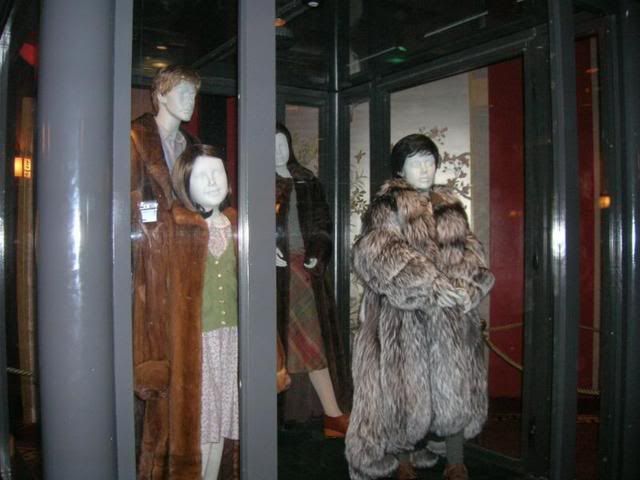 And here we have some wardrobe from "The Lion The Witch and the Wardrobe"... wouldn't the beavers have something against fur?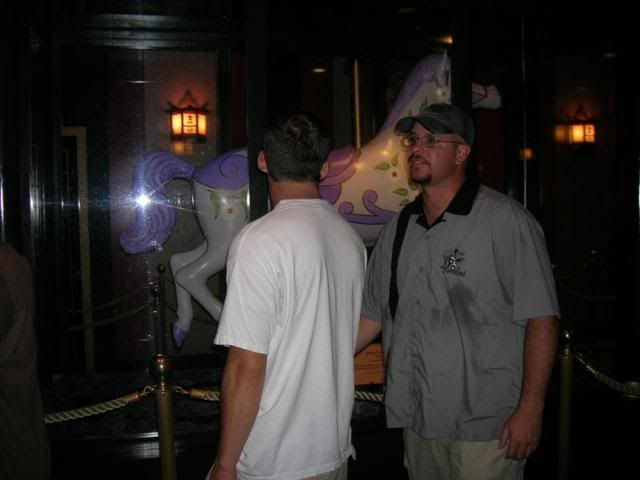 Trenton and Jesse admire the sweet sweet horse from Mary Poppins.
Get it? Beth is taking a photo of me videoing her. Get it? Get it?!?!?!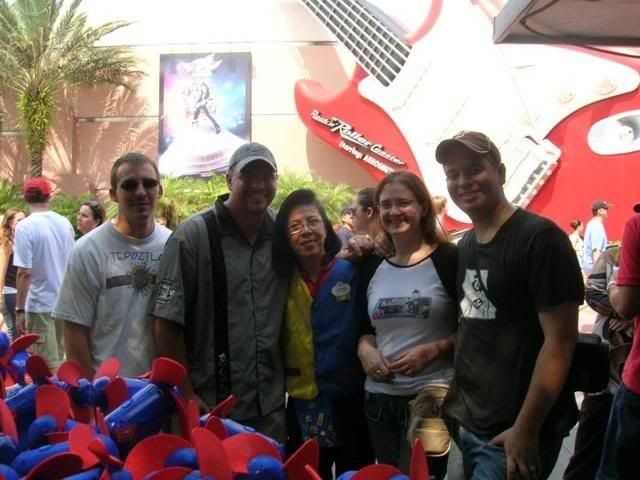 The lovely lady with us is Joanna. She is a long time cast member at the Rockin Rollercoaster gift and photo. She remembered Beth and I as soon as she saw us. She back-doored us on the ride. It was really cool. If you see her, and you probably will, say hi, she is one of the best.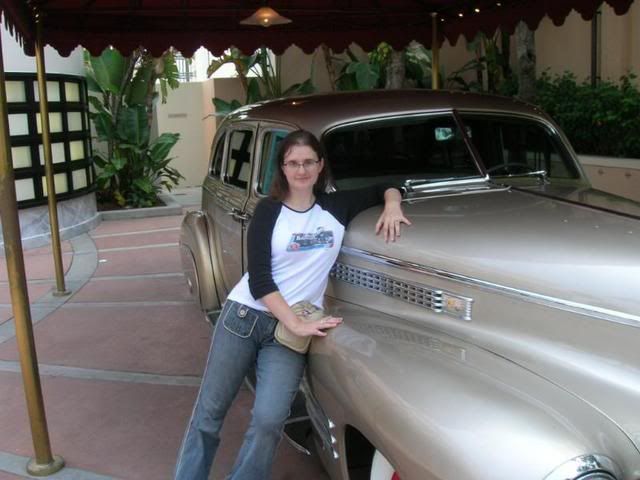 Beth, looking sexy on a car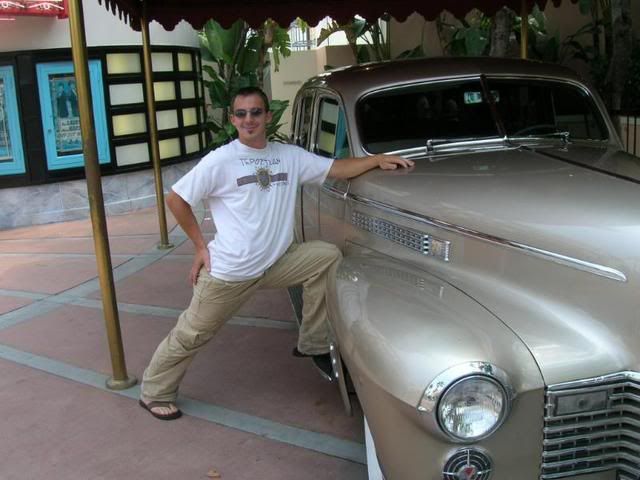 Trenton, looking sexy on a car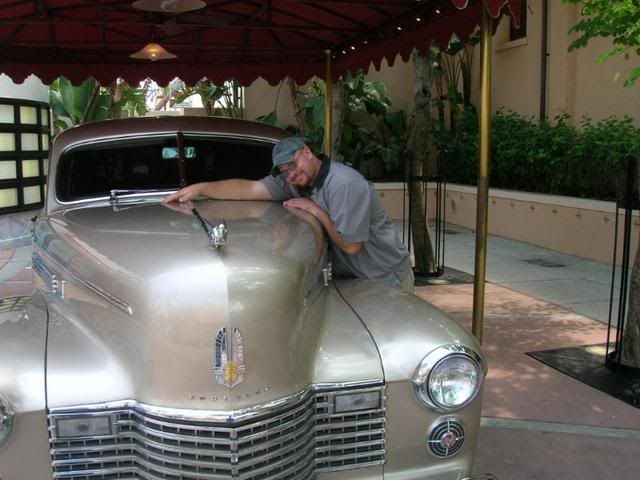 Jesse, looking sexy on a car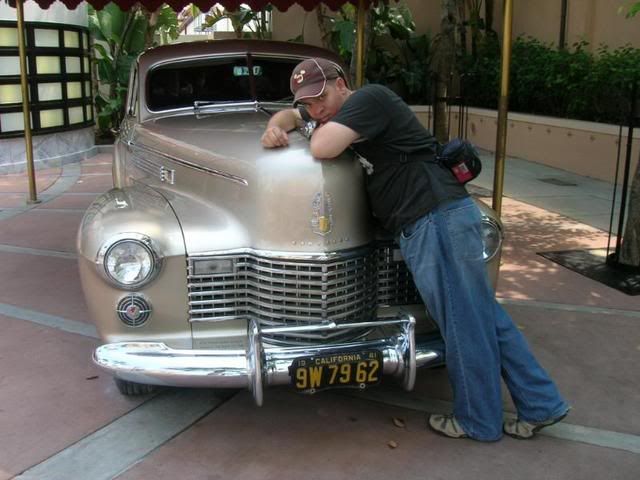 Me, looking sexy on a car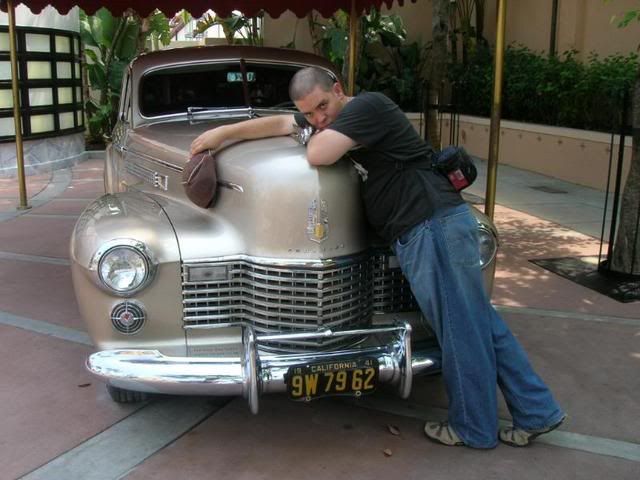 Me, looking sexy on a car with my hat off.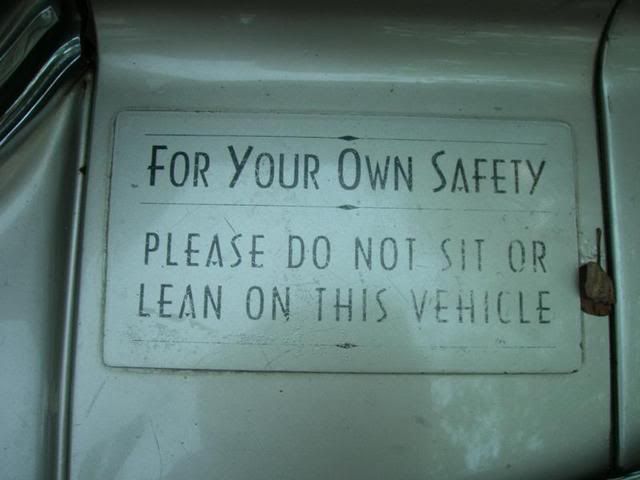 And looky what we found after we leaned and sat on that vehicle... oops.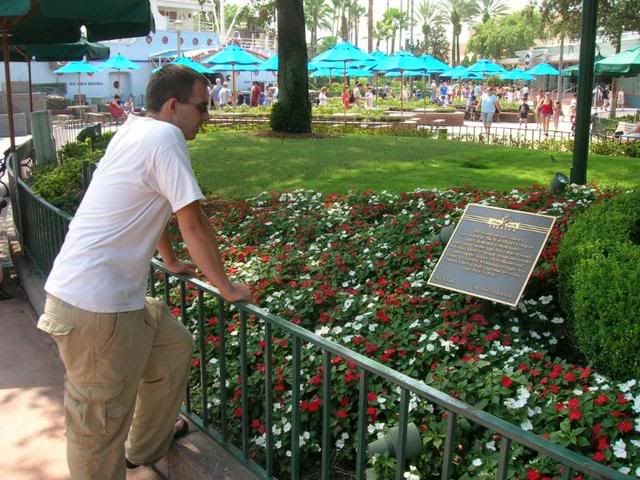 Trenton contemplates the dedication to the park. He is a very contemplatious young man... and he's single ladies....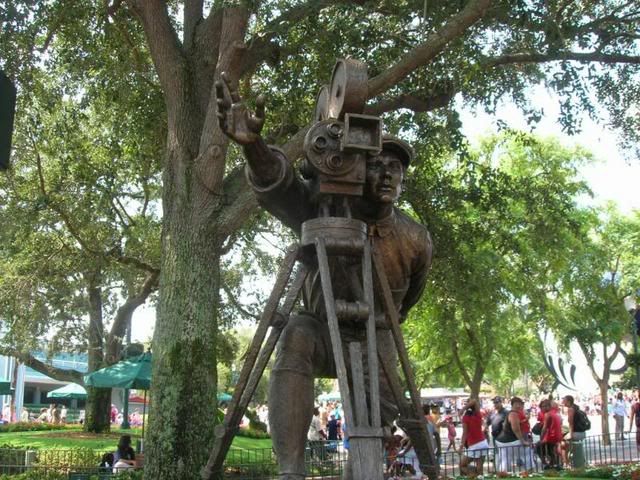 And.... ACTION!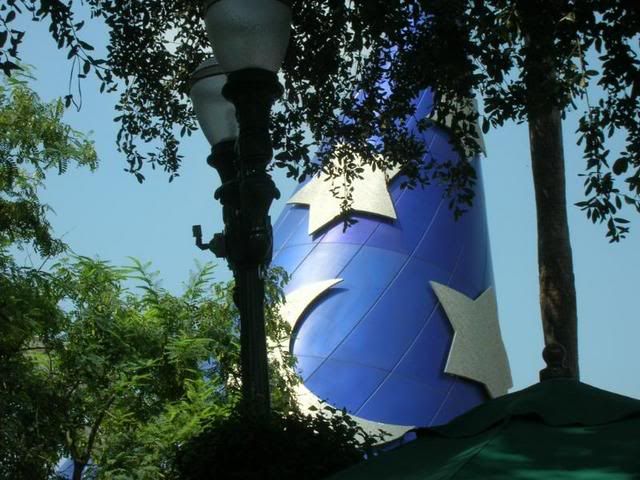 Pure MGM.. I mean Hollywood.. I mean Disney.. Whatever.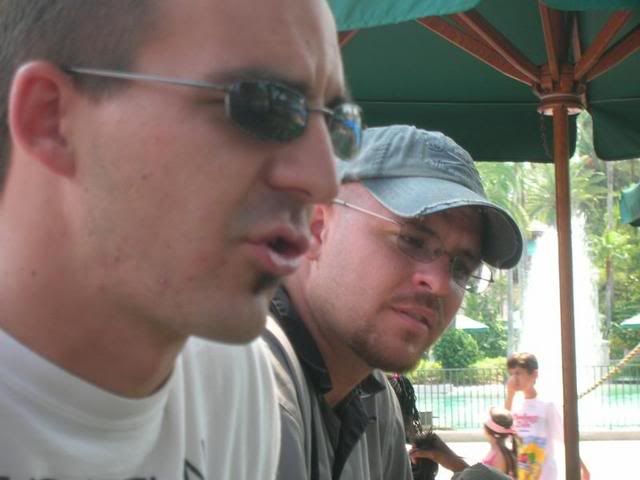 Jesse and Trenton are starting to feel tired. We are coming on nearly 24 hours without sleep now.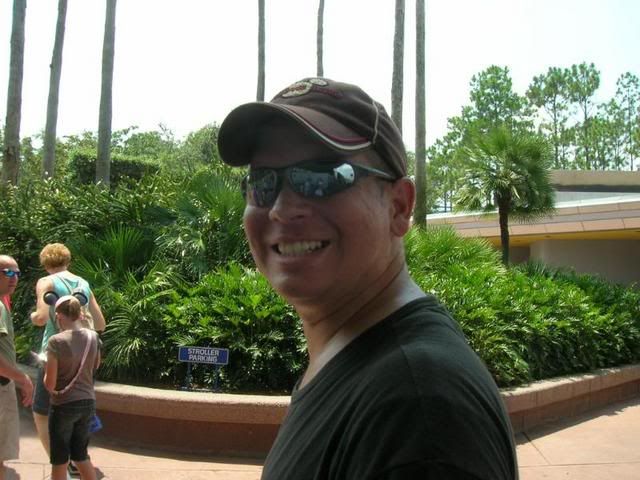 But I'm still excited. LOOK!!! Stroller parking!!! And we decide to go to Epcot. I know people say you can't really park hop at Disney World, but you can if you're good. and We Are Good.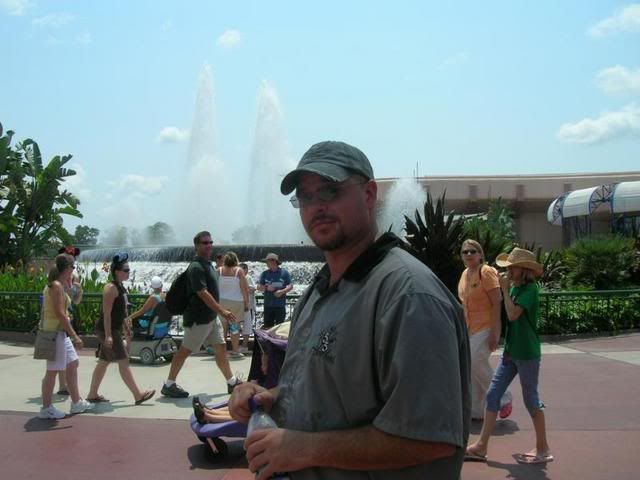 First things first, Ice cold water.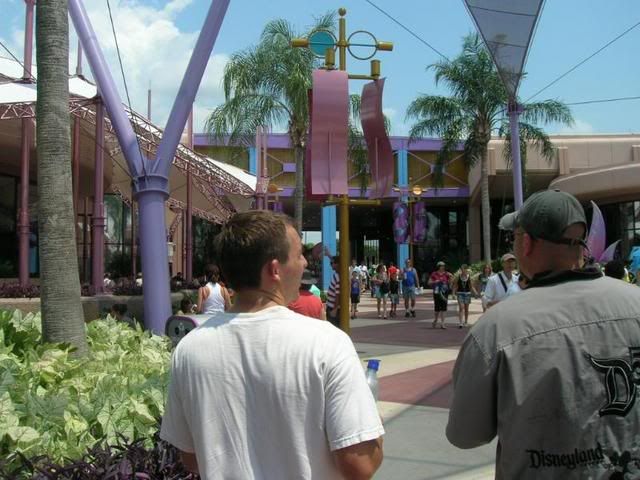 The entrance to future world is full of movement and color. can't wait till Spaceship Earth is up again.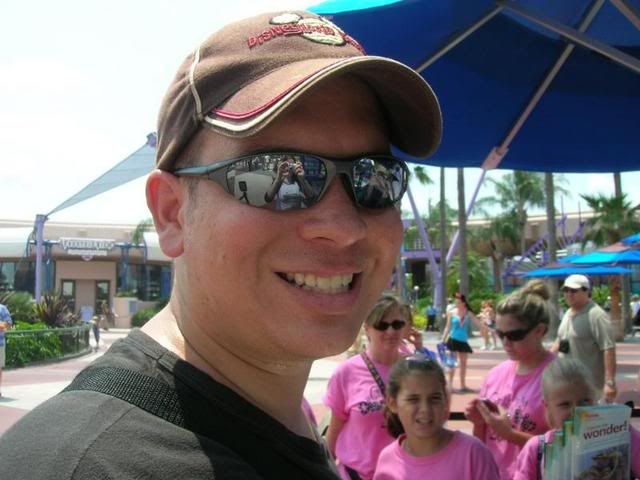 Sometimes, when you are in front of a large group of women all in pink shirts, you just gotta laugh... Look, you can see Beth taking a picture in my glasses.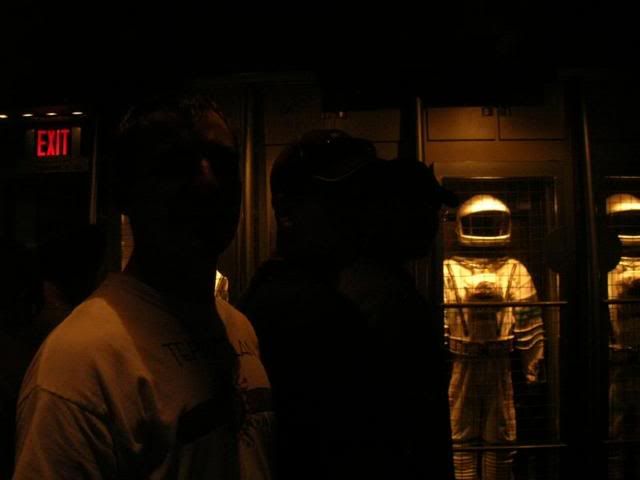 And what is this shadowy place?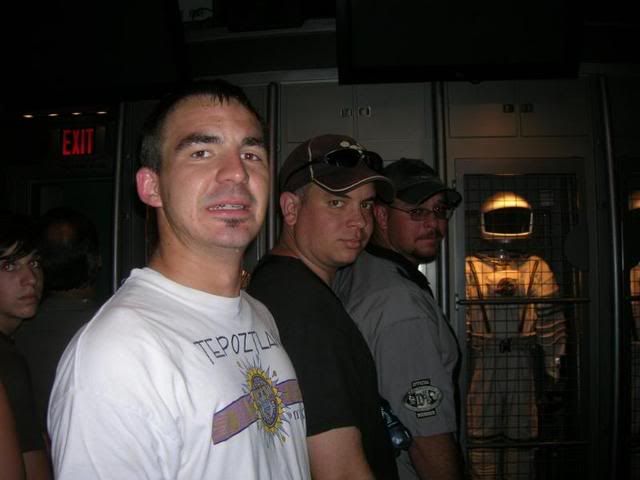 It's Mission: Space! We loved this ride. It brought out the collective seven year old in all of us and we really pretended we were on a mission pushing every button and switch we could.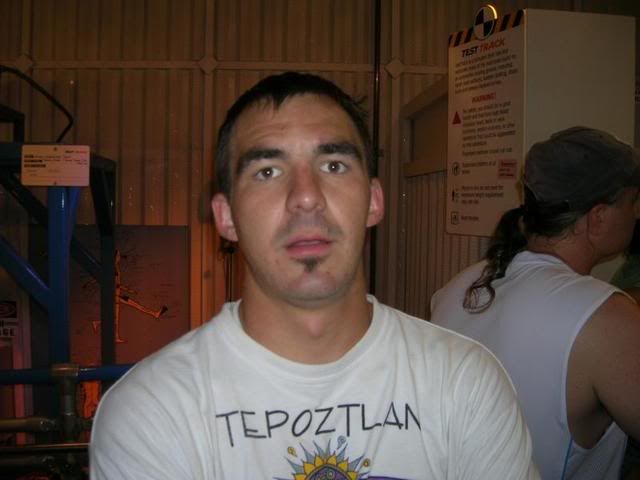 Over to Test Track. Trenton is looking a bit dazed. We were all so very very tired.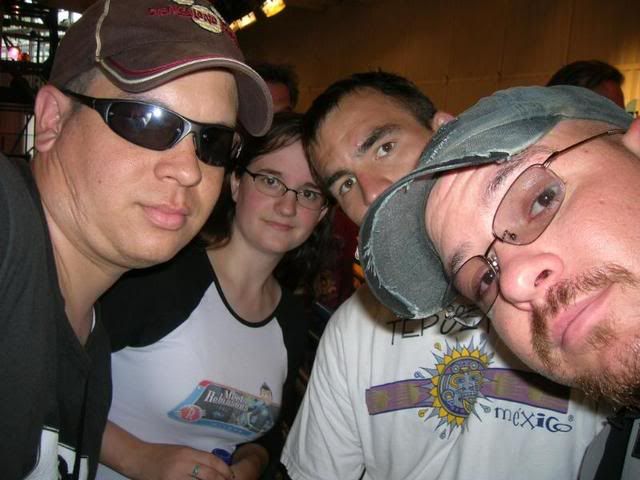 Here we have a rare "all of us" photo.
The crash test dummy of my nightmares!!! He will kill us all!!!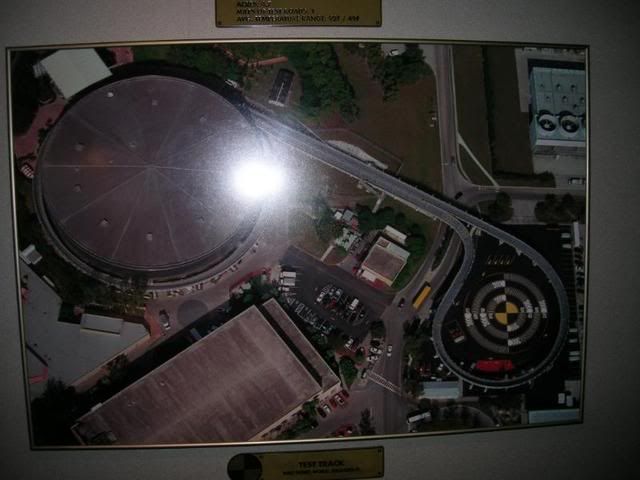 I love this areal photo. It gives a sense of authenticity.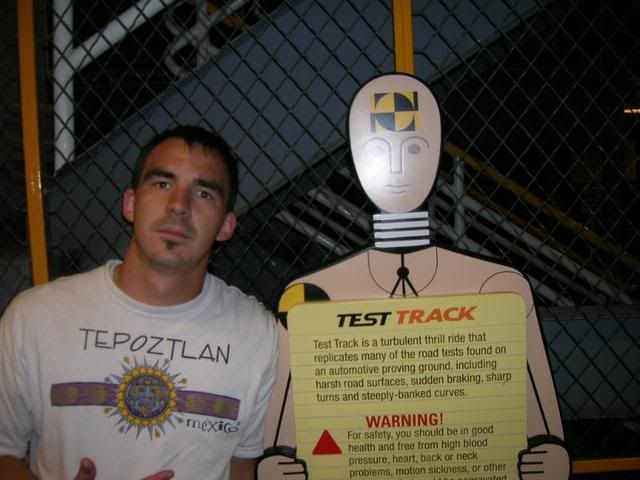 Don't they look like brothers?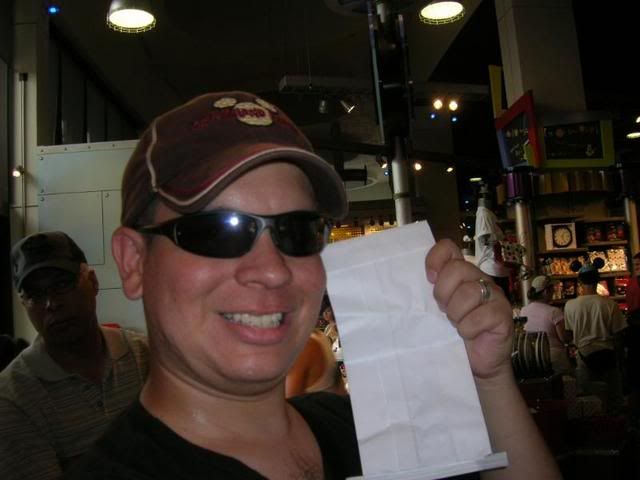 And look what I looted from Mission: Space.... It's a Barf: Bag!!!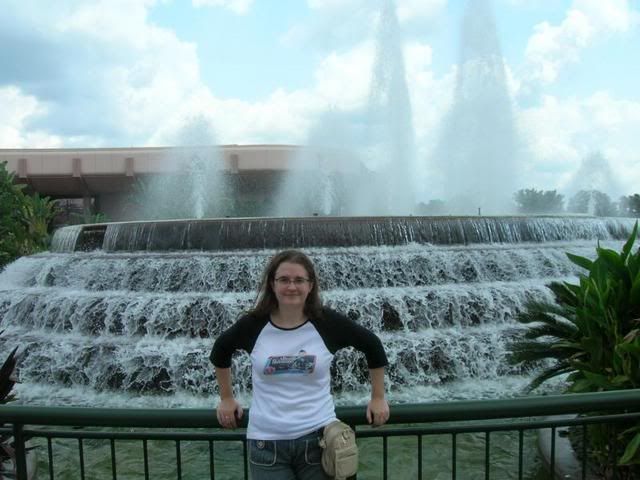 This is Beth's favorite water feature in the park... a pretty cool photo too.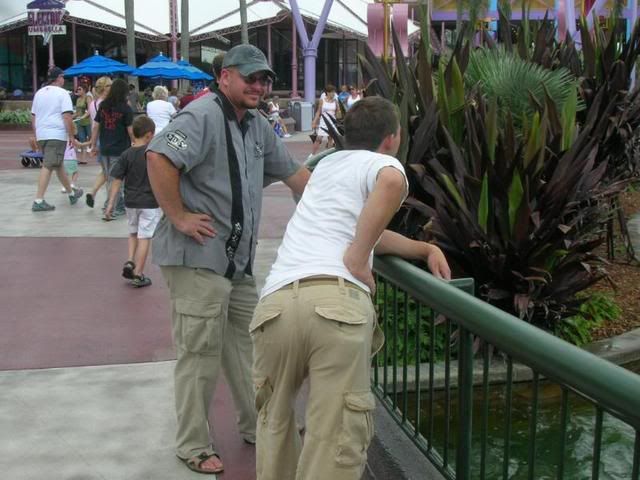 Trenton shows his good side. He has this thing with butts. Whenever he filmed, he filmed random butts. You'll see if you watch the third volume of this trip report feature the movies we took.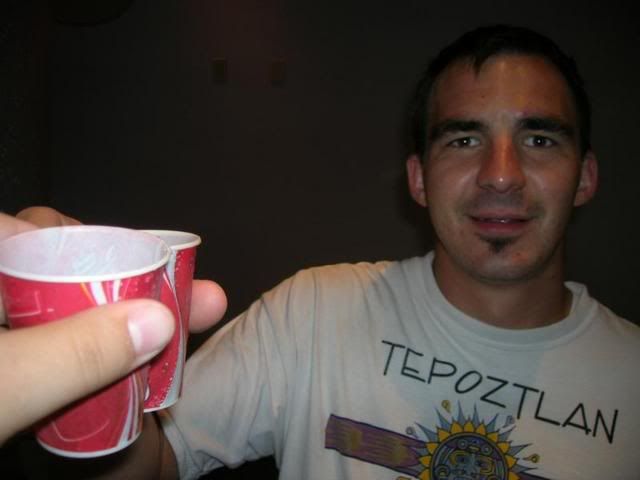 Cheers!!! Doing shots at the refreshment station.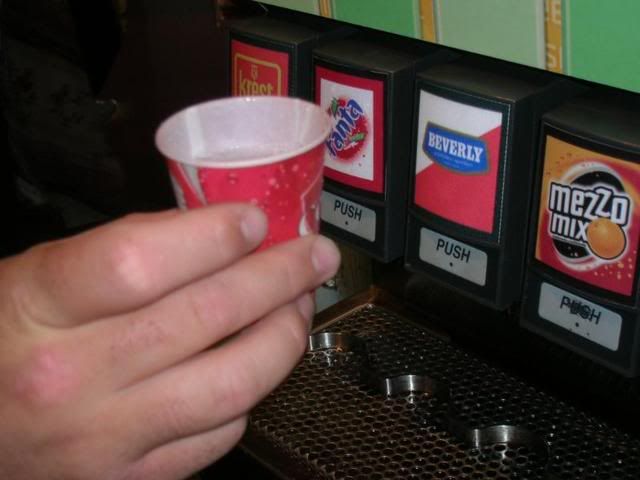 So many choices, most of them gross.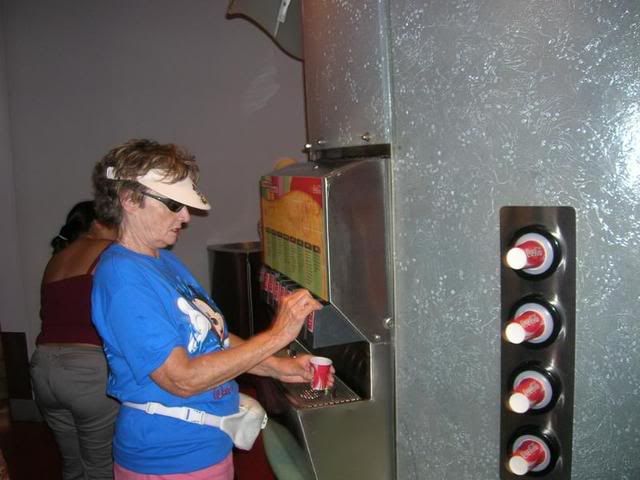 This woman... the signs on the machine says over and over "out of order" yet she still tried and tried, pushing harder and harder, to get something out of it. I love people.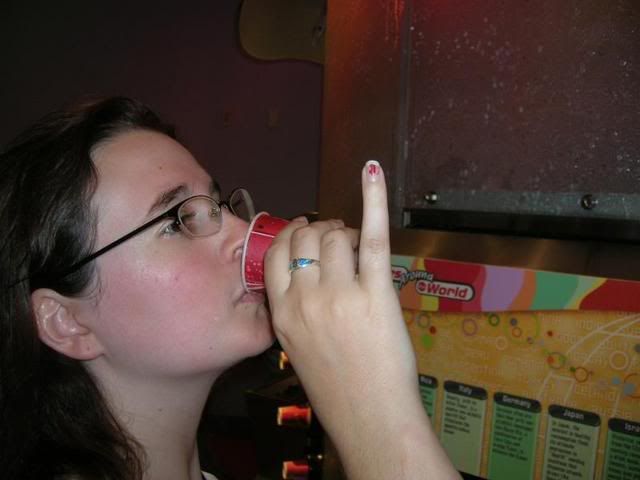 Beth is so dainty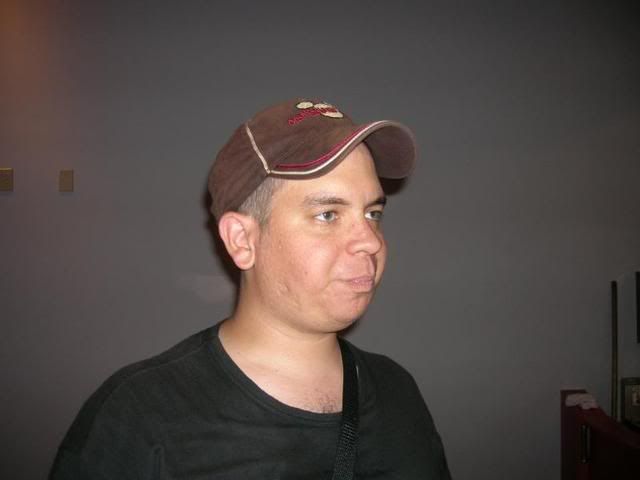 I don't know what it was I drank, but it was nasty nasty nasty.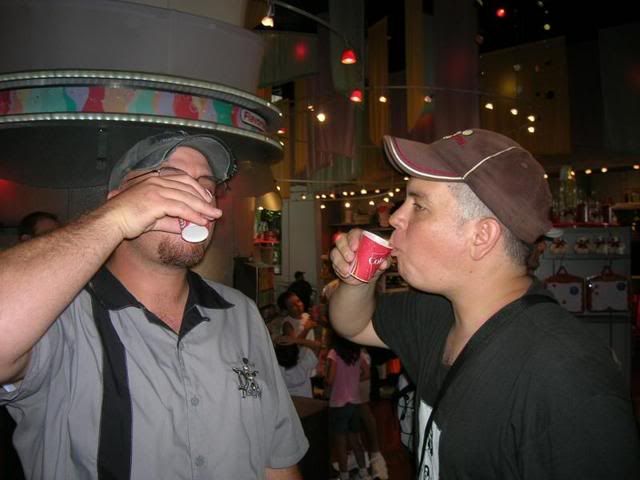 So, we did shots of Manzanita until the cast members started looking at us like "just get out so we can avoid a scene"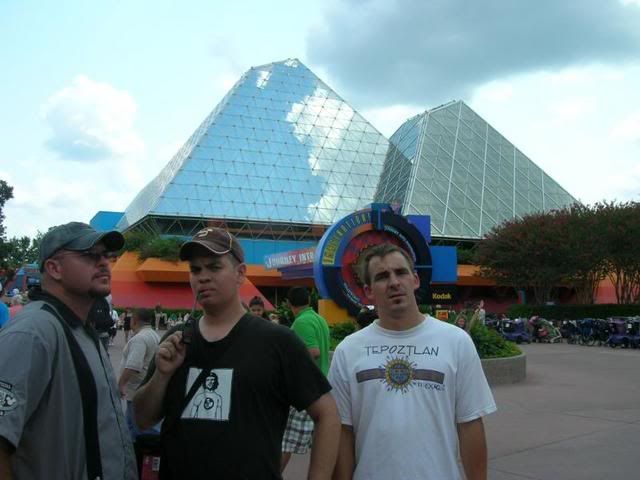 We contemplate going into the Imagination place to watch Honey, and the strange Eric Idol in the moon ride. We decide against it.
Did you know all the plants in Epcot are eatable? They don't taste good, and may make you sick, but you can eat them.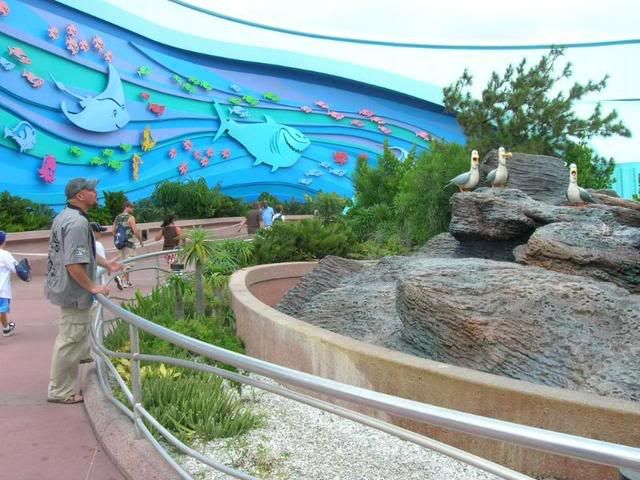 Jesse debates with the seagulls.
Gulls: Mine, mine, mine, mine
Jesse: What is yours then? How can you claim it?
Gulls: Mine mine mine mine
Jesse: It is not enough to claim something as "mine", you must earn it!
Trenton: I'm too sexy for this debate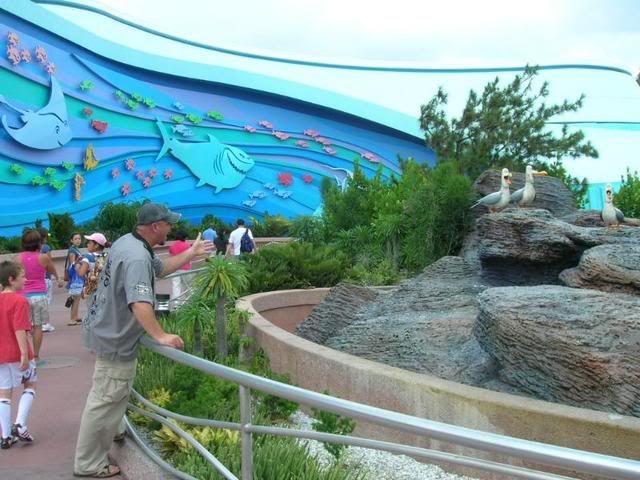 Gulls: Mine mine mine mine
Jesse: But it cannot be! There is more to life than an empty claim of ownership!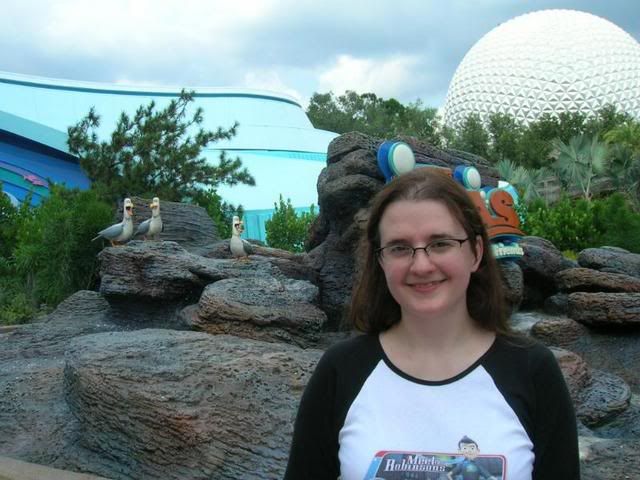 Beth does not debate with the gulls, she just looks pretty.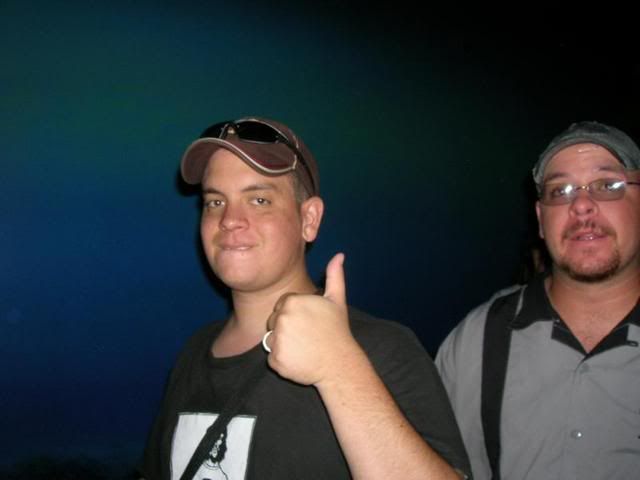 Excited to ride Nemo, which was new to me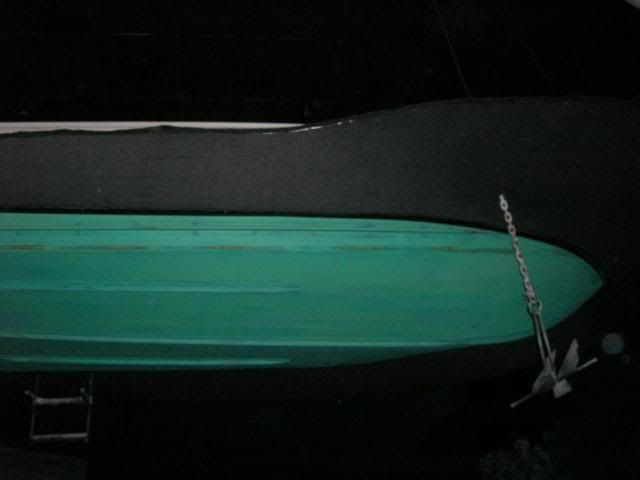 See, the boat is above you so it looks like you are under water. See!? See!!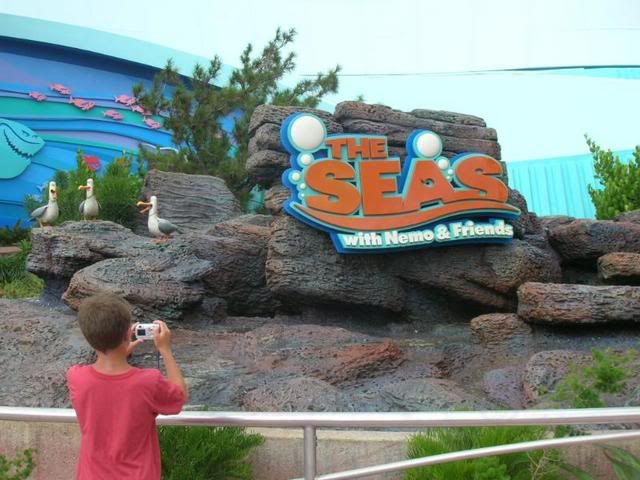 And here are some photos for Hakuna Makarla who wanted them.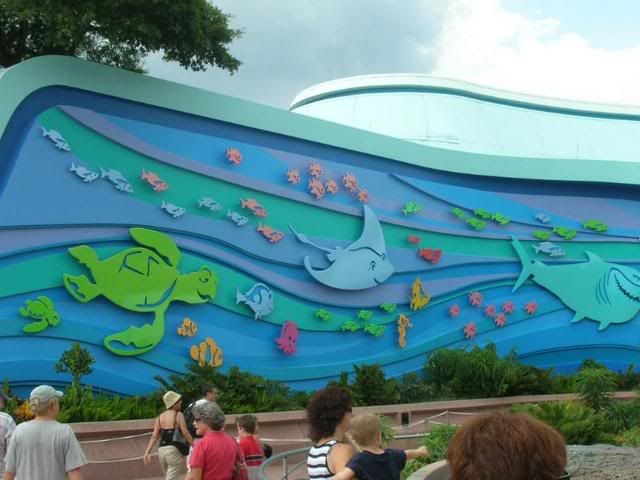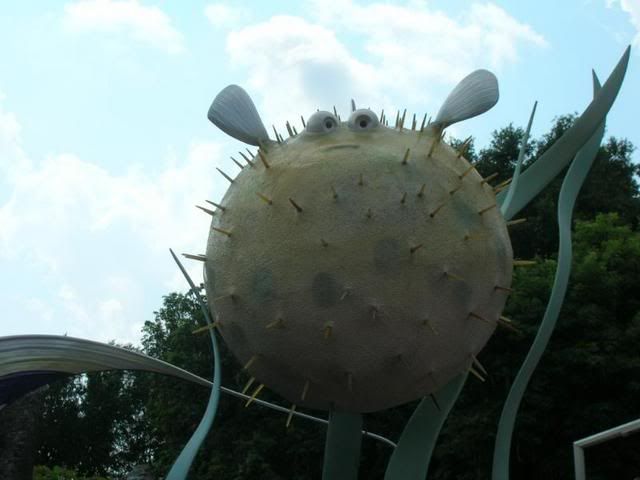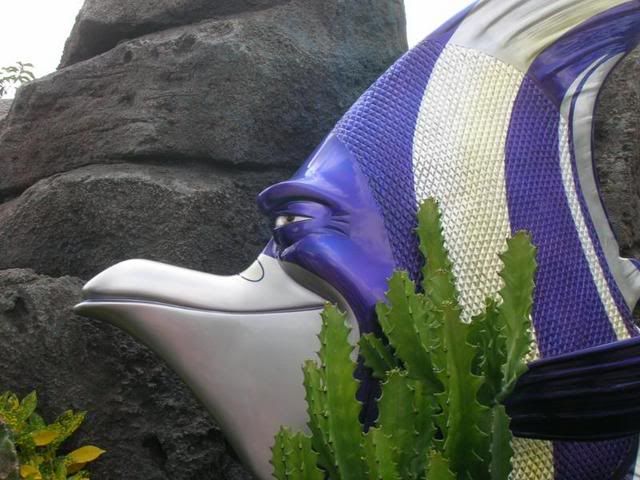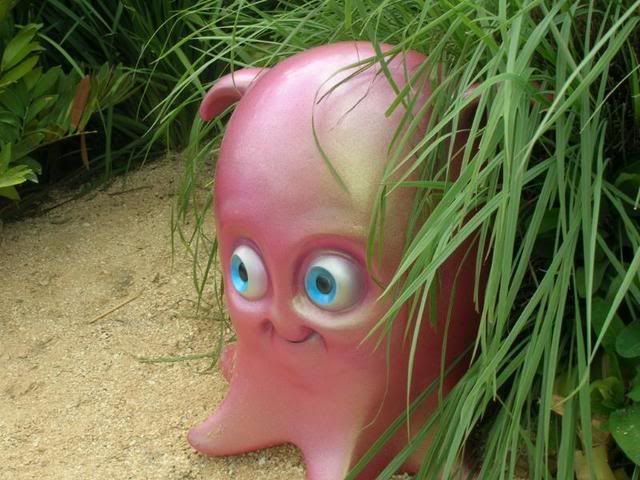 Oh, how cute.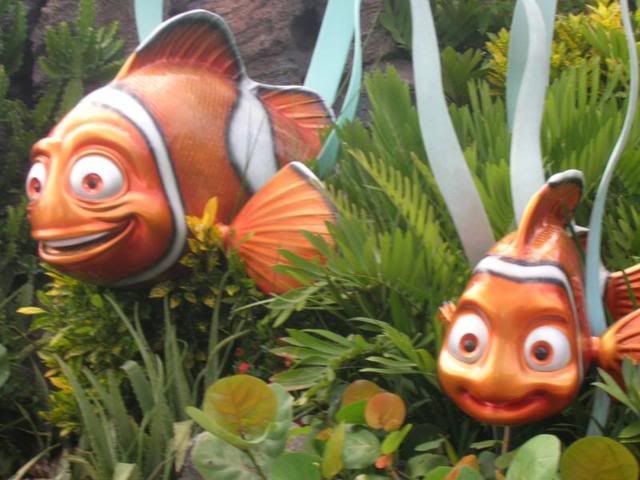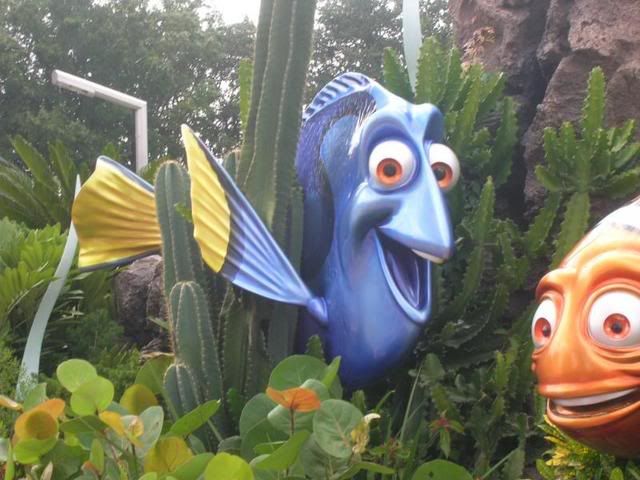 Ah! Dory is caught in the cactus!!!!
When posing for a photo, keep the sun out of your eyes.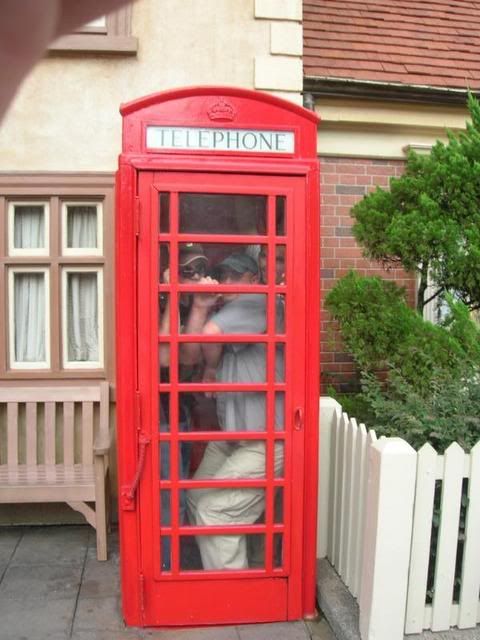 probably not a world record, but three big guys in a phone booth is pretty impressive.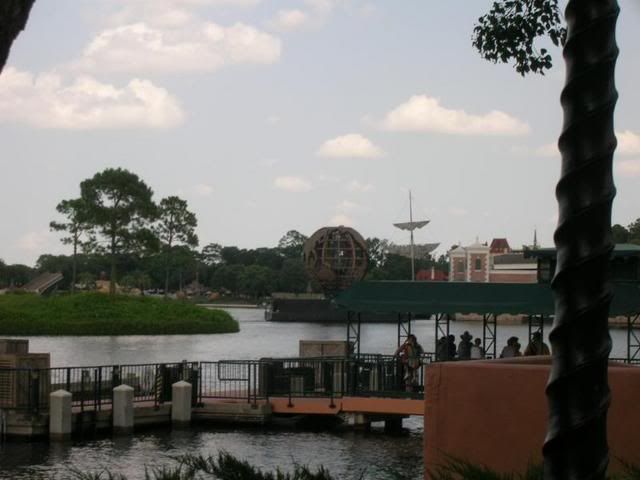 Ah, the world showcase lagoon, and look... is that the illuminations globe?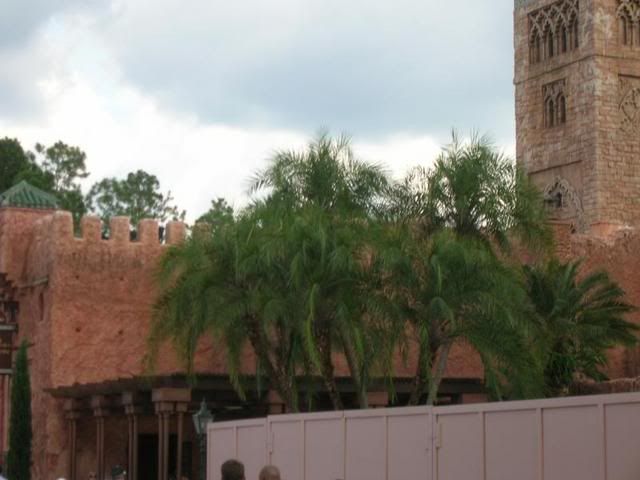 Morocco, land of enchantment and belly dancing.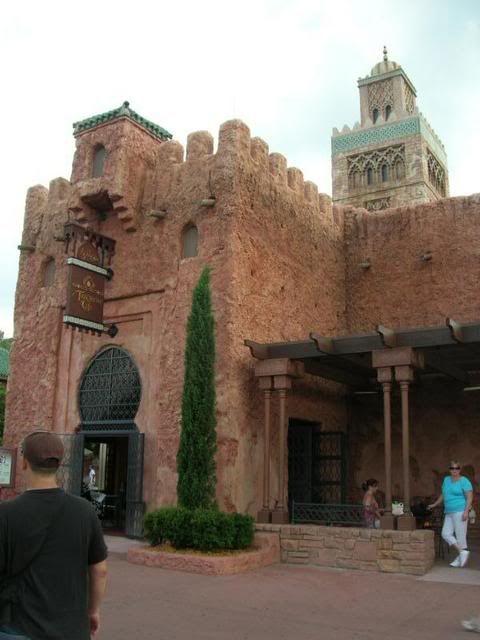 No... we didn't eat here. Sorry.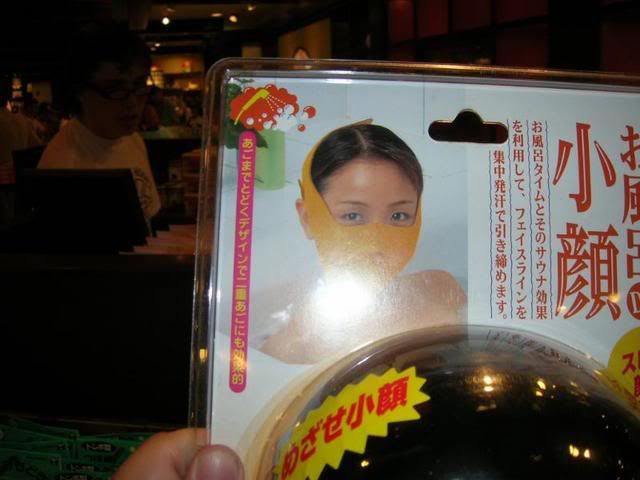 Japan sells the weirdest stuff. I love it. Here is the Hannible Lector beauty mask.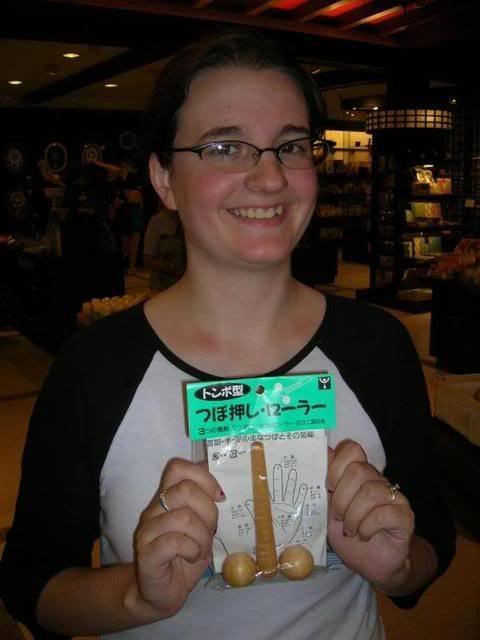 Beth was interested in this... uh... this.. erm... thing...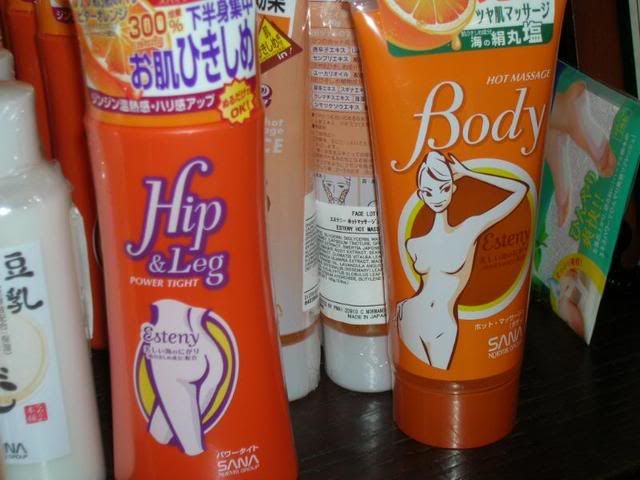 That's okay. I had something to look at too. Hubba hubba.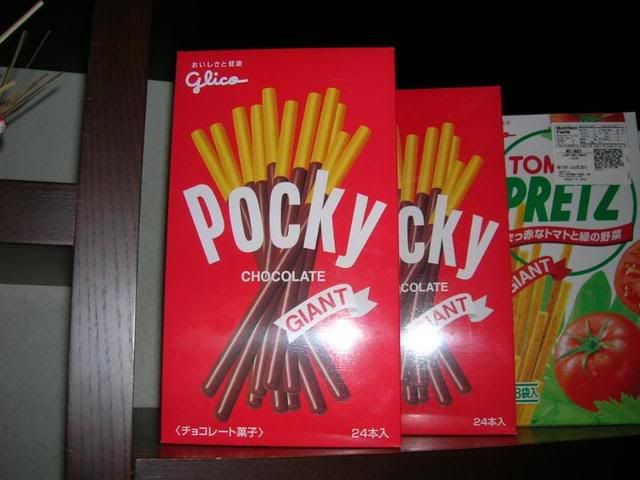 This Pocky was huge. It was almost two feet tall. Thought micechat would like that.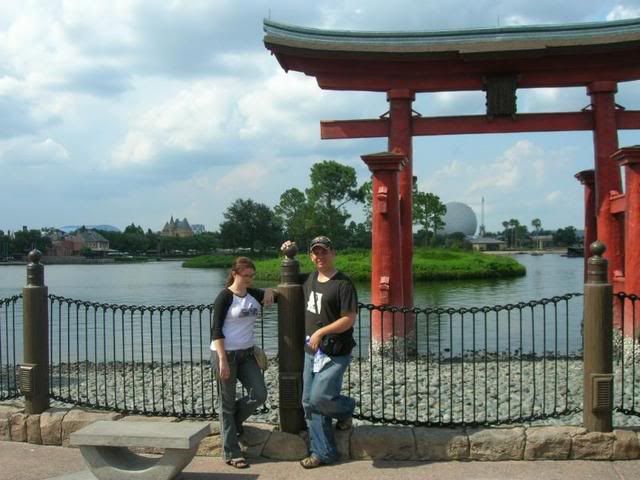 Japan is our favorite stop on the world showcase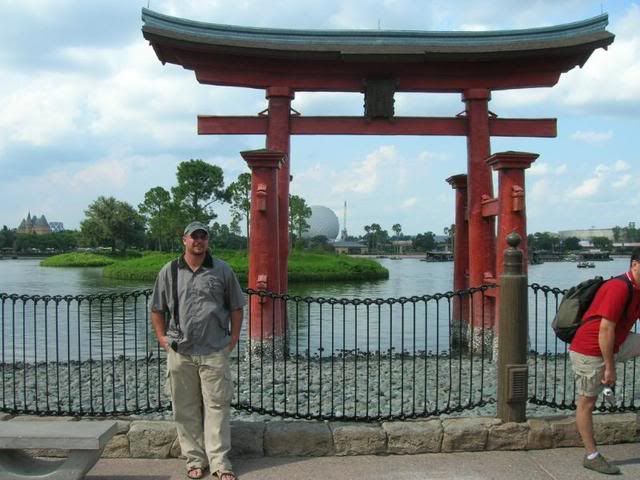 Jesse liked it too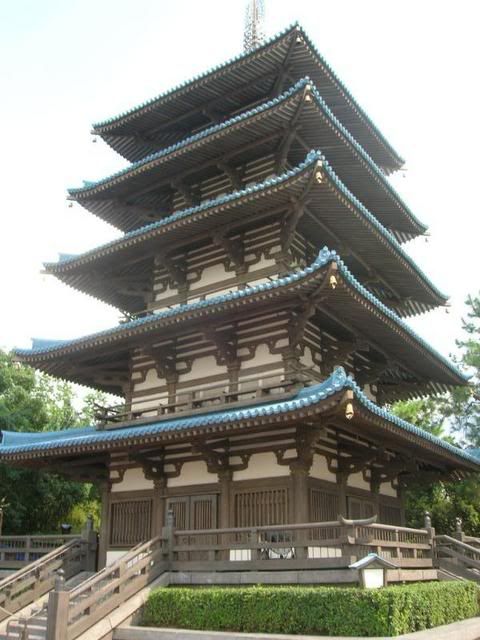 The four sides of the pagoda represent air, fire, earth and Aquafina(R)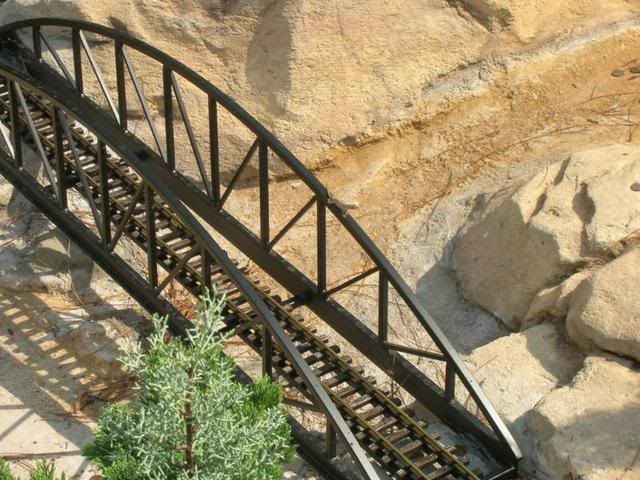 See the giant lizard on the rail? That's one great thing about Disney World, lots and lots of lizards. Everywhere.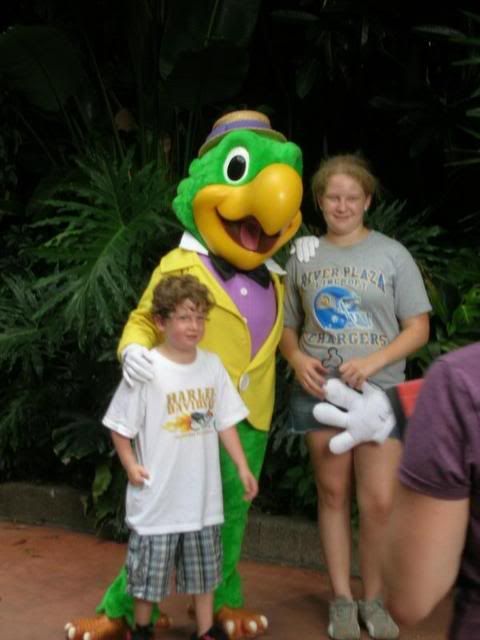 Hey! it's that.. one guy.. that crazy Brazilian bird. Never seen him before. Now that He's with his buds in Mexico I hope he's out more often.
Now this guy..... He can't handle the spicy food here.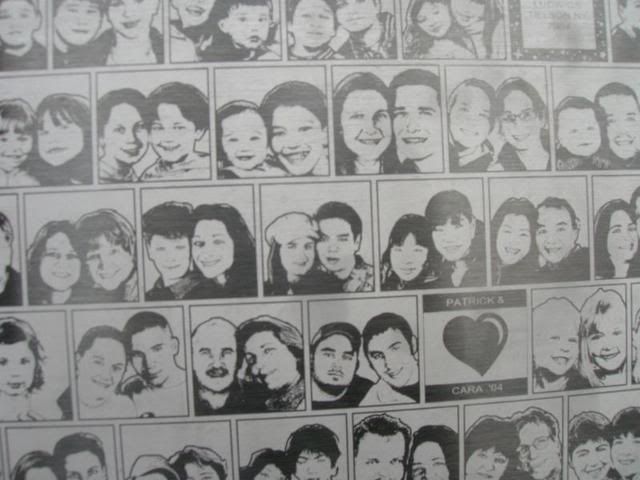 So, back on our honeymoon we left our legacy. Third row down, third full photo from the left. I look a bit like a mime.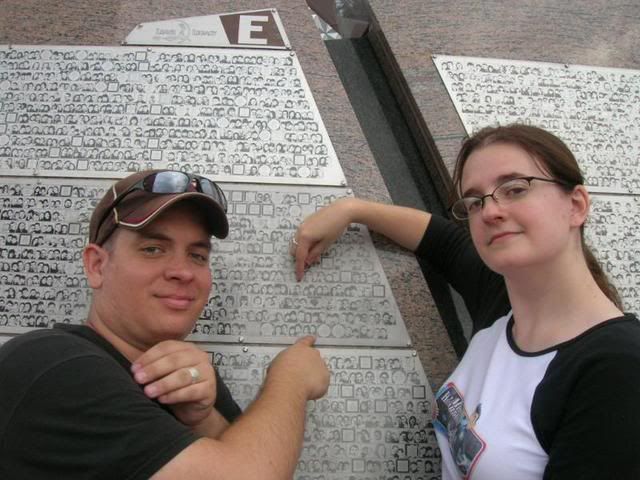 I was pointing at the wrong one, from a distance they all look the same to me. Beth had it right though.
And then we went to the hotel and slept. more than 24 hours of no sleep. We slept and slept and slept and ate at the Waffle House. Next up: Day Two!!!
but tomorrow, for it is one in the morning and I am sleepy.