Wonderpup & I left Clearwater around 11am on Friday and made great time to Orlando. First up.... Downtown Disney for lunch at Earl of Sandwich and some shopping!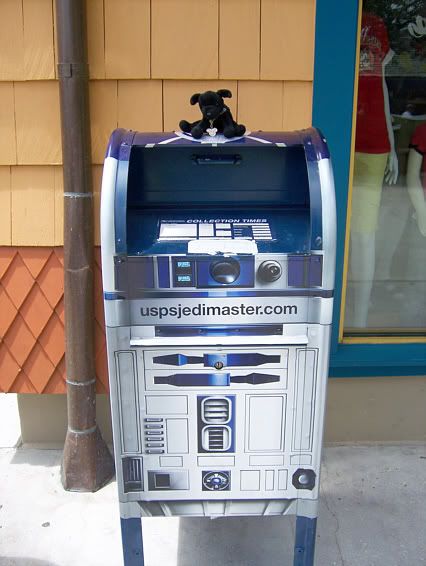 Wonderpup made some new friends...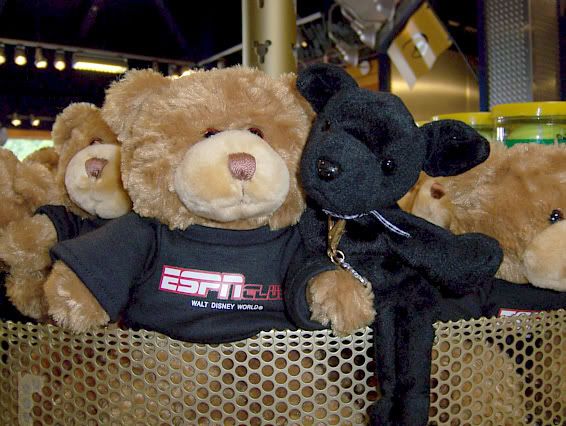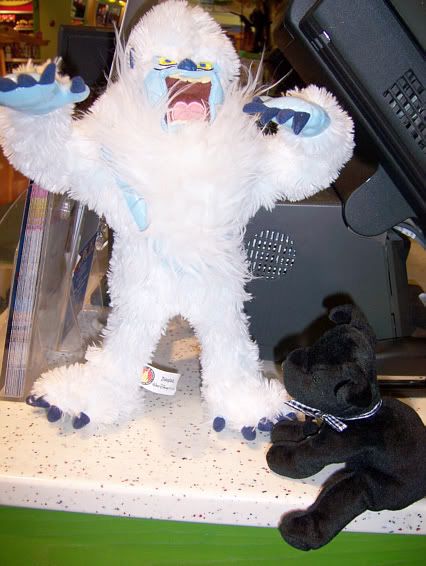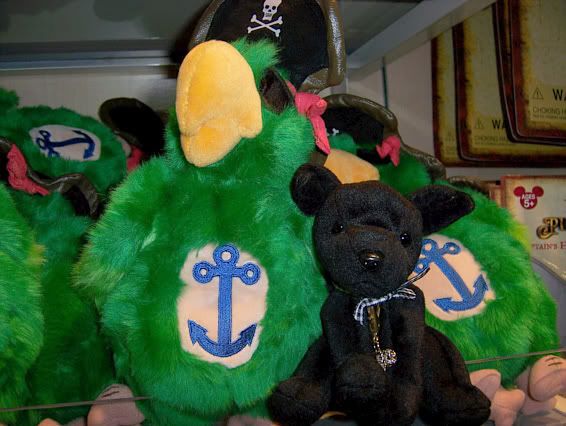 Over on the West Side, we ran into the Dream Squad handing out dream ears! I was the last one to get a pair. About time I finally won something in this promotion!
Around 2:00 it started to POUR! I tried waiting it out in the shop at Ragland Road, but then decided to go back to the car and head to the hotel... Port Orleans French Quarter!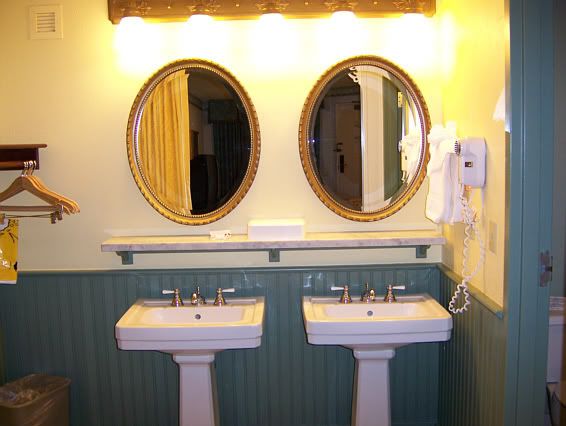 Found this little guy in the room made from a washcloth & some stickers. Cute!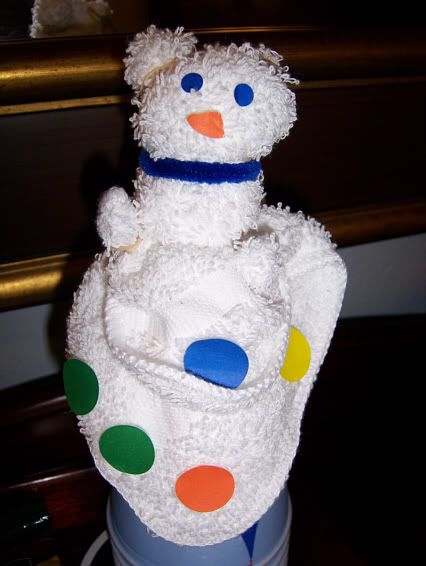 After drying off and changing, it had finally stopped raining. My building was right by the bus stop, and the next bus to MK was there so we were on our way to the Pirate & Princess party!
I started raining again when we got to MK, but it wasn't too bad. Got a FastPass for Space Mountain. I brought my iPod and wanted to try my experiment with the original DL Dick Dale soundtrack. Had time to kill before my FP time of 5:30, so...... Carousel of Progress!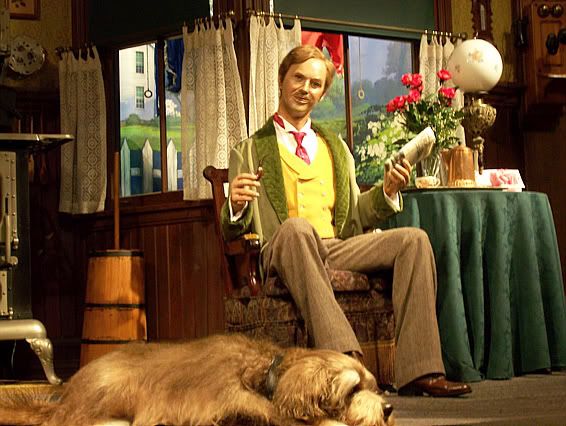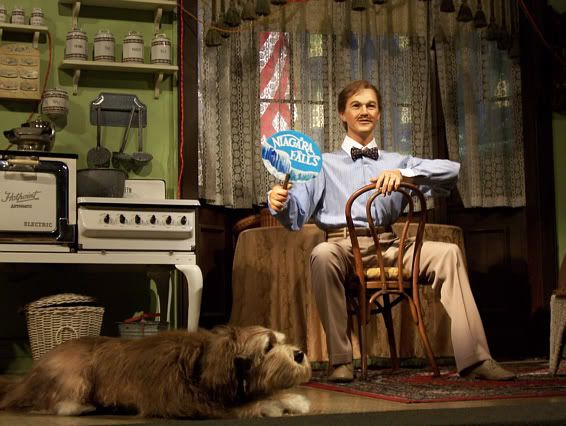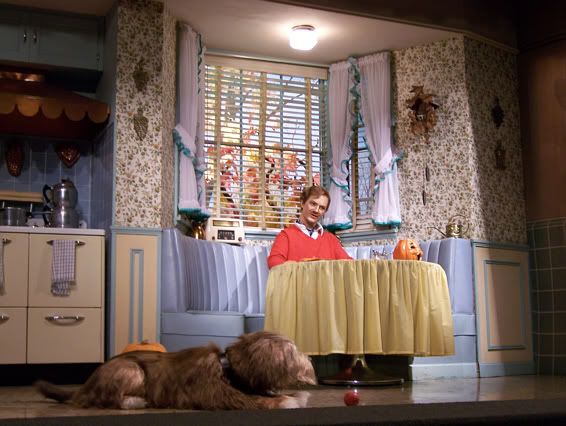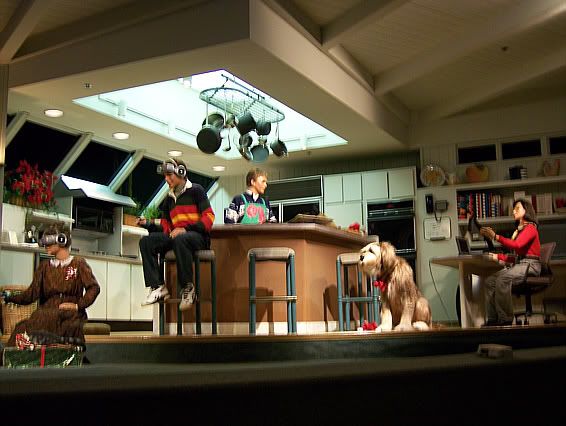 They left the house lights on the whole time and int he first scene when the sets on the side rotated, you could see back into the office/storage area! Bad show!
Time for Space Mountain.... but my iPod stuck! GAH! Oh well... will try again later in the night. Went for a spin on People Mover as that's tradition.
Teacups were a walk-on, so I did them twice in a row.... WHEEE!!
Decided to have dinner at Cosmic Rays as it was again POURING. I got a birthday button at City Hall, so I got a free dessert! Got a brownie.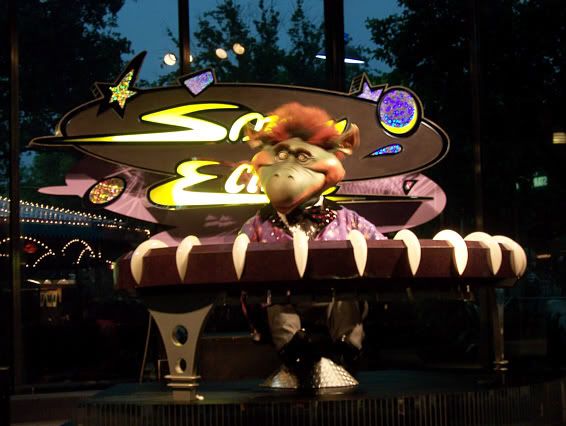 TDLFAN called while I was eating and said he was on his way to the park. I told him to call when he got there and we'd find a place to meet up. In the meantime, I braved the rain and went on Pooh. I forgot how much that ride sucks! :lol: TDLFAN called again while I was in the Pooh store and said he wasn't going to stay due to the rain. We met up at Tomorrowland Terrace so I could get my TDR & Hong Kong DL goodies from him.
After we parted ways, I decided to get in line to get a photo with Jack Sparrow.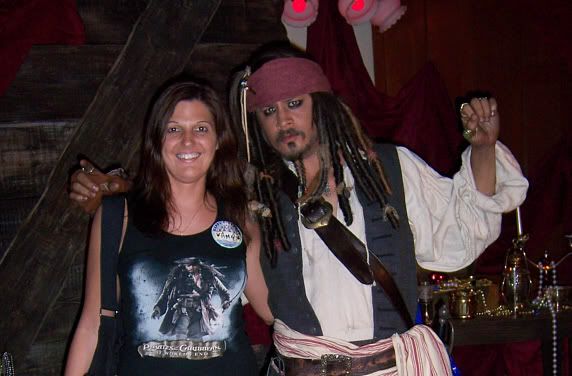 I really need to ask him for eyeliner tips. He has that smoky-eye look mastered! :lol:
Bill called while I was in line, so we met up after and went over to Pirates. Pirate Pluto & Pirate Goofy were out, so we got in line for photos...
Long live disco!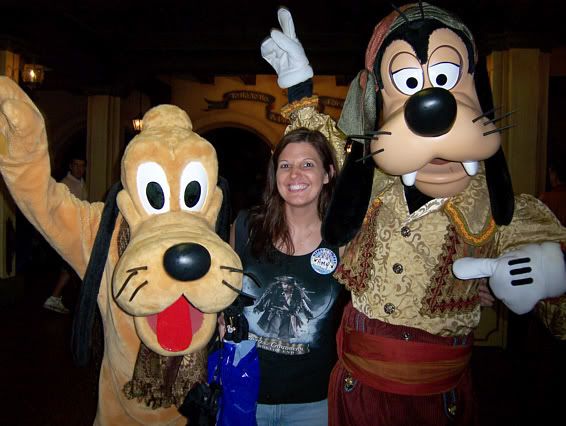 After Pirates, we met up with BigPigletFan and Jimmybop. The rain had let up a bit but still coming down enough you wanted an umbrella or poncho (we opted for the former... more fashionable). Got photos with Jasmine (even though I hate posing with the face characters.... except for Jack Sparrow
), then headed tot he hub to catch the fireworks. We ran into Cyre, then decided to go to Casey's to get out of the rain as the fireworks and parade were delayed.
Jimmybop & BPF waiting in the rain.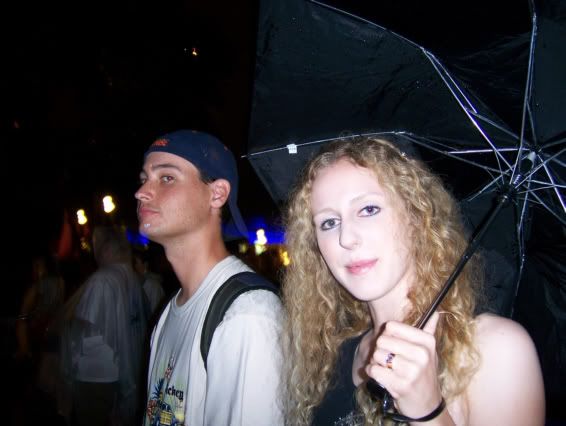 Most of my parade pics didn't come out but I did get a couple shots: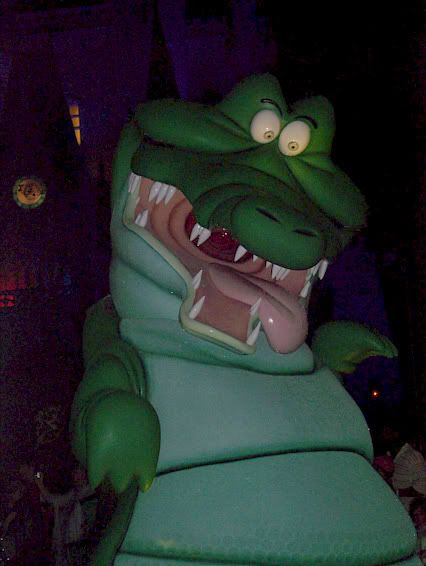 Then we waited for the fireworks.....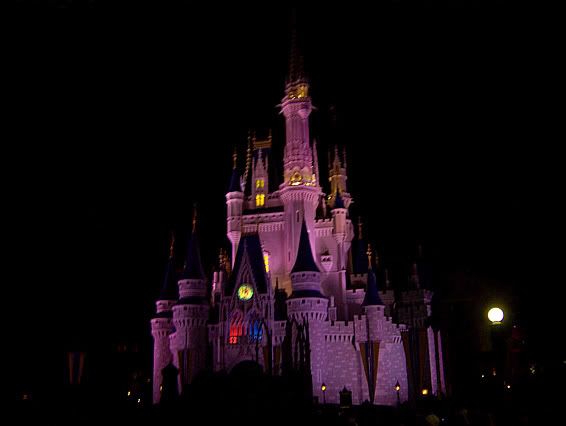 Stay tuned for part 2.... Fireworks!