Well here goes...
Our trip started off with over 24 hours of travelling including buses, taxi's, trains and planes! Eventually we arrived at DAS Movies at 10.30pm and we were really happy with the hotel and room!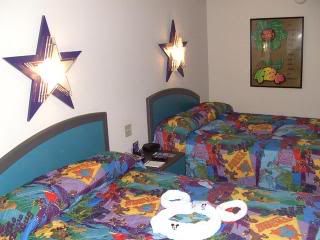 We got the resort transport to the TTC and then the ferry to Magic Kingdom, i love starting my visits this way!
Then WOW!! We're in Main Street USA!! I almost cried!!
He just loves Pinnochio and jiminy!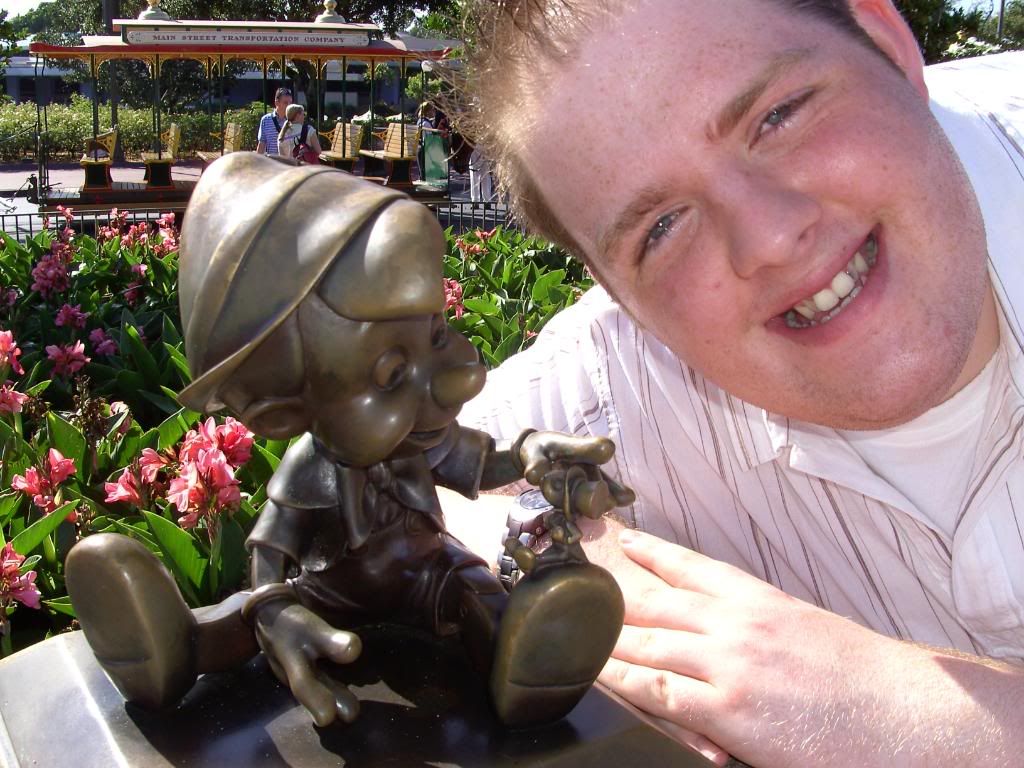 We headed to ...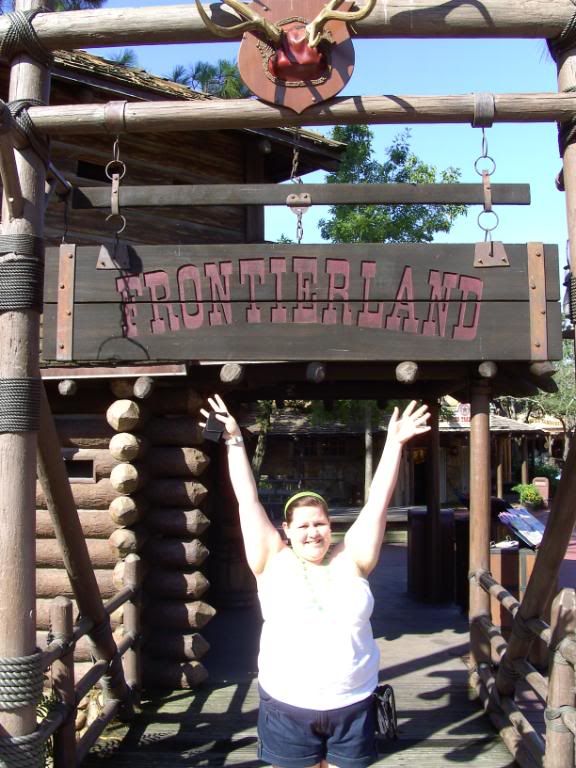 ... on the way we met the sheriff and he made Kevin Deputy Sheriff for the day!
And yay! Splash Mountain! I love this ride!!
Then we rode BTMR and headed to fantasyland and we hut Peter Pan, Snow White, The carousel and Dumbo!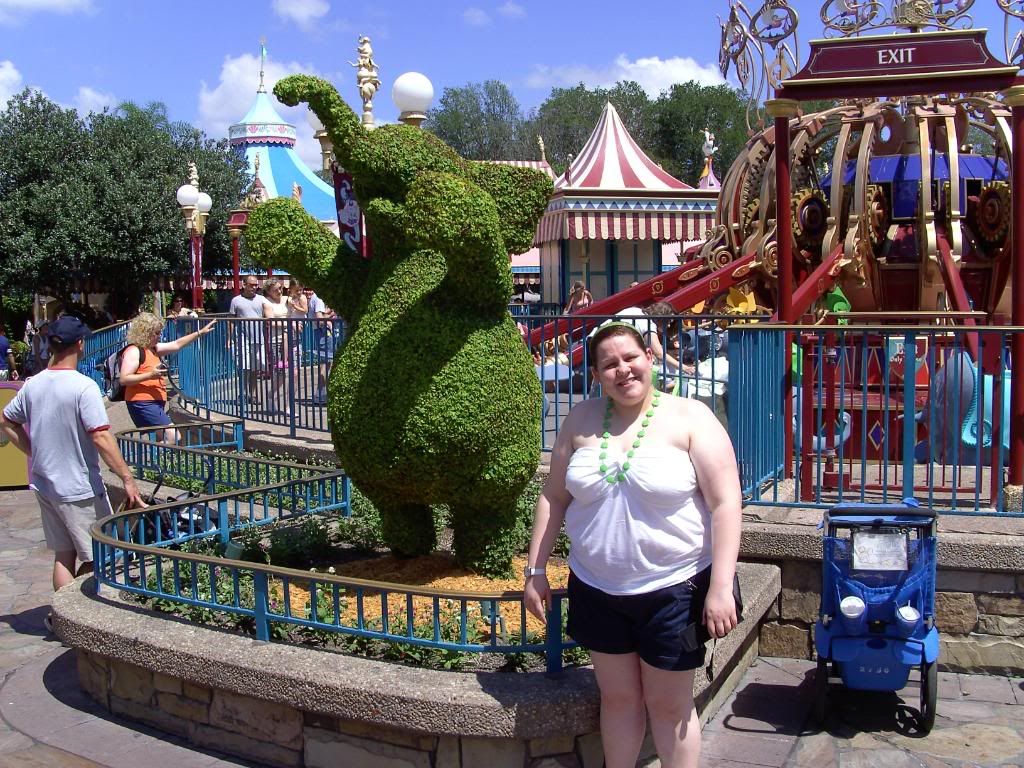 A sight you don't see everyday - the backside of - the castle!
The lovely fountain!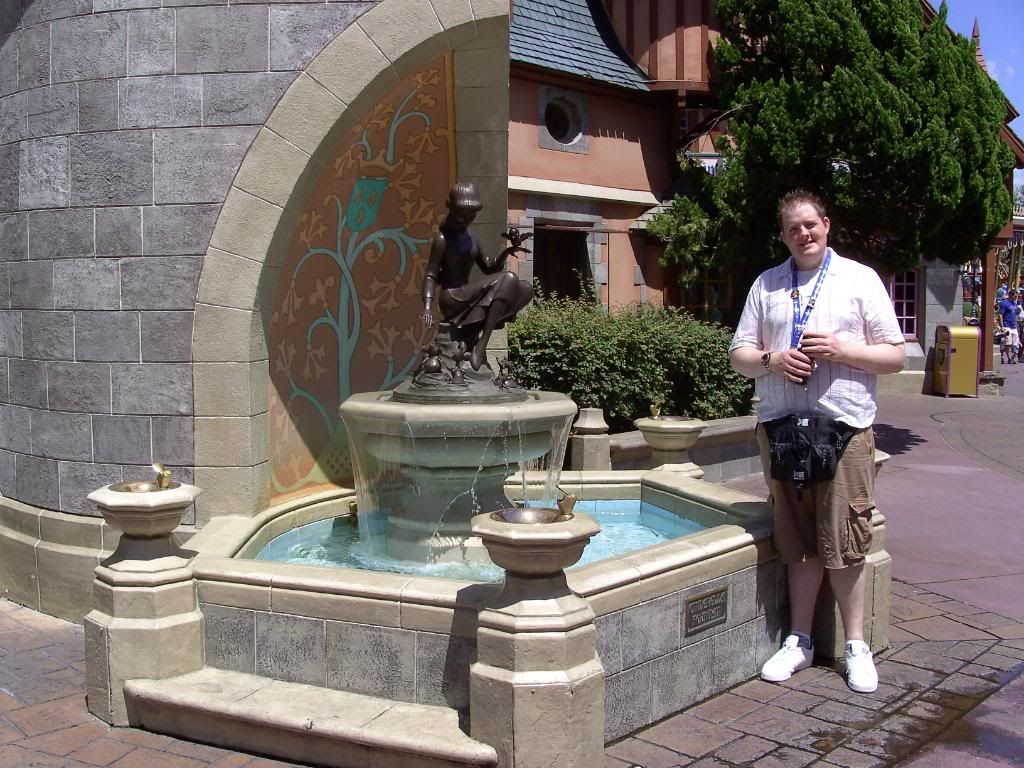 Never noticed theses before so had to take a pic - was very impressed!
Castle Shot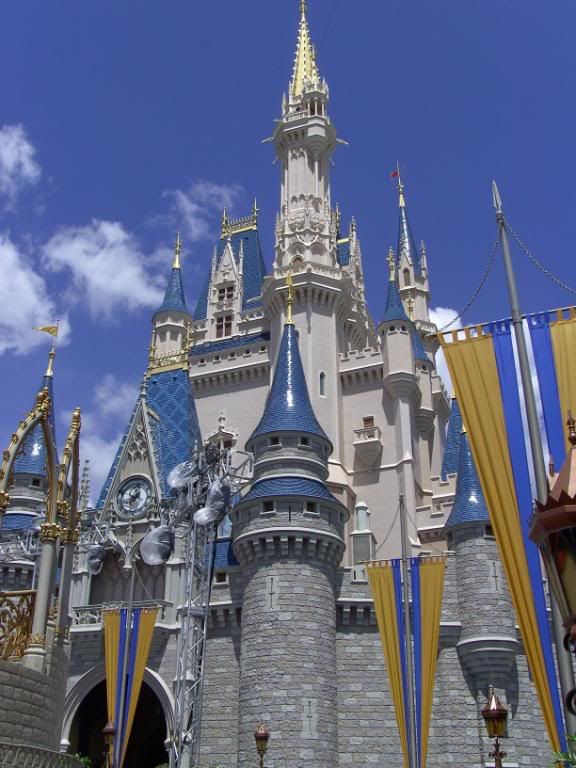 As we were walking along the street a man walked up ansd said "You guys look like you like to have fun!" and ended up askign us if we wanted to be in the family fun day parade and of course we said yes!!! A couple of sneaky fotos i took during the parade! we were behind daisy duck and had a wee dance to learn with pom poms!
Another castle shot!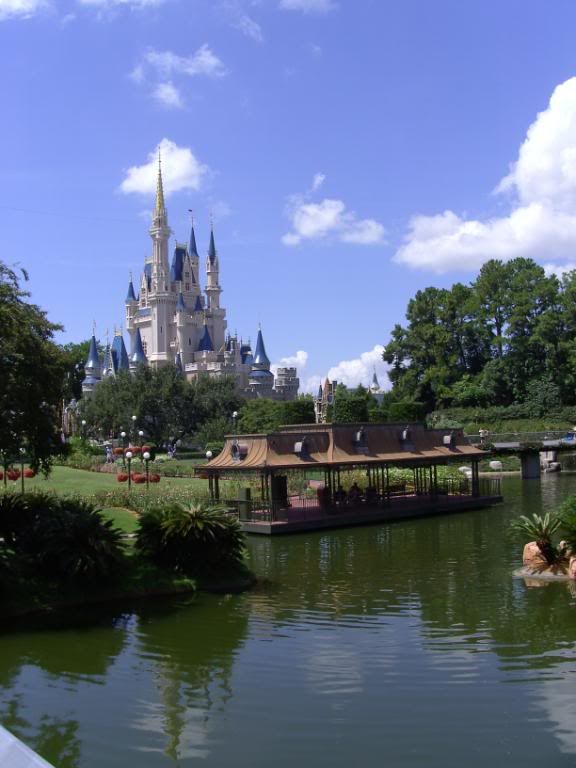 Nice Hat!
And its not often people say that on Micechat!
The magic carpets of Agrabah!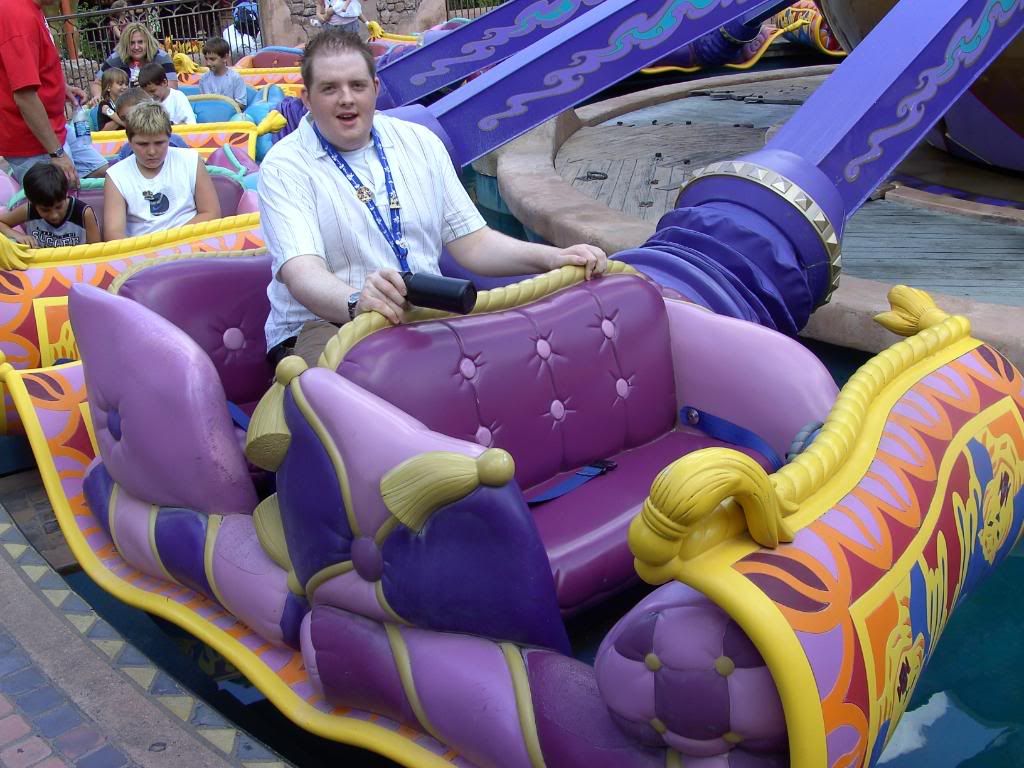 One of the best skippers of the jungle cruise i've had!!
We left Magic Kingdom to head for MGM where we had reservations at Mama Melrose's, but we nipped into The GMR before we went - just couldn't resist!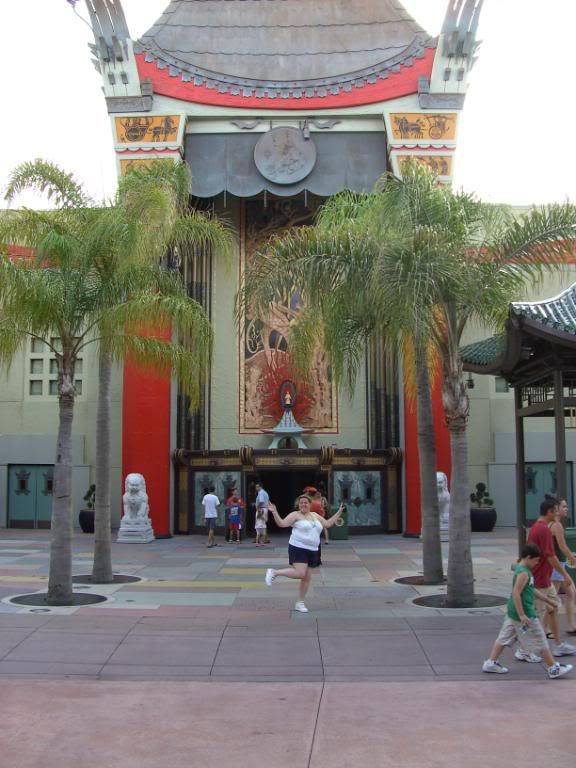 All in all i'd recommend Mama Melrose's it has a cosy authentic Italian feel, with its mismatched lampshades and tableclothes. The newspaper and photo's on the wall (as well as the crayon markings) all added to the atmosphere! Our server was really nice and the food was better! My dessert (below) was delicious! My only criticism was that i was given the wrong appetizer but ate the one i was given anyway and i felt you were kind of rushed! but other than that it was great!!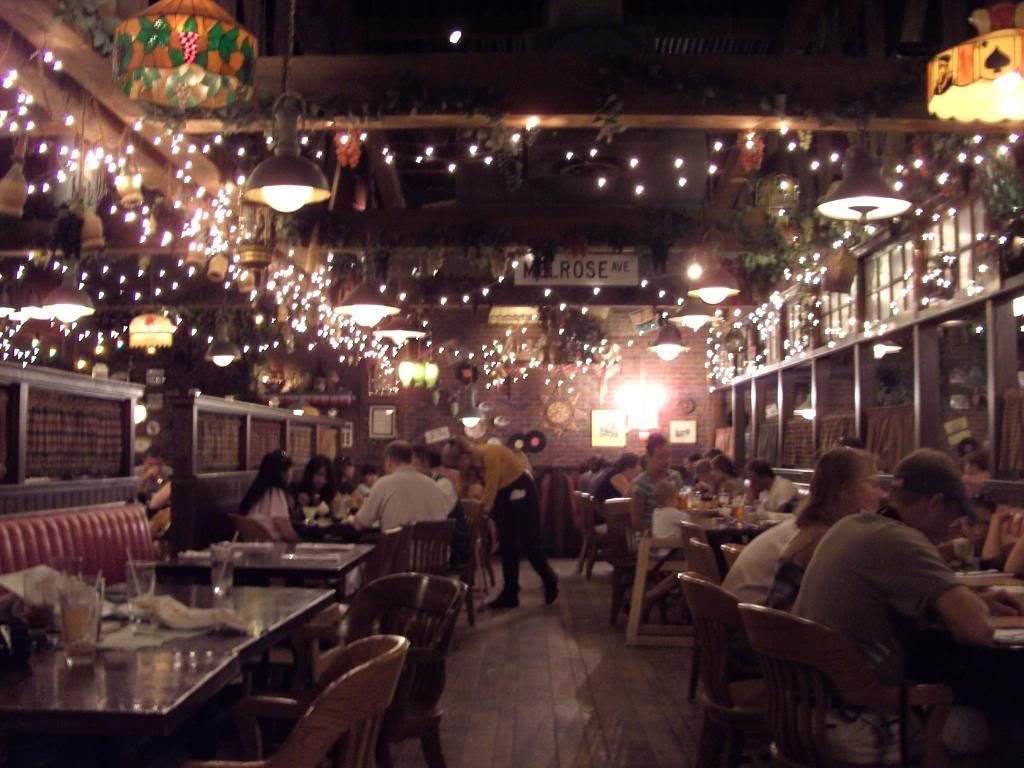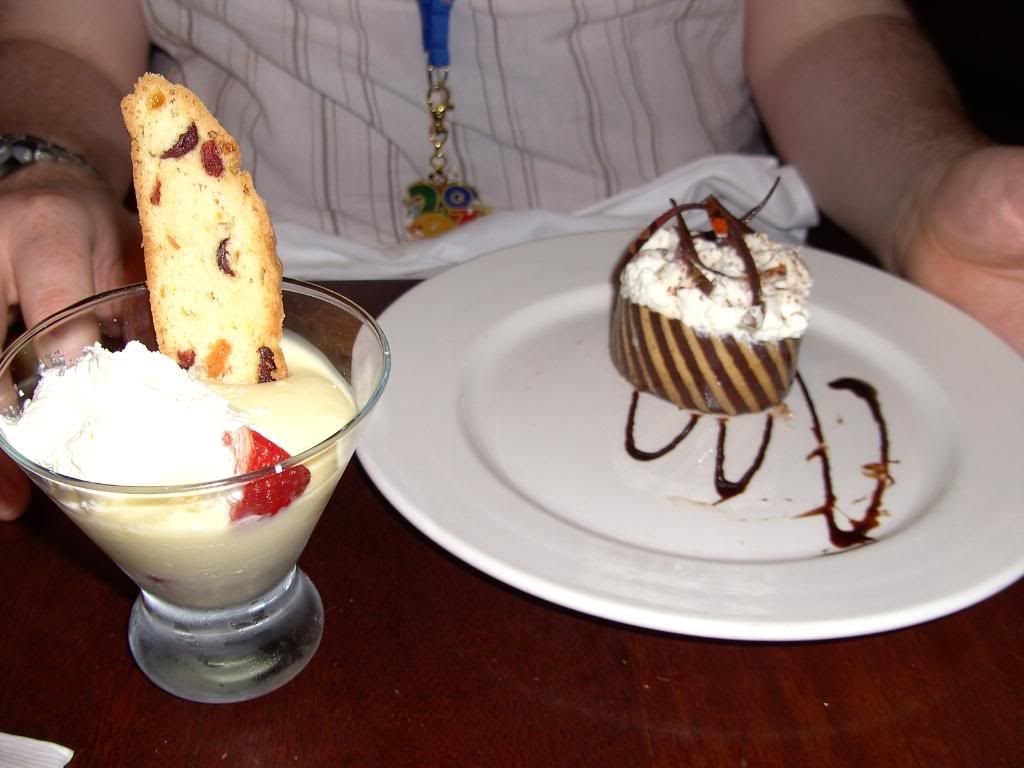 Stopped to get a photo with Kermit on the way to muppets 3D
And topped of the end ot a fantastic first day with a showing on Fantasmic!! which was awesome apart from an annoying faily in front of us who insisted on play fighting and laughing loudly and histerically throughout the whole performance, but i still enjoyed the show!
He just had to get another photo!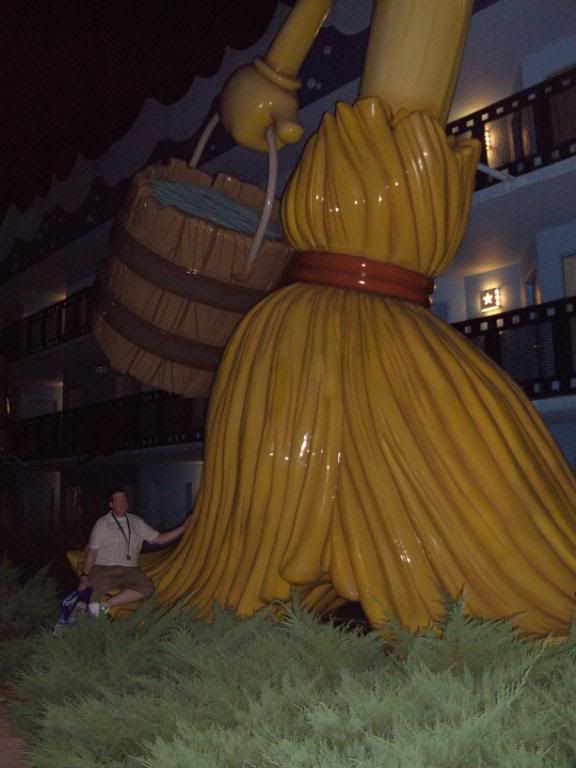 All in all a wonderful first day!
(I told you i took lots of photo's and this is the edited version!)
Day 2 SOON!!