We left Ohio around 8pm Friday September 14. Of course we were off to a late start as I got out of work late and had to finish packing when I got home. But it's all good as we were going to DISNEY WORLD!!!! I hadn't been in 10 years, with the exception of a quick trip to Animal Kingdom in 2003, and it was my sweetie's first trip that he can remember (his parents took him when he was a baby). I was SO excited!
We stopped around 1am in Tenessee and took off the next morning at 11am. We weren't in too much of a hurry as we weren't going to hit the parks until Sunday, so we took our time. We both collect toys (Donald Duck for me and Transformers for him) so we hit a few Walmarts on the way down. We were looking for the Sega UFO Claw Machines that held the Disney prizes so I could add to my Duckie collection. We finally got to the Walt Disney World sign at about 11:30pm Saturday night (pardon the bad picture, I had jumped to get my camera and took a quick pic):
We checked in to All Star Movie Resort and got our "Keys to the World" and headed to our 1st room! (They didn't have a king-sized bed so we'd be switching rooms on Tuesday).
Yeay! Mickey Head to greet us when we walked in: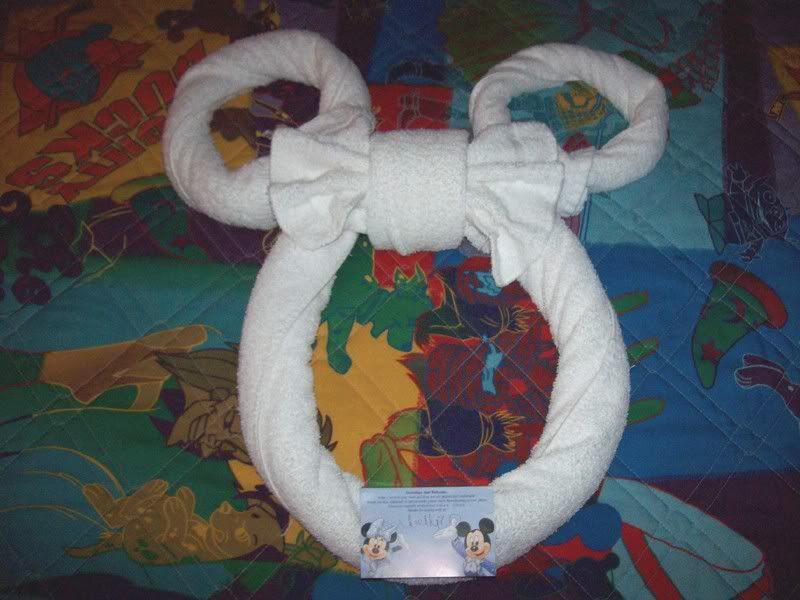 Our room:
And of course no vacation would be complete without my sweetie trying to make it as cold as possible in the room. Most hotels have the vents blowing out over the bed, for some reason this hotel had the vents blowing into the side of the TV. This is what he had the room temp set at, but I don't think it ever felt below 72 or so in there: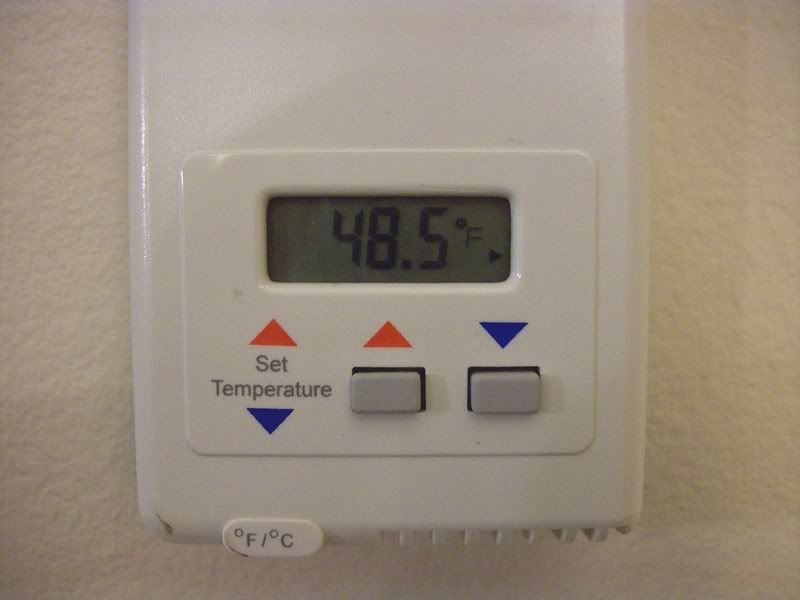 Up next: Magic Kingdom!!!