WDW Invasion II

Day 1 of 7
October 20th 10:00pm Los Angeles International Airport.



Since the last MiceChat WDW invasion we had been planning our return to Orlando. After much anticipation MonorailMan, Dusty and I hopped aboard the shuttle at the house and were dropped off at around 7:00pm at LAX. We checked in, grabbed a bite to eat and settled in near an electrical outlet to charge up our laptops for the flight. Savik101, Dusty's best friend, appeared and joined our merry band of geeks.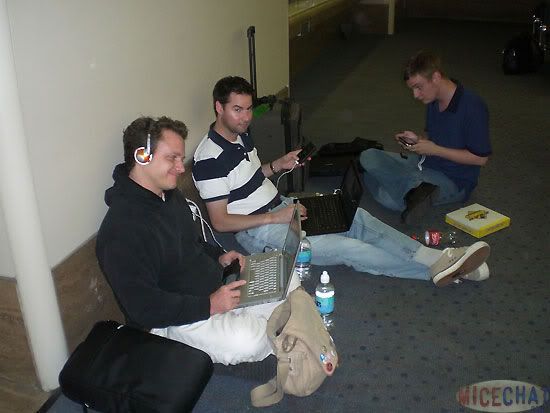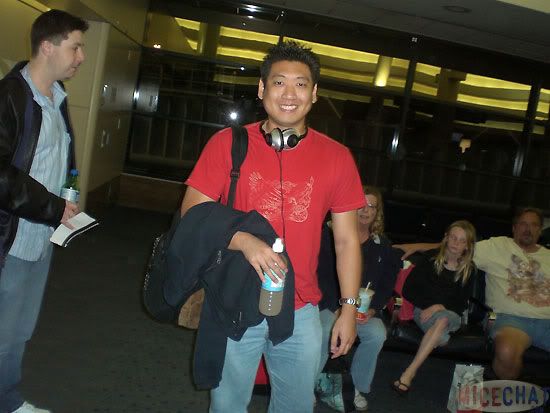 Coheteboy was ready to go
Soon others showed up and it was time to hop aboard the plane for a red eye flight to DUB DEE DUB.

The plane took off, Dusty went out like a light and Wolfette and I watched The Simpsons Treehouse of Horror VII on my new Mac Book Pro before taking a stab at sleep ourselves.

Sleep? Yeah that didn't happen.

We landed in Orlando about 6am and I immediately found a Starbucks.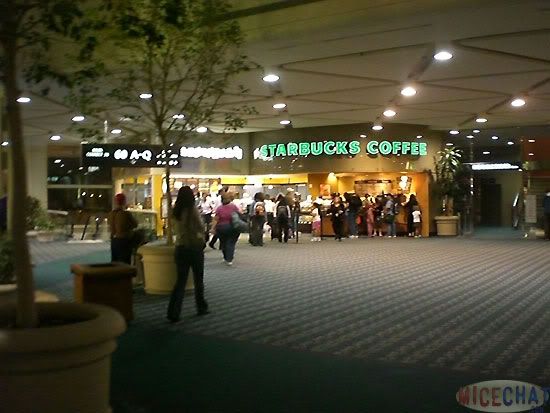 Ok, I'll be good now.

We made our way to the Magical express busses and headed to the Port Orleans Riverside resort.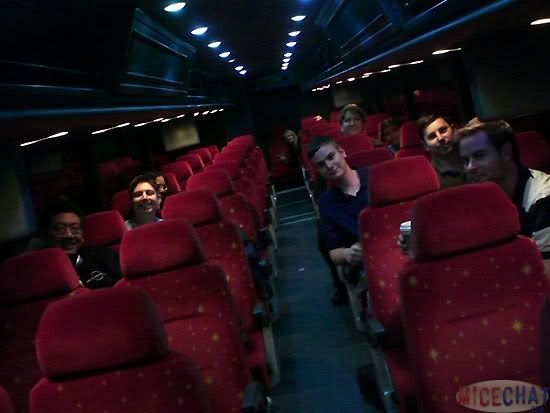 Upon Arrival MickeyMaxx and Rixter greeted the group with magnets commemorating the trip.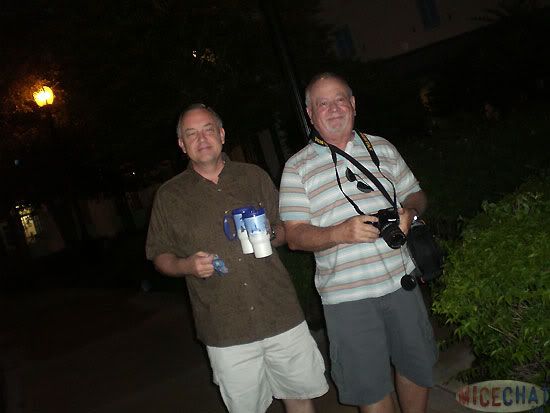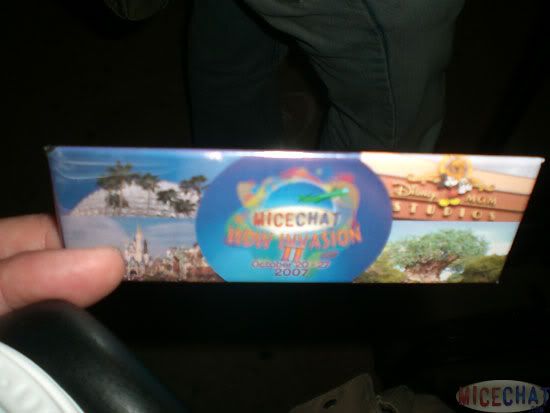 We lumbered into the lobby to check in. Mine and Dusty's room was not quite ready yet.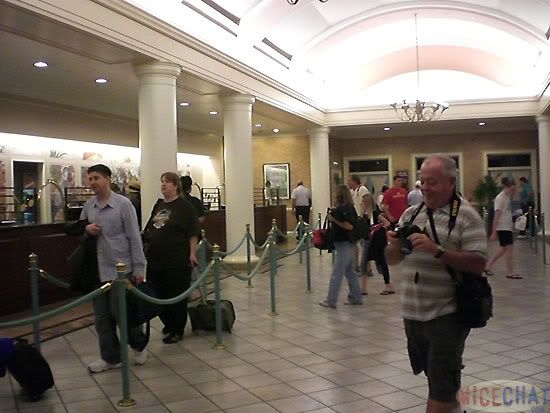 Once situated some opted to take in breakfast. Me, however, I took advantage of MickeyMaxx an Rixter's hospitality an crashed in their room for about an hour for a disco nap in order to hit the Magic Kingdom. I layed down, turned on Stacey Aswad on the Hotel TV an was out.

After some rest Sir Clinksalot an his family came by to get me and we packed into the car to visit the Magic Kingdom. Dusty, MonorailMan, Savik101, MickeyMaxx and Rixter would be meeting us at about 11:30.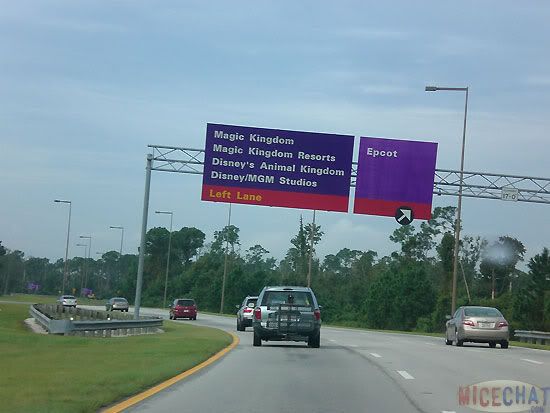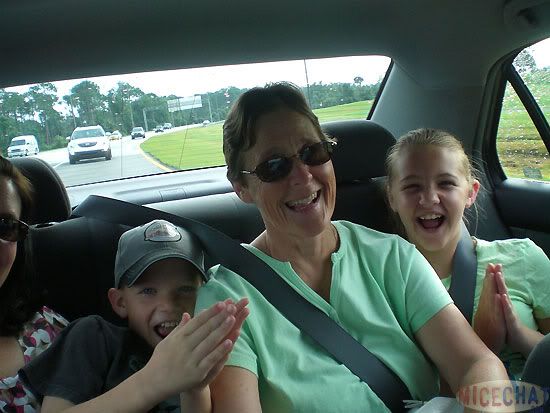 The Backseat was packed!
What better way to get to the Magic Kingdom than by Ferry?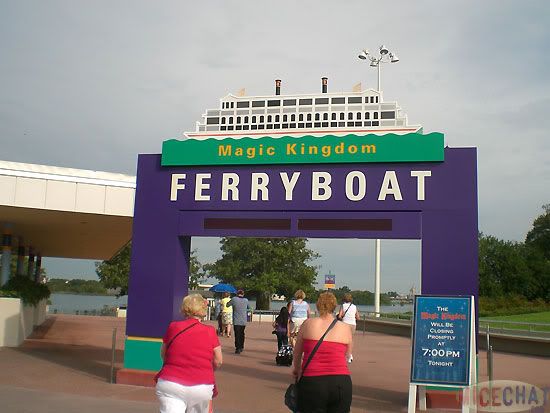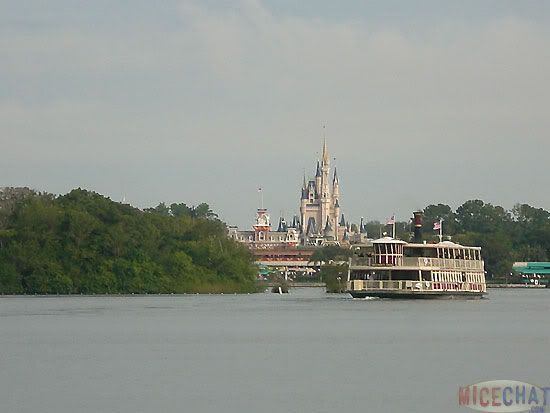 FINALLY! I Have arrived!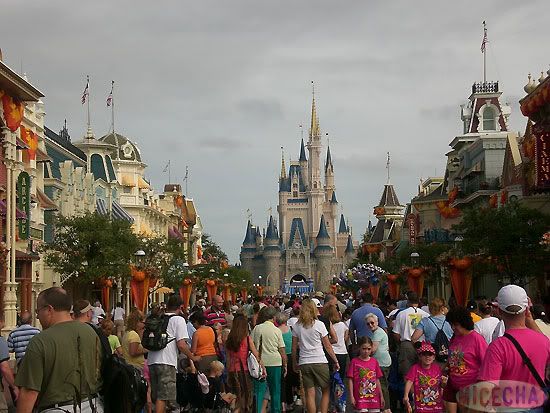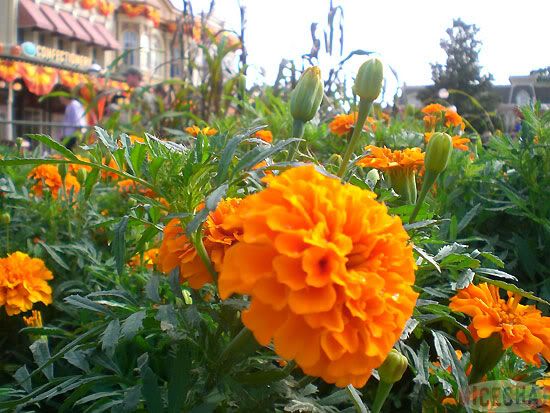 Marigolds on MainStreet
First stop? Fast Passes for Space Mountain, and then Tomorrowland Transit Authority (aka the Peoplemover). Oh Man do I love this thing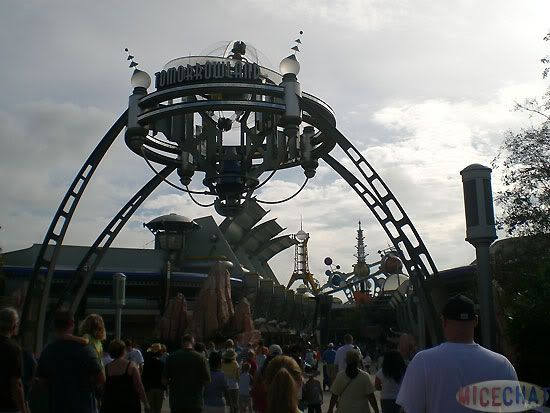 Tomorrowland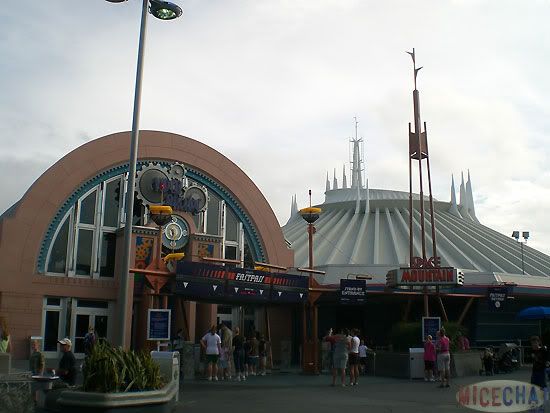 Space Mountain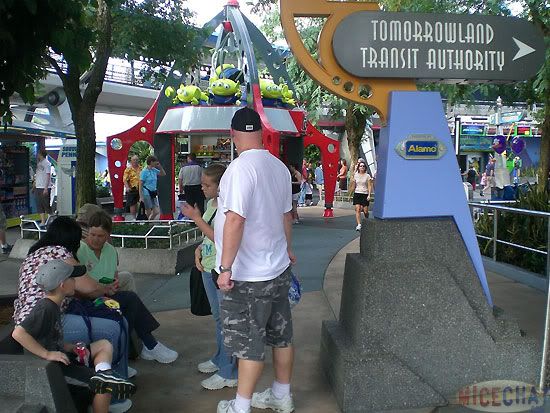 The Clinks and I about to Transit around Tomorrowland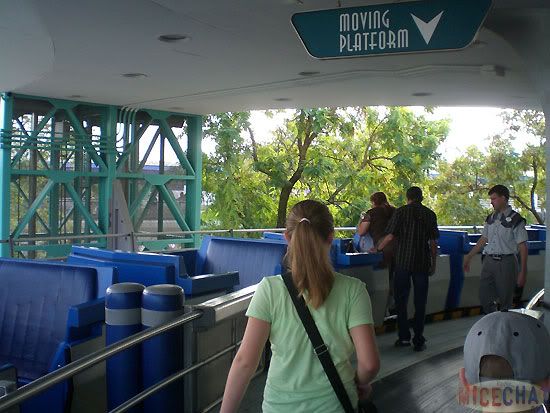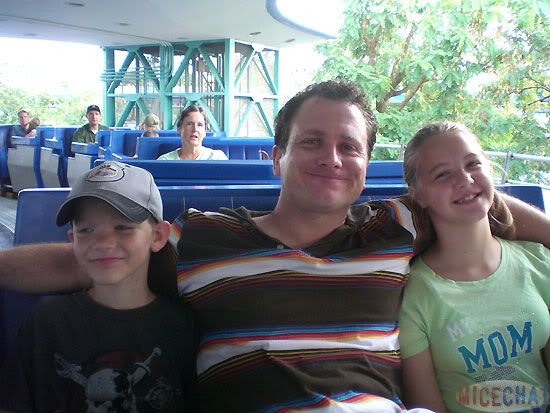 Me and the Clinksokids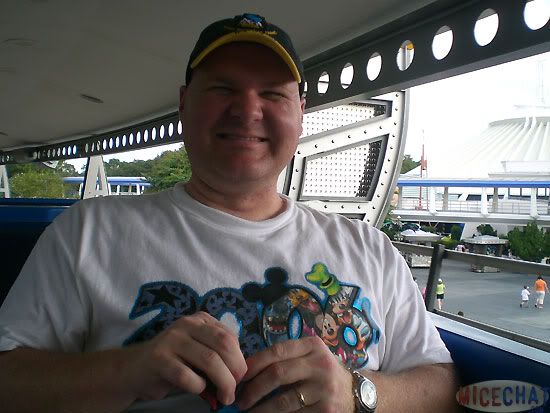 My pal SirClinksolot

We loved it so much we asked to ride it twice. They let us!

Sadako called me and she a AKFanDisney stopped by to say hi.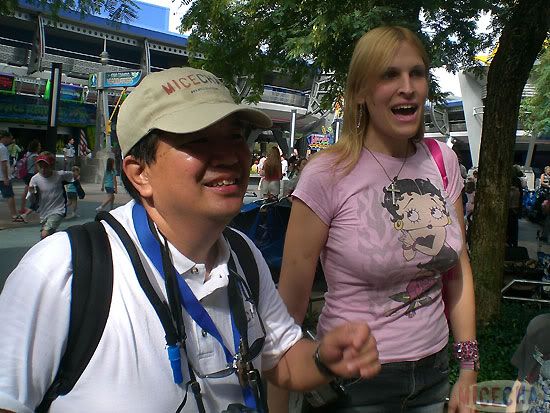 We next hit the Buzz Lightyear Space Ranger Spin. Beautiful ride.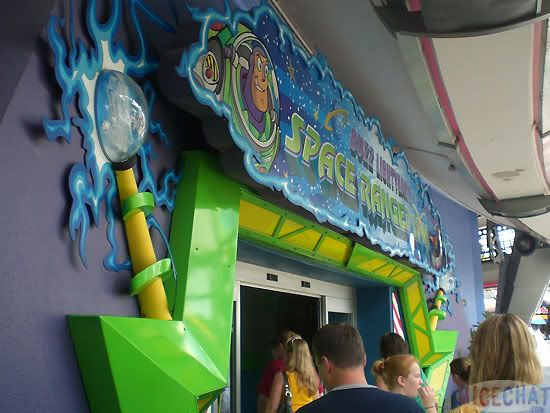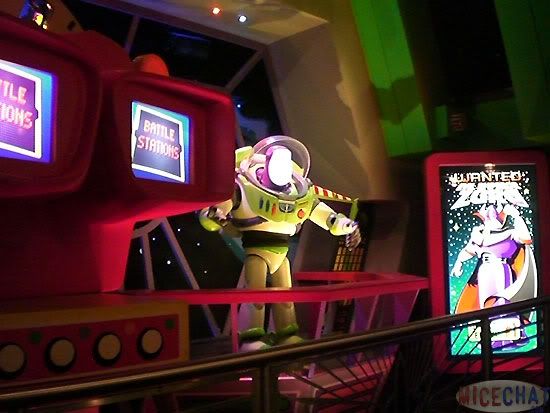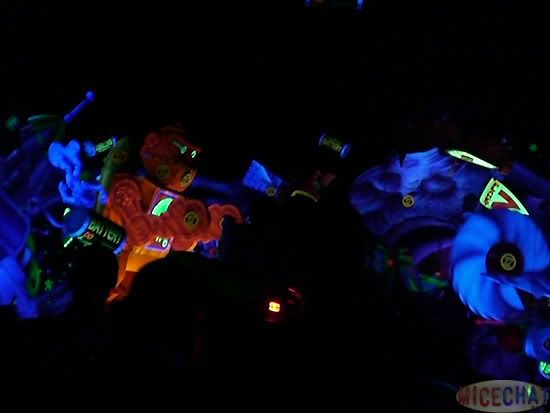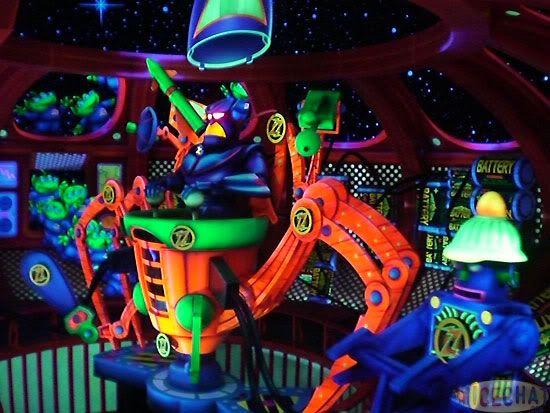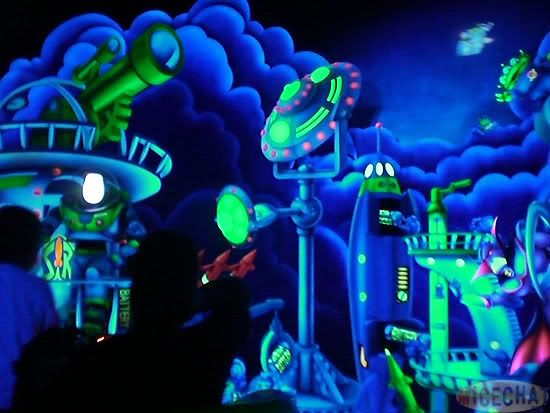 By this time Dusty and the rest of the gang showed up and we took a spin on the Carousel of Progress. Lovely attraction.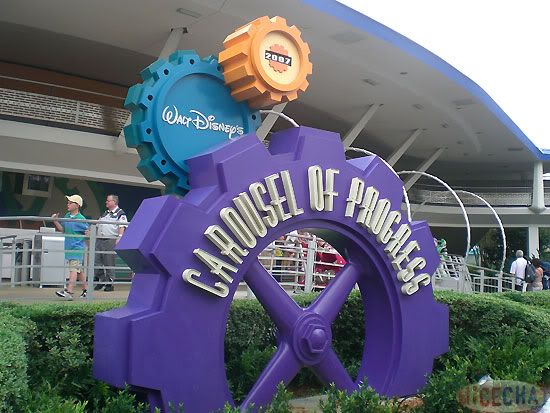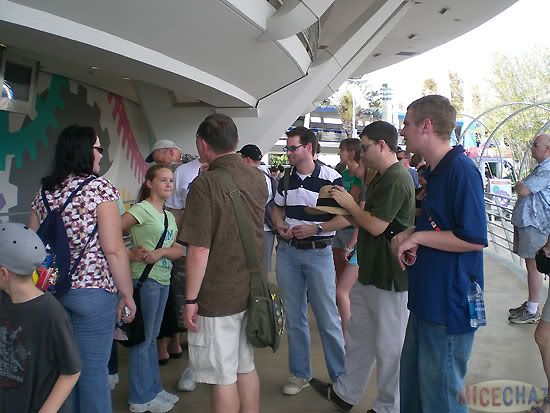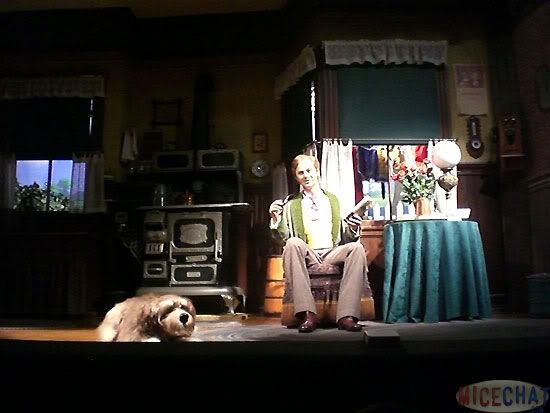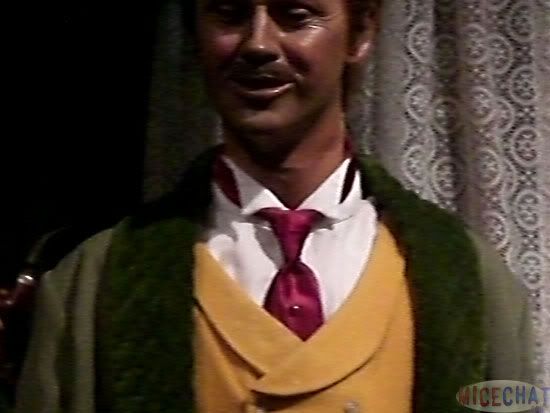 Father was a little off in the first scene.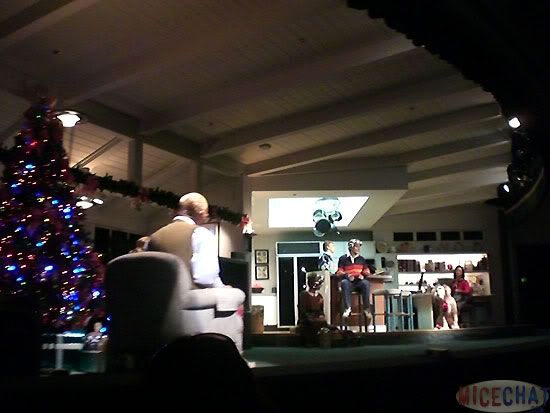 The future is Christmas
It was now time for Space.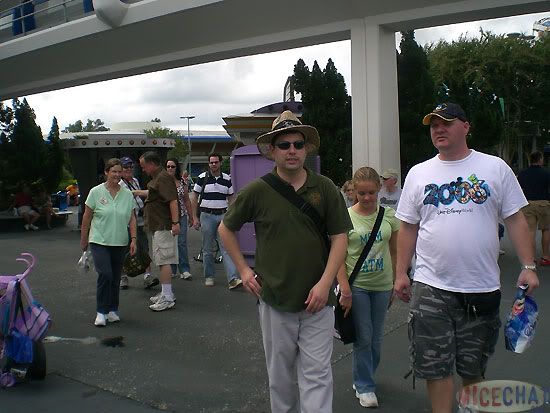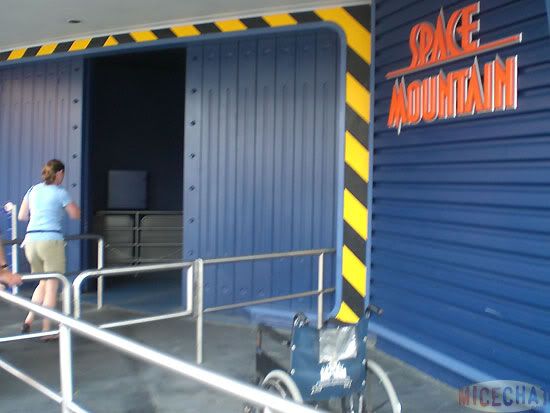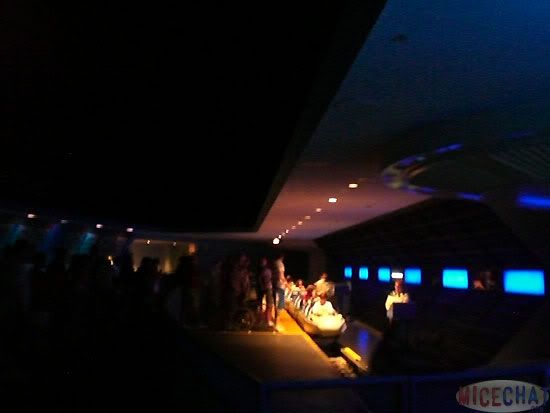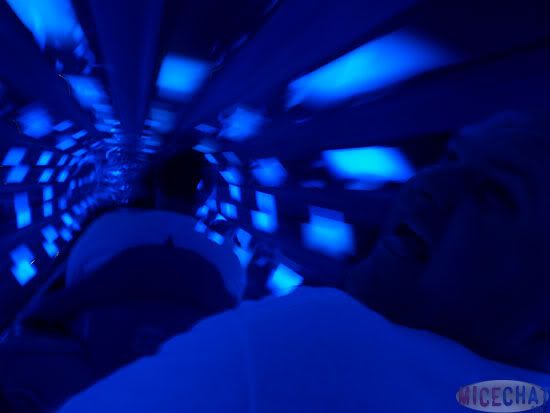 Despite the fact that this ride is horrifically out of date you can still get a few kicks on it.

It was about 12:30 and I offered to run across the park to grab Fast Passes for everyone for Splash Mountain before the big 1:00pm meet.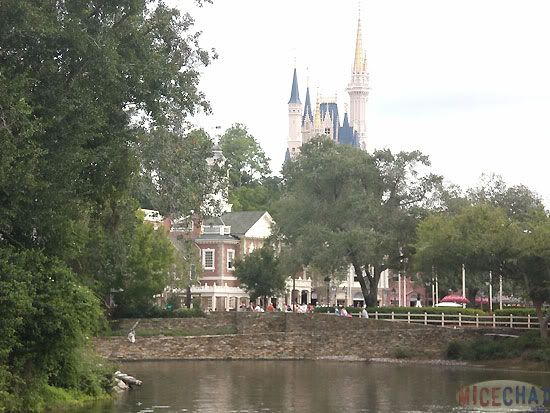 The park was looking particularly nice.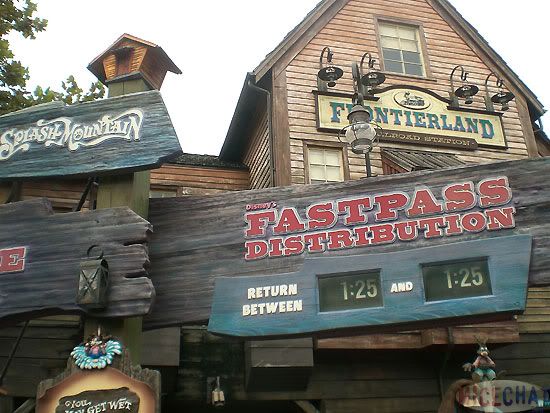 It was a particularly tight return time
Okay, off to the meet at Noodle station.

WOW WHAT A MEET! About 40 people showed up!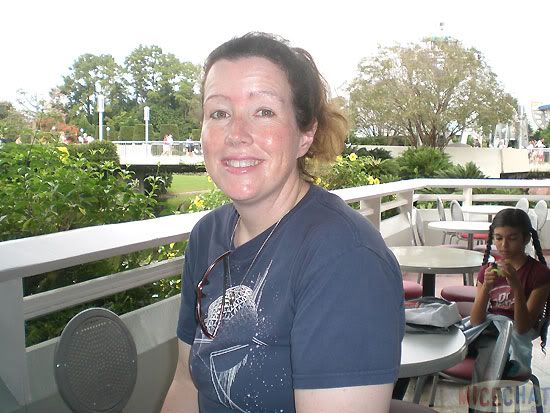 Denise from Mousesteps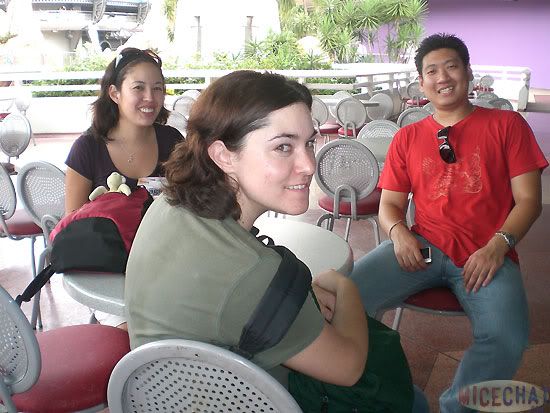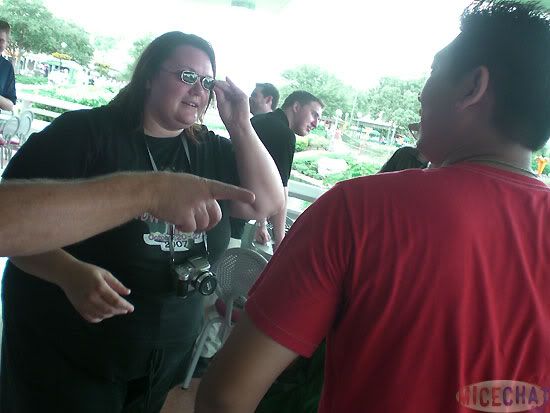 SummerinFL meets Coheteboy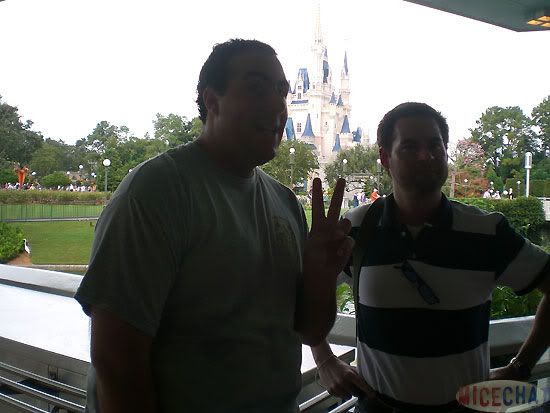 DLRPBopazot and Dustysage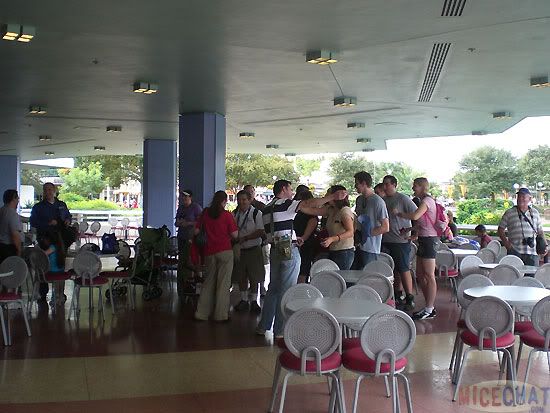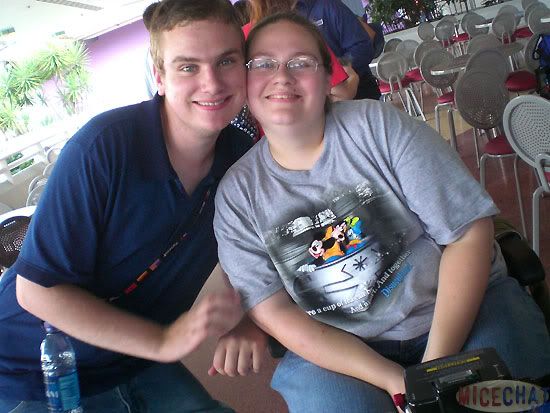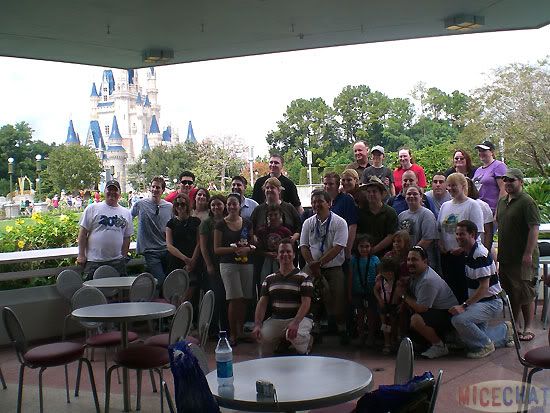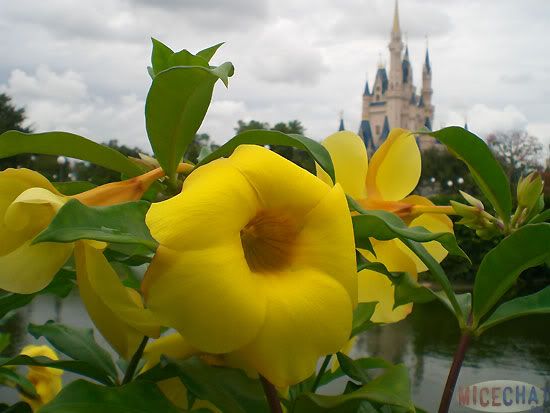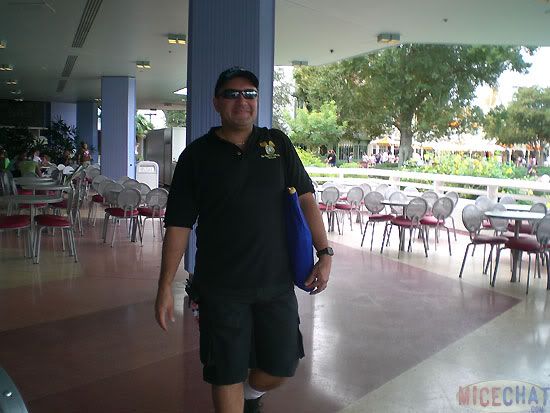 The Fashionably late TDLfan
After the group pic we were all famished. Cosmic Rays it was! The Bay 3 menu drew my attention and I had both Chicken Noodle an Chili. Both were very good!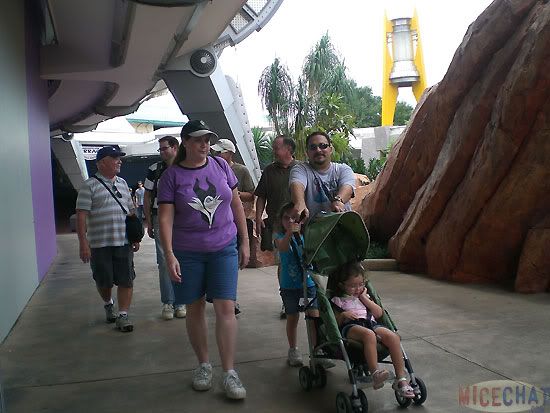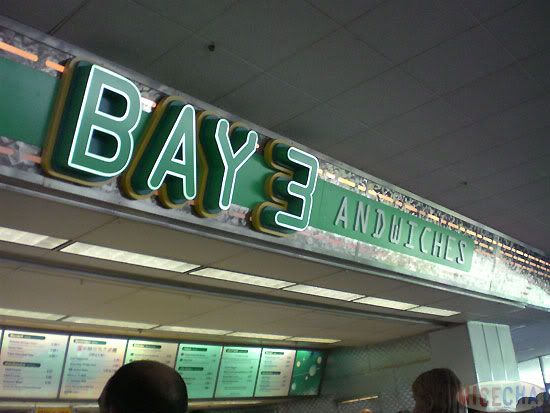 I opted for an Andwich
To work off the calories we cruised over to Monsters Inc. Laugh Floor for a calorie burning chuckle.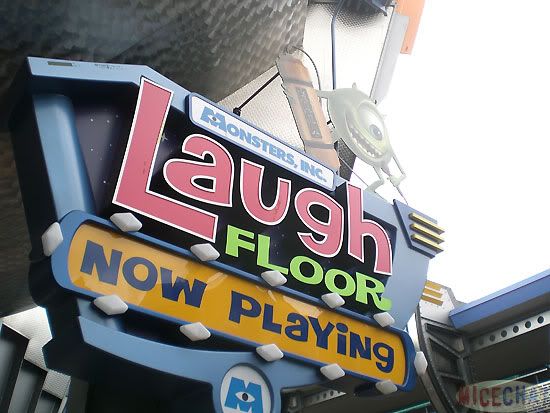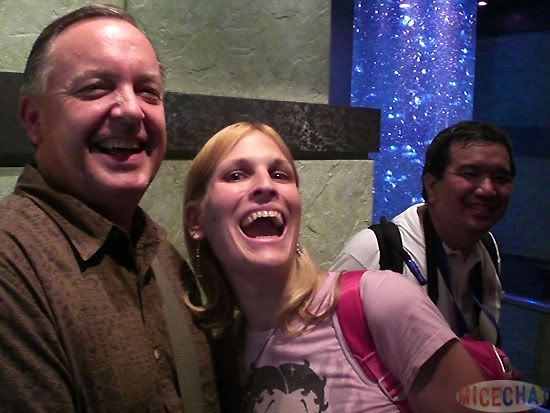 Rixter, Sadako and AkfanDisney get ready to laugh it up
Okay. Dusty and I were seriously tired. But curiosity inexorably pulled us towards the newly refurbished Haunted Mansion.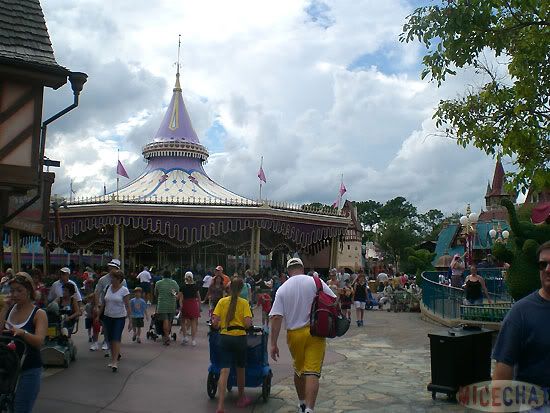 Crossing through Fantasyland
The 30 minute wait was an indication of how popular the updates have made this classic attraction.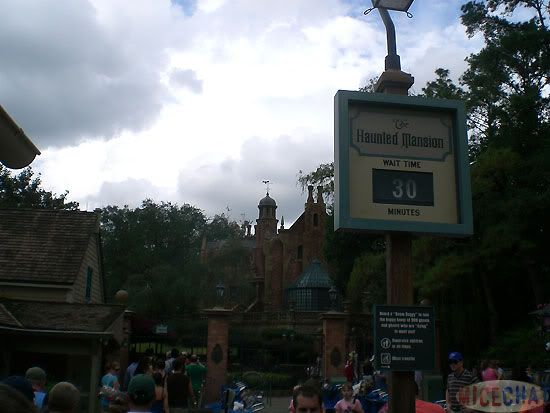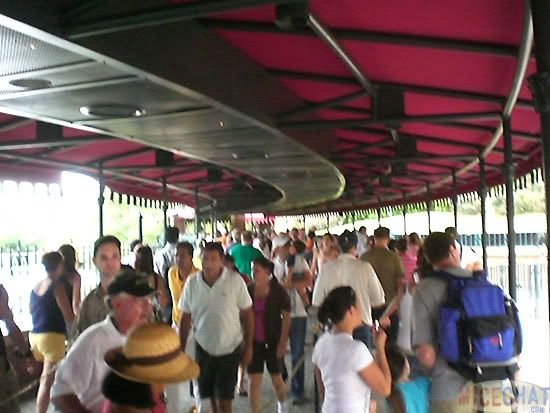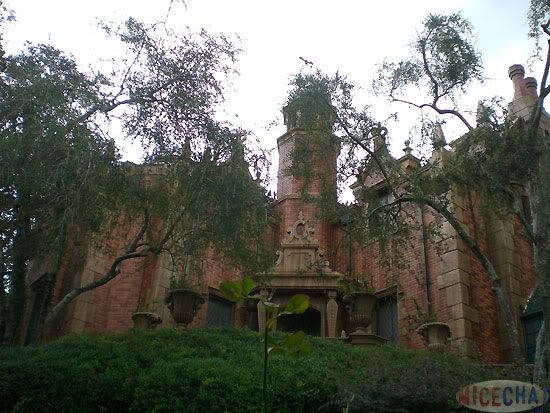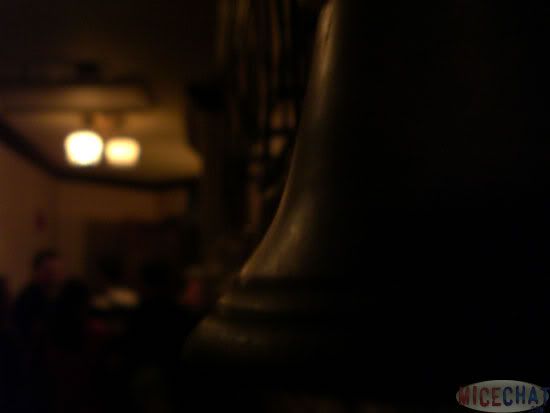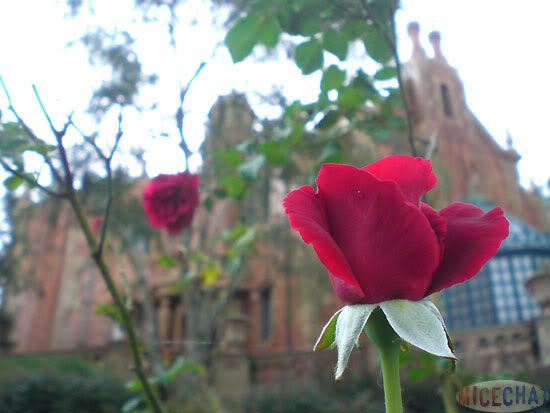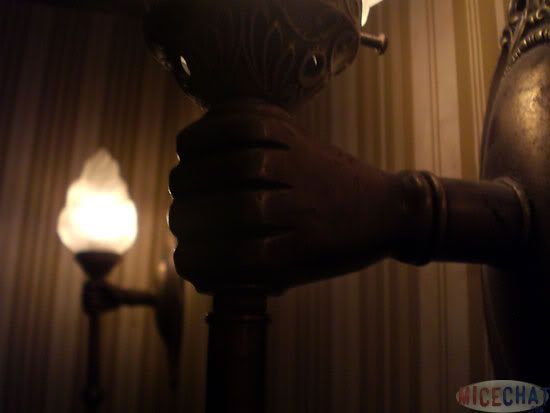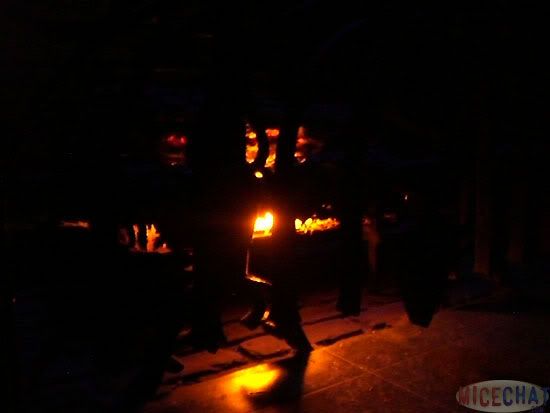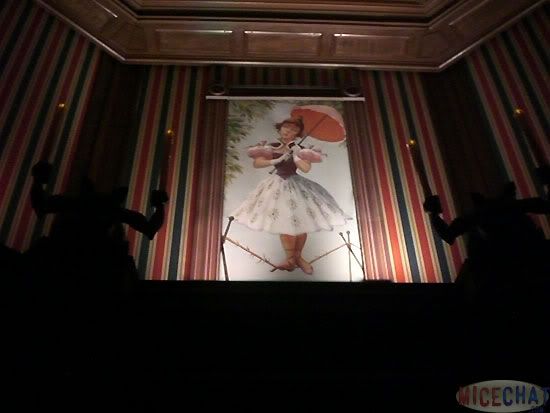 The mansion DID NOT Dissapoint. From the moment you step into the Stretching room you notice things have truly gotten creepier. The sound design is AMAZING. The new show scenes are eye popping and the Mansion is now, once again, a true E-ticket worthy of it's glorious heritage. The Graveyard scene at the end was the icing on the cake with all of the sound an music in perfect synch with the entire overall scene. JOB WELL DONE!!!!!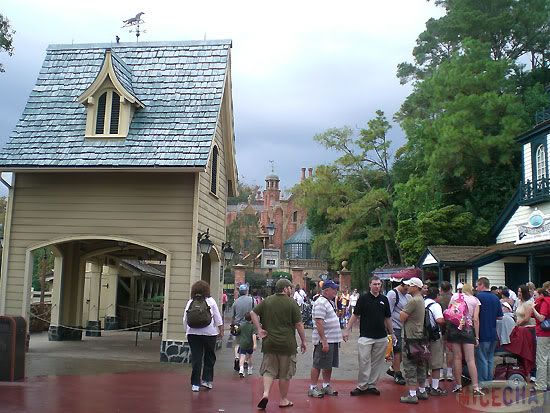 We sttod and said goodbye for a half hour

Okay. For reals. It was time for Dusty, MickeyMaxx and Rixter to go have a rest back at the Hotel room before dinner over at the Polynesian Resort's Ohana restaurant.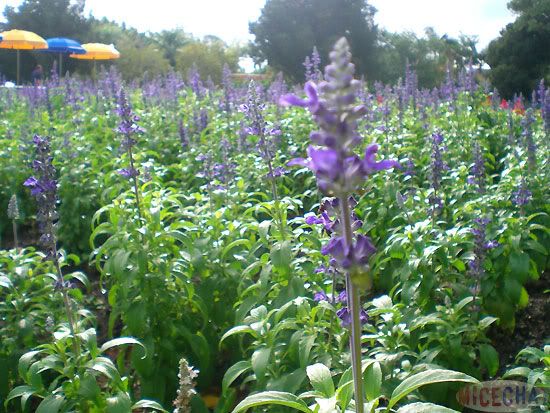 Later that evening...

Our whole family went and enjoyed a wonderfully decadent evening of Hawaiian Dining.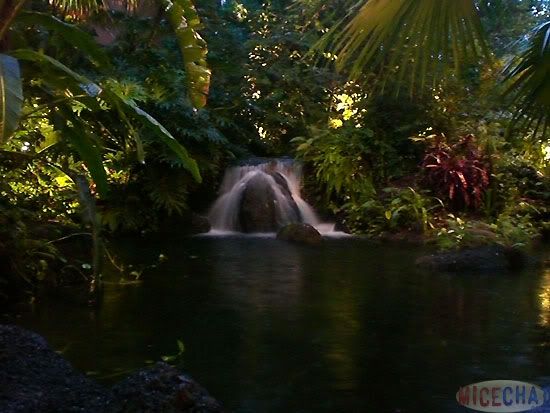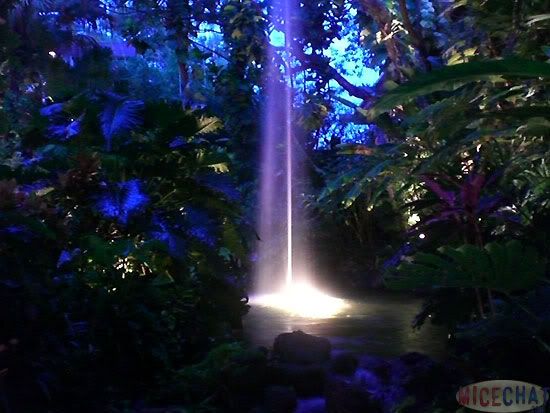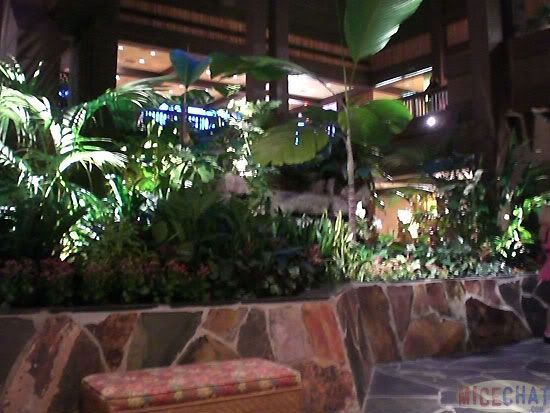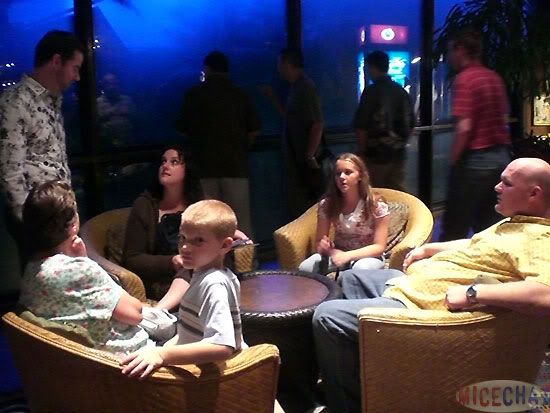 Ohana means Family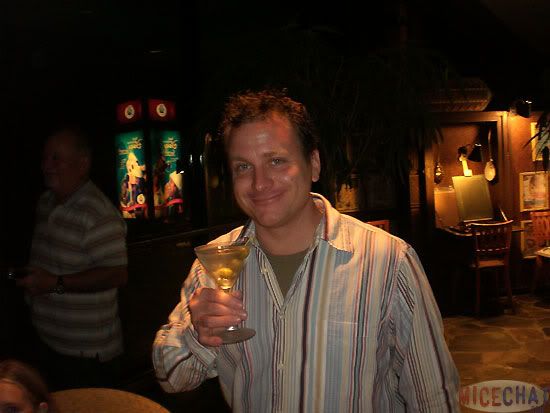 Okay. Now I am in Heaven.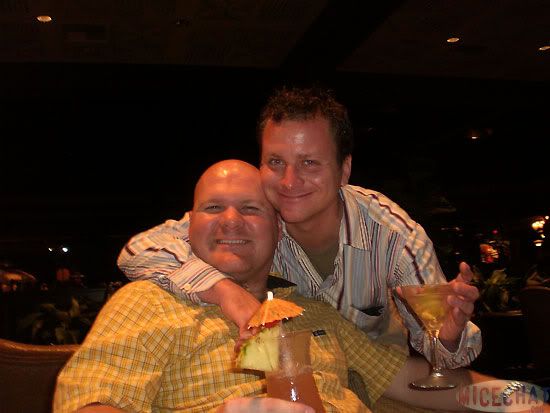 One of my best friends and I sharing a drink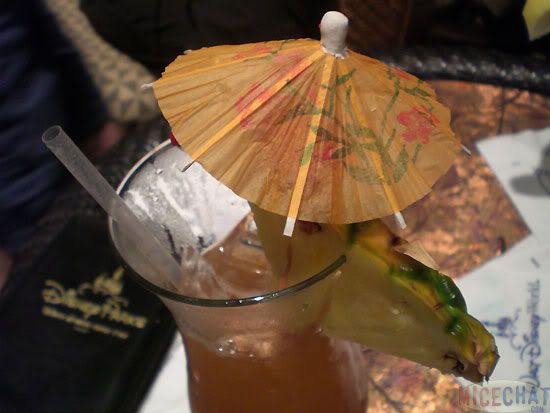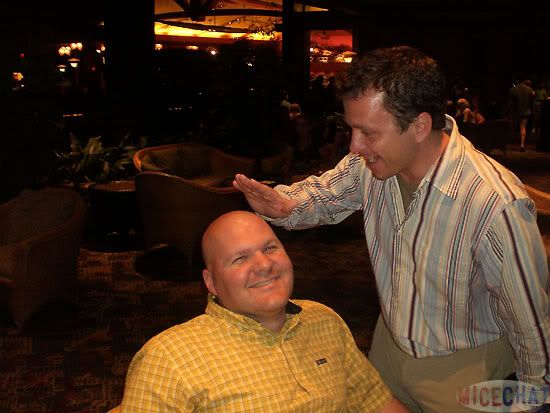 Look! I'm Benny Hill

The wonderful entertainer took a shine to me and asked me to be "Cousin Fishy" ad help her out with the Limbo. Uncle RIck helped me.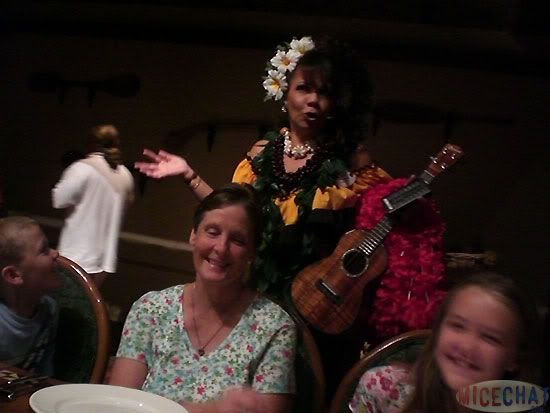 Big Kahuna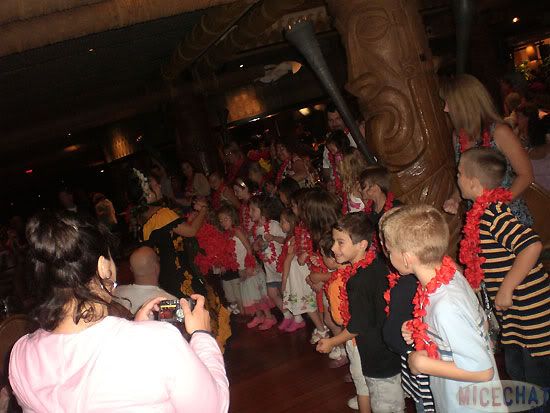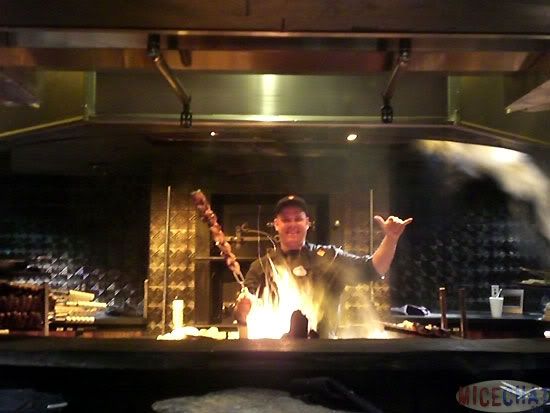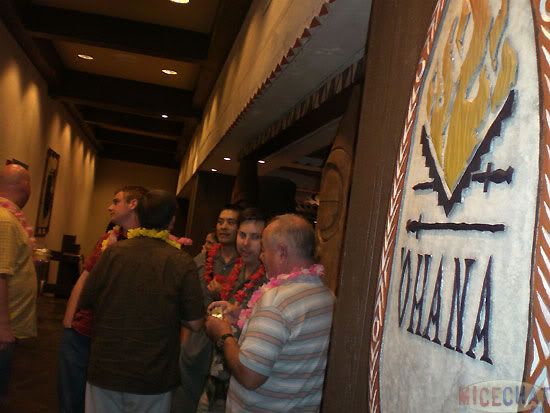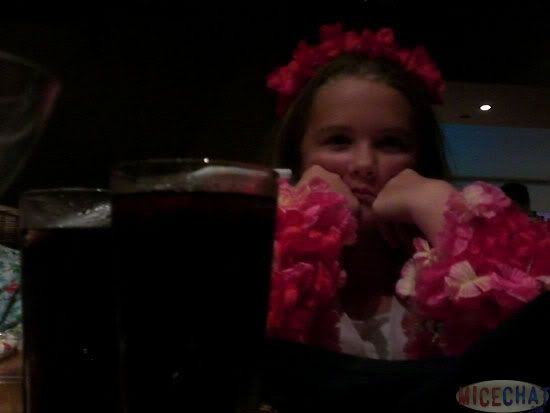 After a yummy diner we stumbled out to the lagoon and watched the Hallow-wishes Fireworks show. AMAZING SHOW!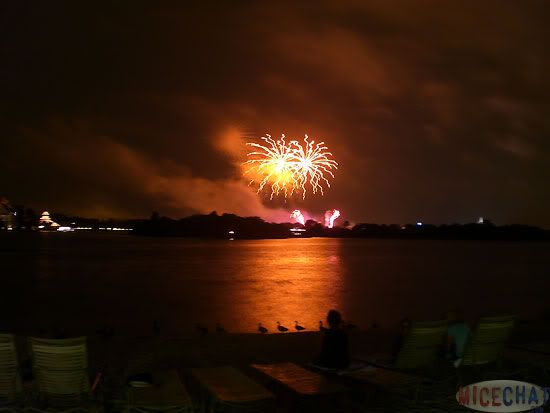 It was now time to make our way home and get our much needd beauty rest for the nest day at Animal Kingdom, my favorite park.

Until then...


THE END!!!

(of part one)
Click here for Part 2
Click here for part 3
Click here for part 4
Click Here for part 5