Day 1 -- Sunday October 21, 2007: Magic Kingdom -- Page 1
Day 2 -- Monday October 22, 2007: Animal Kingdom & Magic Kingdom -- Page 4
Day 3 -- Tuesday October 23, 2007: Epcot -- Page 6 post #68
Day 4 -- Wednesday, October 24, 2007: Universal Orlando -- Page 10
Day 5 -- Thursday, October 25, 2007 PART I: Animal Kingdom -- Page 14
Day 5 -- Thursday, October 25, 2007 PART II: Disney-MGM Studios -- Page 16
Day 6 -- Friday, october 26, 2007: Magic Kingdom & Epcot -- Page 19
Day 7 -- Saturday,, October 27, 2007: Going Home -- Page 24
prologue. Saturday, October 20, 2007
LAX. It was gonna be a red-eye flight to Orlando, FL and what that means to me is that I'm going to be an extremely tired person come Sunday.
You see, I just can't sleep on planes. I tend not to take sleeping pills or things like that but maybe I should have.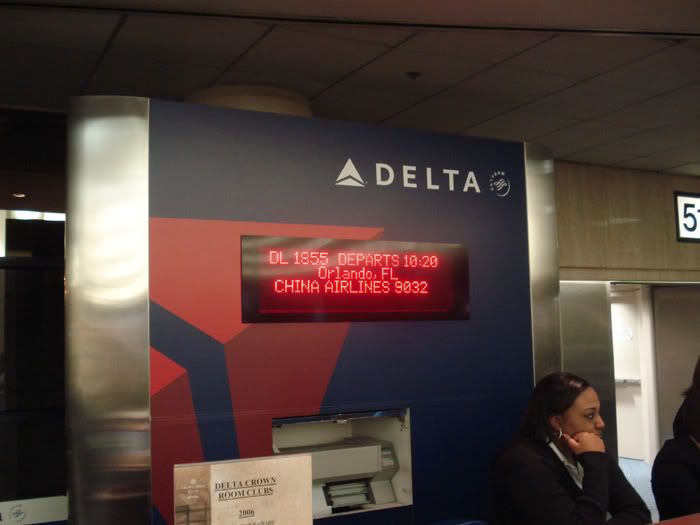 The flight to Orlando was at 10:30pm or so and I had an aisle seat with some annoying old couple next to me. They were annoying because they wouldn't stop yammering on their cellphone prior to take-off.
The in flight movie was Evan Almighty. I remember when planes showed movies that weren't on DVD already.
DAY 1 -- Sunday, October 21, 2007
Orlando, Florida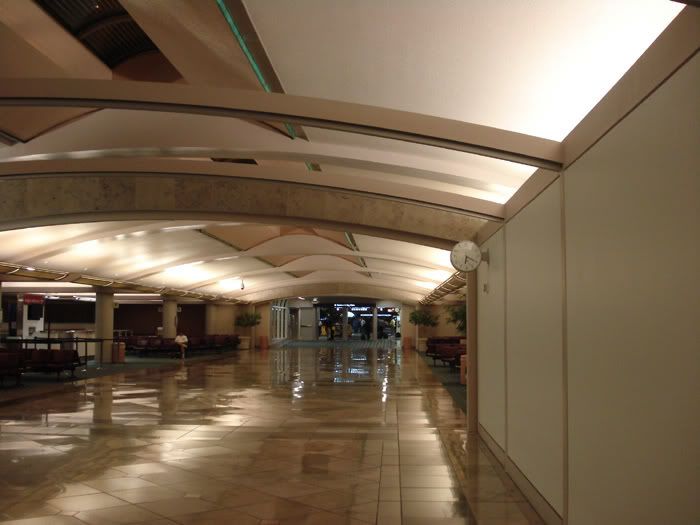 It's certainly a much nicer airport than LAX!
Here, some familiar faces board the monorail portion of the airport.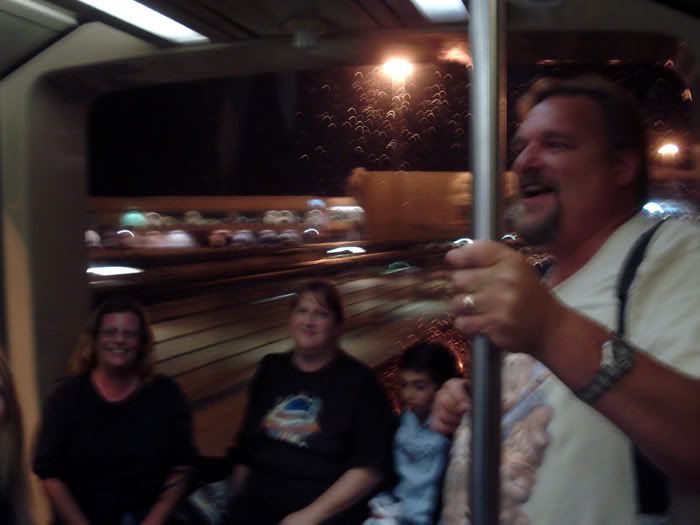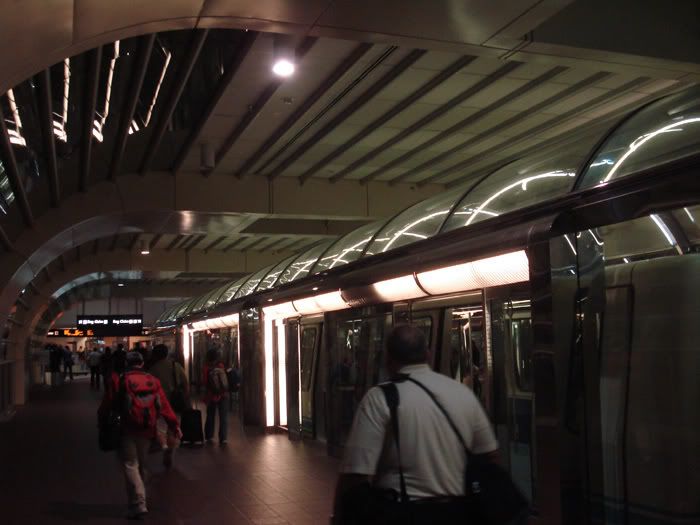 It was about 6am local Florida time and all of us were exhausted. But the Disney Magical Express people weren't. They were wide awake and doing their best to wake or cheer us up.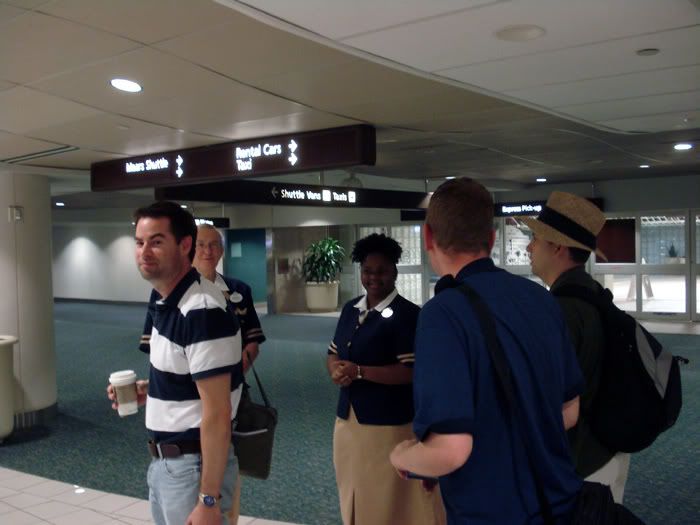 Here's our bus. Fancy!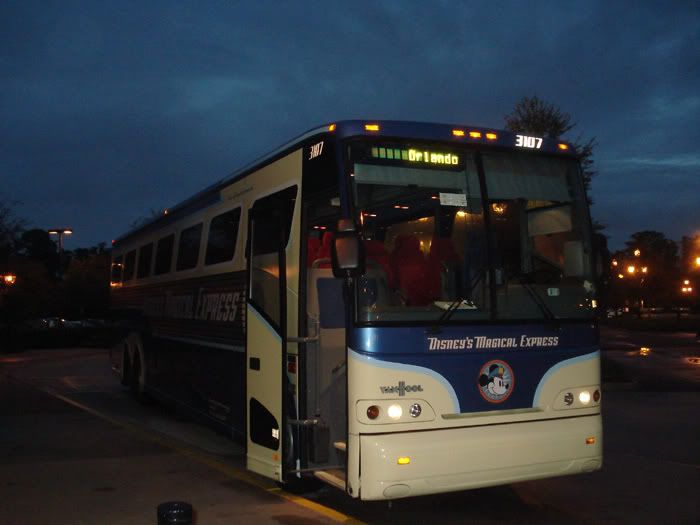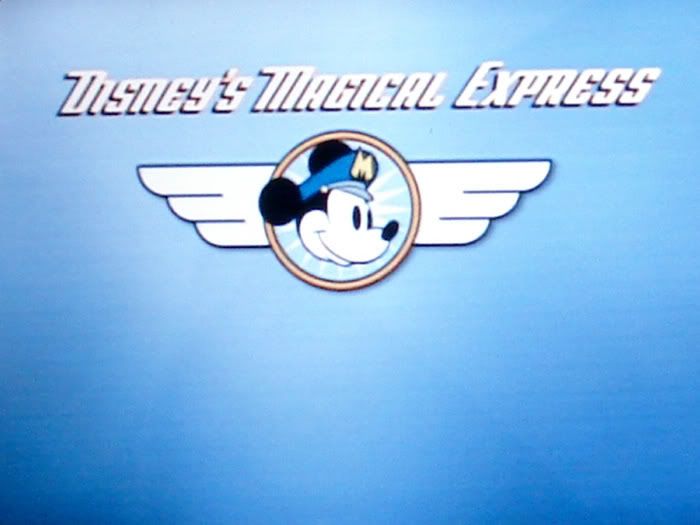 Monorail Man, Savik, and Dustysage on our "DME" to WDW. The onboard video was rather silly showing the Disney characters on their own WDW vacation, just to show us the ropes.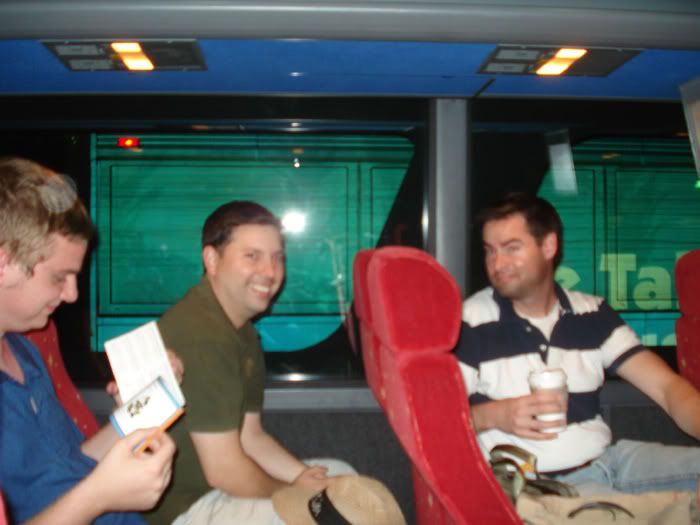 At last we arrived at DISNEY'S PORT ORLEANS RESORT: FRENCH QUARTERS!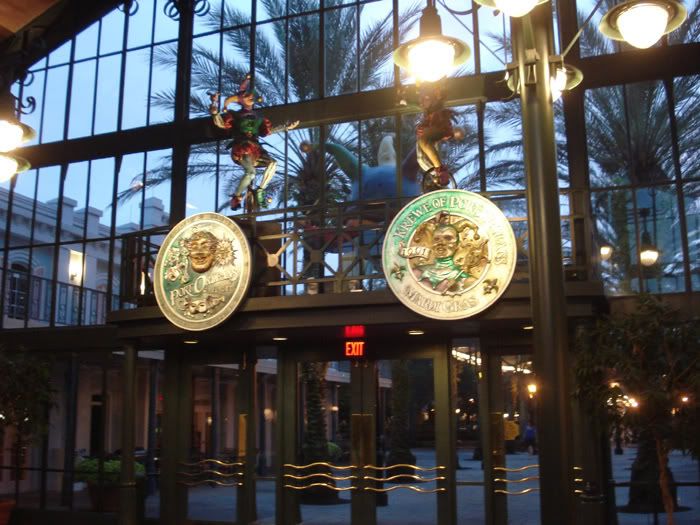 The walkway to the pool is lined with gators.
Though we checked in, our rooms wouldn't be ready until 3pm at the latest so we were pretty much out of options. I decided to get some breakfast at the resort's food court.
A lady came around to hand everyone some coins. They had no monetary value nor were they filled with chocolate. My trip begins with disappointment.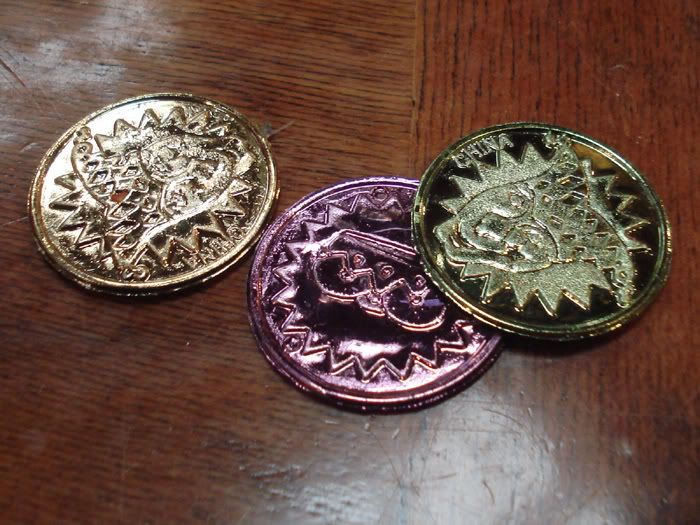 The food court area is filled with all sorts of decorations that remind you of Mardi Gras, New Orleans, and other random things.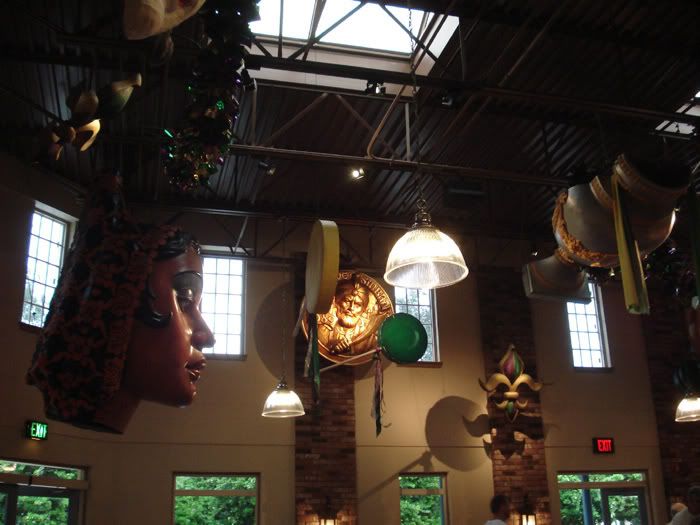 Two penguins are among the more random of items.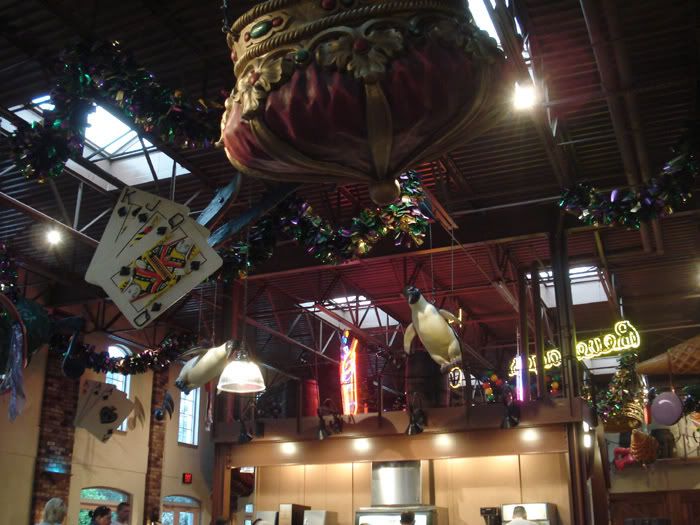 Here's the main mascot for the French Quarters: a scary jester.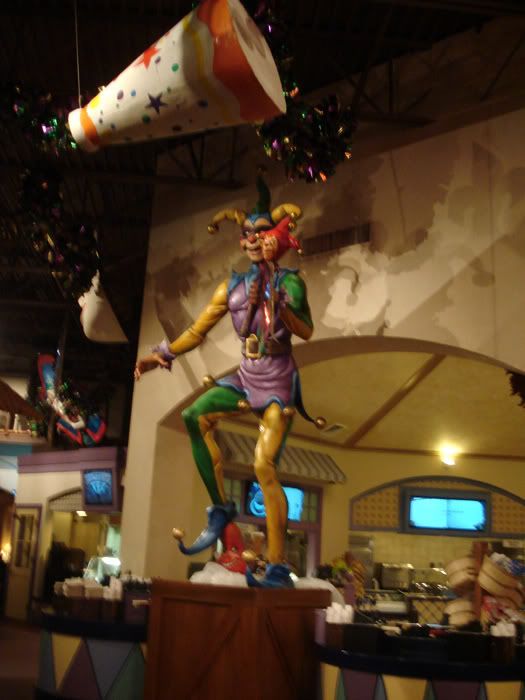 Here's my food. The bounty platter that ran about $8 and change. I also bought the refillable mug for $13, good for your entire stay at the resort.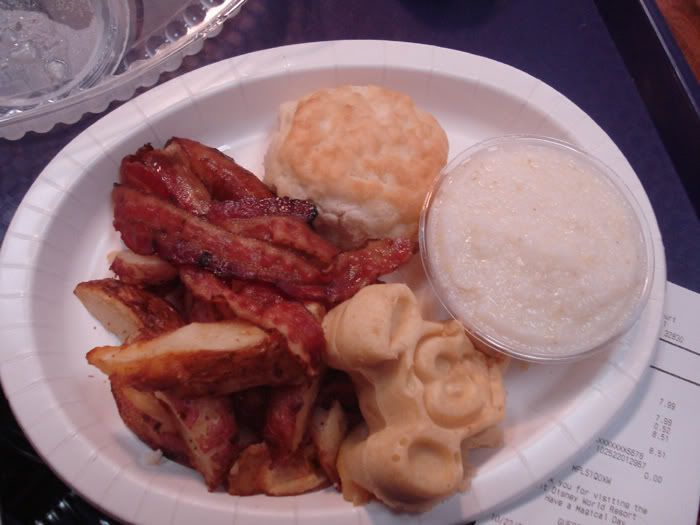 Looks like we have a bit of a pest problem....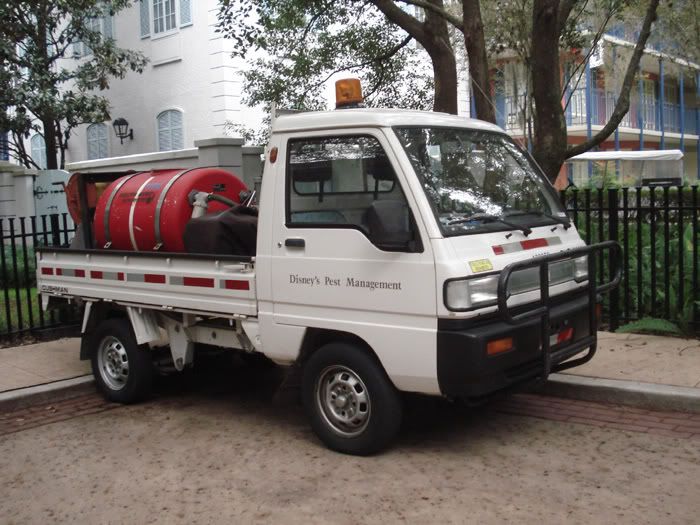 After food, it was time to hit up the Magic Kingdom of Walt Disney World!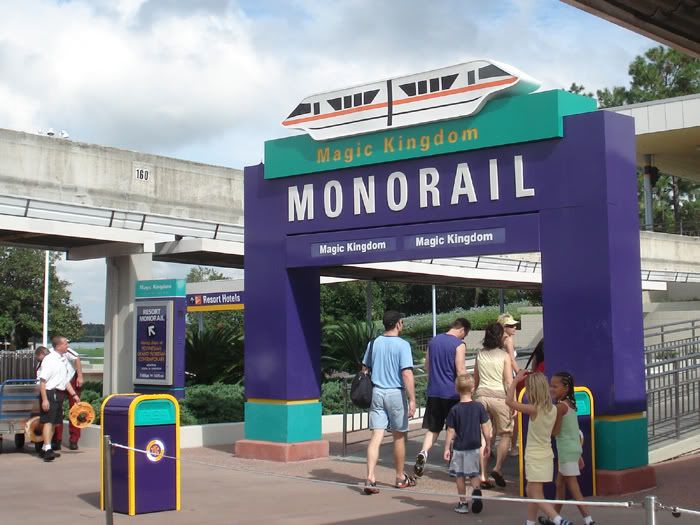 Unlike Disneyland, the monorail service at WDW is really tailored for transportation.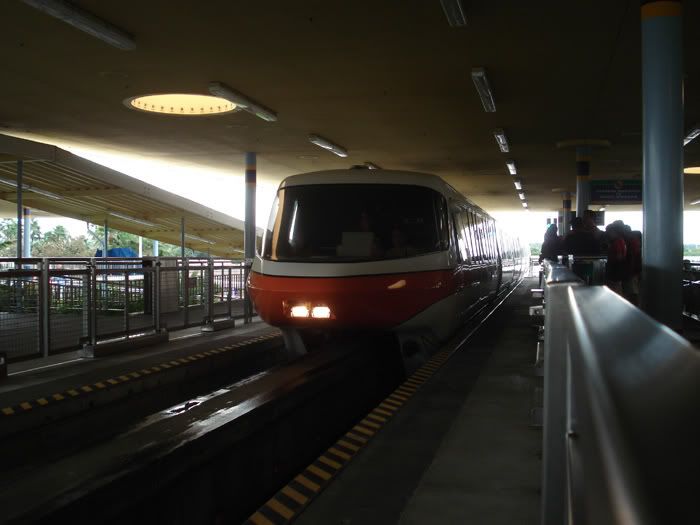 The Magic Kingdom train station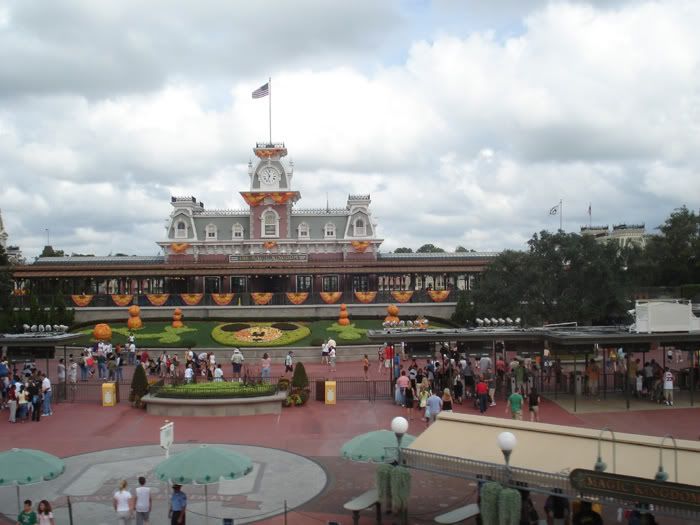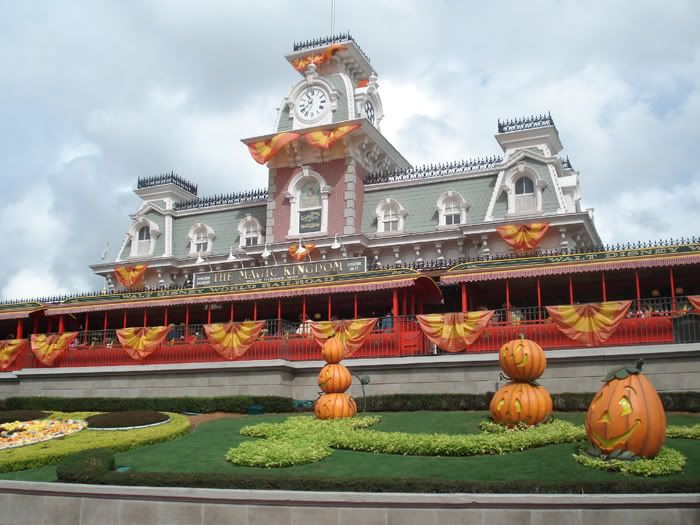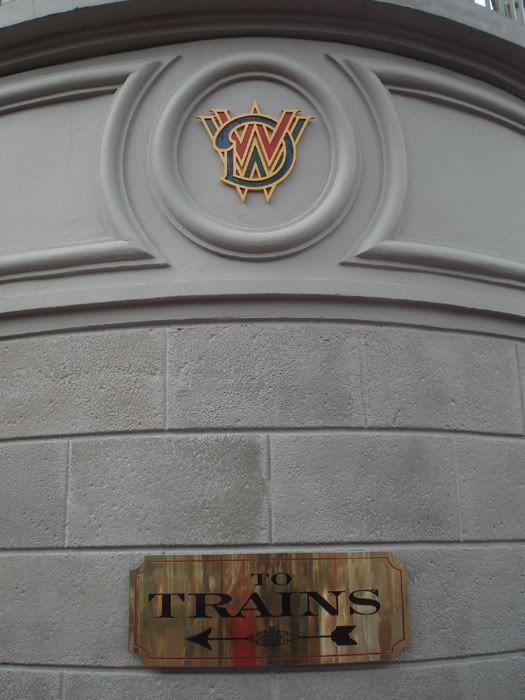 More day 1 to come! (i have to go through a thousand more images!)