It appears I did see a test the other night, so I've seen the Lights of Winter - but they don't start until Friday. I took some photos, they will go up after I'm back this weekend to see the lights.
Here are a few I took today: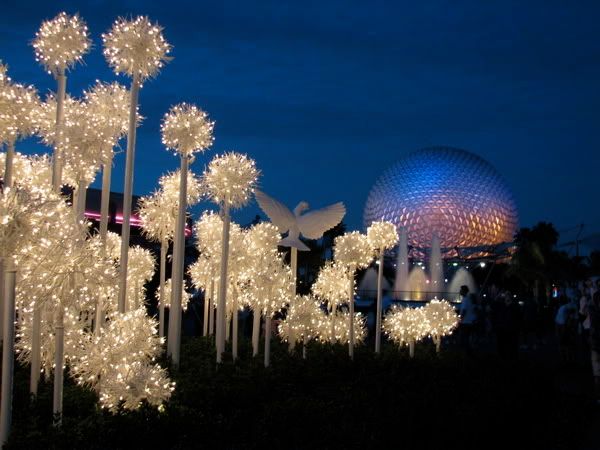 This is the top of the main tree, I was trying to get the angel to look like it was reaching to the moon. It looks kind of surreal, I could never get it as clear as I'd like.
:
I'll have photos up by Saturday I think, and hopefully tomorrow morning on the second set of Christmas light pics.