A handful of photos from today - I was meeting my parents, and didn't even expect to take too many pics. I will actually have a photo update tomorrow, I'm too tired to do that now.
The castle stage was really pretty (due to the tapings):
My parents were staying at the Contemporary, so we went out to the 4th floor (actually, the 5th after climbing the stairs for a better view) and took some pictures.
And from their balcony: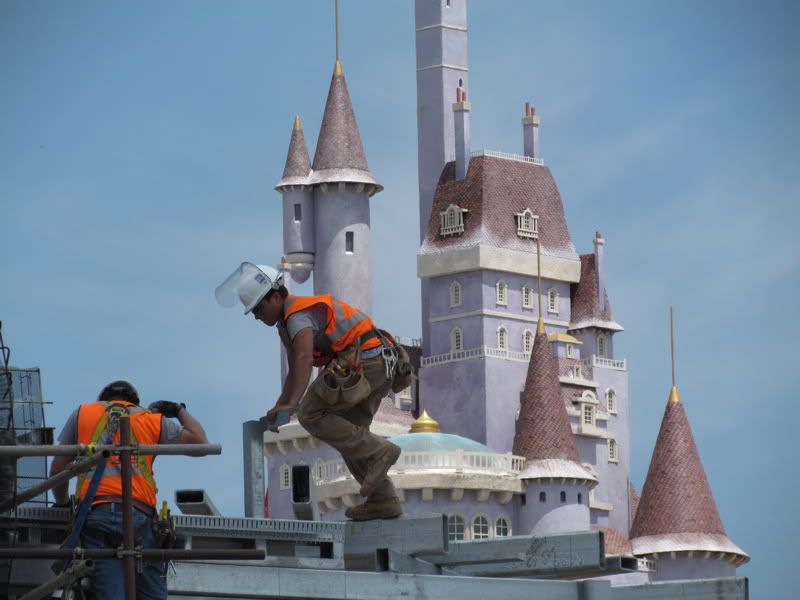 I'm not sure those are my best, but I'll have more up tomorrow (I have quite a few to go through). I also was on a problematic monorail today - we started making sudden stops, it sounded almost like the brakes were grinding. We made many stops, then some backwards motion - until we eventually glided backwards into the Grand Floridian (where we'd already had stopped). The monorail circuit from the Contemporary - back to the Contemporary - took about 40 minutes. And not once did the monorail driver say anything to us. I wasn't too happy about that (the lack of information). But otherwise, the day was great - we saw a very happy, playful otter in Bay Lake.