Hi everyone, I need to stop being lazy and do my trip reports
. I'm not going to go step by step on what i did and saw, but really just show some pics I took, and so forth. Well here goes.
I stayed with a very good friend who lives about 30 min away from the parks. I am very thankful for being able to stay with her as she's a wonderful person and it helps me save $40/night on hotel
Saturday 12/8
I usually start my trips off with breakfast at the Boardwalk. I
love
this resort. A few pics: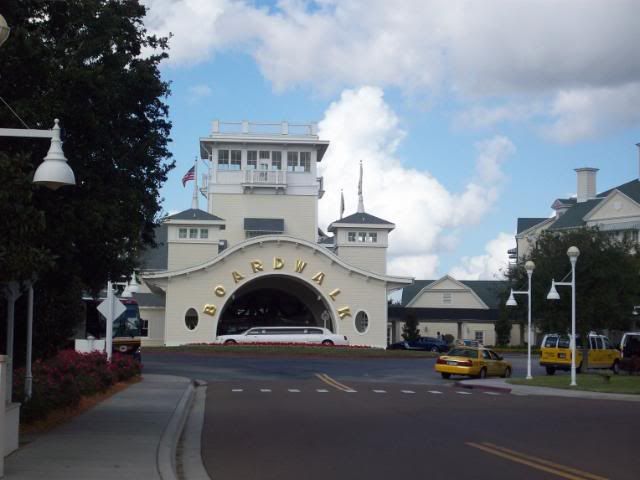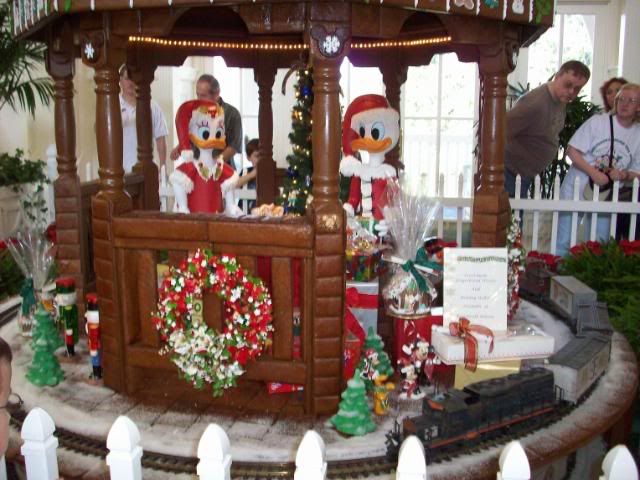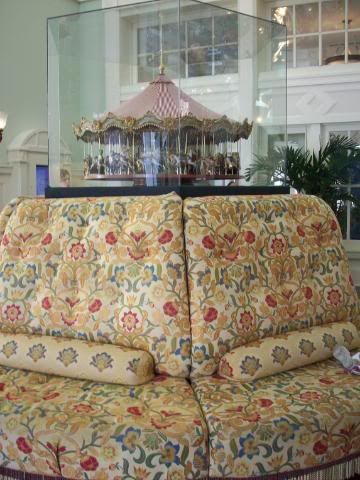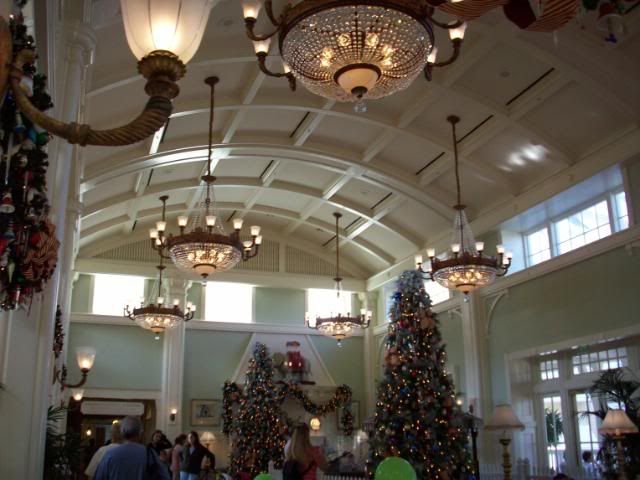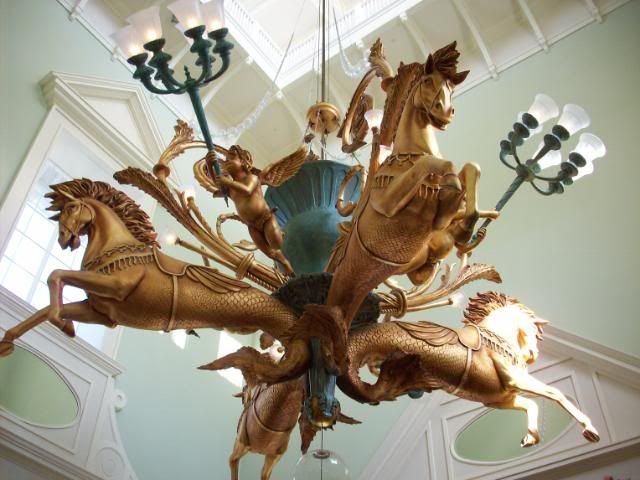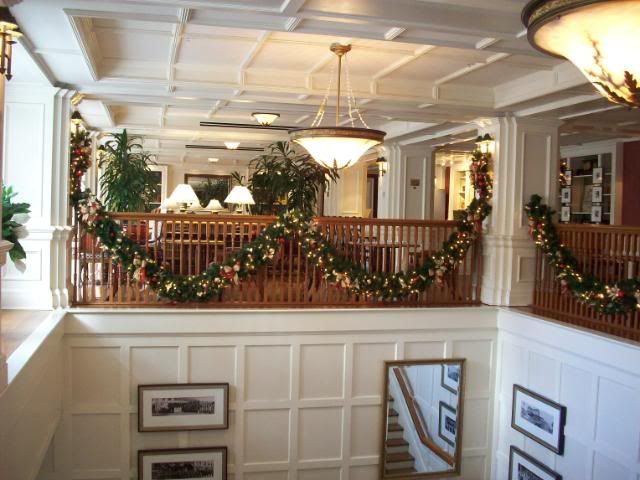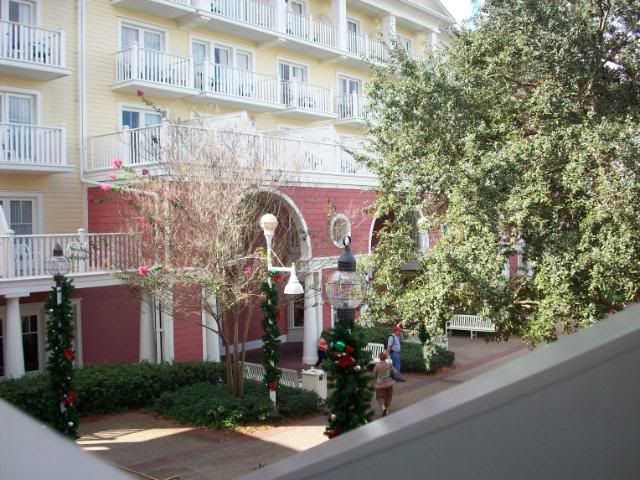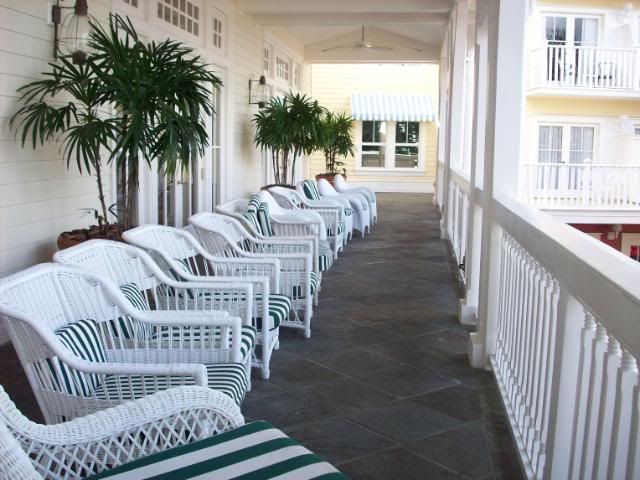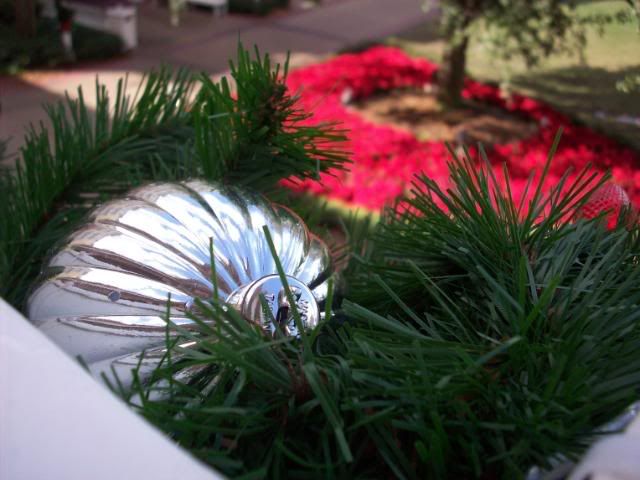 A little birdie wanted to say hello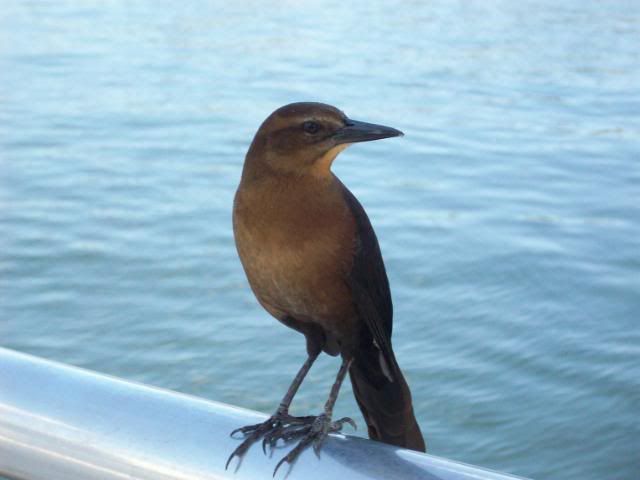 Next stop, Epcot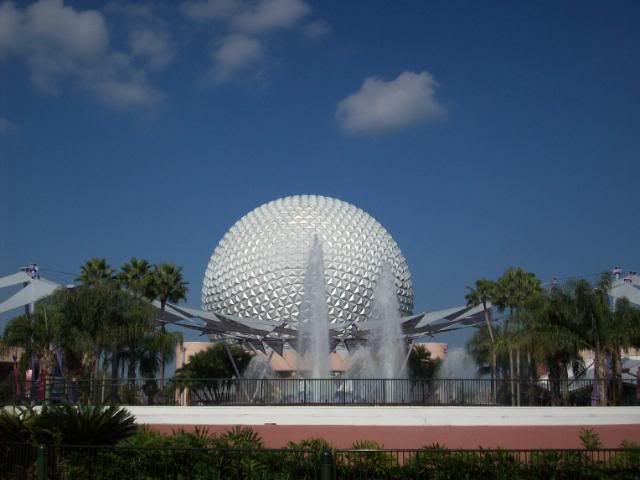 Yay! Club cool!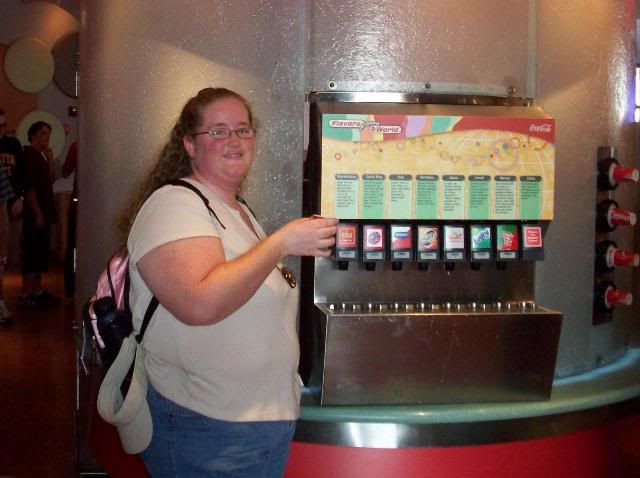 The rosemary plants and other plants inside Living With the Land were all decorated for the holidays!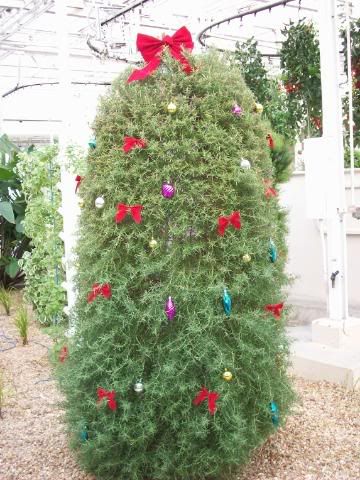 Jellys!? Whoa!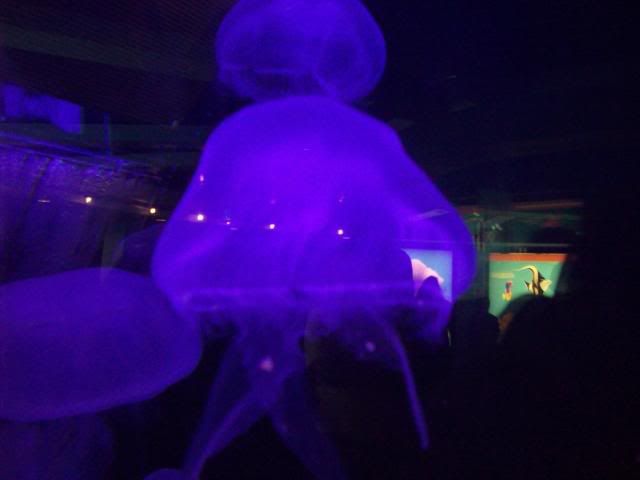 Mr. Ray!!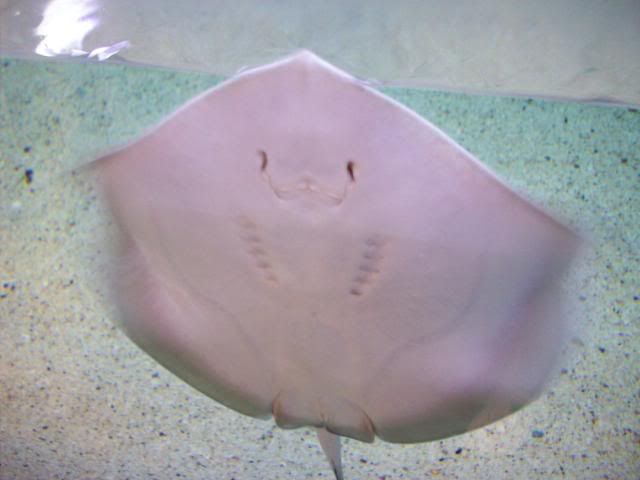 A queue "For a Construction Wall" - as said by a cast member working the area...shortly after, half the line dropped out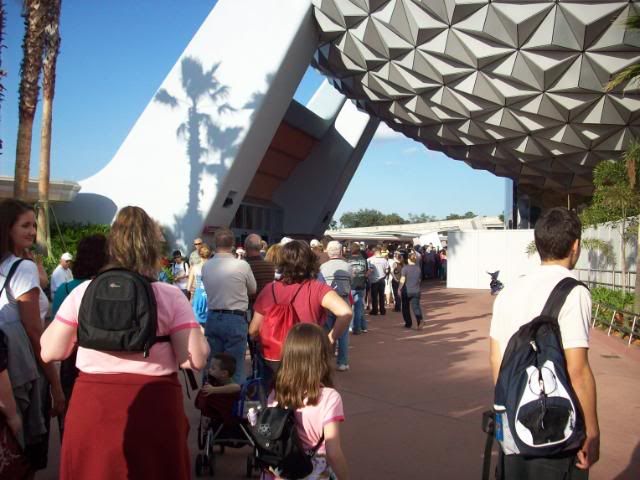 ...then 10 minutes later, we were on our way in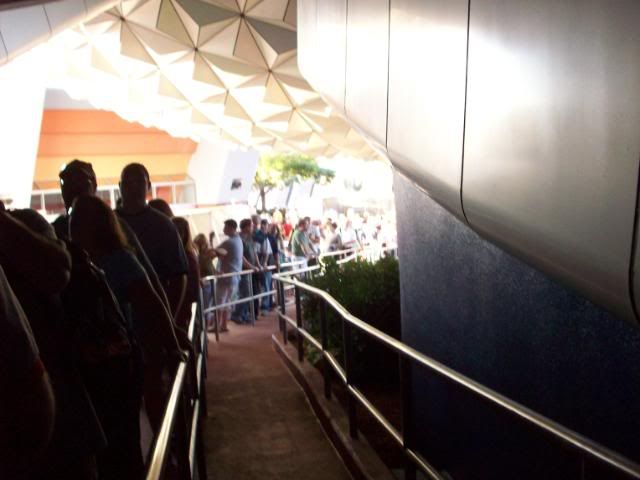 Onto the monorail to the Magic Kingdom via the TTC.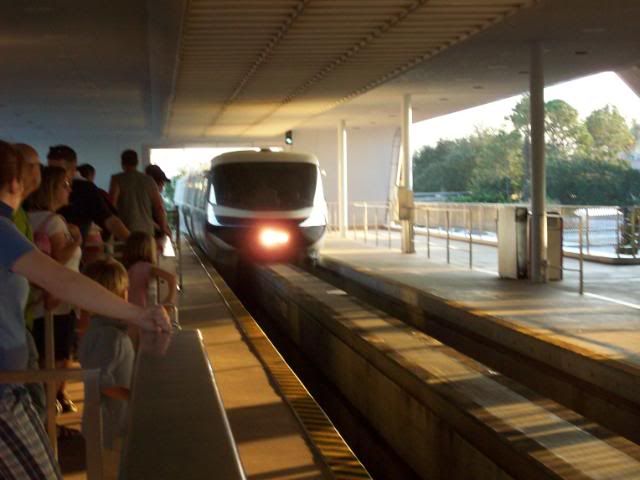 Natural Central Florida brush. At some point along the ride, I did see deer
and
wild turkeys!!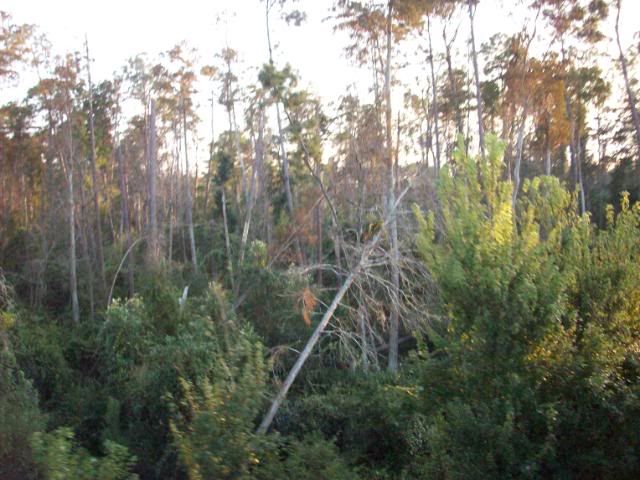 Arrival at the MK.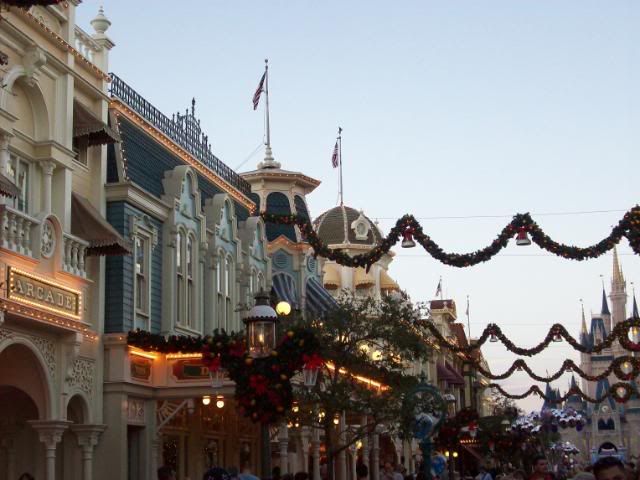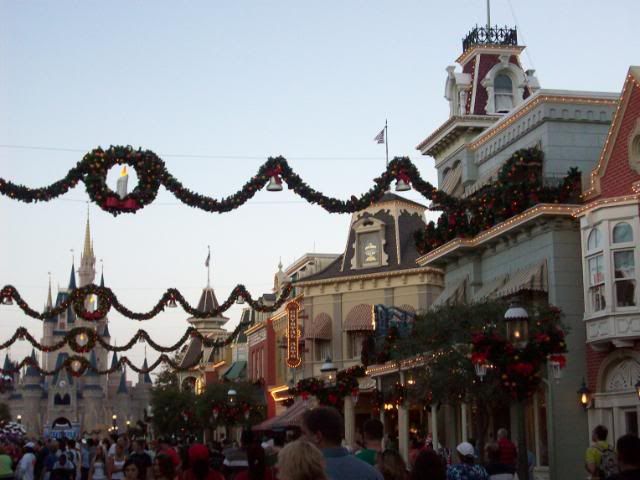 Pretty balloons!
New and improved(?) Main Street Cinema aka The Art of Disney. At least they're showing cartoons again!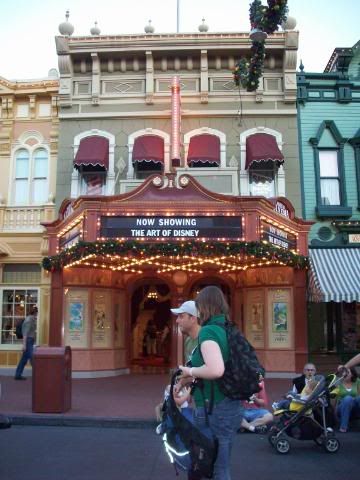 I honestly didn't mean to capture this guy's backside...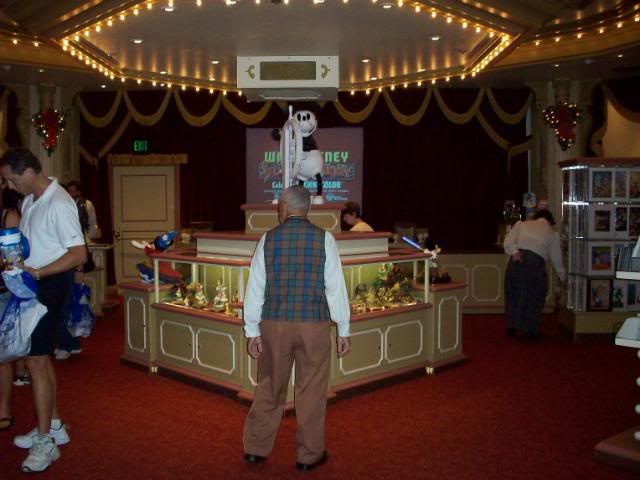 oooh Streetmosphere! These guys were good. The kids were all dancing (jumping up and down) heh. It was cute. I like the decorations on the tuba.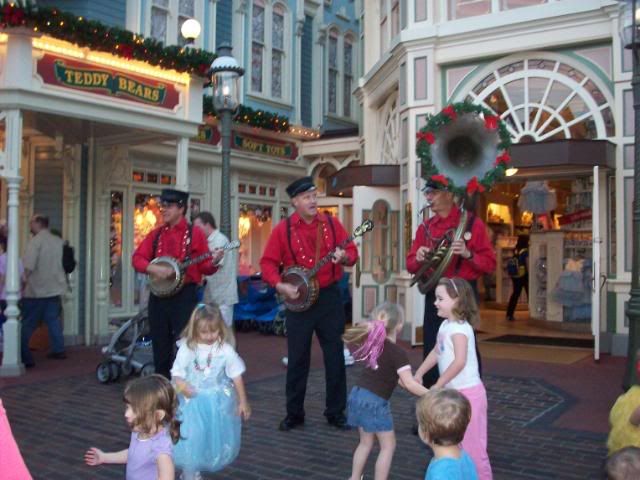 Twilight castle shot.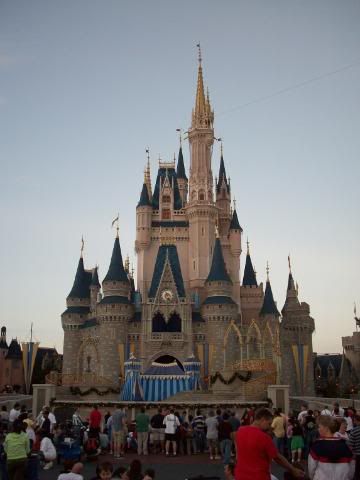 Dream Along With Mickey show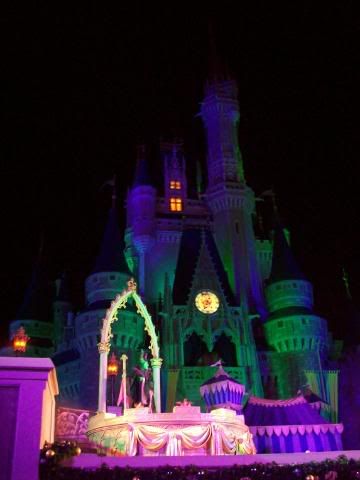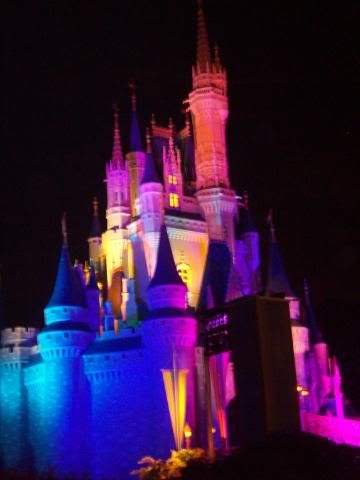 Outside the Frontierland Depot, looking down into Splash outdoor queue area.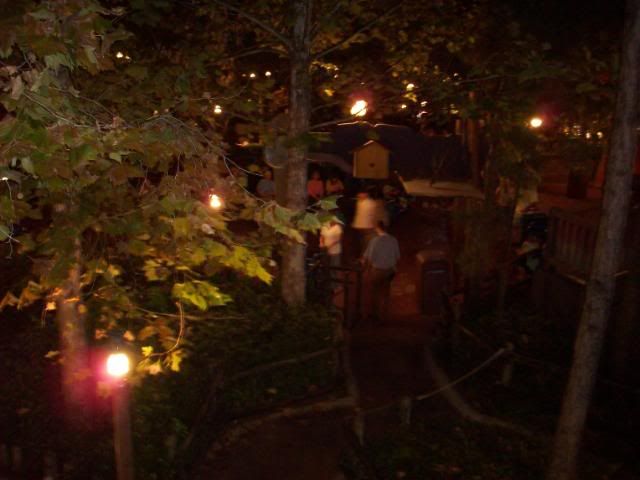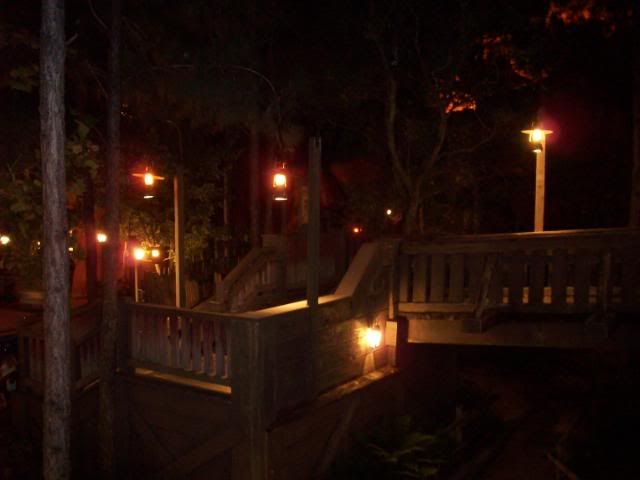 The train pulling in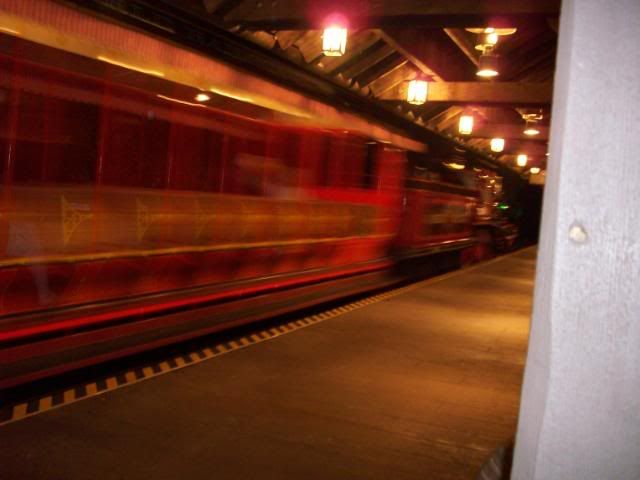 Sunday, December 9
Started out the morning at AK to meet up with Summer.
Animal Kingdom's Tree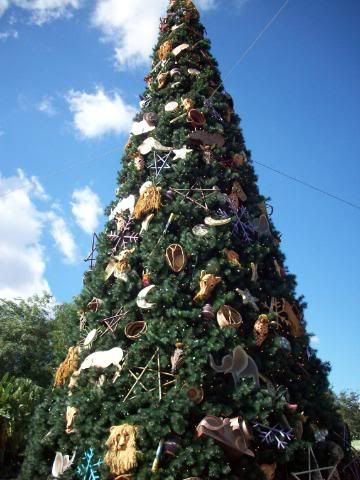 Yay! Summer and I! Was great to see you again, Summer!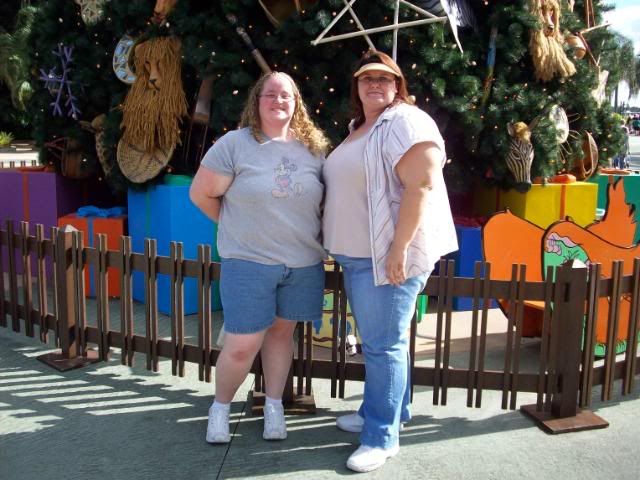 Summer and I left AK shortly after this, and went over to MK.
These guys were good!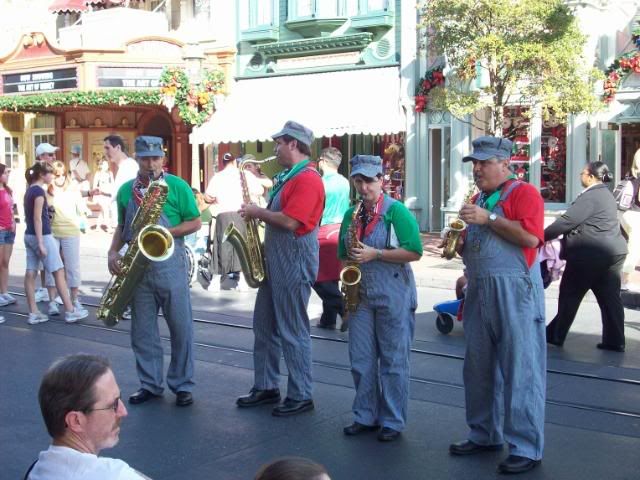 Some pretty flowers I saw along the way.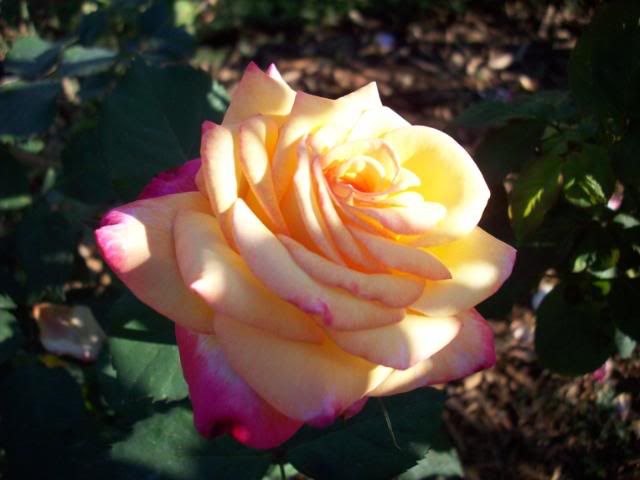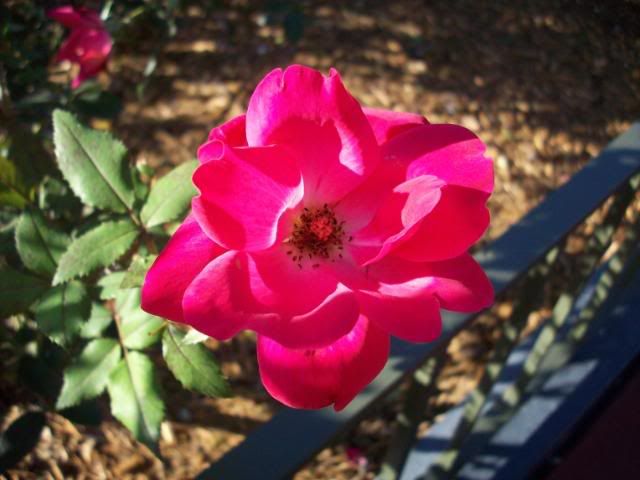 Took these while waiting for Kevin's tour (which was awesome!!)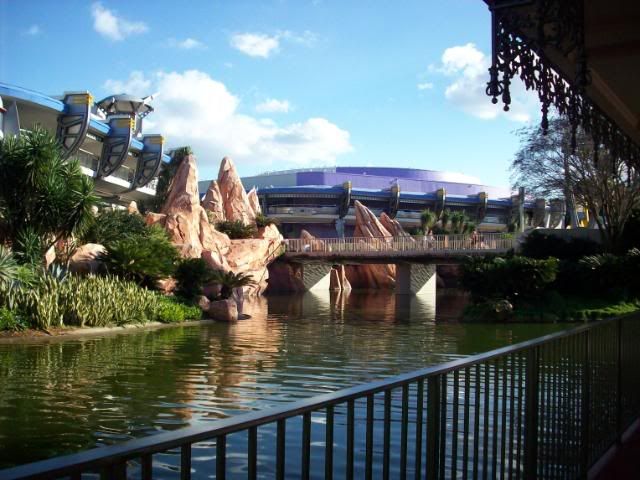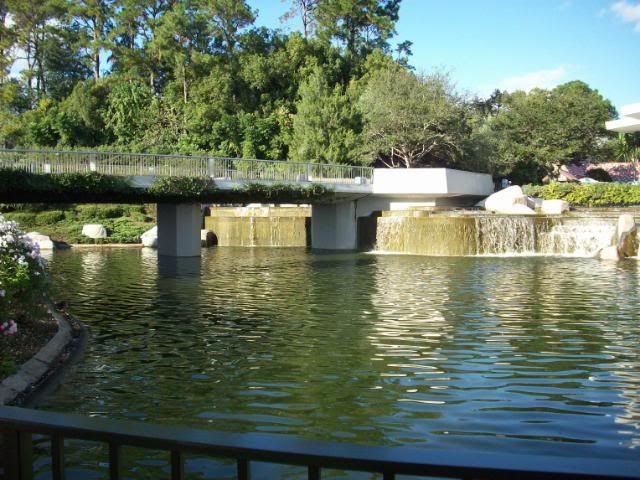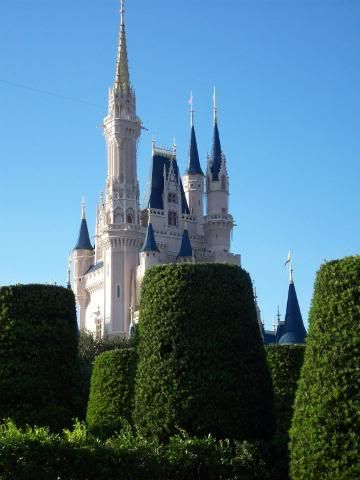 Some point after this, Summer and I parted ways, as she had to head home.
These next few pictures I took after playing with some different modes and exposure settings on my camera.
They're of the carousel over by the sword in the stone area.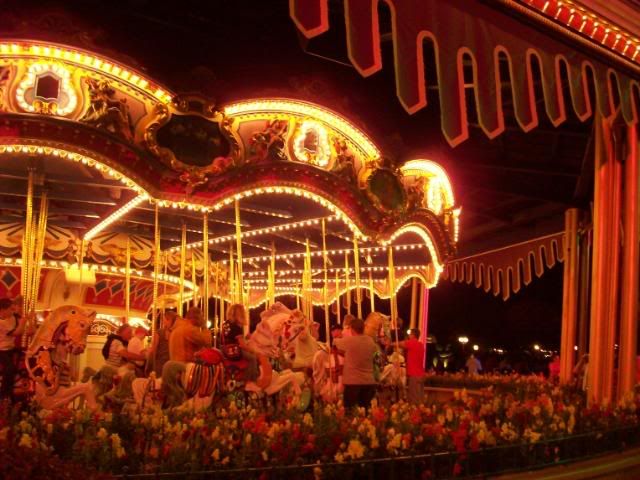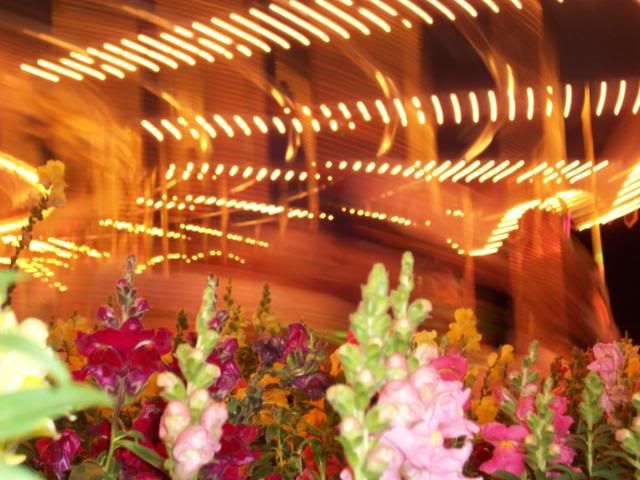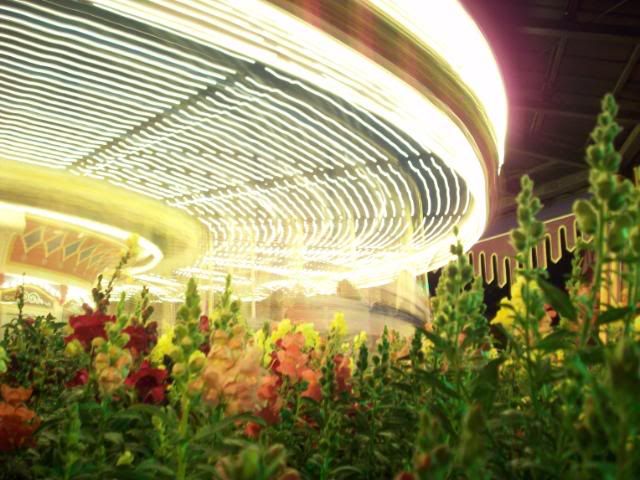 Some Xmas Party Main Street shots with the nighttime modes on my camera.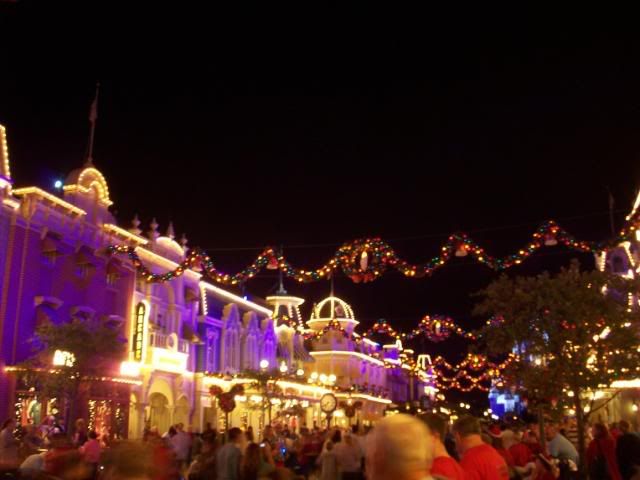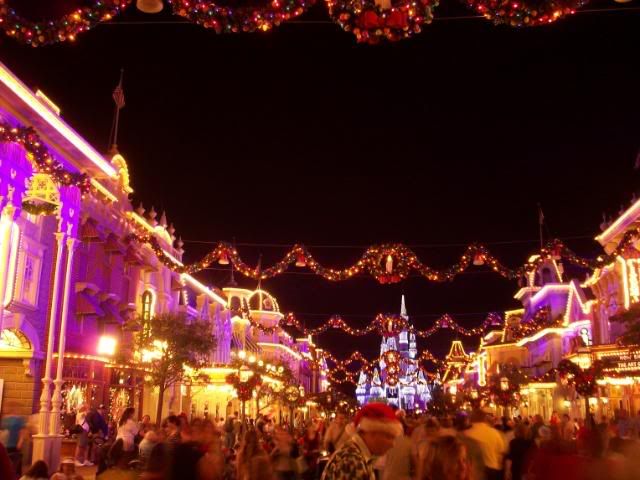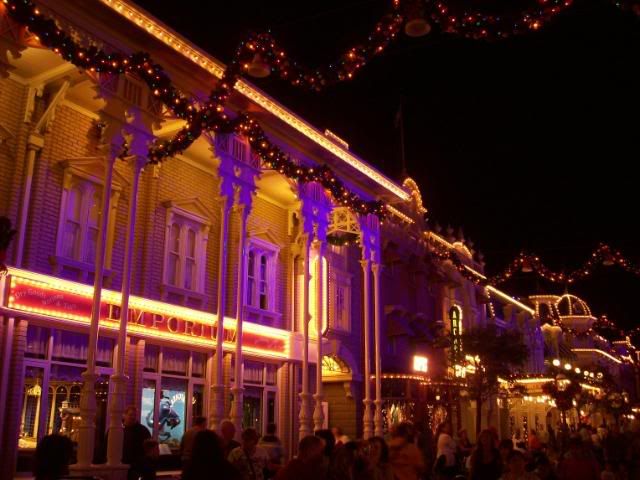 (meh a little blurry)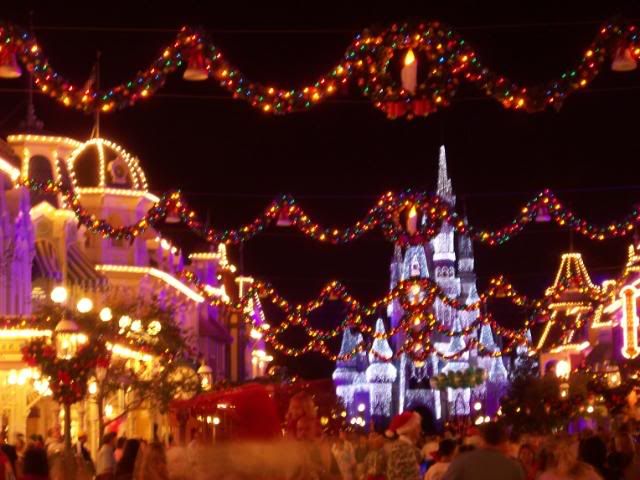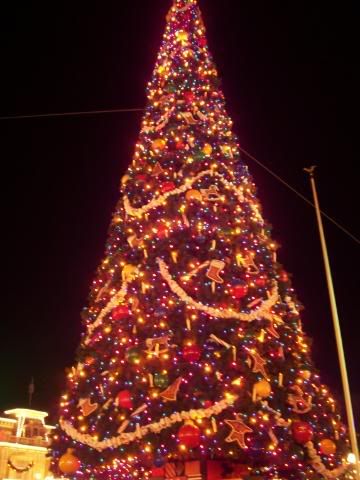 Panoramic from the top level of the Main Street train station looking out towards the castle.

I managed to stay a good hour into the christmas party just taking the above pictures...no one questioned me or told me to leave. I made my way over to Epcot to catch Illuminations.
Most favorite shot of SE ever. Was shortly after this pic, I saw they were doing a SE preview. this was my 2nd time riding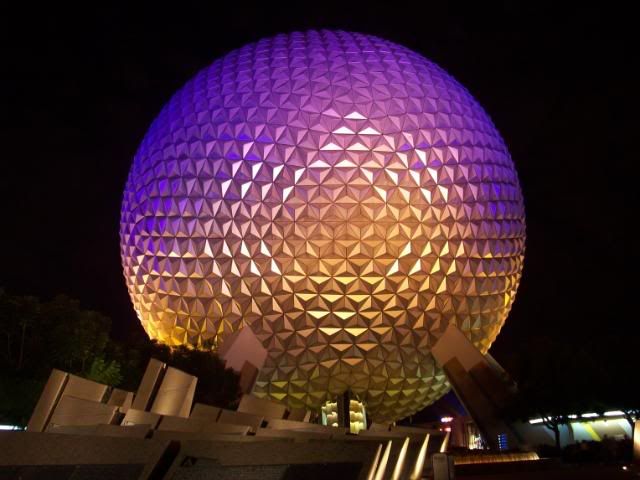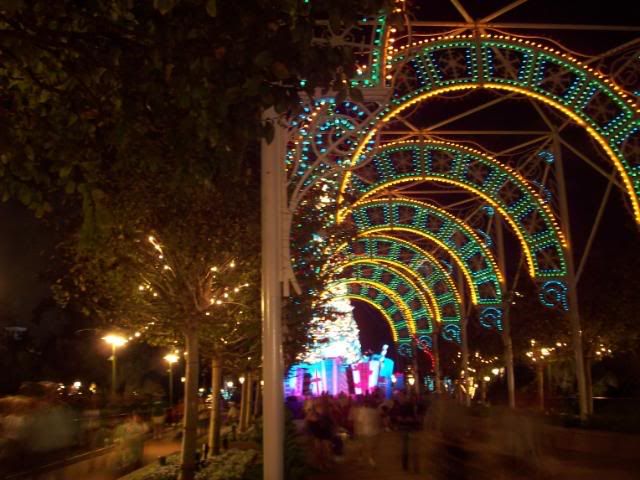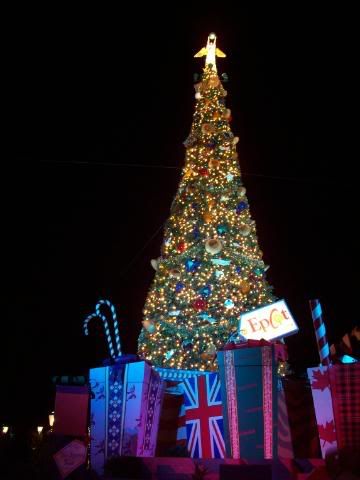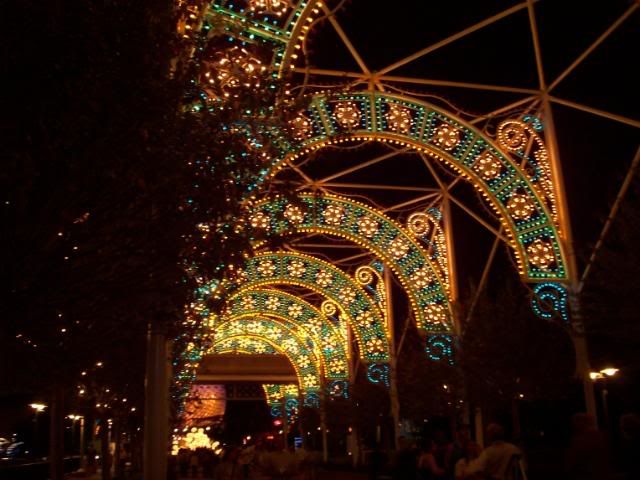 End of day two.
Monday, December 11
Started out the morning (well almost noon when i got there) at Epcot.
International Gateway area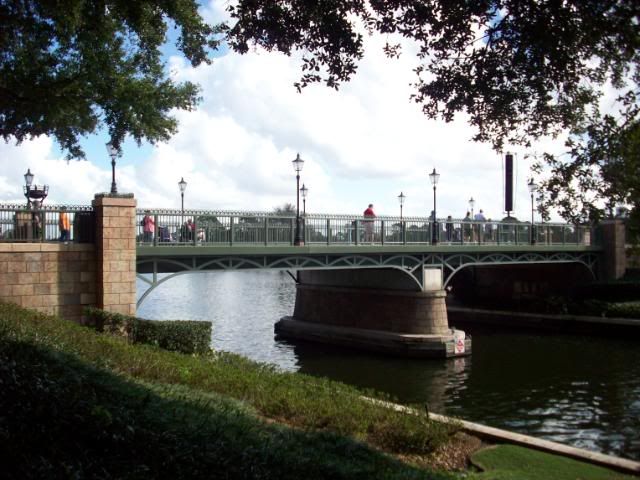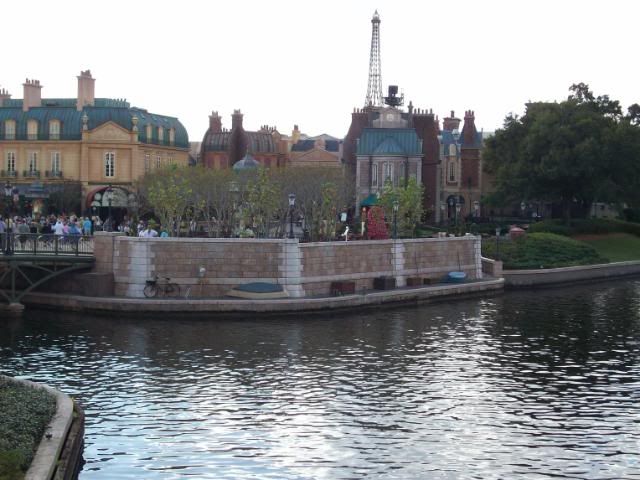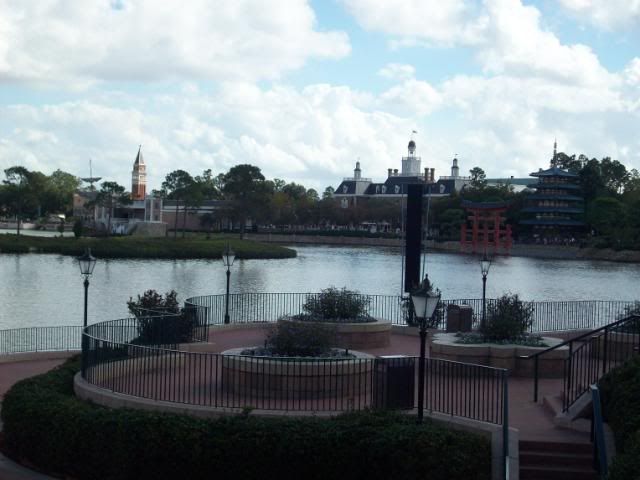 These guys were out front of the France pavilion...heh was pretty entertaining...
The sun was right in my face for some of these shots...rawr.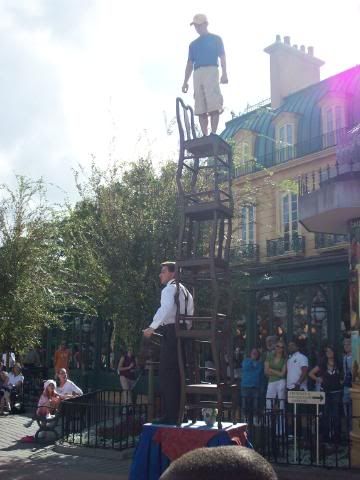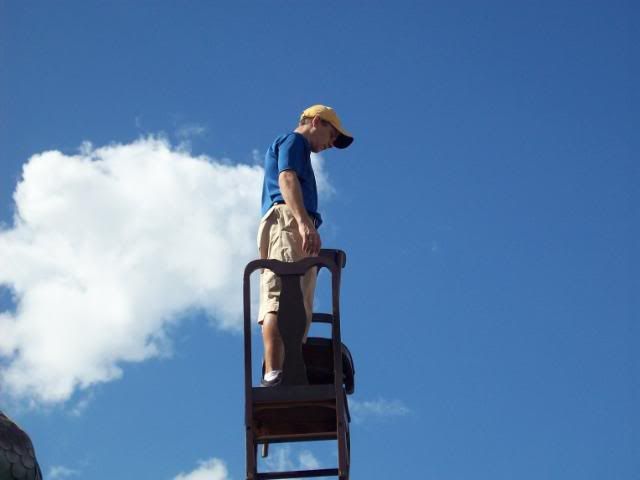 heh, he is looking in the bald guy's 'reflection' of his bald head and combing his hair
...hehe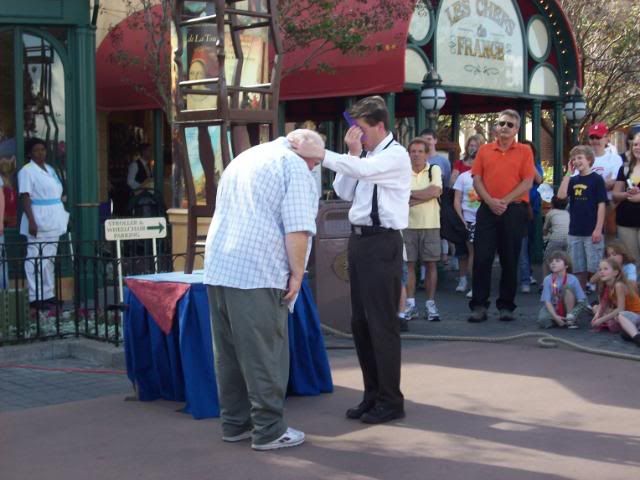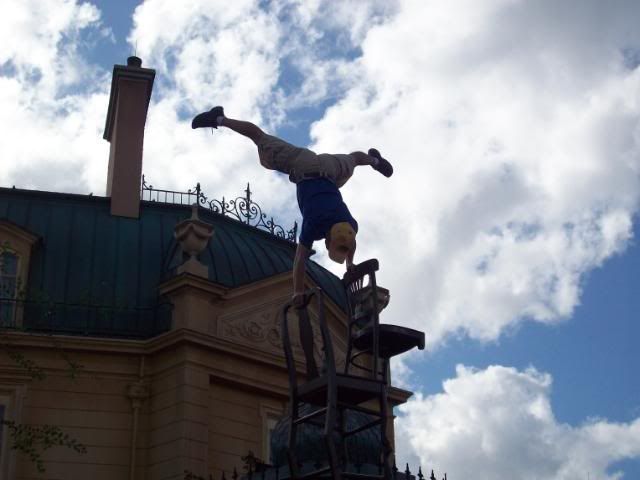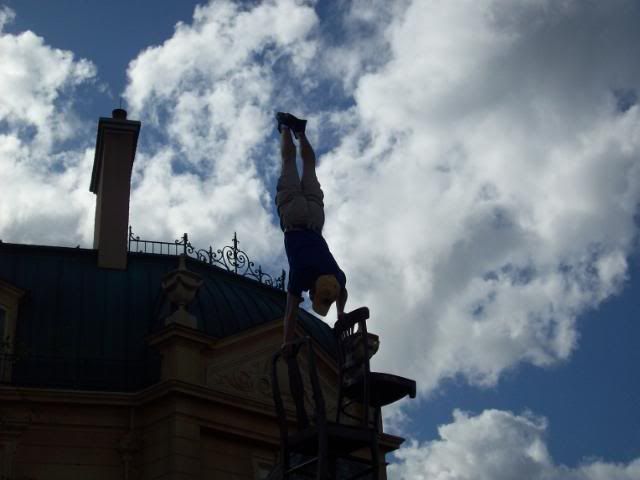 heh i thought this gargoyle was cool lookin'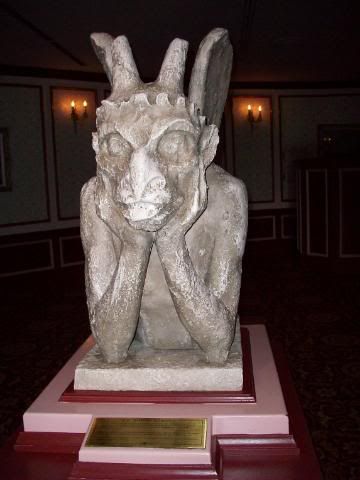 Morocco
Japan's tai-ko type drummers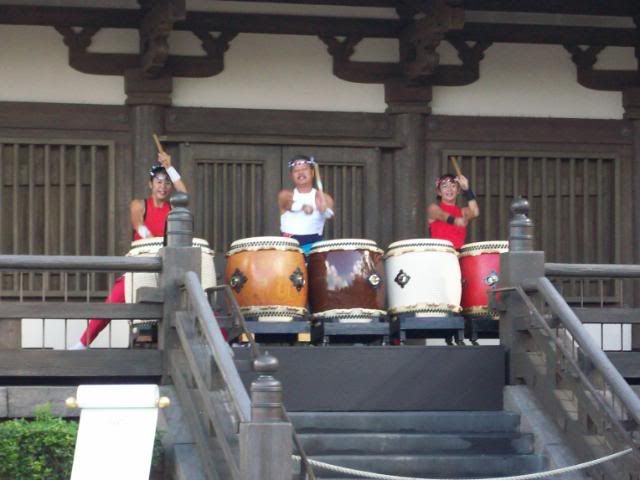 Caution...FLASHBACK!! They're baaaack!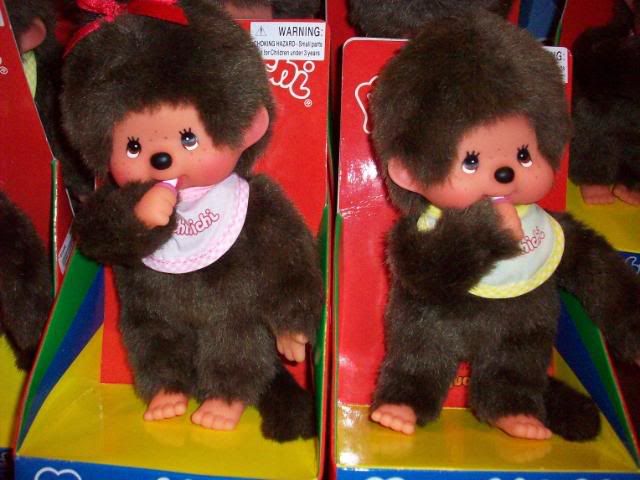 heh this guy is random...on the way out of the store in Japan.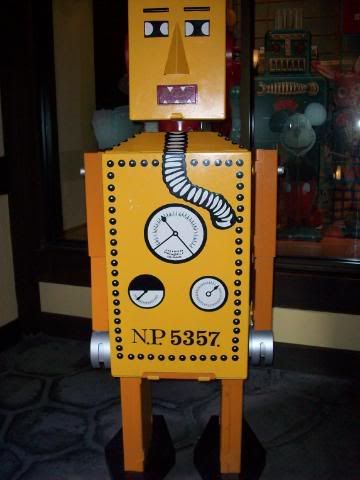 Gingerbread house inside the Liberty Inn restaurant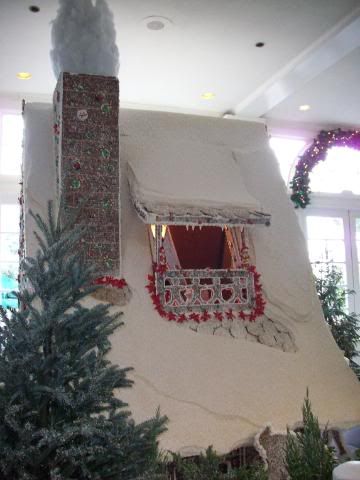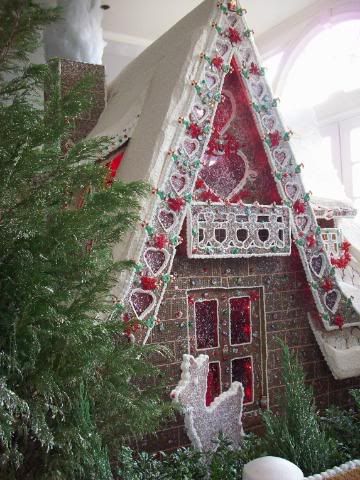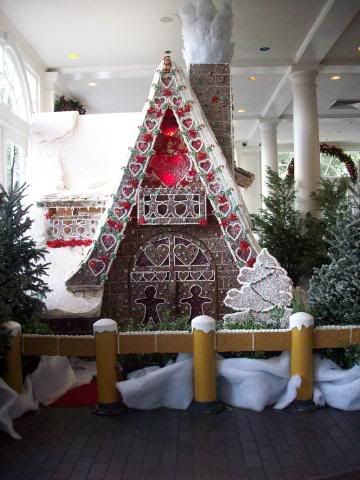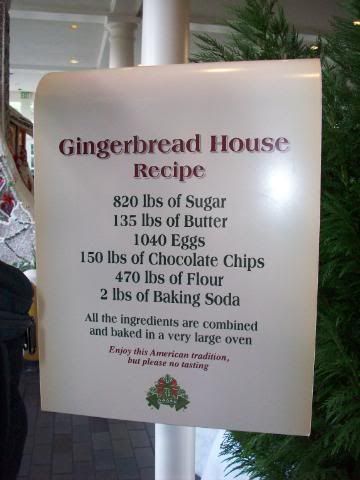 In case you were wondering...
These guys were out performing in front of Italy.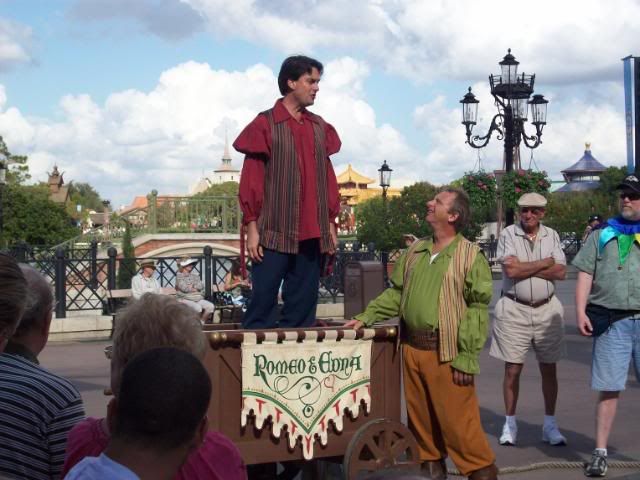 The mini train set was decorated for the holidays!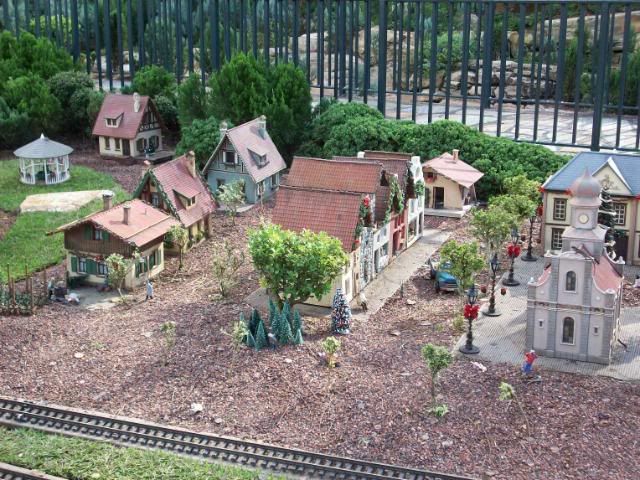 This ornament is for sale in the Germany store. Thought of Pengy, here!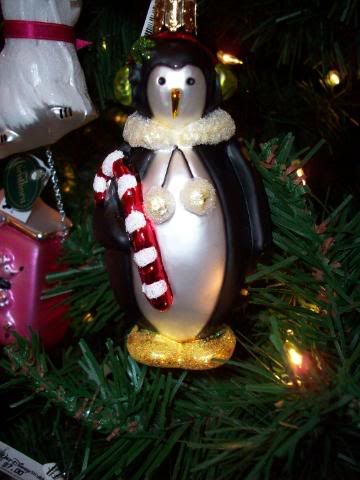 Now, I ask you. What day would be complete without a bit of Dream Team stocking?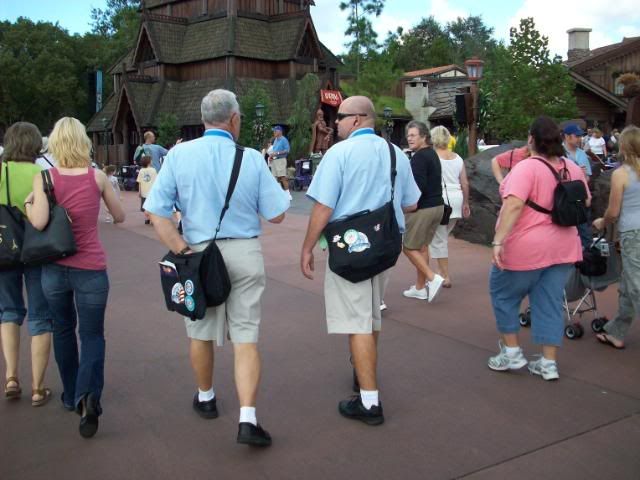 Now. I have
never
seen a duck like this one ever. Anyone know what kind of duck it is??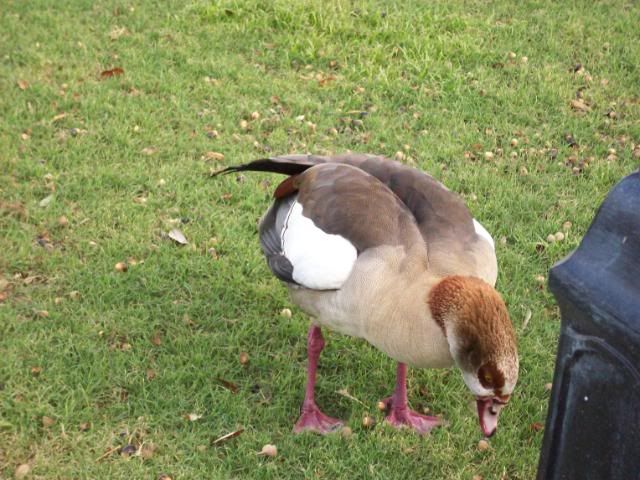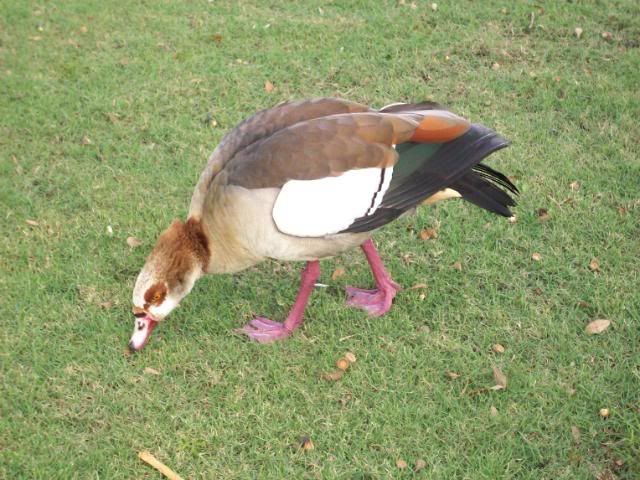 More pretty flowers and camera settings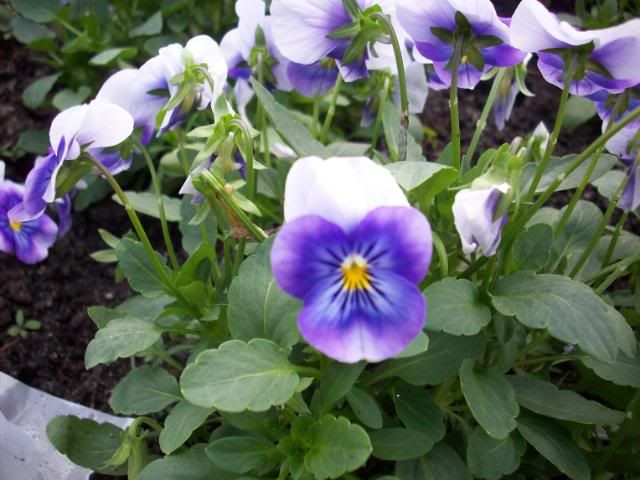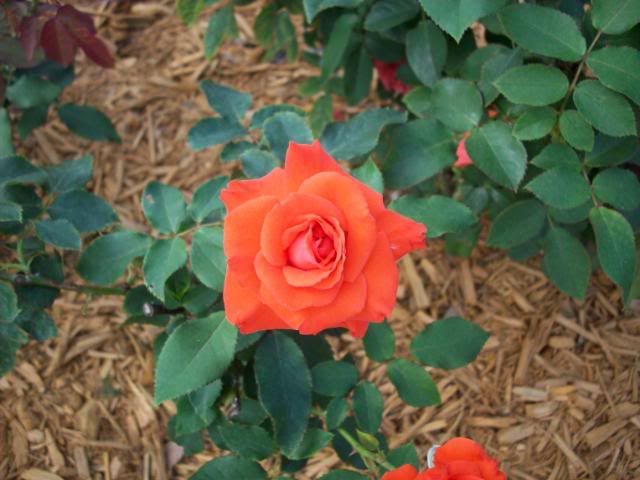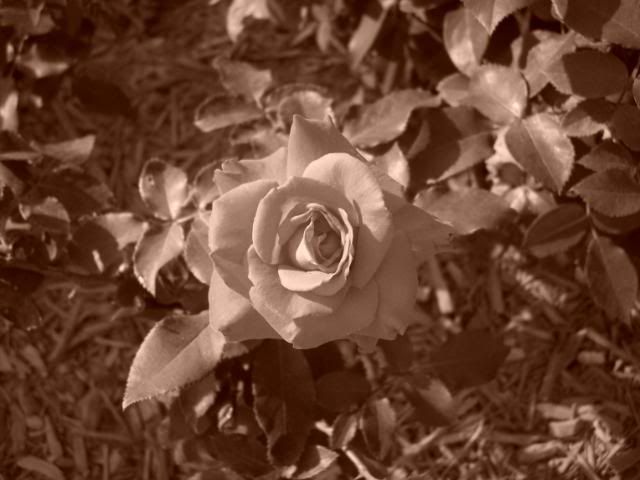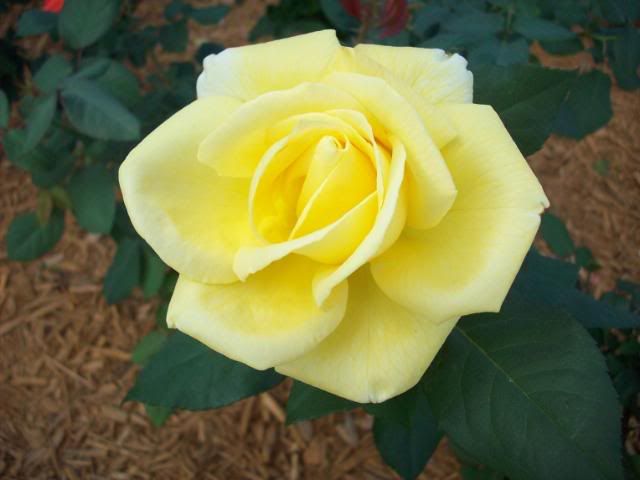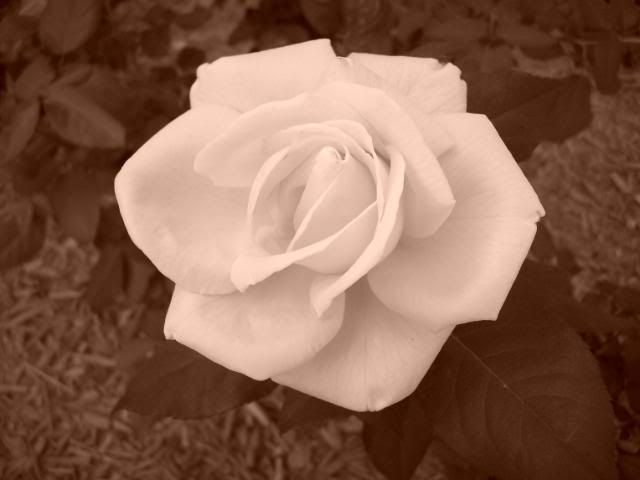 Santa Noel (Canadian Pavilion)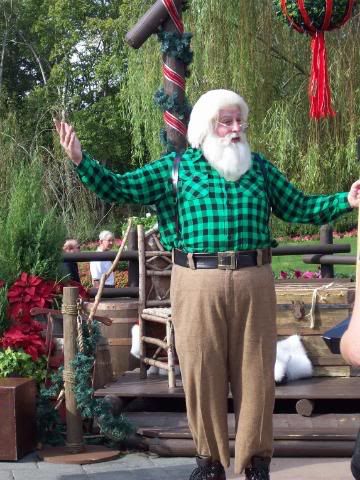 I made my way around World Showcase, and then headed over to Studios.
More to come.
So far so good, will have more later