I have photos up here:
http://www.mousesteps.com/index.php?...d=34&Itemid=65
And the Universal VIP tour photos (I do plan to actually get a Uni pass this year - when I can, and get photos around the parks and resorts, Citywalk, etc. because I keep getting asked!):
http://www.mousesteps.com/index.php?...id=6&Itemid=41
Some photos larger:
AK Villas:
I lifted my camera up and was able to get some pool area pics at CBR:
T-Rex (you can see the DD sign within the walls now):
TSM:
A few from Uni (and I do have some other pics up under non-Disney parks including The Simpsons from the outside, and Harry Potter dirt) here:
http://micechat.com/forums/showthrea...tos-89943.html
Twister:
Under arrest:
Eric from Orlando Fun Tickets was chosen for the Disaster attraction:
Me with Jim Hills book of Universal Studios secrets (he was riding DD - I joked that I'd read his whole book, though DD is only 2 minutes or so long!)
: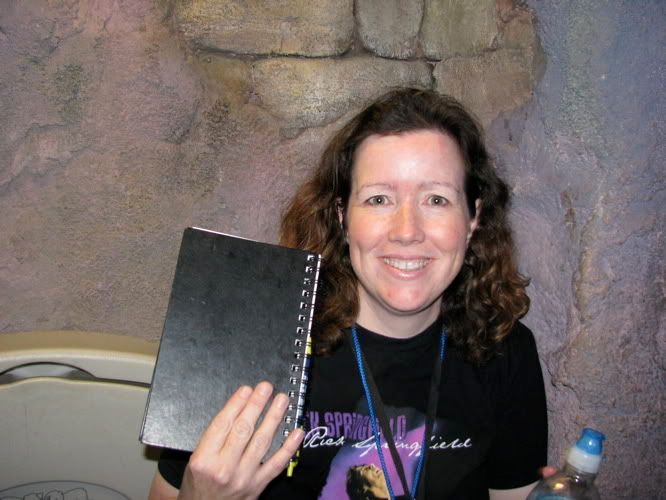 It was an awesome weekend! We did the Pirates Adventure Dinner also, I'll have those pics up later today or tomorrow. We were able to meet some of the pirate actors too!