Adam and I stayed one night at Disney's Wilderness Lodge. They gave us a great room overlooking the courtyard. It was so much fun having the ducks waddle over for us to feed them. Even a bunny came by. We really felt as if we were in the wilderness.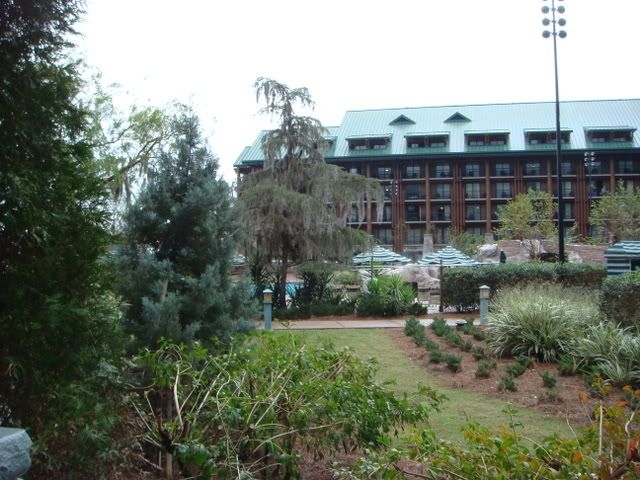 Our view.
Our room.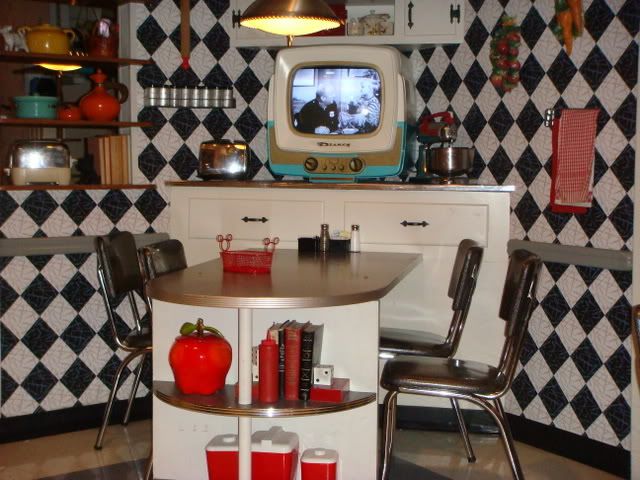 We had dinner at the 50's Prime Time Cafe at Disney's Hollywood Studios. This was my first time at this restaurant. I thought the food was great and the service was pretty good, but I didn't enjoy the gimmick of the "family" thing. Maybe it was just our server because others seemed to be having a better time.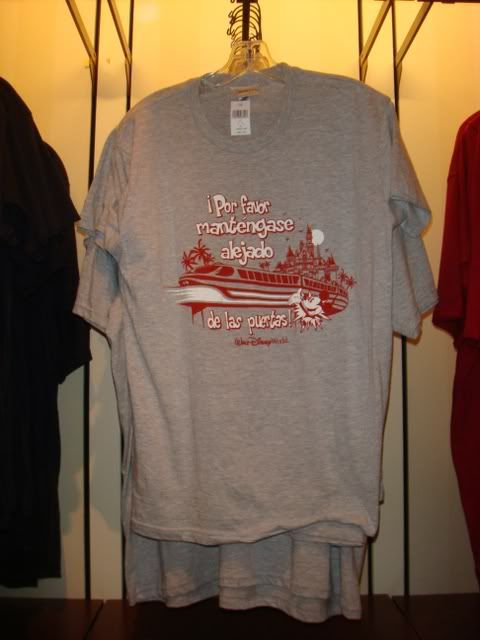 Later that evening, I stopped by the Magic Kingdom and saw these two new monorail themed t-shirts on sale. The images were pretty cool, but the cloth quality seemed very flimsy and cheap.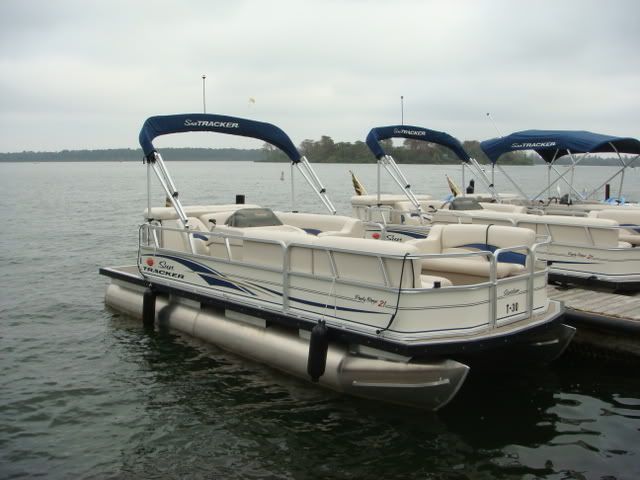 Sunday morning, we rented a boat at the Lodge marina. We had a great time sailing around Bay Lake and the Seven Seas lagoon.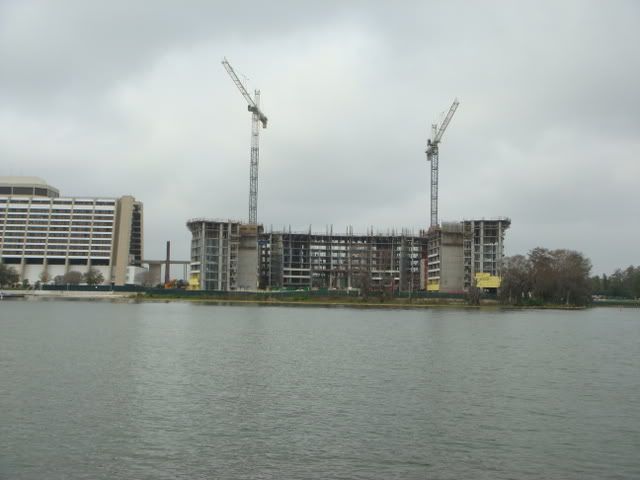 A different view of the tower rising next to the Contemporary Resort.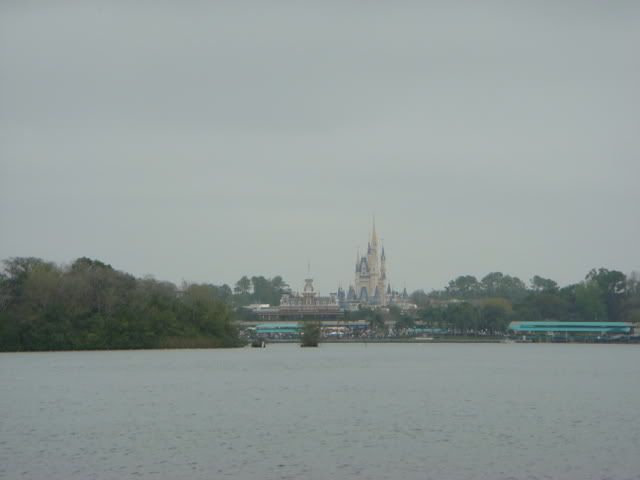 Finally, a lagoon view of the Magic Kingdom.
Thanks for viewing my pictures!