(edited - I just added more pics to 3rd page)
First, I wanted to say than you to Eric (and Orlando Fun Tickets) for the movie ticket prizes - and Rick and Lu for the magnets! I always love getting a MC magnet.
We were doing the in-park Quest (Project Micechat: Exploring the Future). The park wasn't that crowded, I was expecting it to be worse.
I was on Eric and Heathers team - we probably had a 20 minute late start (everyone else had been let loose at 1, I don't think we headed out until about 1:15 or 1:20). Eric named our team "Team Serious" - being that Eric is such a SERIOUS person, it fit quite well.
The first attraction we rode was Spaceship Earth:
Right after SSE, Eric was like "lets go get a snack".
So we went to the Sunshine Seasons for a bit. I was expecting a sprint, but we ended up strolling and stopping through most of the day!
We went to the Living Seas, rode Nemo - and then took pics with characters. We also took another break and watched the manatees for a bit! (I actually also love watching the manatees).
We went to Mission Space, where they took pity on us and gave us a fast pass for the attraction.
I hadn't ridden MS in years, and enjoyed the slow side very much. Haven't been on the fast side in a long time.
We made our way through Innoventions, we had also done the Land Boat ride, but not some of the other attractions. But we still came in 2nd place! Everyone met up at the Sunshine Seasons at 4.
Our team, Team Serious!:
Heather interviews Eric:
Cyre/Laura:
Skittle Kicks goes incognito:
Eric interviews Phonedave:
EvilQueenRocks:
Robert (WitchesofMorva) and Rodney: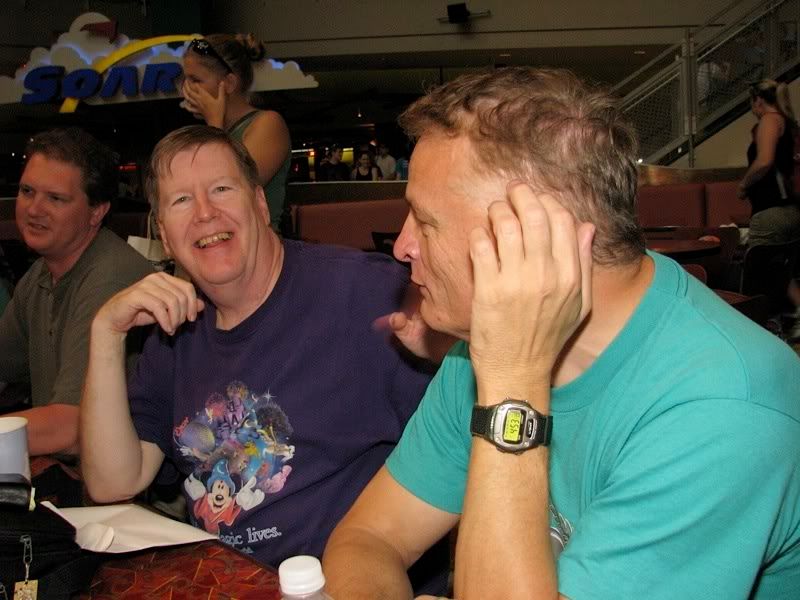 They also had won the top prize: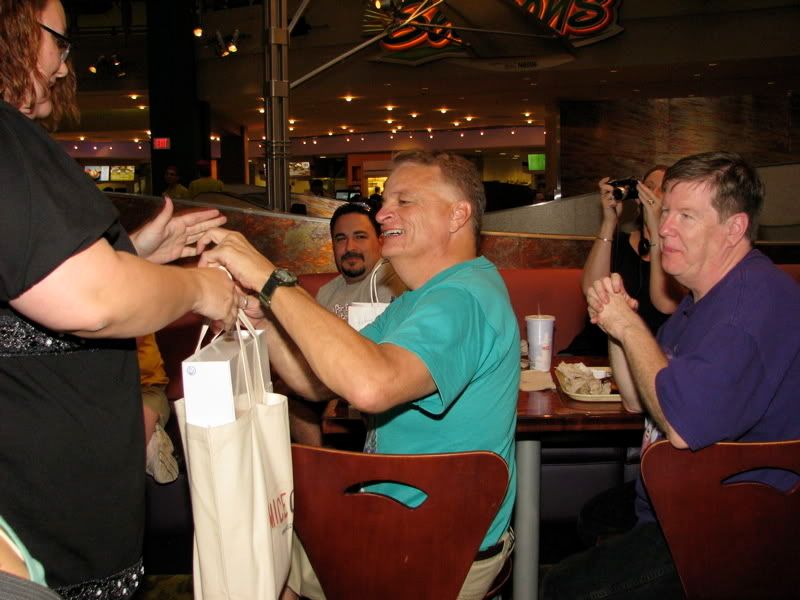 Summer:
And we all got something for playing:
Still hanging out an hour after everything ended:
It was really nice to see everyone! Thank you also to Summer for her hard work.
I also took pre-opening Flower/Garden photos, and some night pics. I'll have those up as I can (I felt great yesterday, but am sick today).