The 15th Annual EPCOT International Flower and Garden Festival March 19 - June 1 at Walt Disney World Resort, is an explosion of Technicolor beauty, swirling with the intoxicating fragrance of over 30 million blooms! Recently my partner Philip and I visited the event, and as usual were swept away by the stunning gardens and displays. At no other time of the year are the grounds of EPCOT lovelier than they are during this popular event! This year the festival has been expanded from 60, to a record 75 days! Multiple plantings are done during the course of the festival to assure that the gradens look their very best. Please enjoy this glimpse at just a small fraction of what this fantastic annual event has to offer.
Huge topiaries at the entry plaza reflect the "Fun In The Sun" theme for this year's festival
Follow the "Golden Mound" road...
Philip and I enjoy the eye popping chartreuse color of this plant so much, that we have beds filled with it at our own house!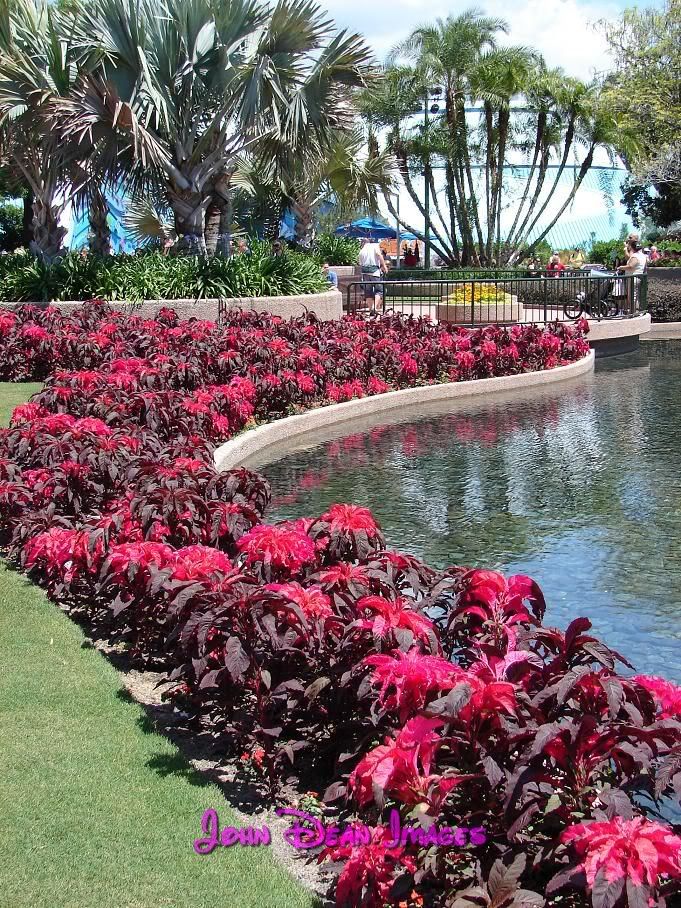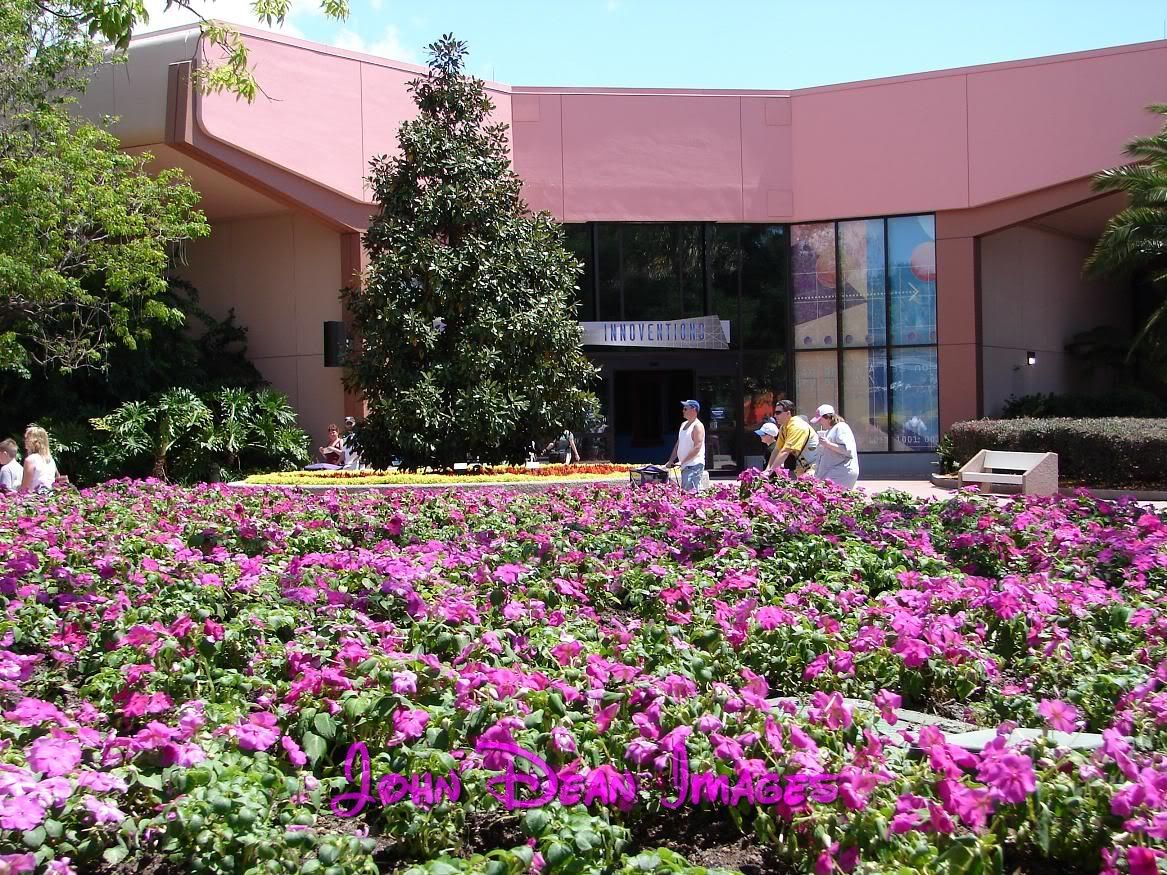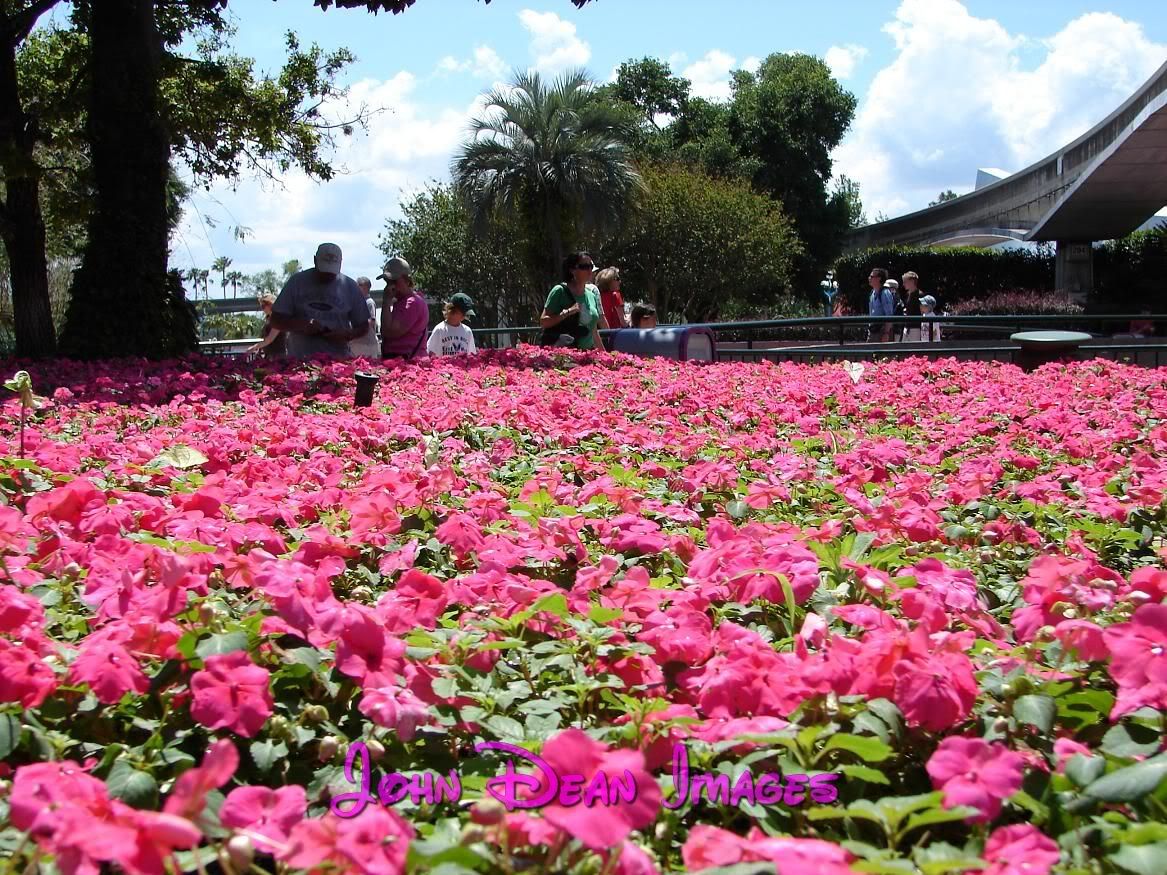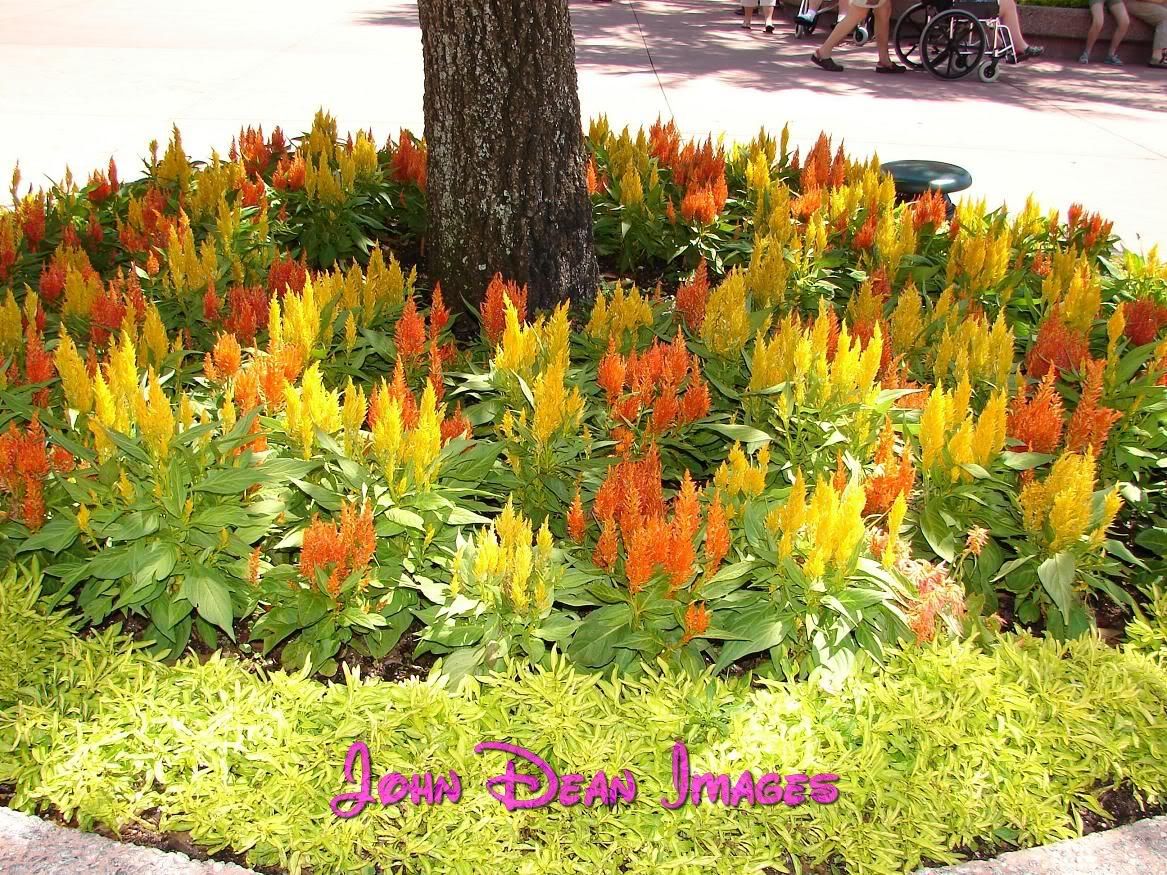 A mama and her ducklings frolic in the crystal clear water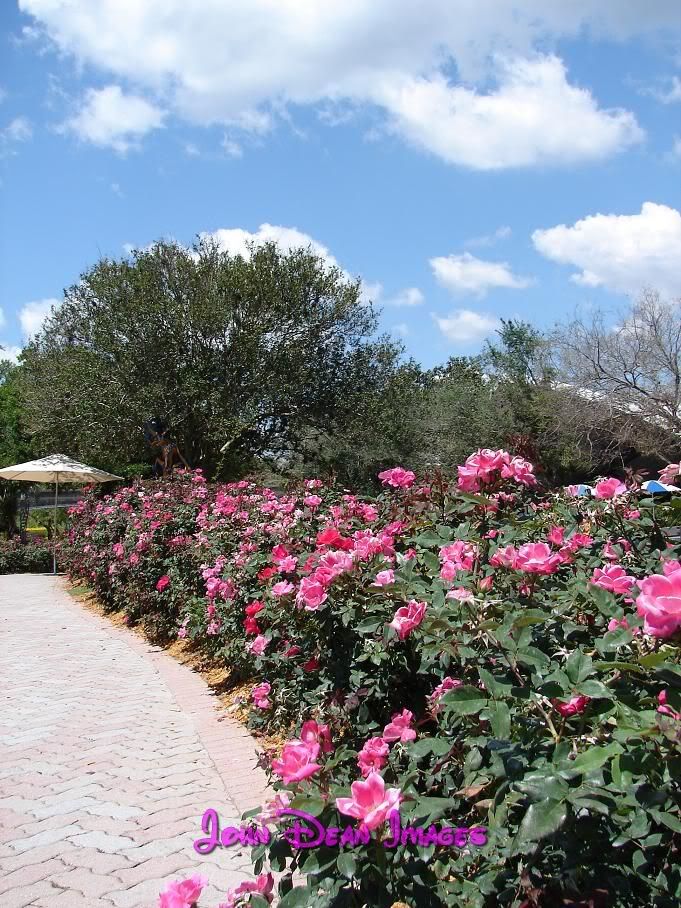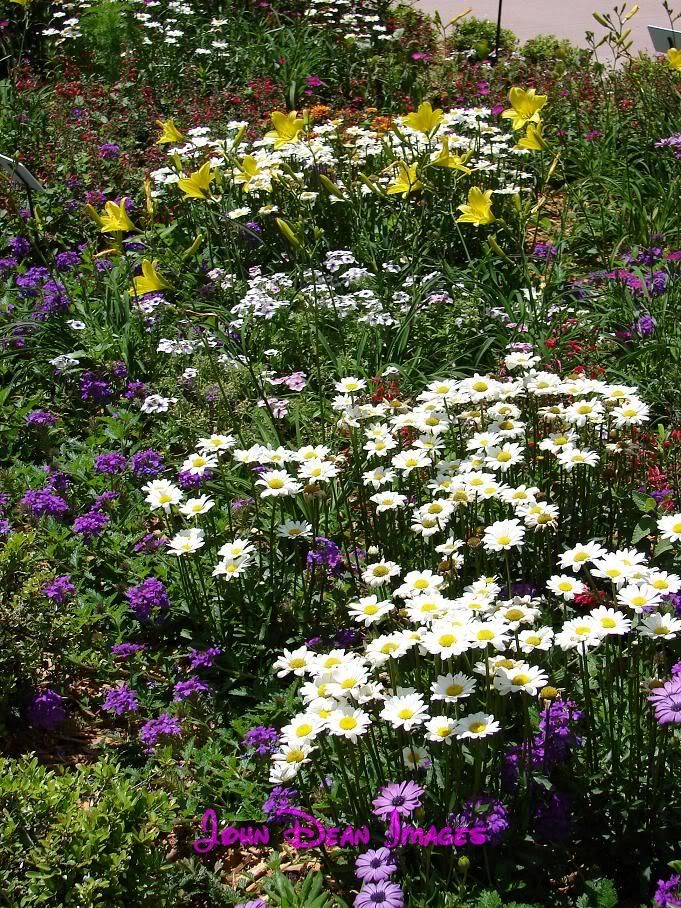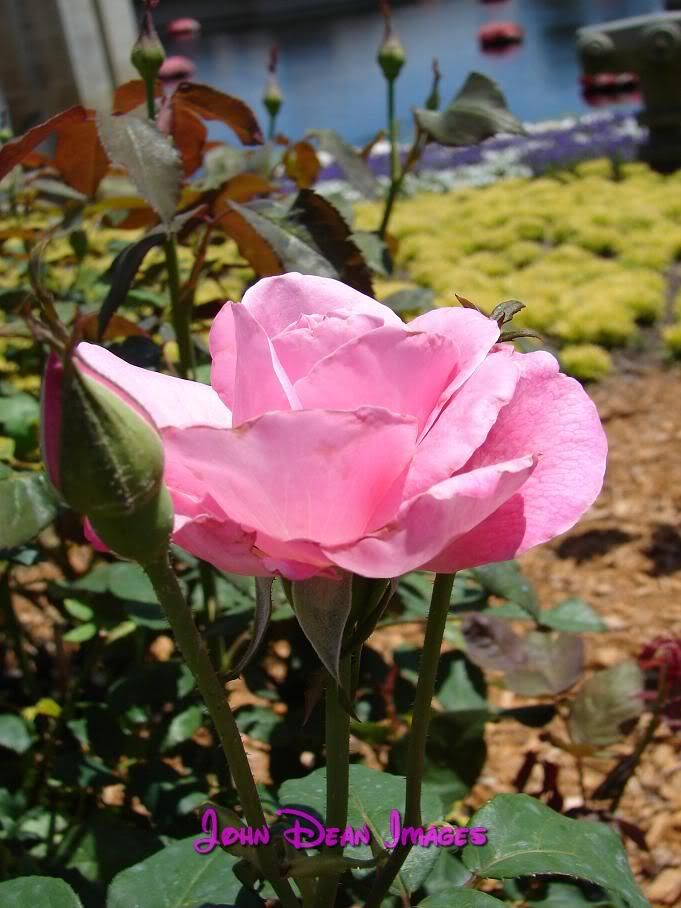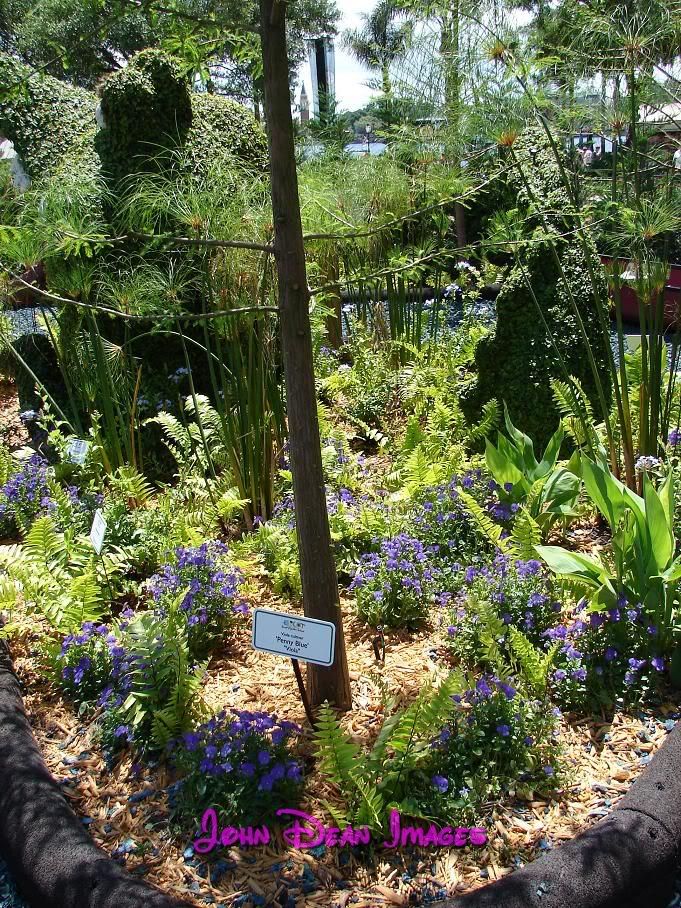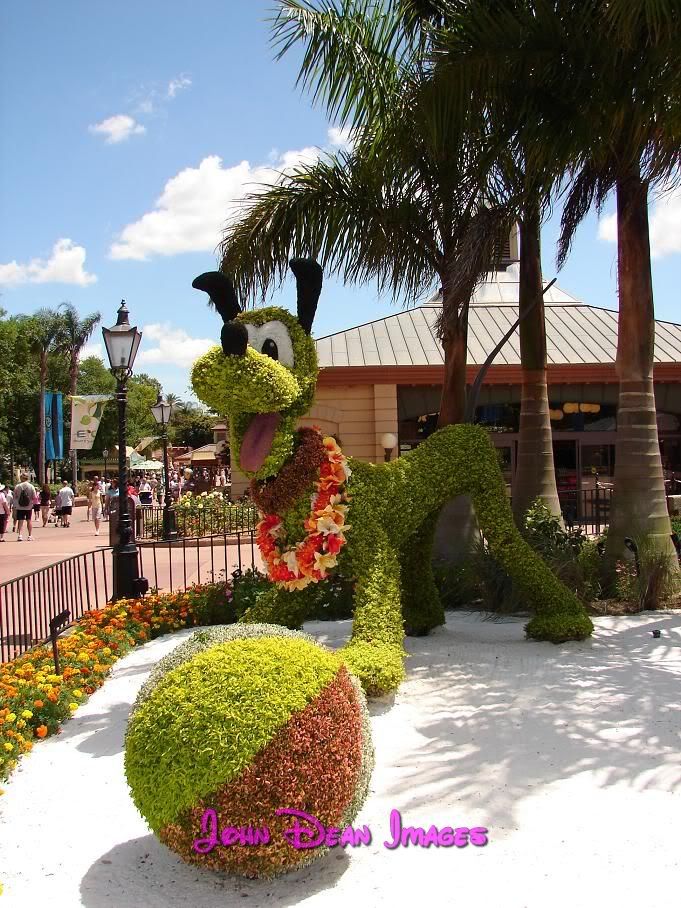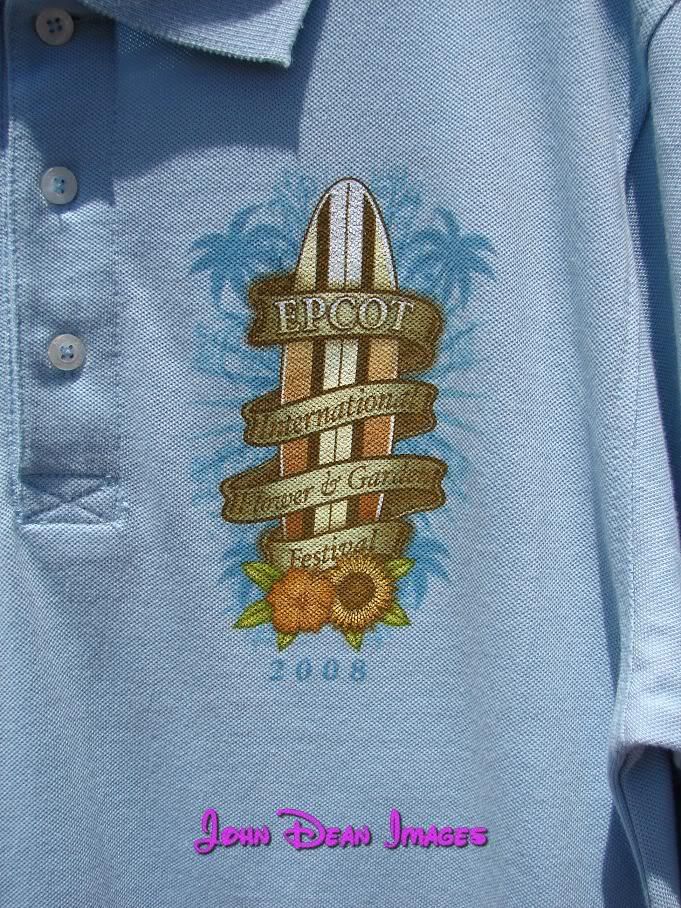 An incredible Bougainvillea Bonsai!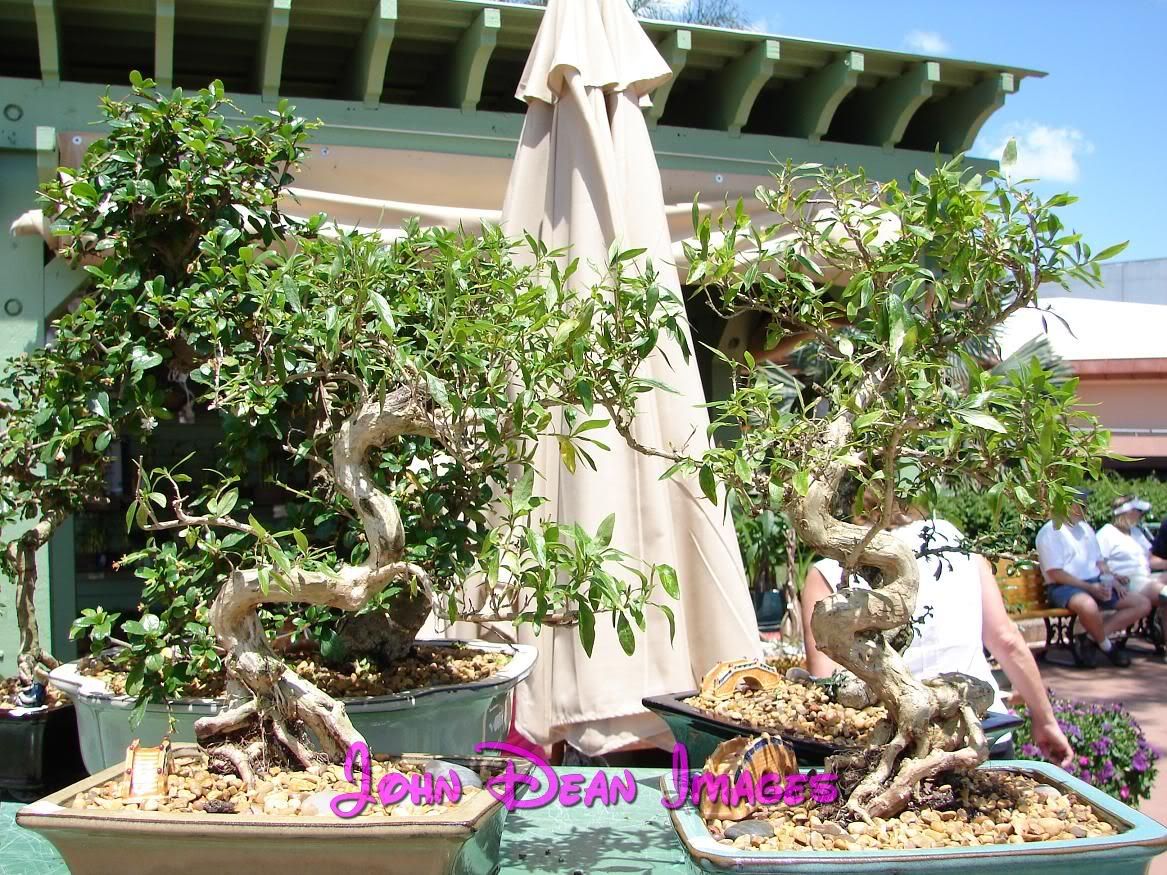 Flowers growing on a roof top at EPCOT's Norway Pavilion
Philip finds a sanctuary in Norway
Look for this "Hidden Mickey" in the "Maelstrom" attraction at EPCOT's Norway Pavilion (yep, one of the Vikings in the boat is wearing Mickey ears!)
From Left: Mushu, John, Philip and Mulan at EPCOT's China Pavilion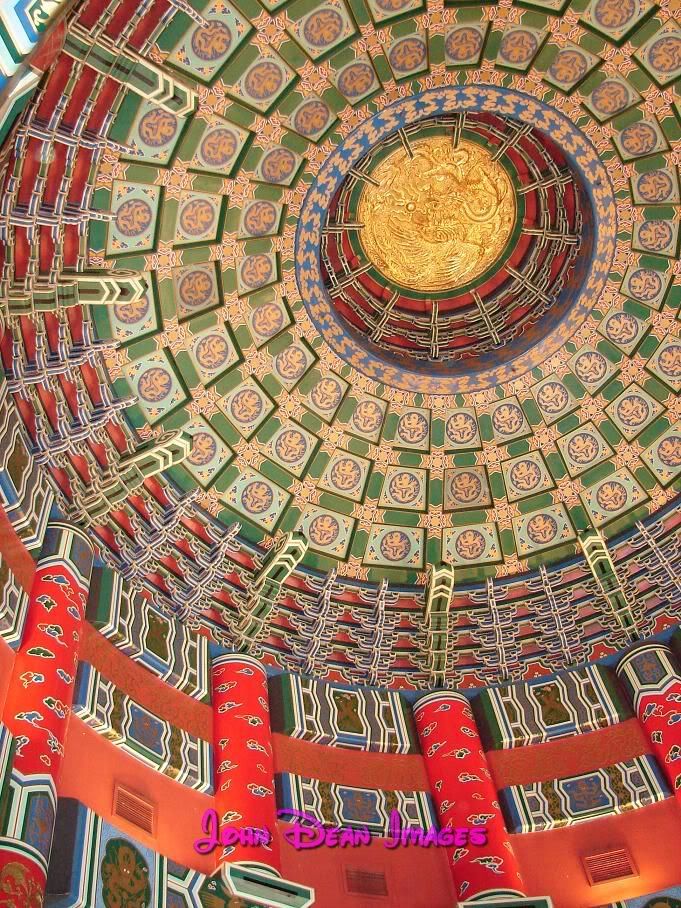 This breathtaking ceiling can be found at EPCOT's China Pavilion
A selection of even more fabulous Bonsai trees at EPCOT's China Pavilion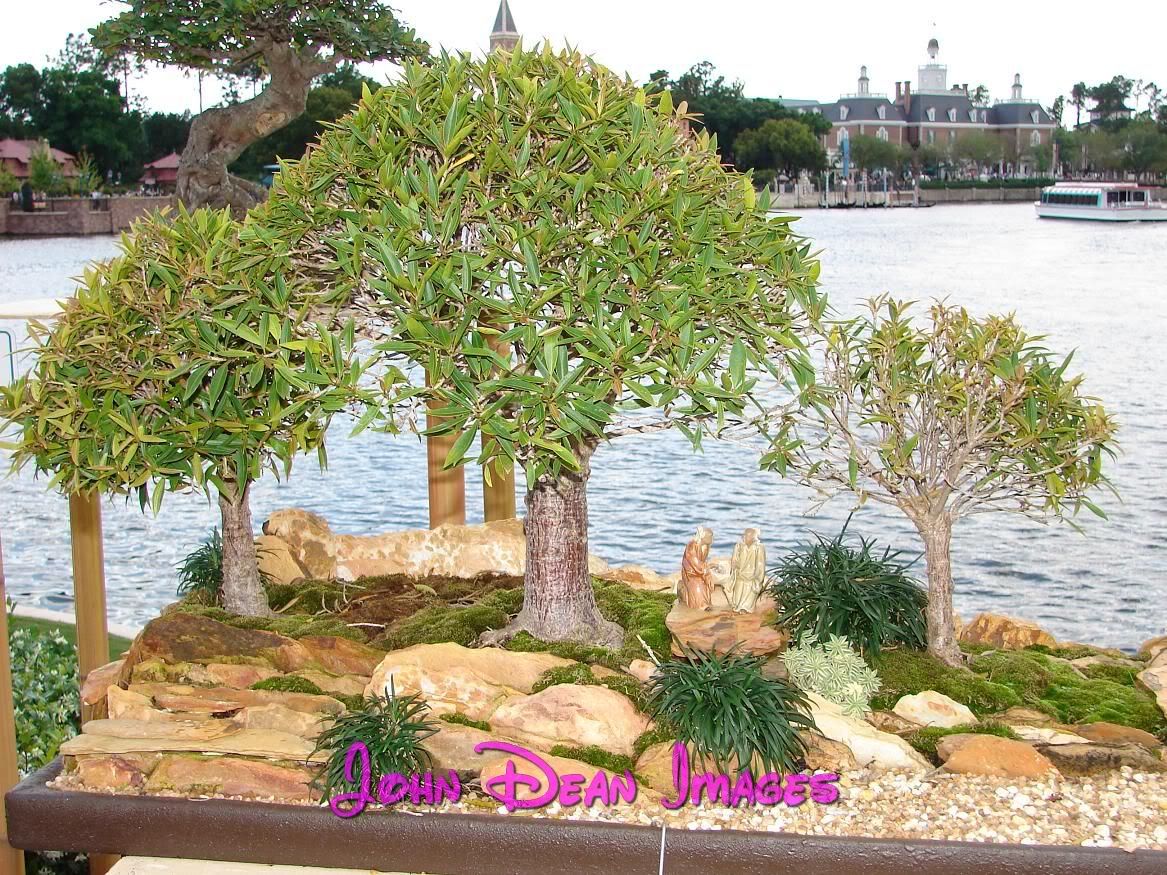 Lion King Topiaries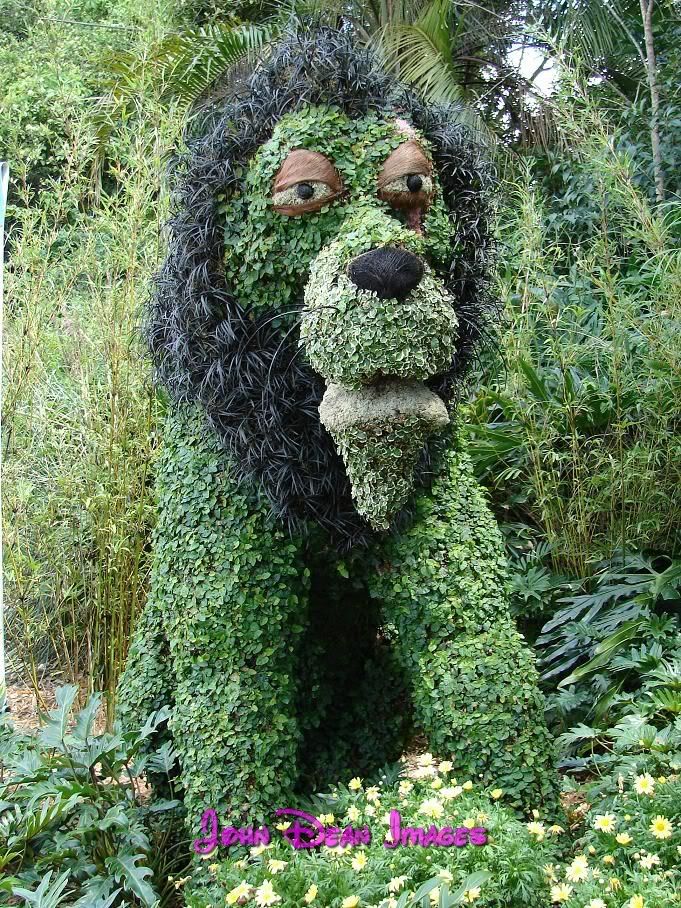 Nature's version of stained glass
Detail of EPCOT's Germany Pavilion
Snow White and the Seven Dwarves Topiaries at EPCOT's Germany Pavilion
Custom made dolls can be found at EPCOT's Germany Pavilion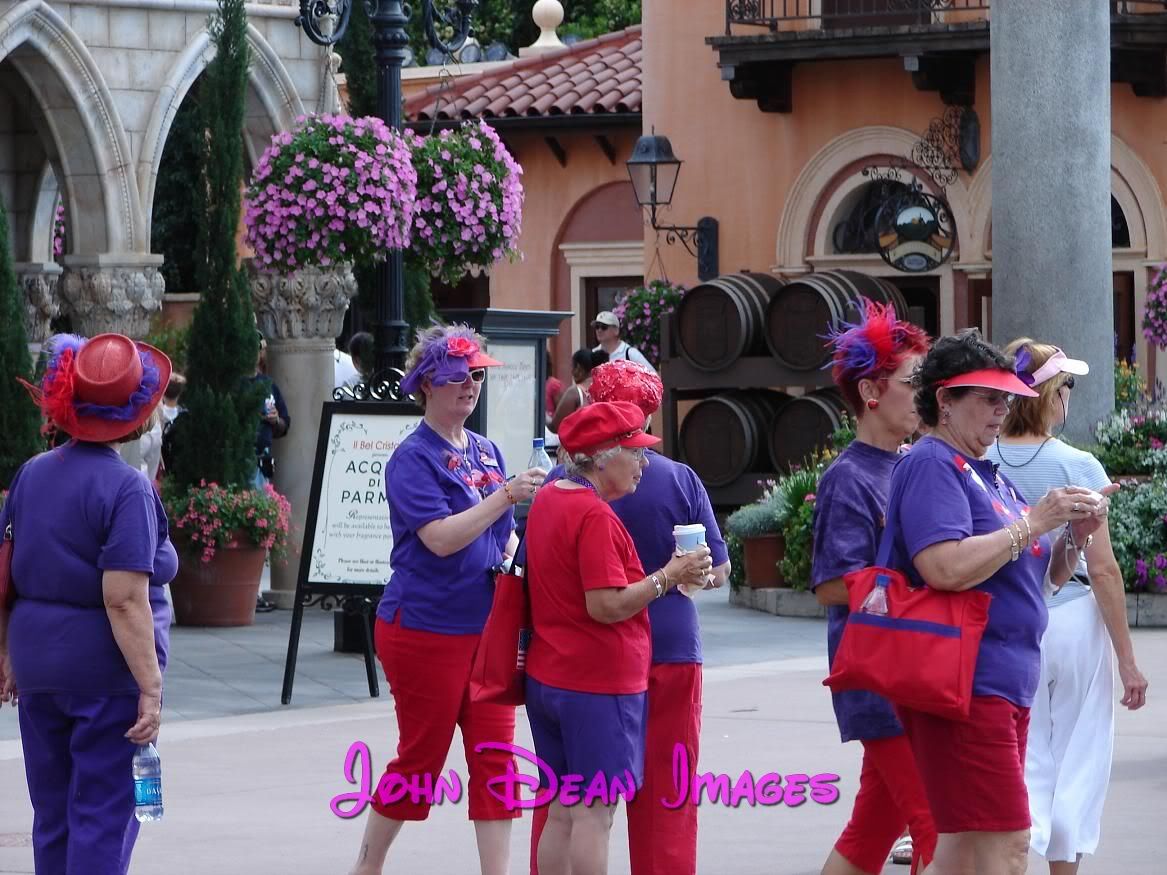 A "red hat" ladies sighting!
Lady and the Tramp Topiaries at EPCOT's Italy Pavilion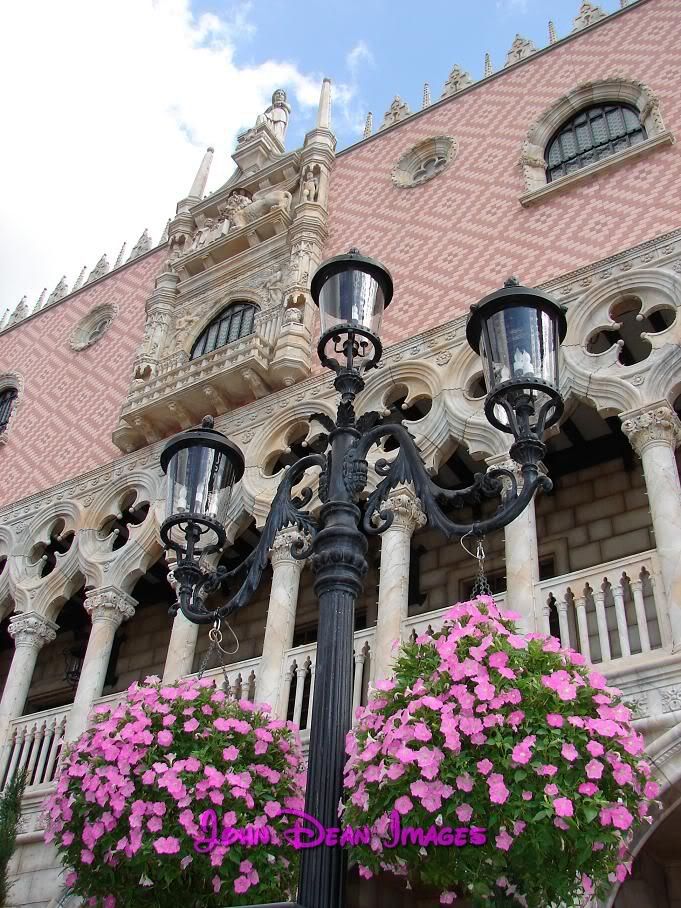 EPCOT's Italy Pavilion is in full bloom!
Musical group "Mo-Rockin" entertain the crowds at EPCOT's Morroco Pavilion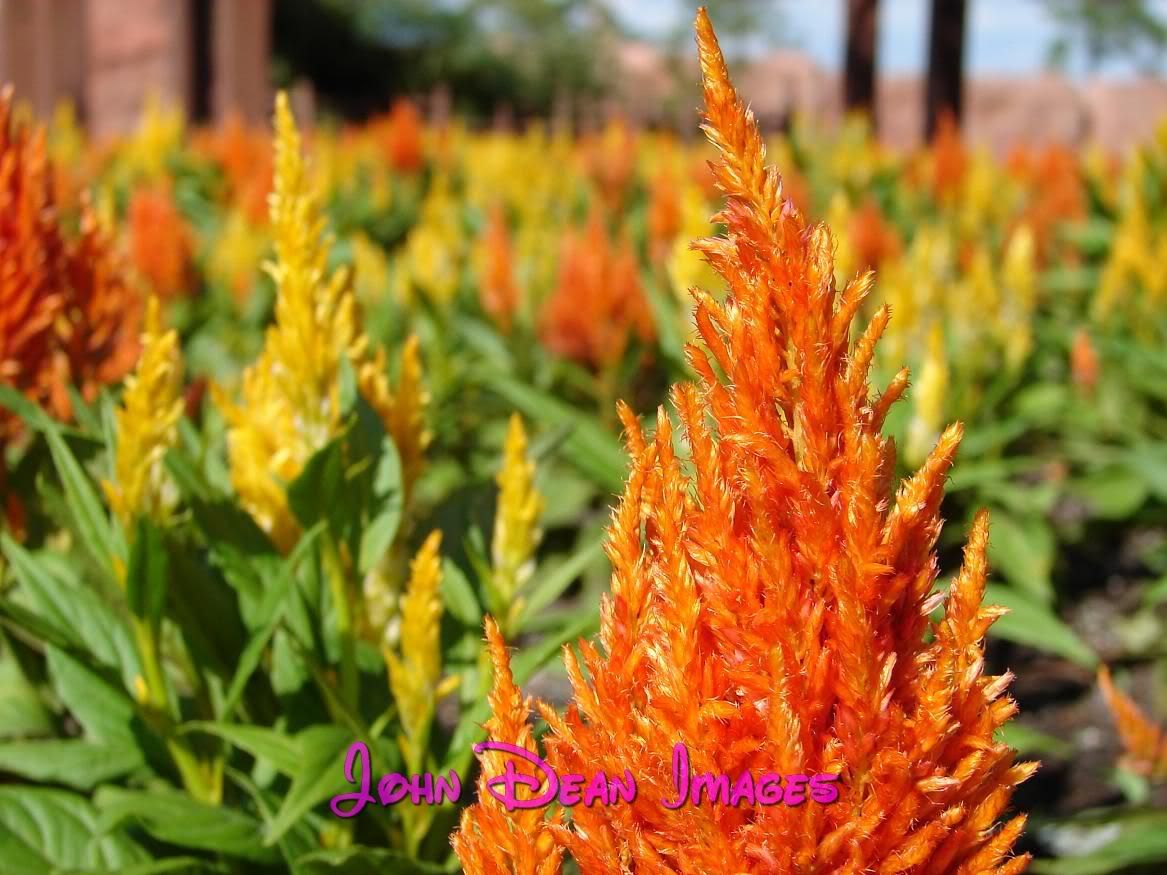 Spring is in the air at EPCOT's France Pavilion
Perfume Bottle Topiaries
From Left: Philip, Princess Aurora and John in the Fragrance Garden of EPCOT's France Pavilion
Idyllic gardens await you at EPCOT's Canada Pavilion
Crystal clear ponds in a wondrous paradise of flora and fauna...
...like something out of a dream or painting come to life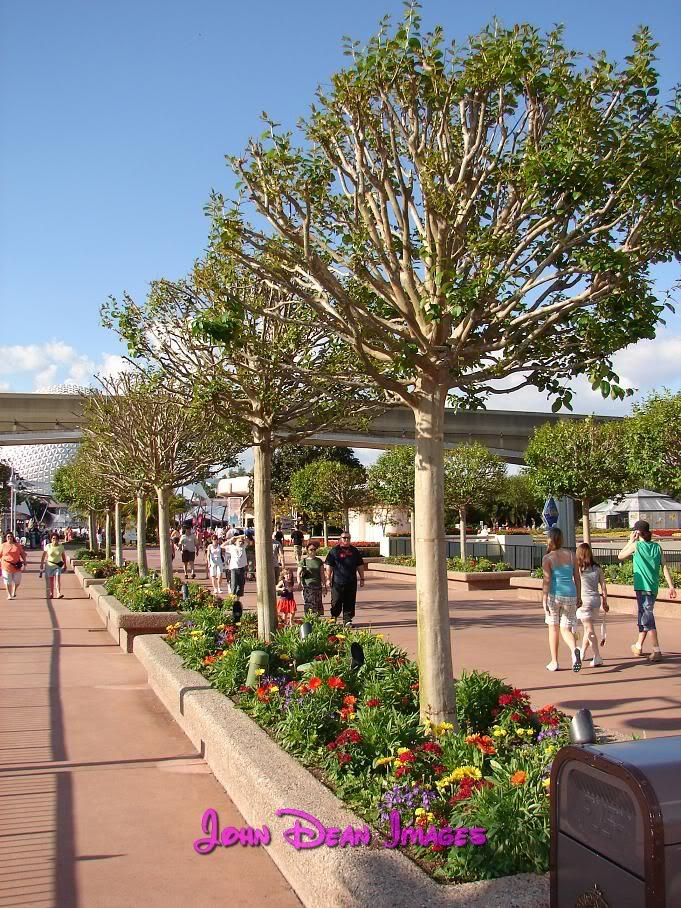 Minnie's Butterfly Garden