For those of you who may not be aware, there are several tours you can take at WDW, one of which being the "Magic Behind Our Steam Trains Tour." (here's a link to the tour page on disneyworld.com:
http://disneyworld.disney.go.com/wdw...TrainsTourPage
) For those of you with an affection for railroading, this is a particularly interesting tour, and even if you aren't a "railfan," it's still quite interesting to get to know a part of the park's operations that was perhaps nearest and dearest to Walt's own heart. I attended this tour in June, 2007 while on our family vacation (this was my one DAD thing I got to do alone without the girls... lol). I will stick mostly to the photos with just a touch of narration here and there, so do enjoy.
To set the stage, the day started early as I had to report to the main entrance to the Magic Kingdom at 7:15 am. Needless to say, I was tiptoe-ing around the our hotel room at Wilderness Lodge so as not to disturb the females. Now, here's the embarrassing thing. For the LIFE of me, I cannot recall the gentleman's full name that conducted our tour... I want to say it was Ed Molina, so for this article, I will refer to him as Engineer Ed (if someone in FL recognizes this fellow's photo, please get someone on the WDWRR crew to get me his name... thanks!). I got there just as Engineer Ed was getting started on his discussion; the other tour patrons were already present.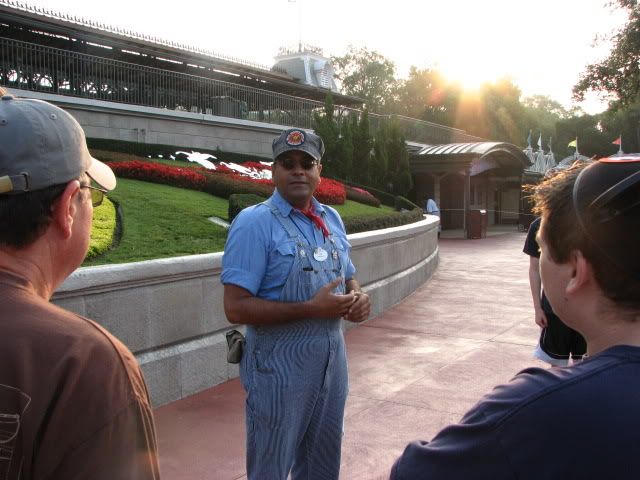 I have to comment that Ed was an amazing wealth of railroad, Disney, and Walt Disney knowledge; I was duly impressed. He was fun, matter-of-fact, and a joy to spend the morning with. I definitely left a very positive note about his tour at Guest Services.
Moving on... Here's the station early in the morning...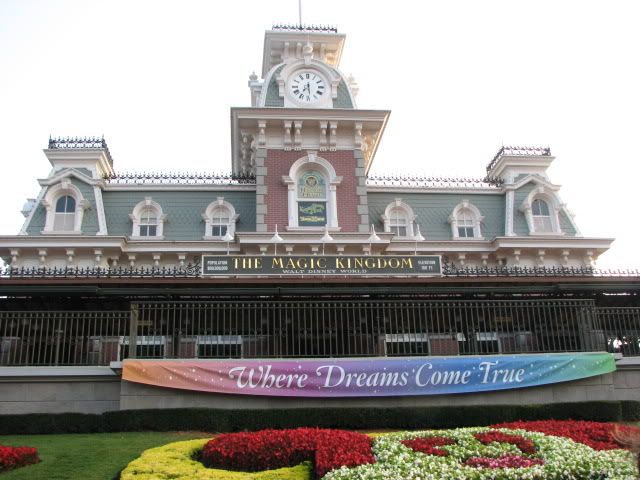 ... and here's Walt's window on the front.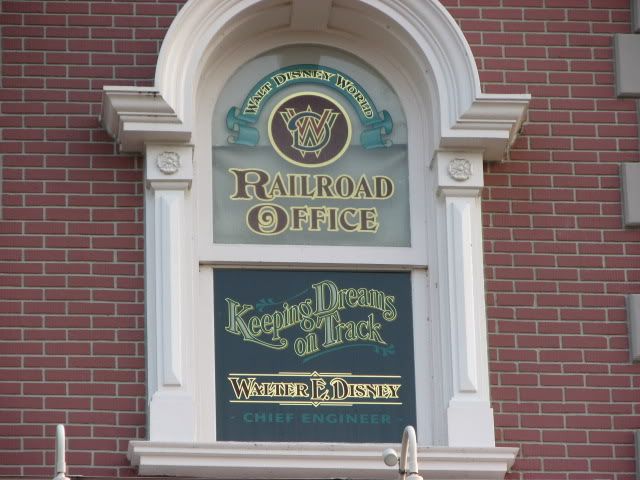 Ed continued with his narration... I wish I had used a video camera to capture the tour; so many details he had committed to memory...
We had a few minutes to ourselves before our train arrived to check out the park freshly power-washed and without guests... Cool!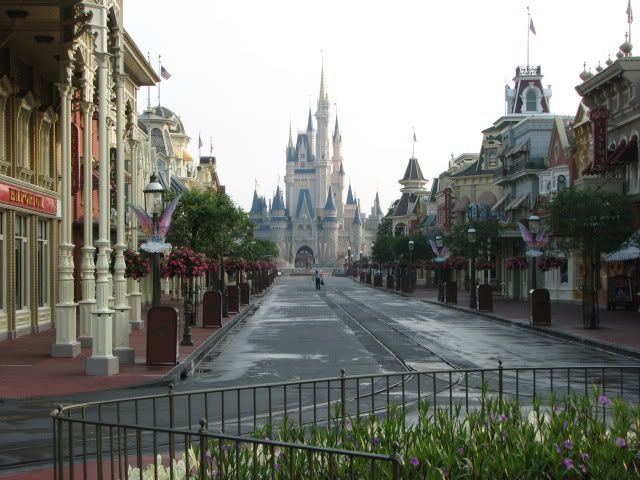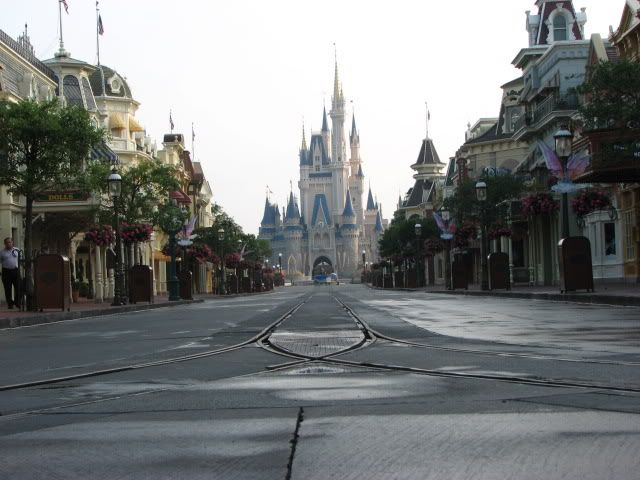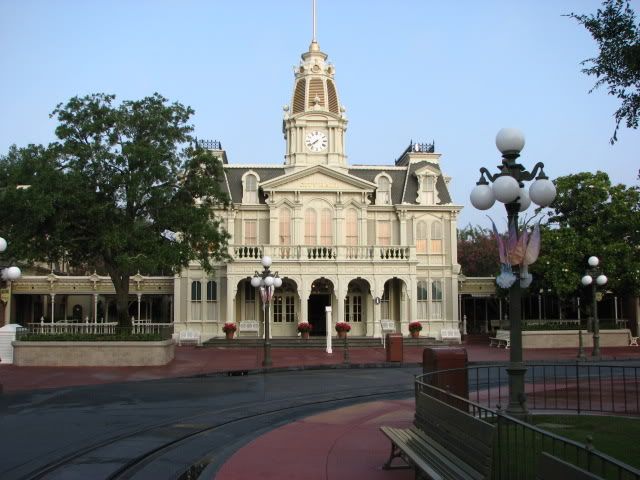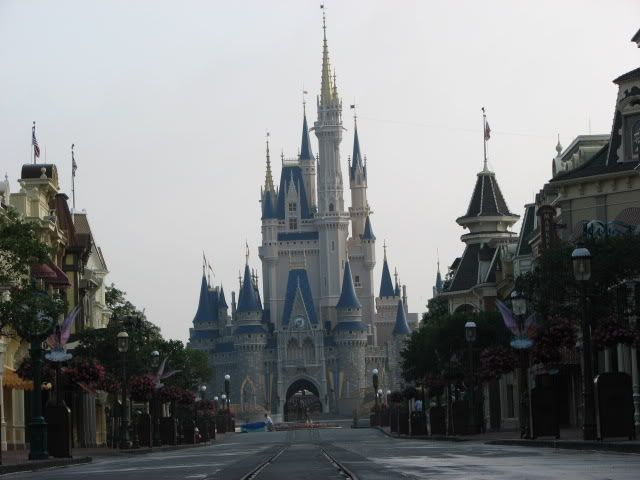 Here's something you don't see every day... The backside of a train station! :lmao:
Walt's radiant wife, the Lovely Lillian...
Seeing the MK devoid of guests is just the most bizarre thing...
But, moments later, a familiar chugging sound filled the air, and so it was that our "personal" train pulled into the station. We were to ride the "Lilly Belle", WDWRR Engine No. 2.
Time to hit the rails! More to come on the next post... Stay tuned!