For graduation, my parents offered me the choice between a laptop and a trip to Disney World. Now, not to brag or anything but I did college in 3 1/2 years and graduated Magna *** Laude, so I'm pretty smart.
Now the last time I went to Disney World was 6 1/2 years ago. So a lot has changed. We spent our first day at Magic Kingdom.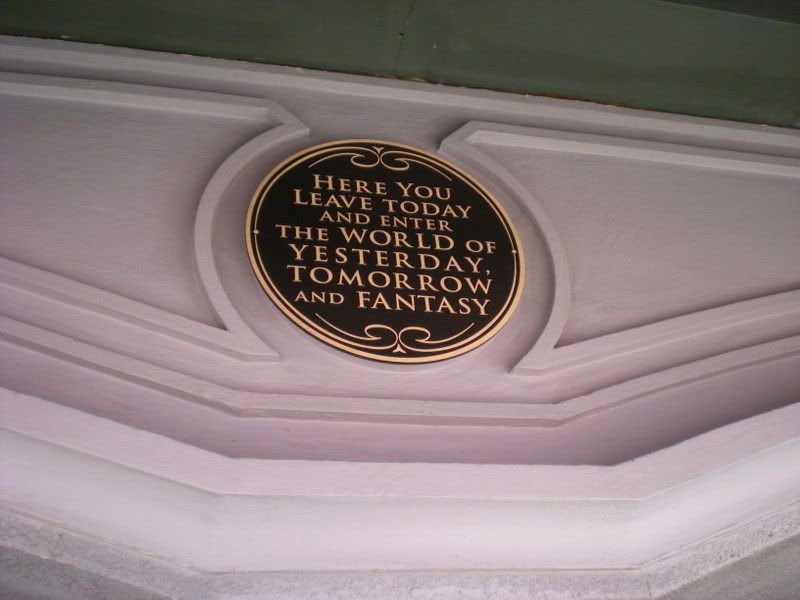 We got there when the park opened and so got to see Daisy right away
I have jet lag which is why I look dazed. Then Horace Horsecollar and Clarabelle Cow! I've never seen them before.
We headed off to tomorrowland first.
Where we rode Stitch's great escape. I liked it better than Alien Encounter but I didn't care for the chili cheese dog burp. Then we ran into Stitch and I got a Stitch hug. (And yes O'nut, it's blurry. I did read your guide to a better TR and I'm sorry. I didn't take it. And I like the picture regardless.)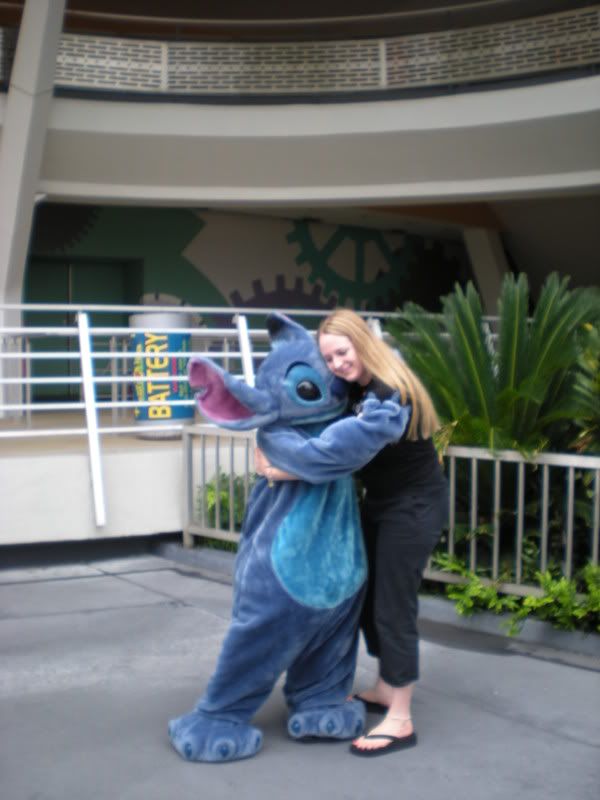 Then we did Laugh floor and buzz and the people mover or whatever it's called. We had lunch reservations at Tony's so we headed back down Main Street.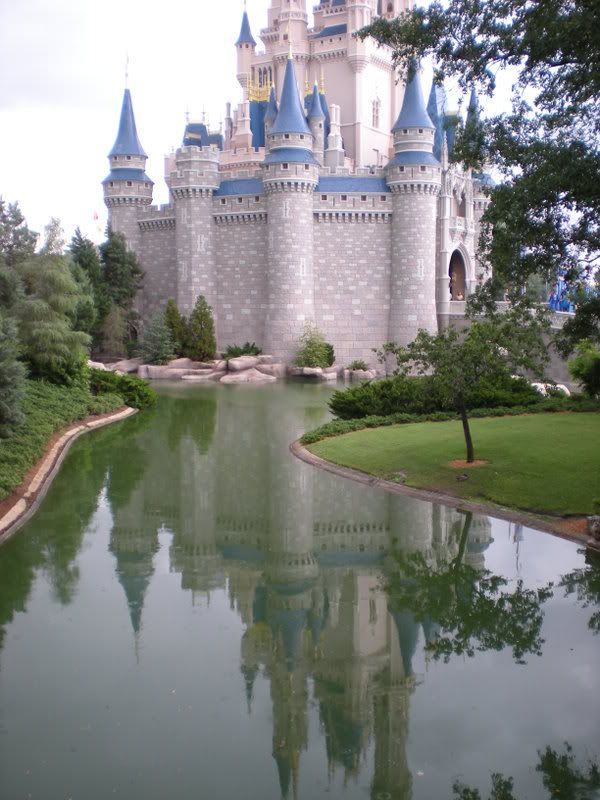 Bert was outside of Tony's. No one else was around. It was kinda sad. I don't think anyone knew who he was since Mary Poppin's wasn't around.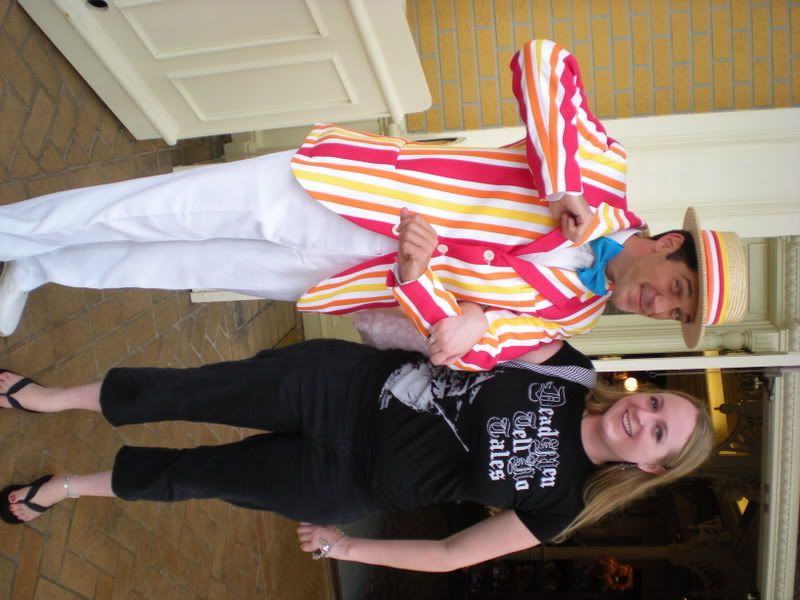 Tony's was better 6 1/2 years ago. The pistachio creme brulee was really good though.
Haunted Mansion was next. The sound is simply amazing. When are they doing that for Disneyland? And were the stairs always there?
Swiss Family Robinson was next.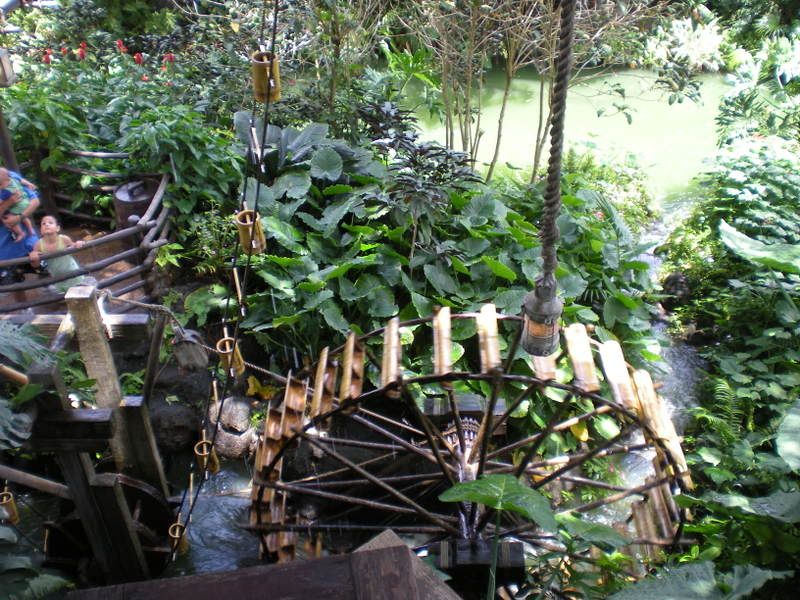 Rafiki and Timon were down at the bottom and off to the side. I don't think I've seen them since I was 9.
These guys were really cool. I'm not sure there significance but they made a drumming sound and spit water. It was fun to watch them hit people that weren't expecting it.
Pirates was next. I like that it's different than disneyland's. I hadn't remembered it being so. Though I miss the talking skull.
On the lookout.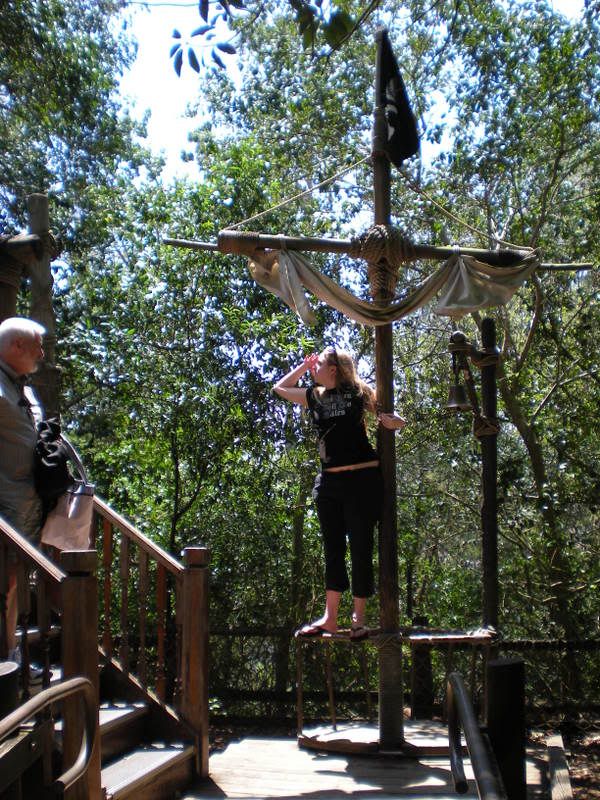 Boat that is not the mark twain.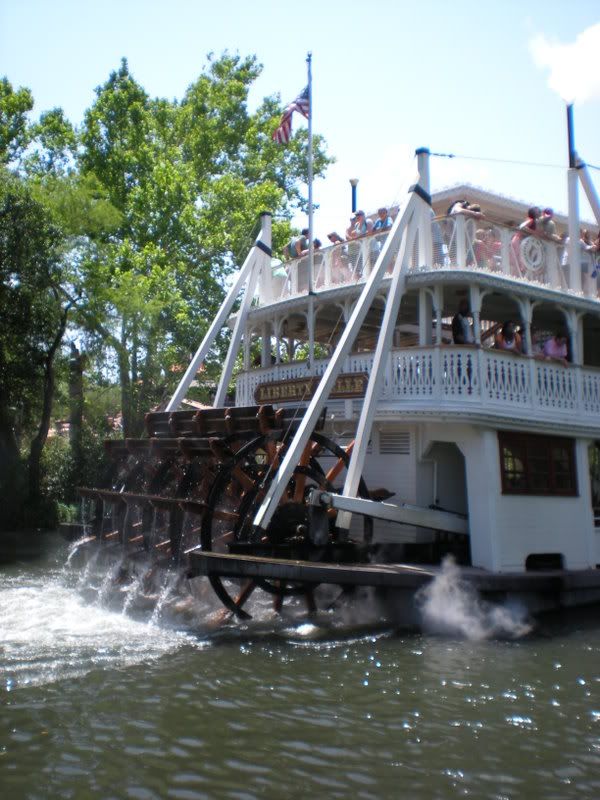 Thunder Mountain! I didn't remember this being different either.
Then off to Splash Mountain. Is there a blue bird AA on the Disneyland version and I just never noticed it?
We did. This was the first time I've gotten wet before going down the drop. As we passed by another log flume was going down and the water soaked us.
Wet mom and dad
Wet me.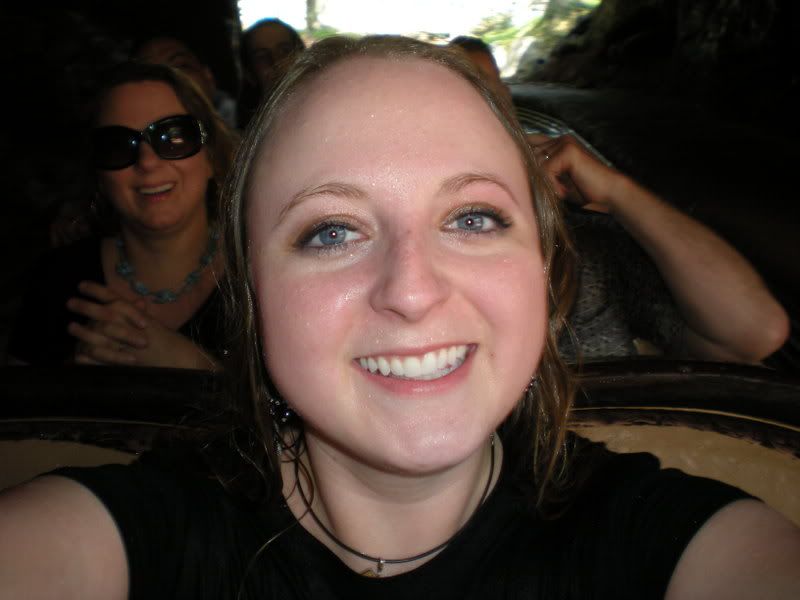 To dry off we walked around and decided to go on Small World. I read Kingdom Keepers on the plane and thus felt the urge to smile the entire ride.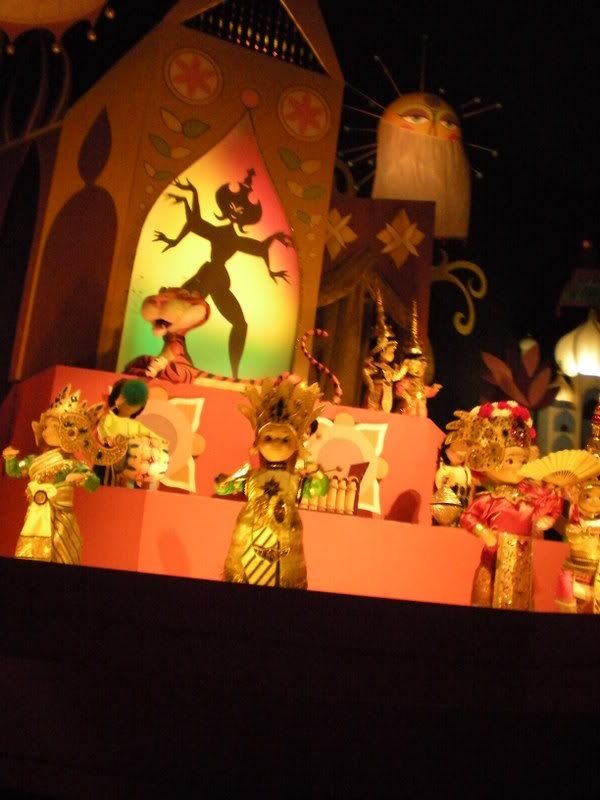 Especially around this part.
Then we went on PhilarMagic. It's my new favorite ride.
Disneyland needs one. They could replace HISTA with it. True it wouldn't make sense in Tomorrowland but what is there that does?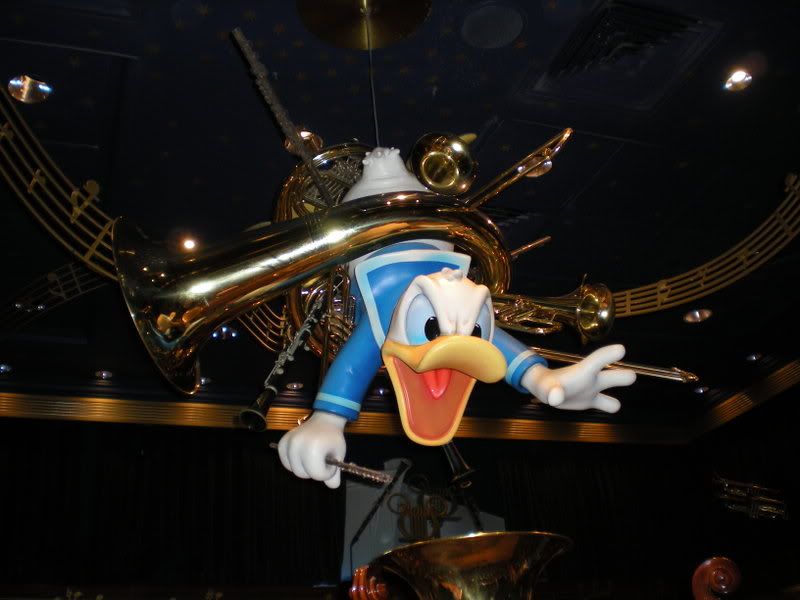 We left Magic Kingdom having ridden most of the rides to go explore the hotels.
More to come soon!