Hubby and I went to Emeril's Restaurant on the Universal City walk in Orlando. We were celebrating our 25th Anniversary. I highly recommend it and we had great service. We don't have this restaurant in So. CA. as for as I know.
It was so yummylicious.
Here is a pic of my Filet Mignon steak.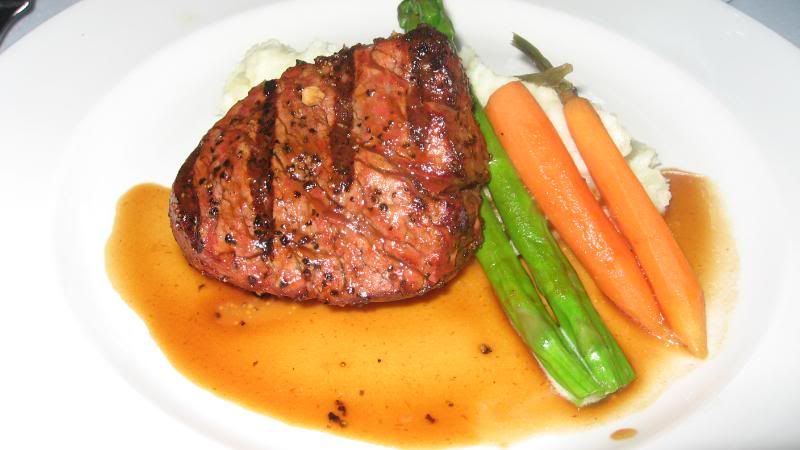 We had a bottle of Dr. Loosen which also was very good.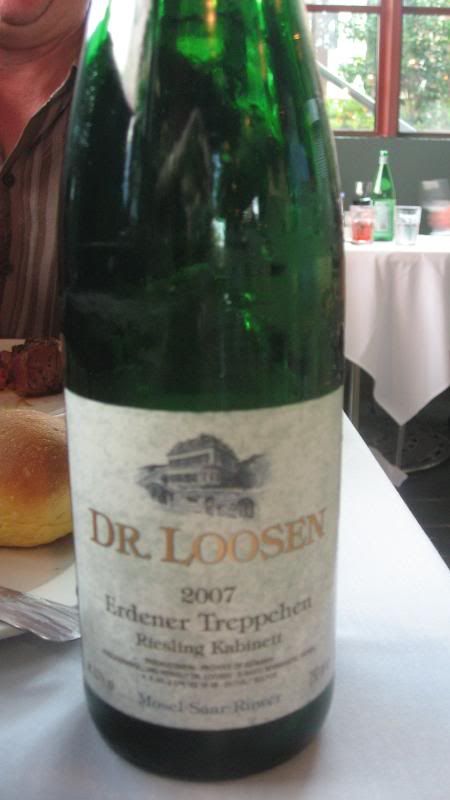 And for dessert Emeril's signature Banana Creme cake. Soooo good!