I know a lot of you have taken cruises and and have come back to your room to see these stange towel animals taking up your bed. It amazes me the hundreds of different animals that can be made from a couple of towels.
While on our
Disney repositioning cruise
a couple of weeks ago, we had a chance to see 14 different towel animals. A couple of them, we weren't
quite sure what they were, but took a guess.
So, let's see your towel animals! Here are mine:
We weren't sure about this one, but guessing a whale:
Swans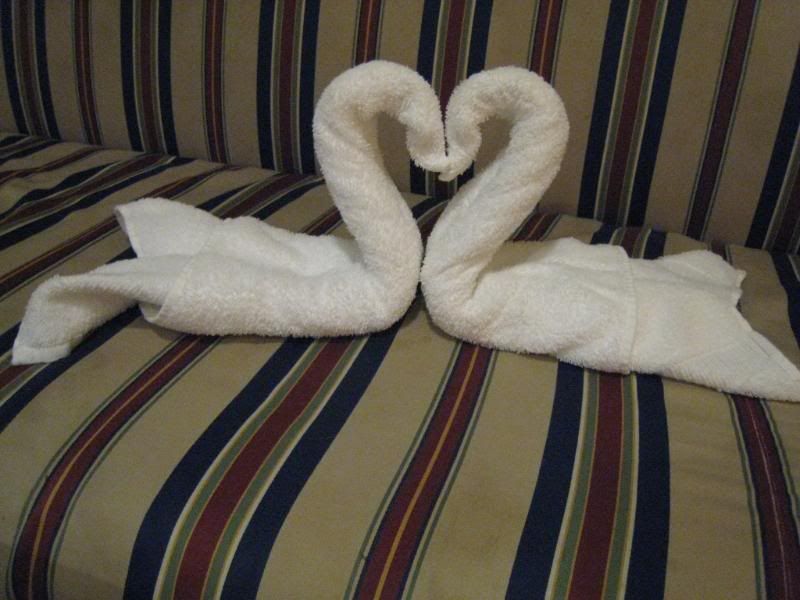 Stingray: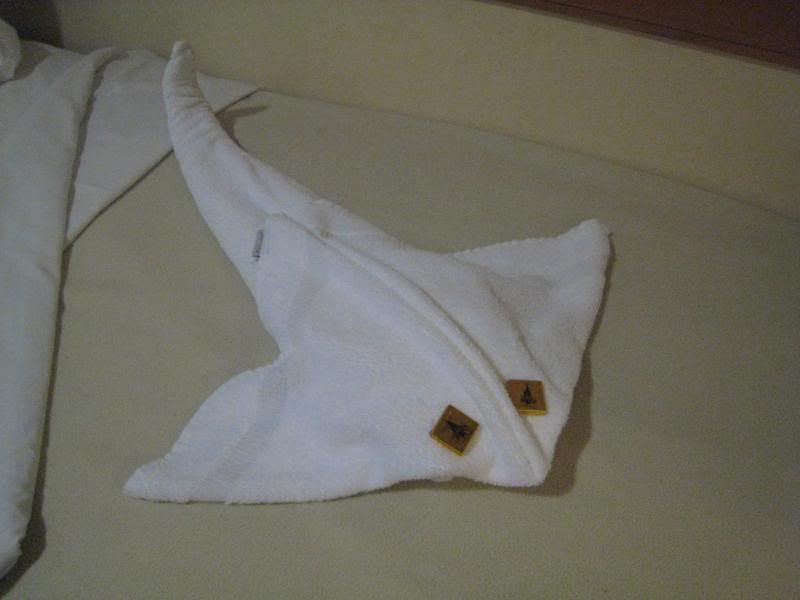 Elephant: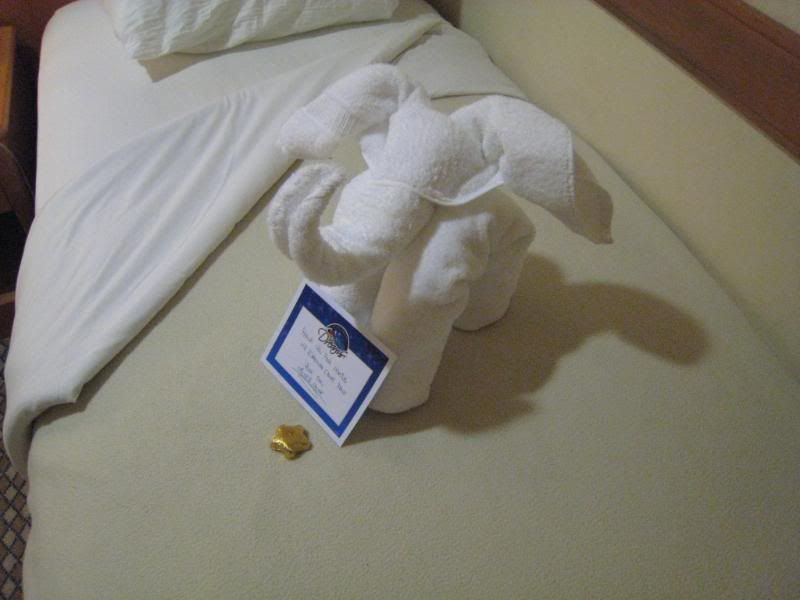 Dog: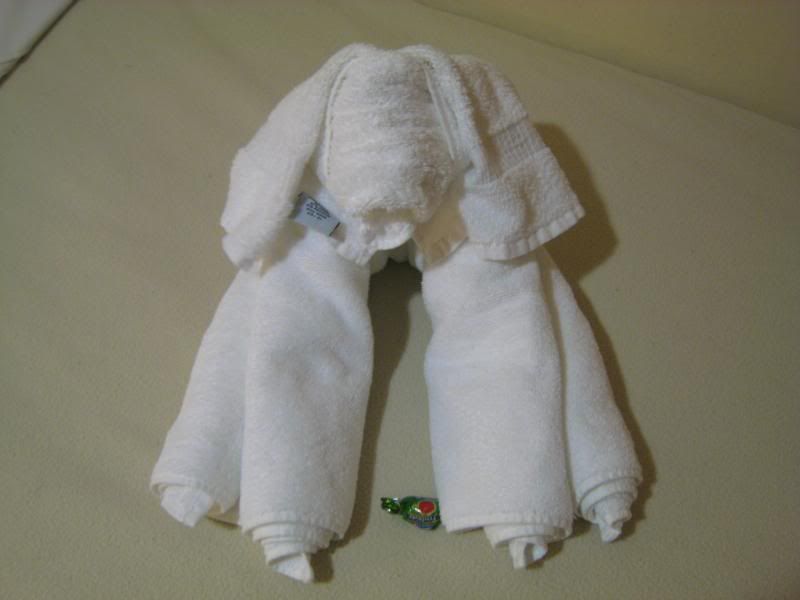 Lobster:
Alligator: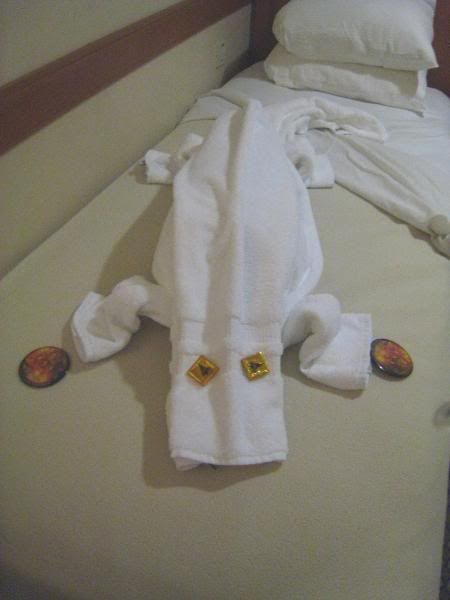 This one was another mystery (frog, gecko, other????)
Duck? Goose? Muscle-bound Swan?????
Giant Turtle:
Whew, finally one I knew for sure...a Snake:
Peacock (this was my favorite):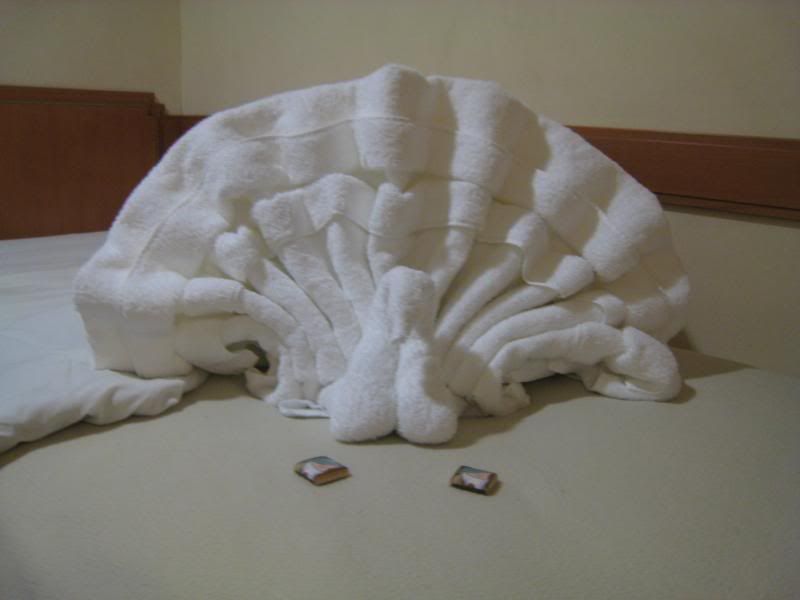 Lion King (this was a blanket animal):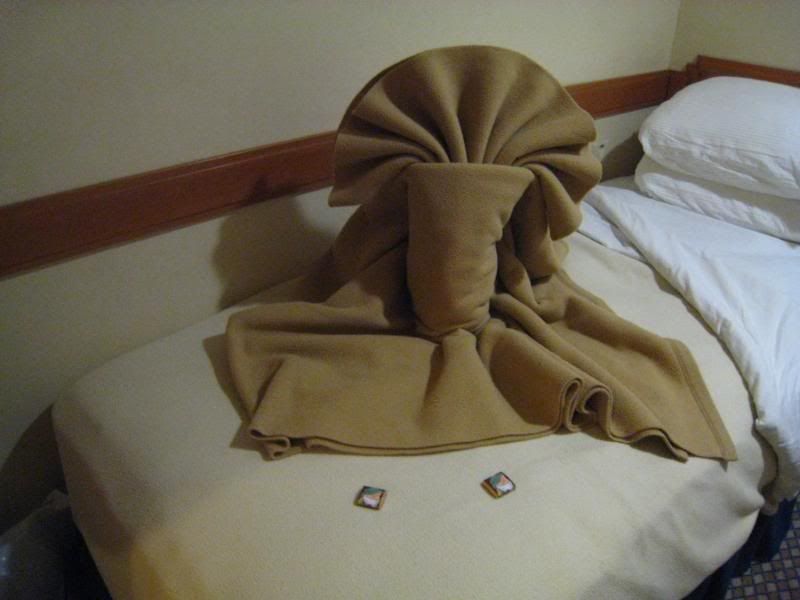 And for our last night, another mystery. Maybe a rabbit???