So this is how I spent my day:
10 am- I arrived backstage at the Mello center in Watsonville. Last minute costume preparations were being done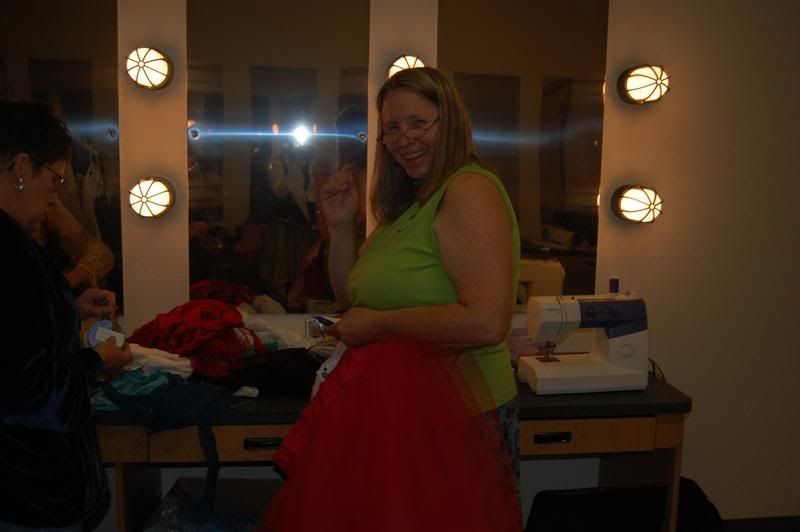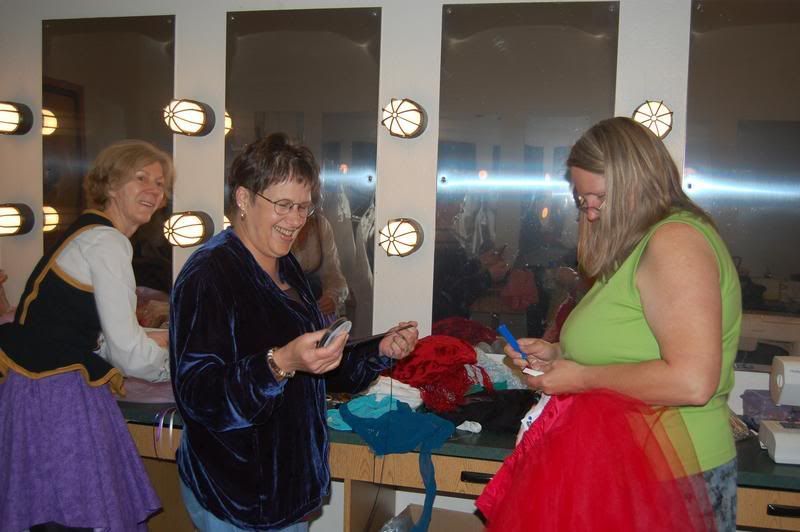 Make up was being applied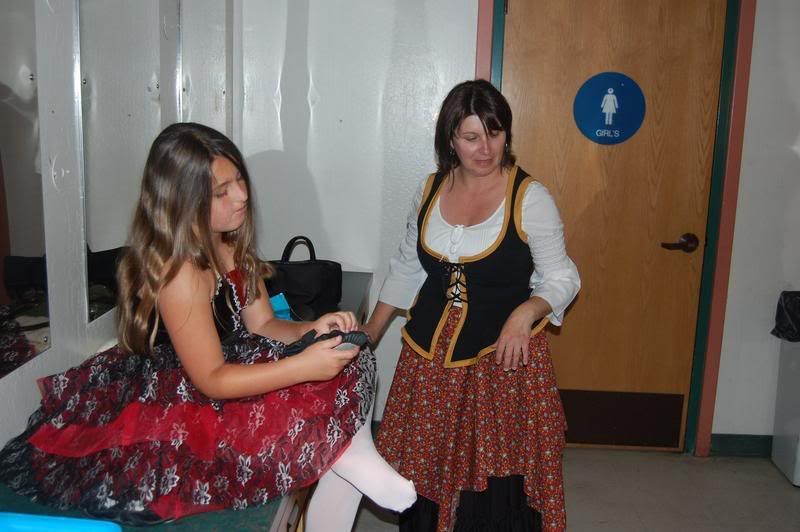 Buns were being put up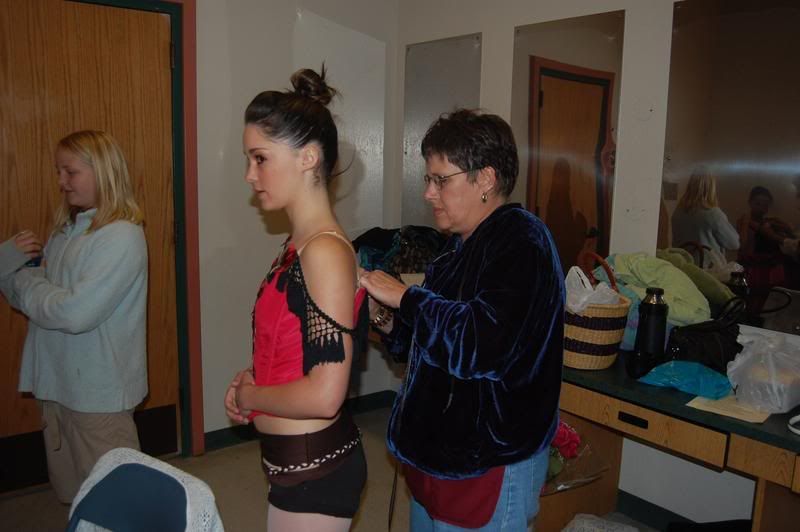 The director Kathleen was filling in the lighting and stage crew
And debriefing all of us dancers
Up went the set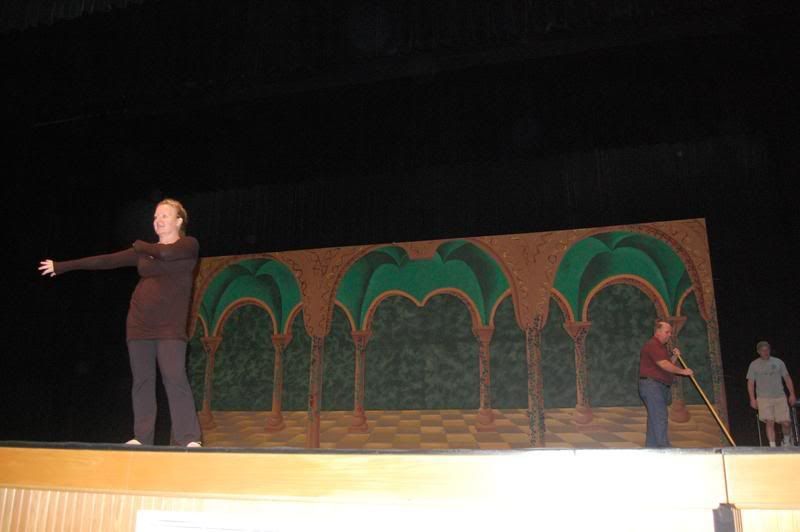 1 pm:
The dress rehearsal began:
The little fairies were so cute waiting in the wings for their turn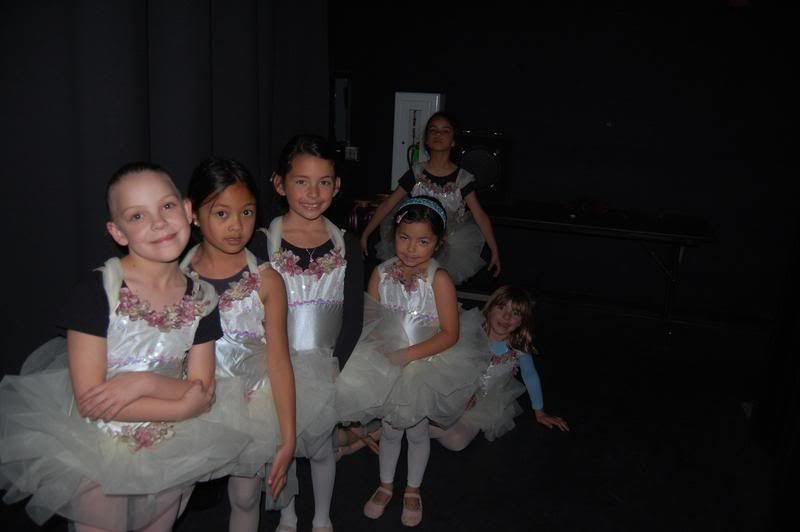 And backstage
My daughter Courtney was one of the backstage helpers
And so was Brittany ( you don't get to see my costume yet!)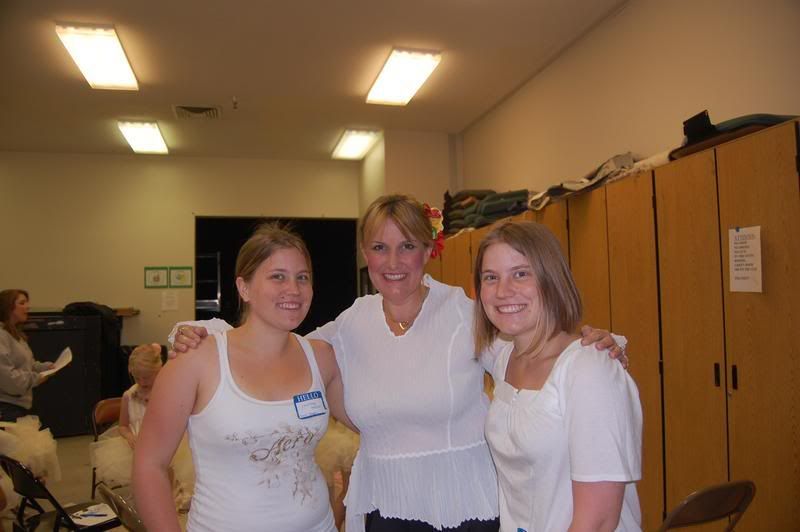 3 pm We had a two hour break after our dress rehearsal to go eat and rest....
5:00 pm ......and then it was time to do our costumes, make up and hair again
Made sure to wear my flowers in my hair:
And finally at 6:30 pm , it was showtime!
That's me in the back row in the black and yellow
The blue birds
The tambourine players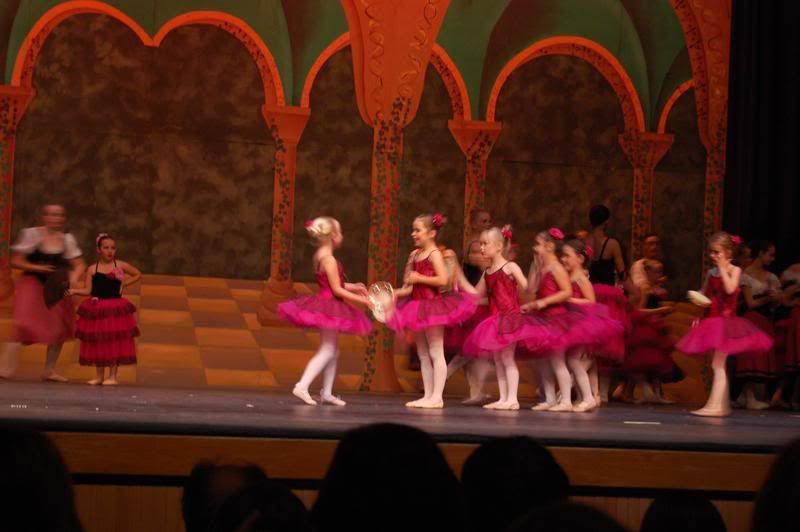 The flamenco dancers
The "big" fairies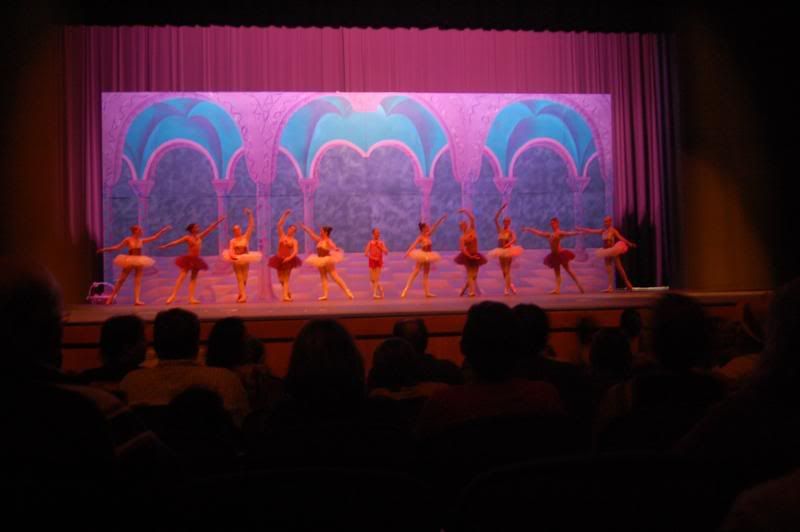 The lovers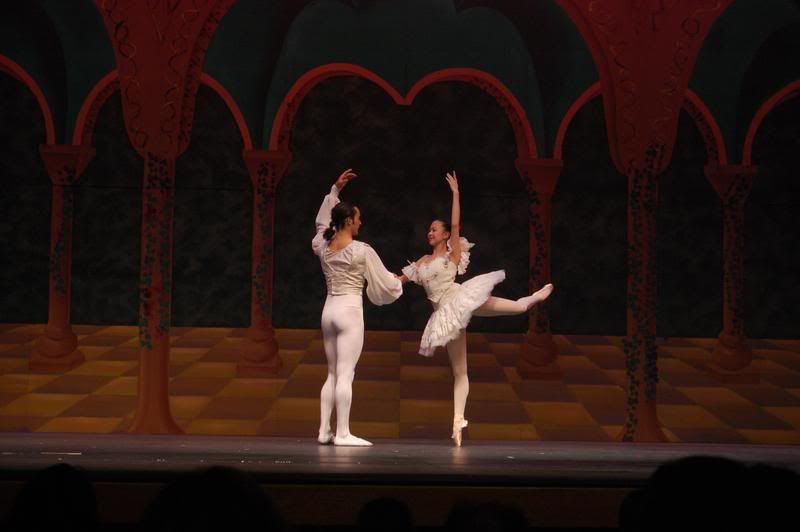 Coming out for our curtsy at the end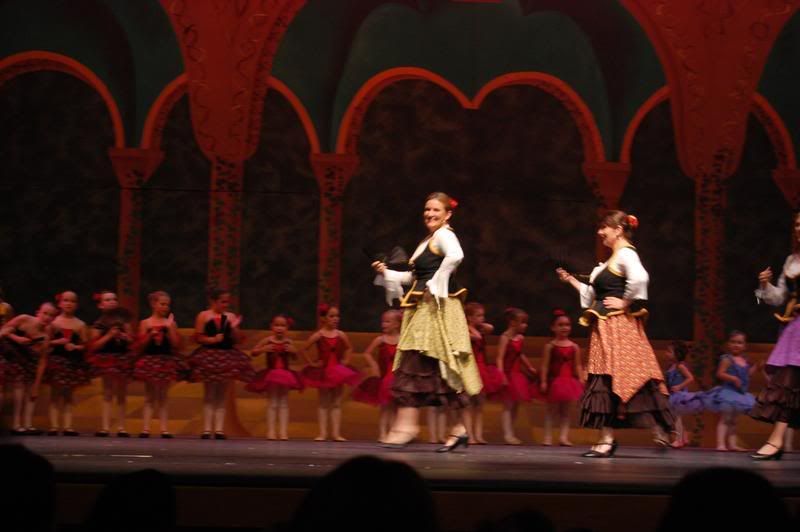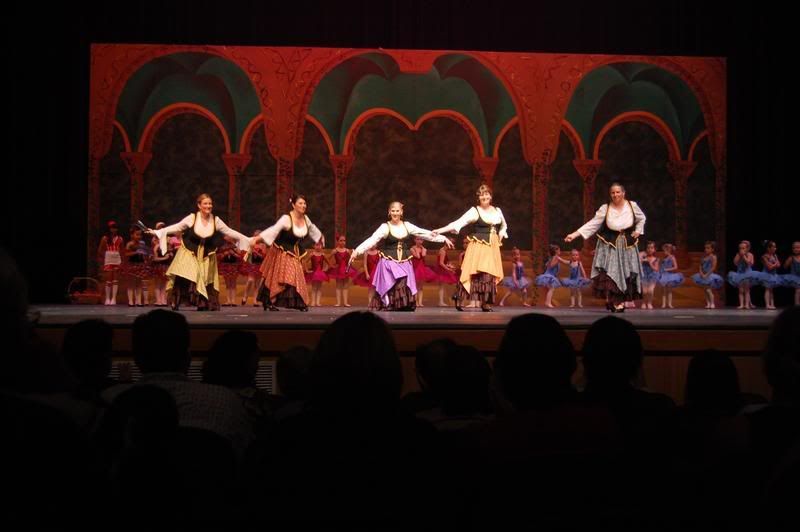 And then after the show: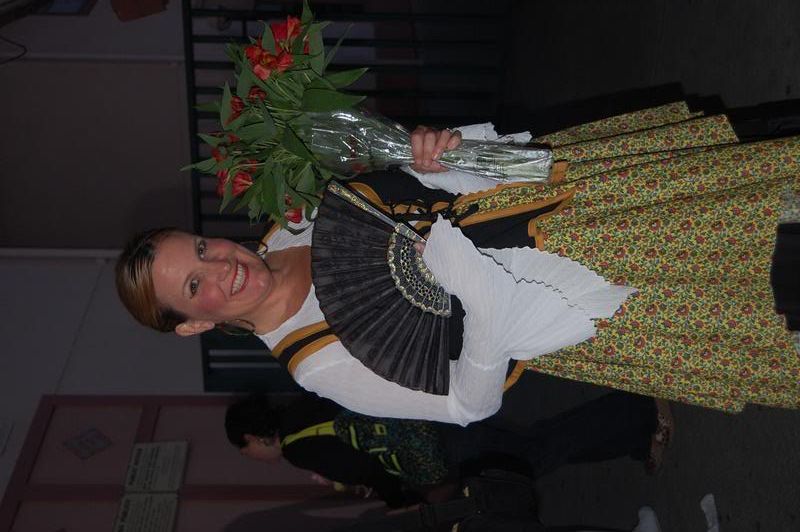 Sorry some of the pictures are blurry, but we
were
dancing.
And it was fun!