Hello.
I'm exhausted. I came back earlier today from my 6th Comic-Con and every year it gets bigger and bigger. And when it gets bigger and bigger, I get lazier and lazier. (or maybe more fatigued).
I had a few goals of this comic-con and they are as follows:
1. Meet Paul Ruebens and get his autograph and also ask him about any Star Tours 2 info, if he had any.
B. Buy a crap load of exclusive toys.
III. Party every night.
I WAS able to buy a crap load of exclusive toys (and even get some of them for free) and I most certainly partied every night.
What I didn't do was meet Paul Ruebens... he cancelled.
Oh well, moving on. There's plenty more to see and do at San Diego Comic-Con, the largest convention of any kind anywhere!
My trip report will be FILLED with photos and it may take some time to get through so I do hope you bear with it all. What I'm not going to do this time is to do it as a day-by-day report. Instead, I'll give a sampling of everything that is to offered and lump all days that are related into one section.
One update may be just to see the latest toys on display. Another might be what celebrities can be found at the convention. I don't know what I'll do when so it will all be a surprise!
Let's start with my digs for the week. The Comfort Inn Gaslamp. $131 a night for a room with two beds. $16 a night to park my car.
It's not luxury but it's serviceable. Free internet at least. Too bad I didn't have a laptop with me.
This is where I could have stayed.... the Marriot. It's way closer but somehow I just decided not to be crammed in a room with three other dudes. I wanted my own bed.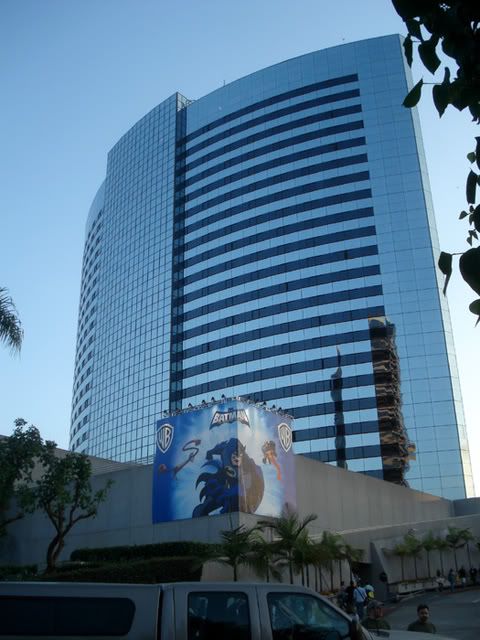 Oh well... let's take a visit anyway. The elevator...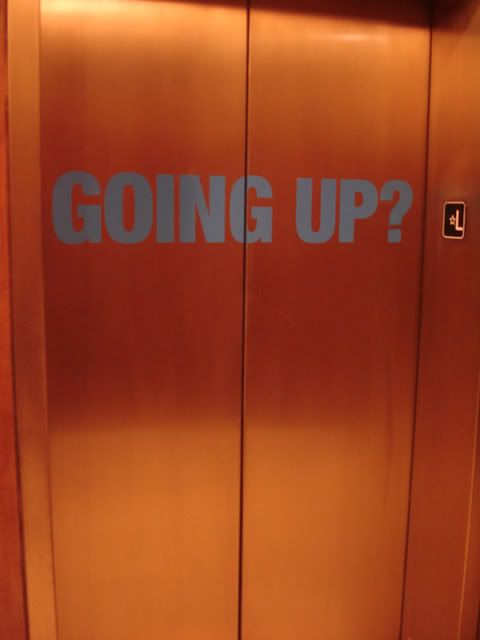 The entire elevator was decorated with Disney-Pixar's UP.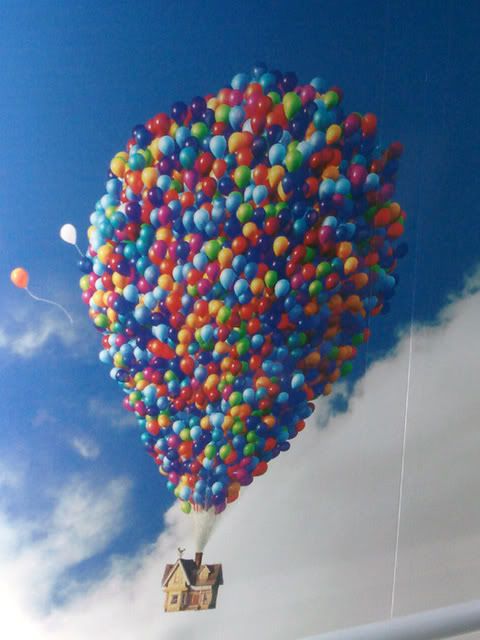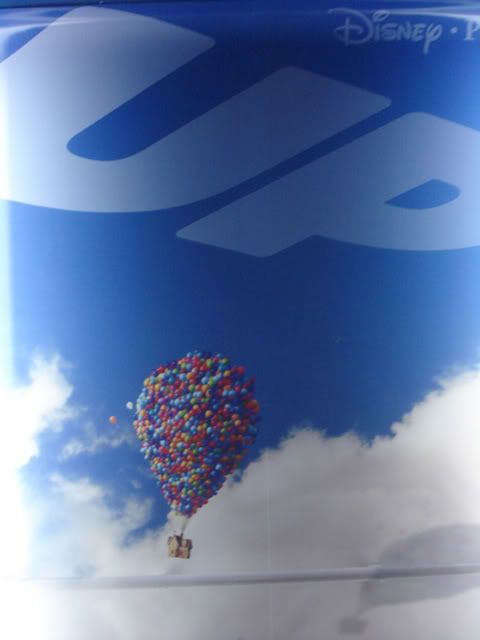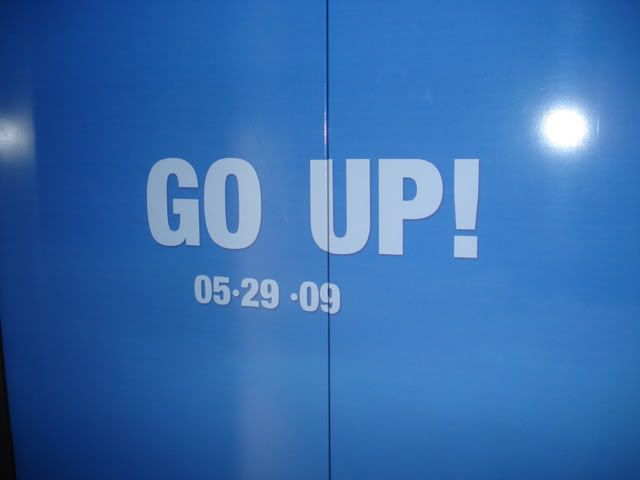 Beautiful San Diego..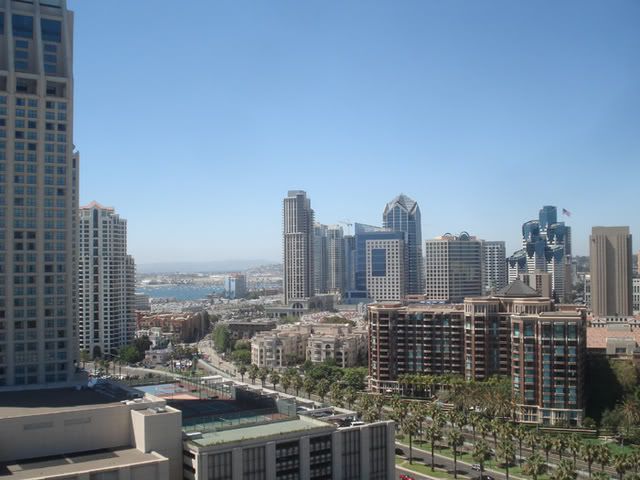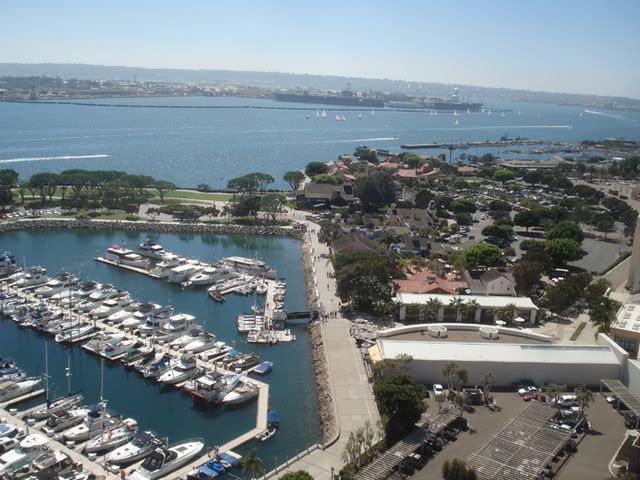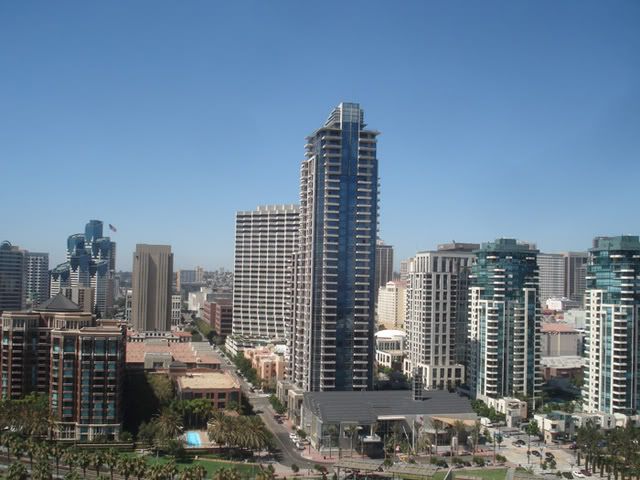 The lamp posts throughout San Diego were announcing the convention as celebrating the 'POPULAR ARTS'. Screw the unpopular arts! That stuff is for babies!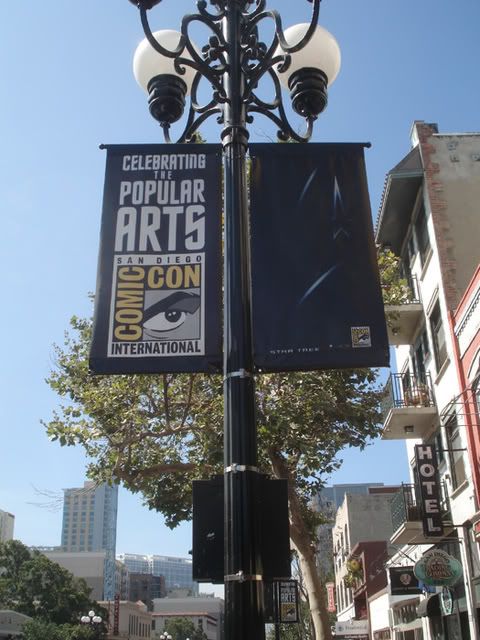 Several merchants have decorated their windows with a warning for all..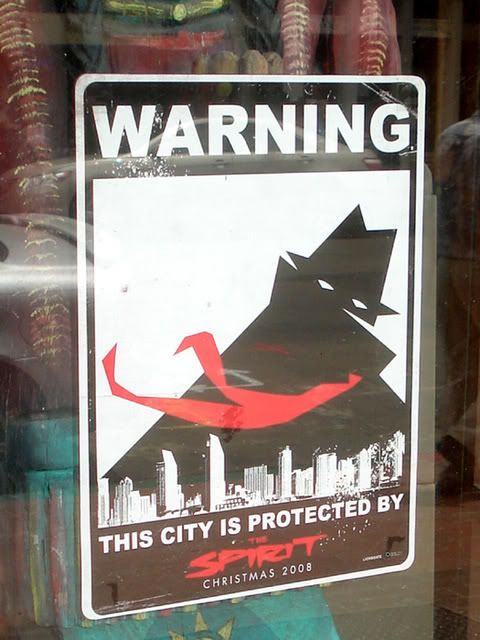 Here's a crapper in the sky.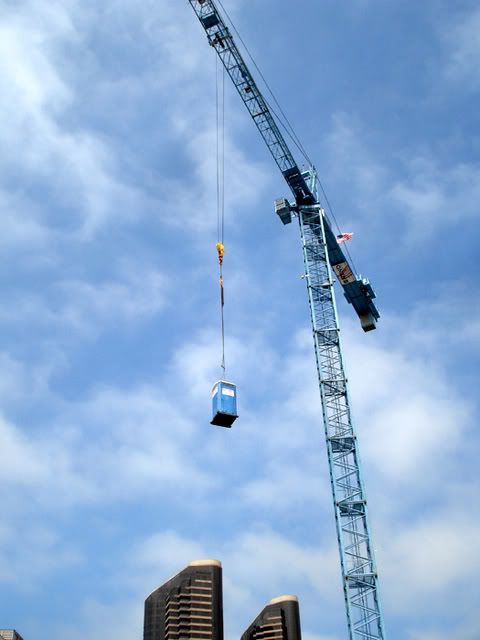 Petco Park is right across the street..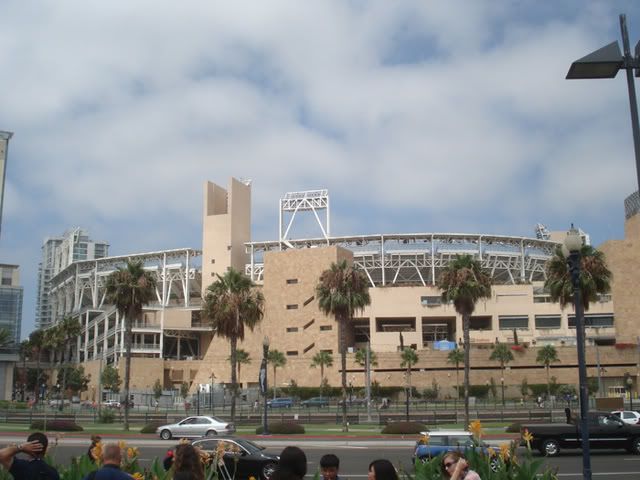 And my apologies to end right there. I must get some sleep! I promise it will be MORE interesting!