Hey all, okkay so I know I'm a little late w/ this report but collecting pictures from like 15 different people was difficult and then trying to compile and resize and all that on top of being physically drained was no easy task!
I'll stop complaing! So here is a compliation of my trip to the World Famous San Diego Comic Con this year.
God, it was such a great time. I hung out with good friends, met new friends, got to see crazy things, to geek out with little fear of repercussion, and just ah! It was great. Anyway, on to the pics.
We start with Thursday because even though I was present for preview night I took no pictures. I bought a Con Exclusive Indiana Jones box for Darkwing Chuck and myself and got a pair of blue fairy wings from Disney.
Thursday morning our first order of the day was to get ourselves some huge WB bags and a pic of the inside of the Watchmen ship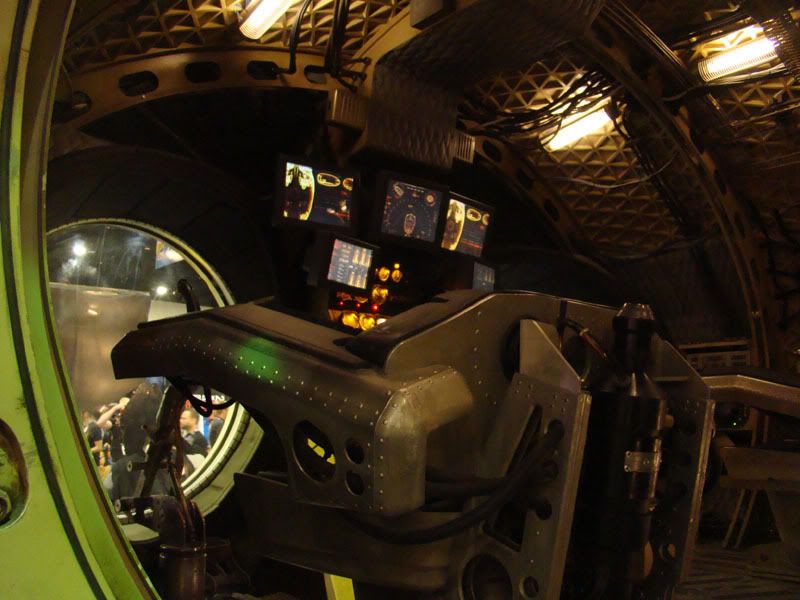 Then we had to hit up the
Freaks, Geeks & Tiny Toons
panel!! A panel w/ the writers and producers of Freakazoid & Tiny Toons!! Awesome!
Paul Rugg (a writer and the voice of Freakazoid)
The rest of the panel (Left to Right: Bruce Timm, Sherri Stoner, Rich Arons, Andrea Romano, John McCann, Paul Dini & Jean MacCurdy)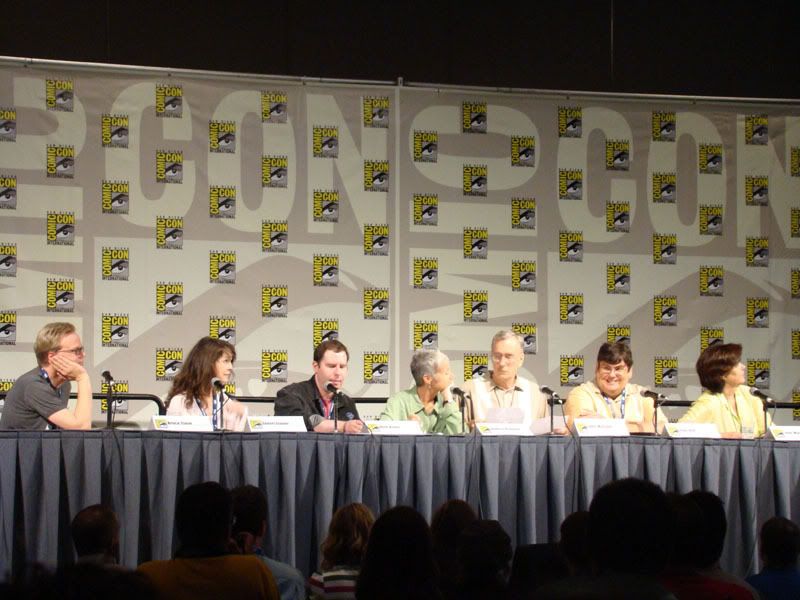 Bruce Timm (Animator on Freakazoid who's also worked on like every incarnation of animated Batman)
Sherri Stoner (A Writer for Tiny Toons & Animaniacs who was also the voice of Slappy Squirrel and for you Disney fans [not sure I'll find any of those on micechat :P] she was the live action model for Ariel in the Little Mermaid)
Andrea Romano (The Casting director for like every animated series known to man)
More Paul Rugg.. he's absolutely hilarious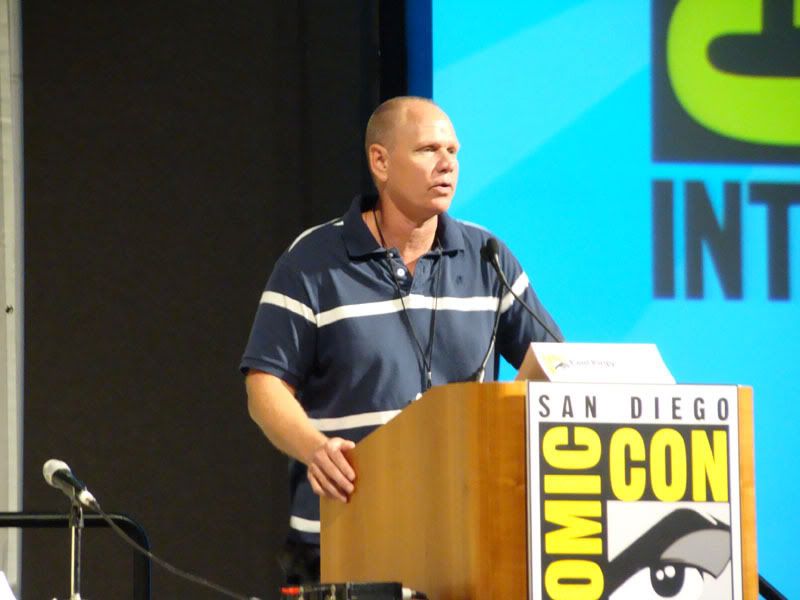 More Sherri Stoner
After a fantastic panel we hurried downstairs to jump in line for the panel signing at the WB booth. Many things happened in this line... I ran into Little Cricket, I talked to the guy in front of me who apparently worked on the Animaniacs comic book (and was super nice) and my friend Amanda and I got pulled out of line by Sexy Jesus men who were promoting Hamlet 2 :P (The pics also good cause you can see the Freakazoid shirt I made)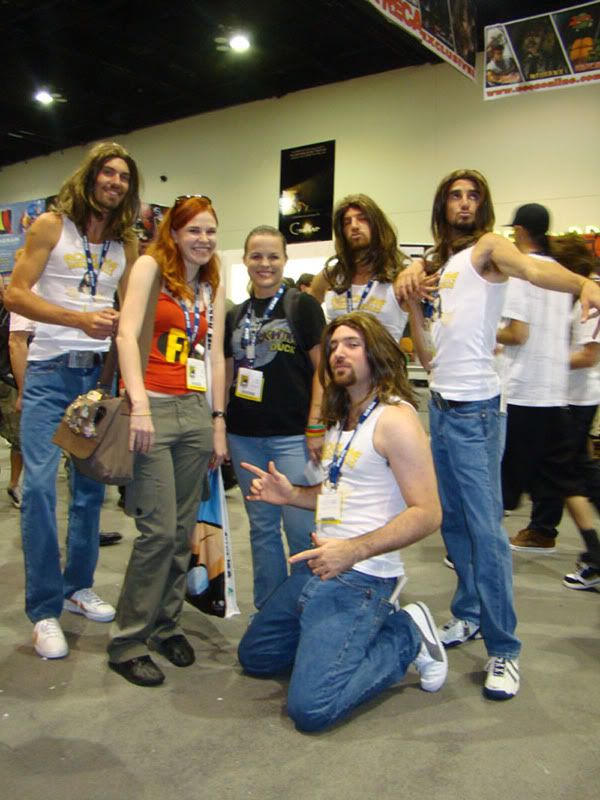 Amanda meeting Paul Dini and having him sign her Batman the Animated Series DVDs
This was us in the right hand corner on the big WB screen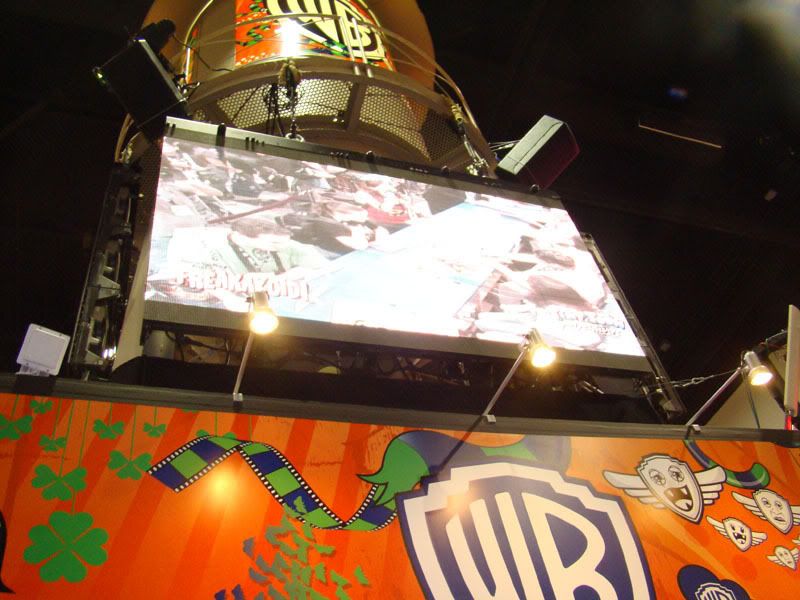 Everyone at the signing was really awesome. John McCann kept gushing over my shirt and thought it was awesome that I had made it myself. Then we talked to Sherri Stoner a bit and I told her she's my idol and I want to be her when I grow up. She was super sweet about it (me rambling like a fool) and told me that she gave me permission to be her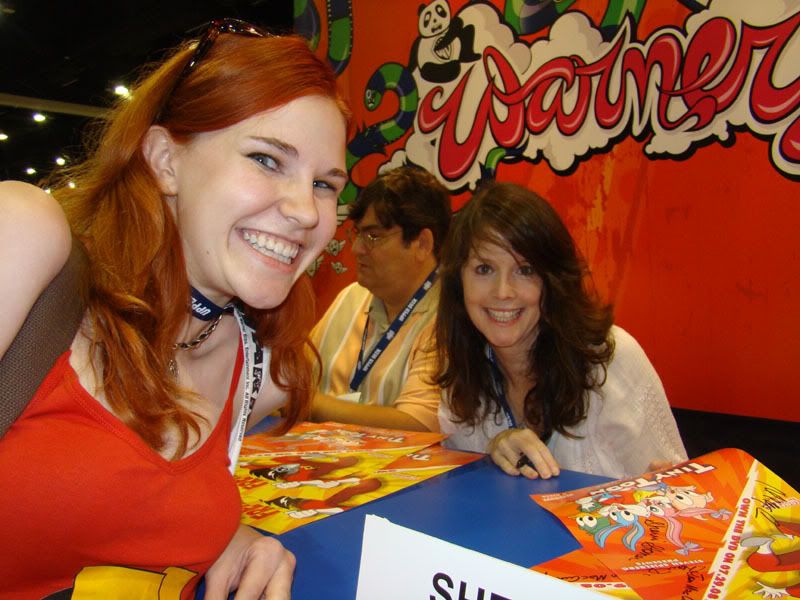 We also talked to Andrea Romano a bit and told her when we had seen her quickly before the panel we realized we were probably the only crazy people that got excited over seeing casting directors.
After the signing, we had a ton of time to kill so I changed into the rest of my costume and we hit the convention floor
Amanda and I showing off the restroom sign... for unknown reasons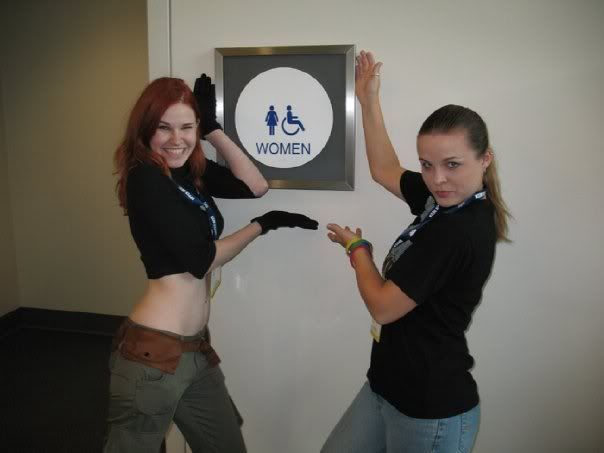 Darkwing Chuck w/ the Ghost Busters... these guys faces were priceless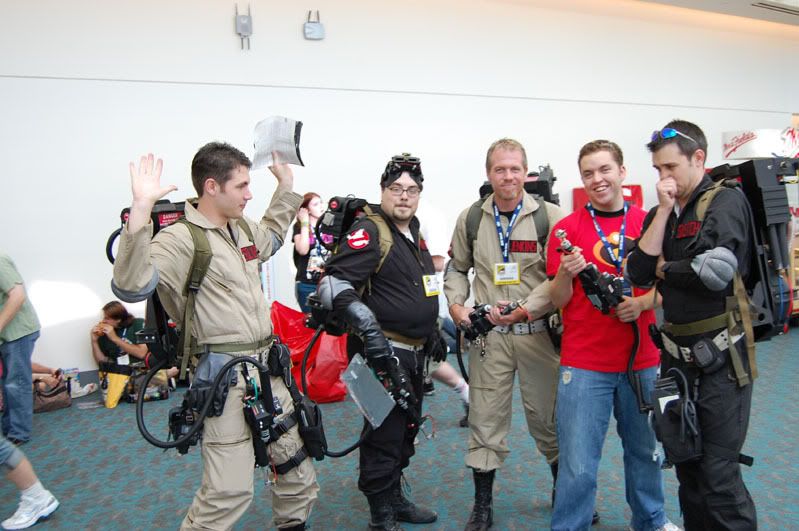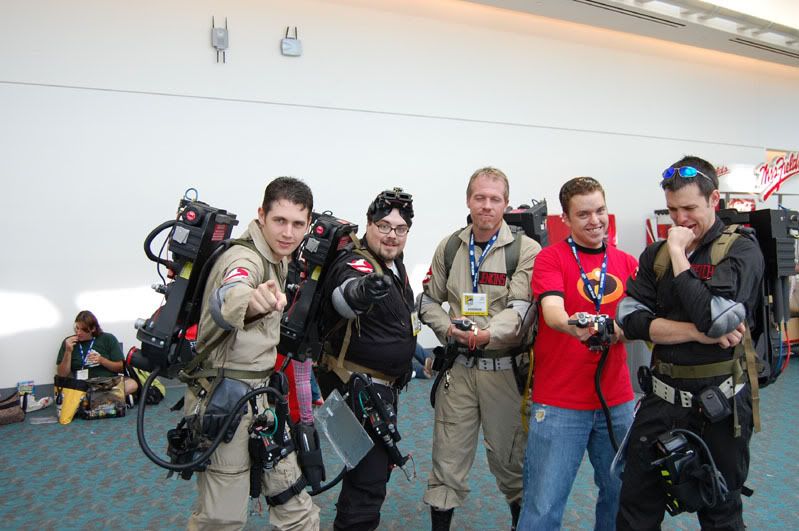 The Jones's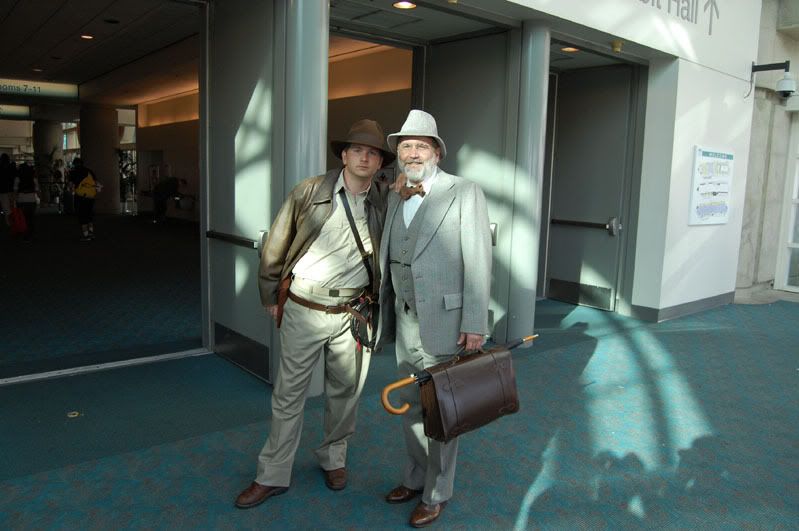 Ghost Buster Girls at DC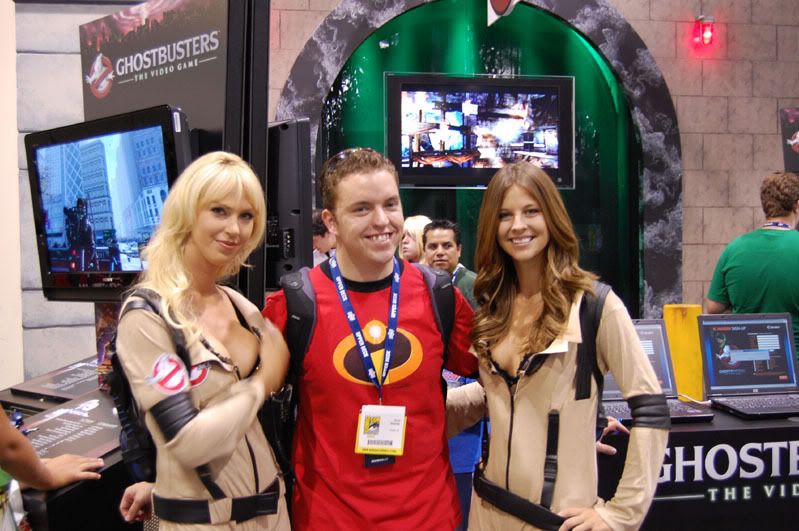 Some really cool Wall*E prints I wish I had money to decorate my house with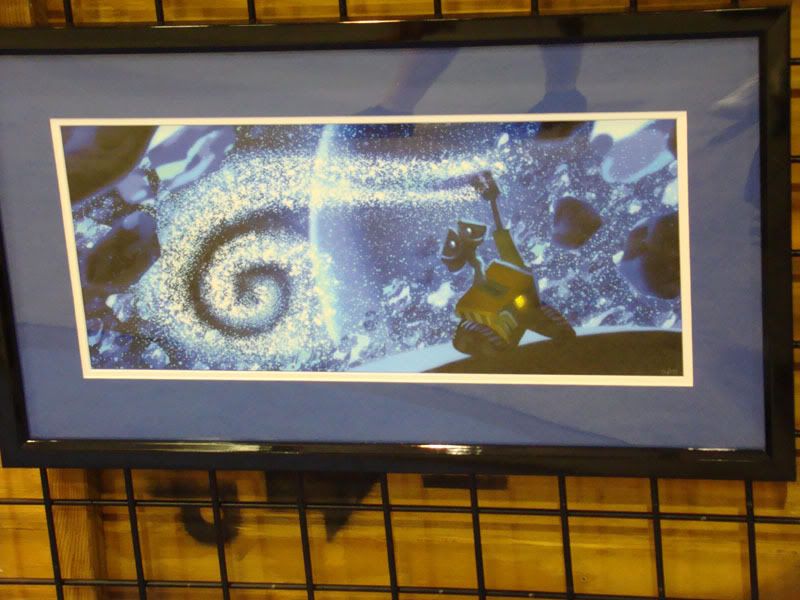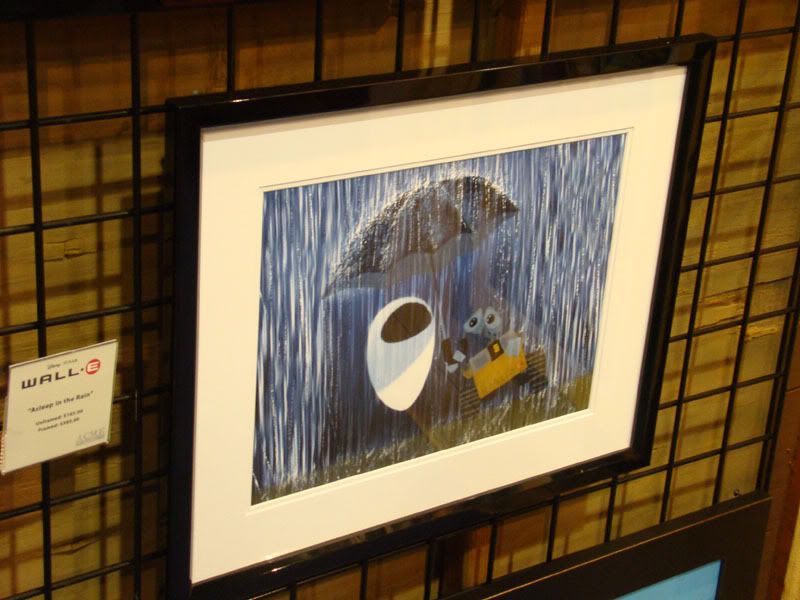 And the poster for the next installment of the Family Guy Star Wars Saga (I can't wait... plus the title's fantastic)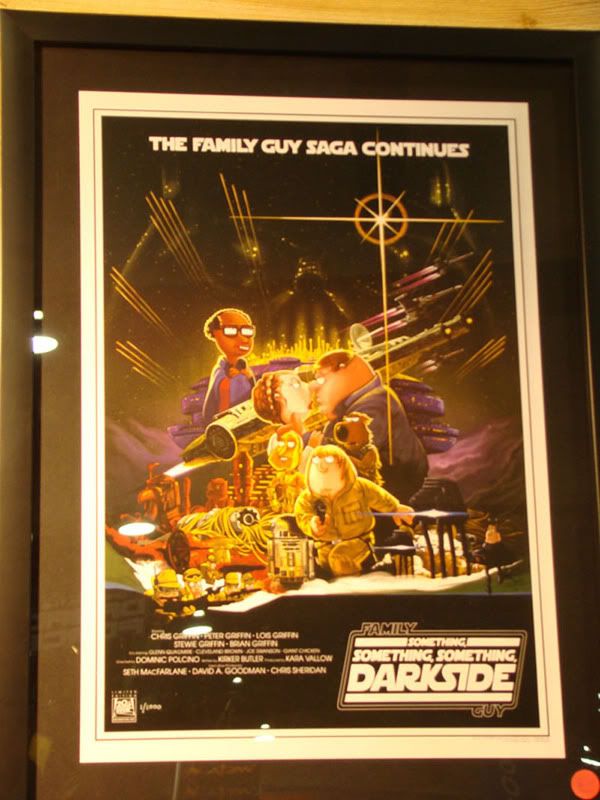 Chewbacca (he did not look like a happy man... like anytime I saw him... even when he was on a lunch break)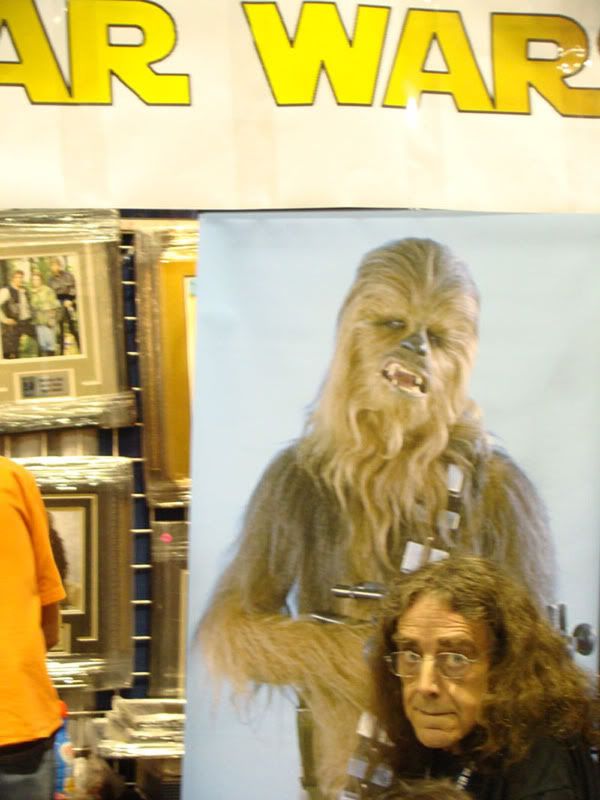 The Darkwing Duck statue at Sideshow Collectibles that will be mine!! (One of the guys at the booth said that Tad Stones had been by and seen it and thought it was great... I wanted it even more after that)
A bunch of cool Buffy statues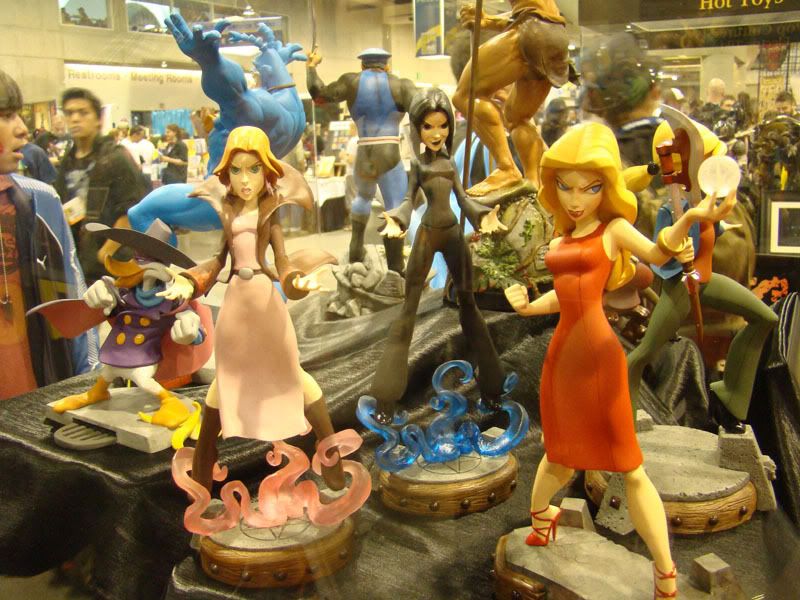 Me with Iron Man...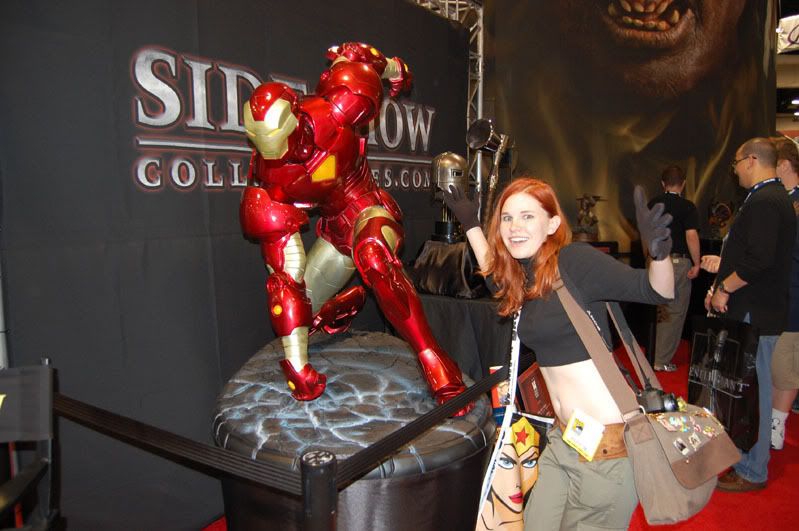 Vader knows how to party Chibi style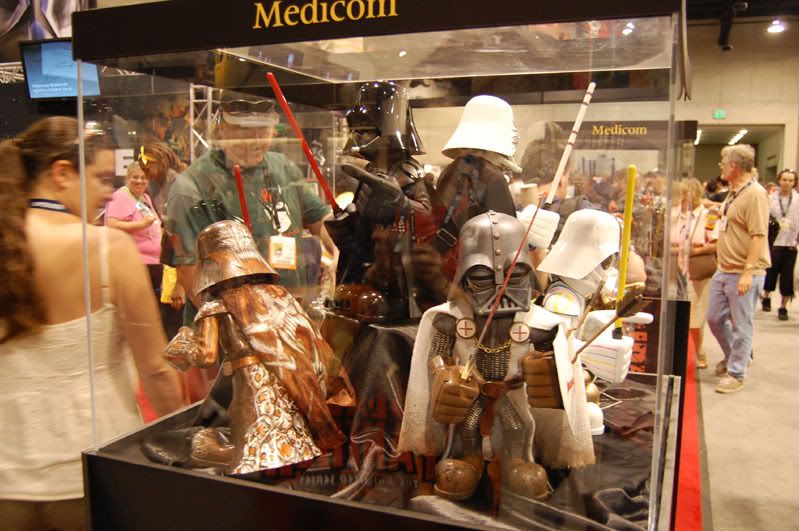 R2-D2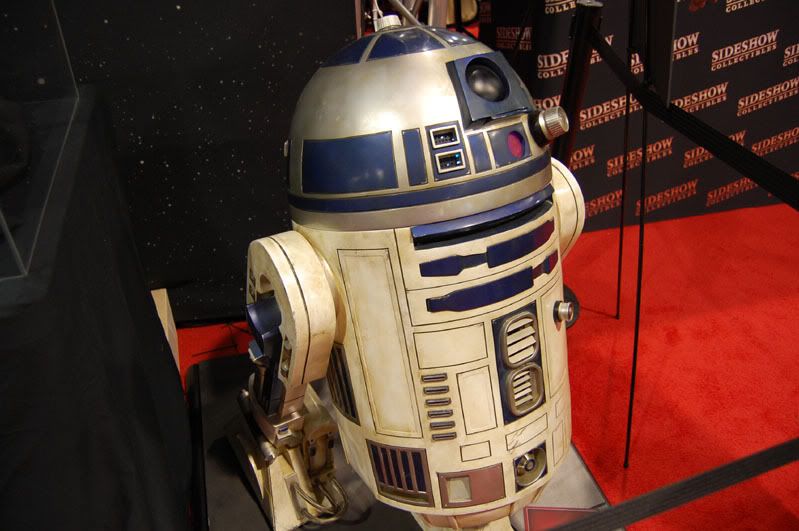 Hell boy arsenal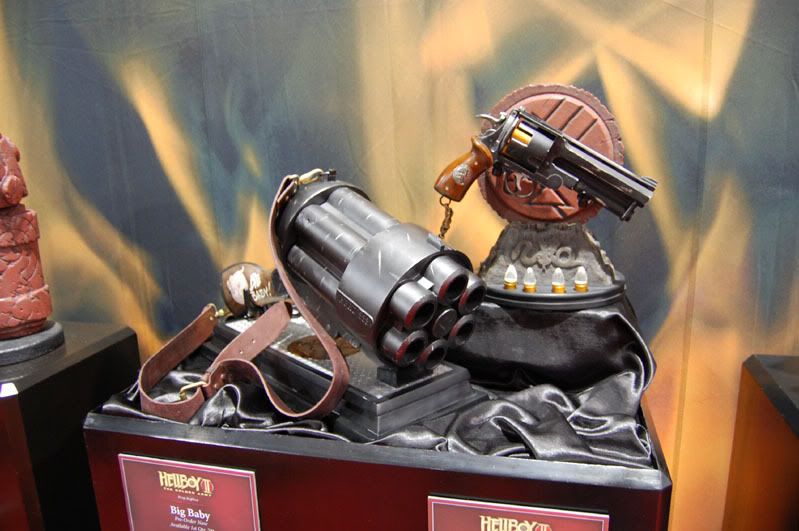 Awesome Rouge statue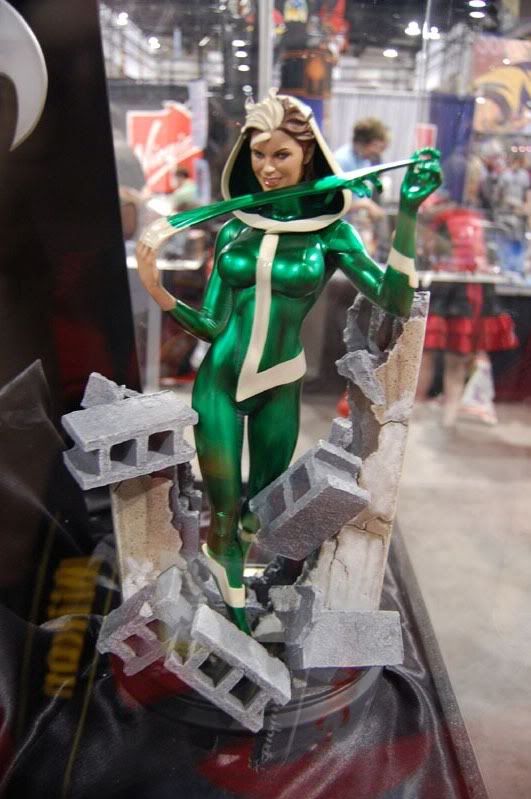 Angel puppet! (I want!)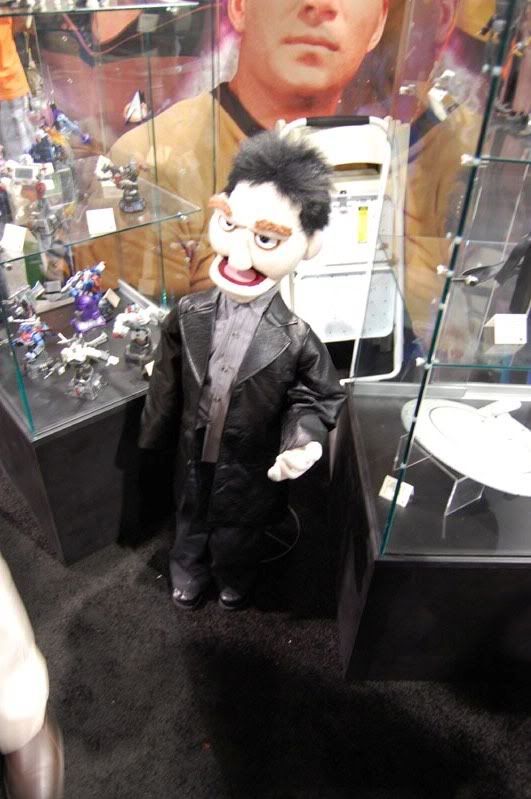 A Cylon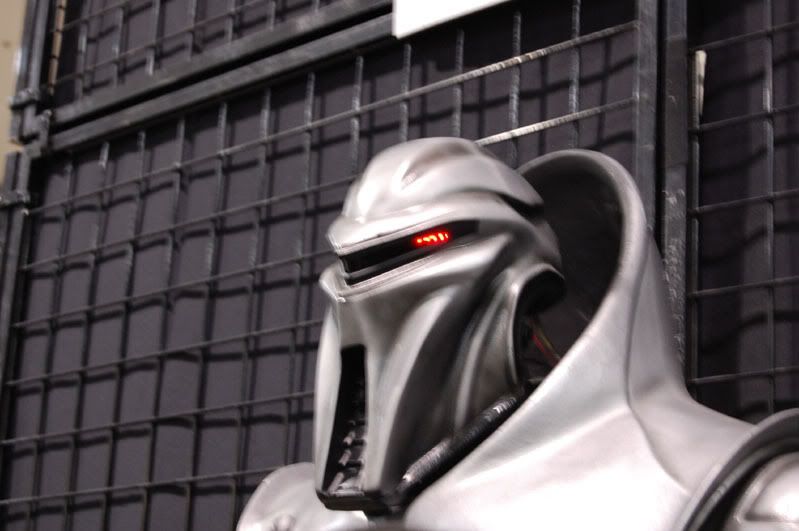 The Flux-Capacitor that would later belong to Darkwing Chuck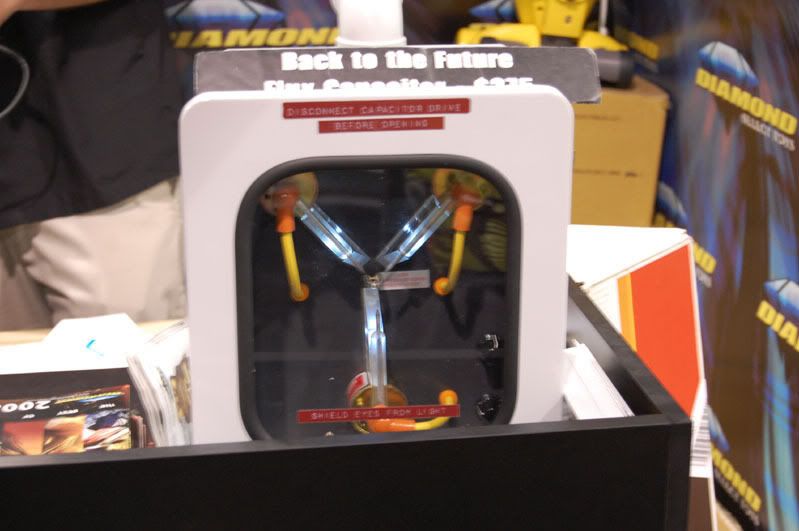 We randomly found this artist named Laurie B who did these wonderful drawings, a lot of them Disney and other fan art-y type things and my friend Rachel had to get one of her books. She drew a really cute Harely Quinn inside the cover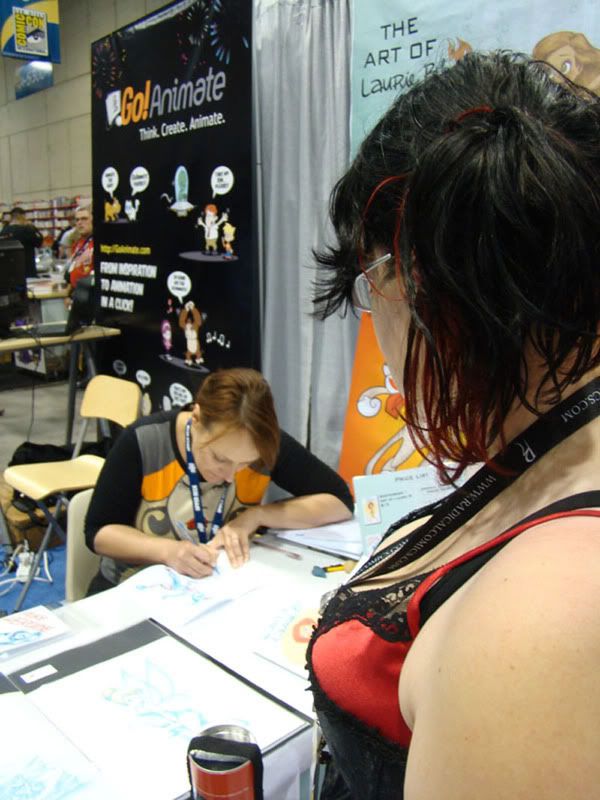 Jabba the Hut and not so slave Kim Possible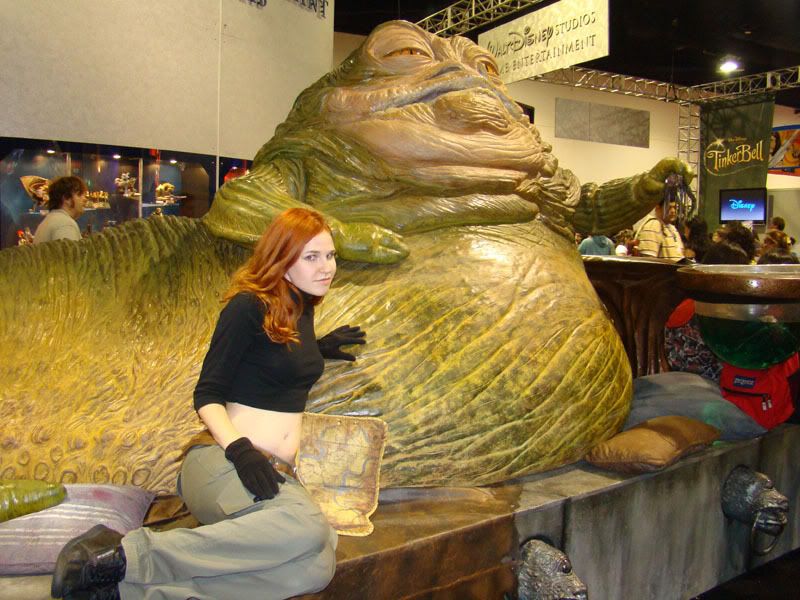 For those Heroes fans, here's some Hero's props inside the NBC booth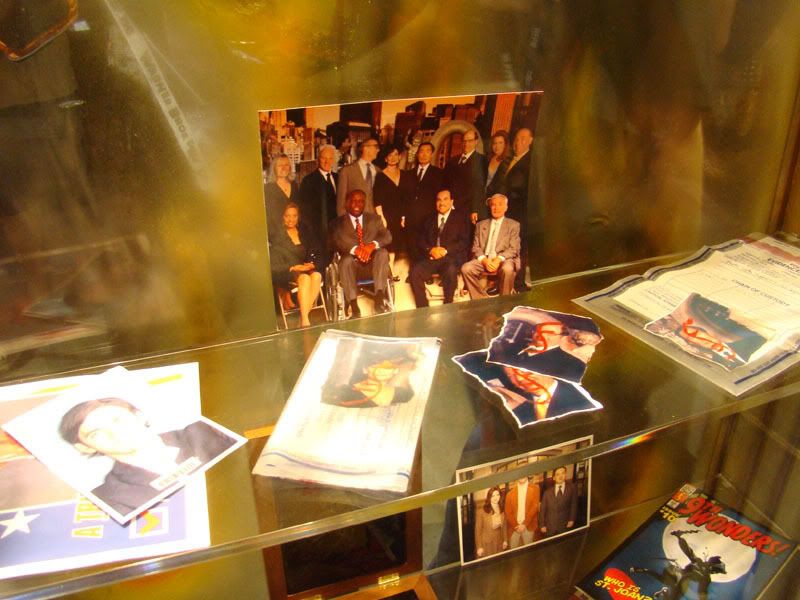 HRG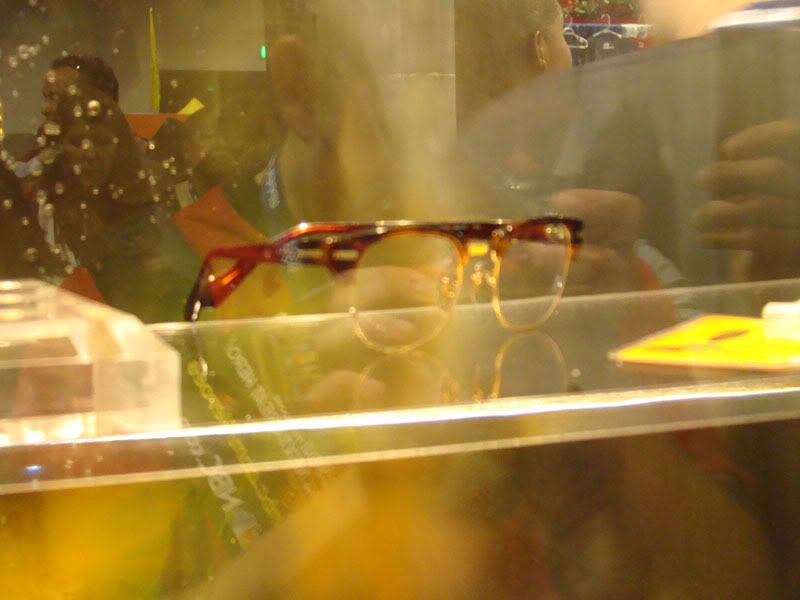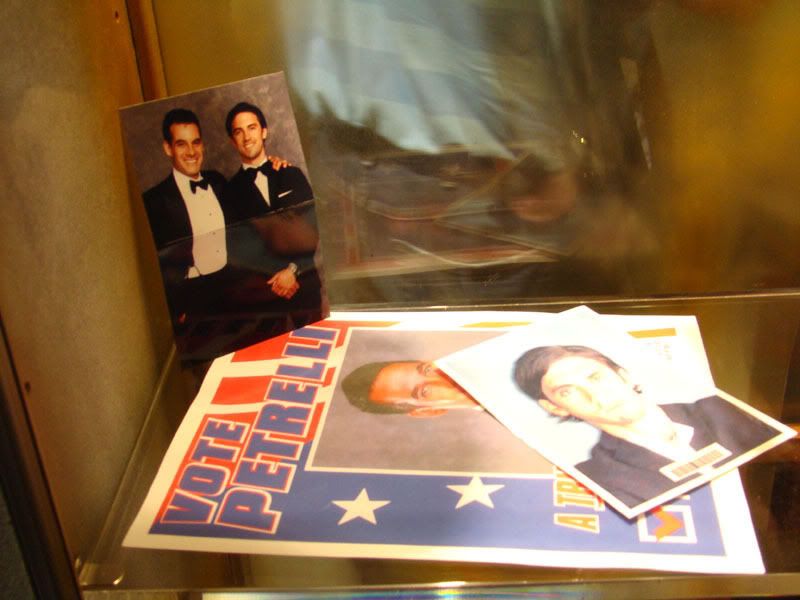 Halloweentown! The thing I most want in the world (actually I'd rather have the curly hill. I just need 6,700 more dollars)
Me bring random and weird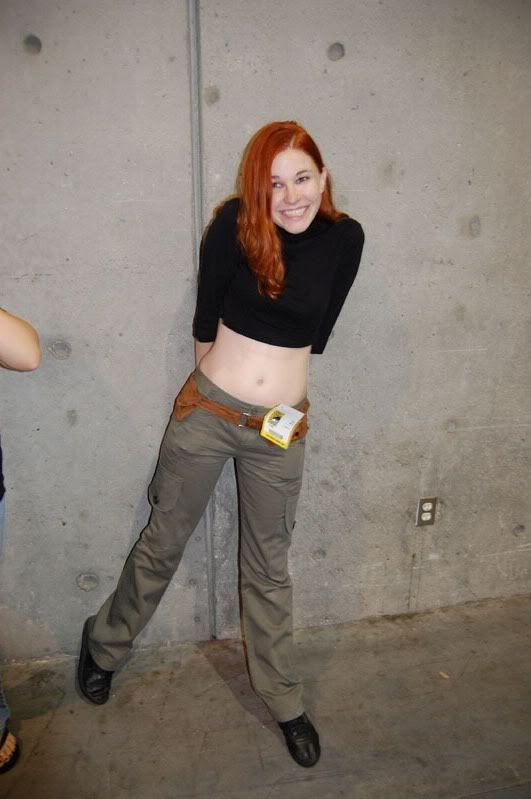 And Attacking Amanda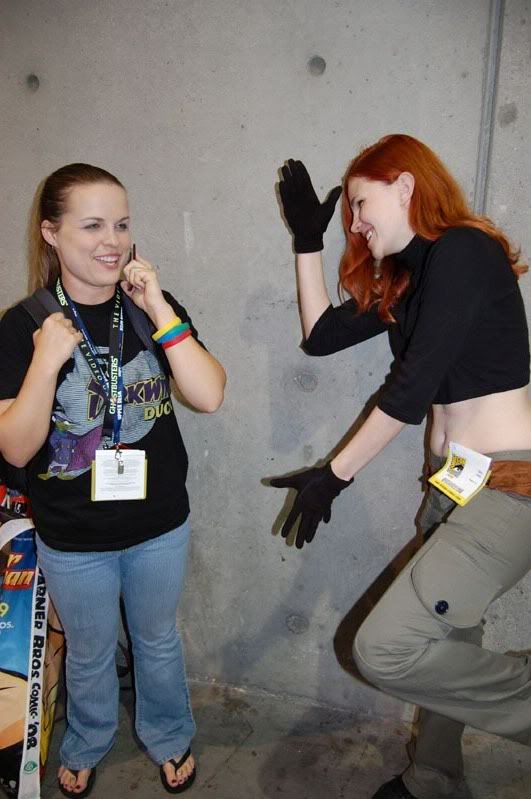 Later we decided to go to the
Spotlight on Floyd Norman
Panel.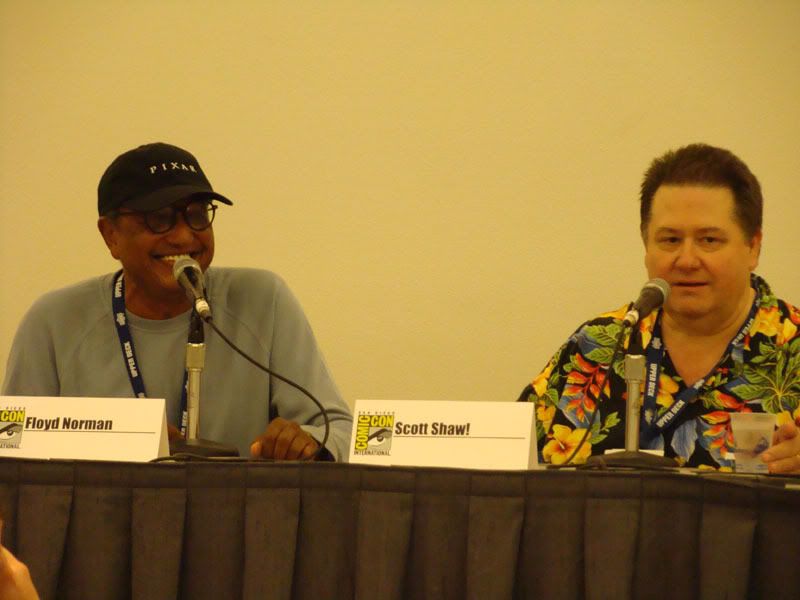 Floyd was facinating to listen to. he talked about his time in comics and working for Disney and working for PIXAR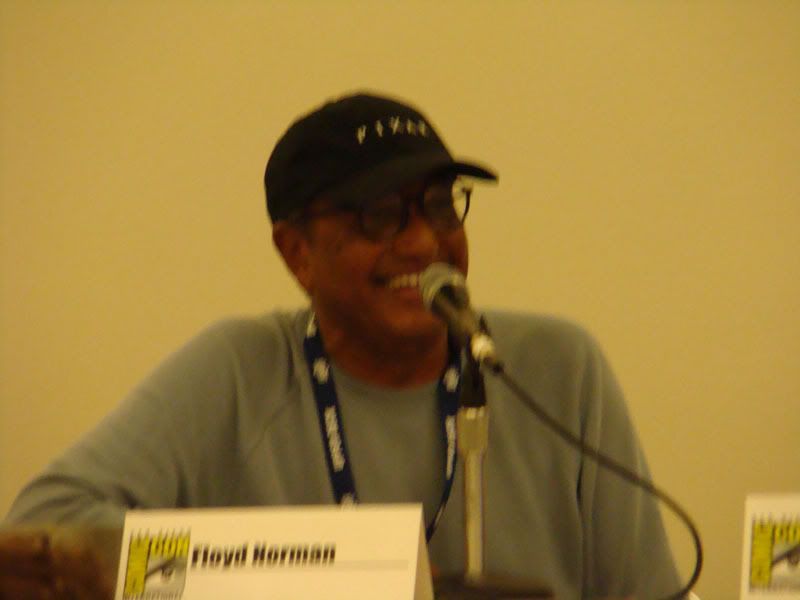 He also received an award (I believe it was the Ink Pot award or something of the sort) during the panel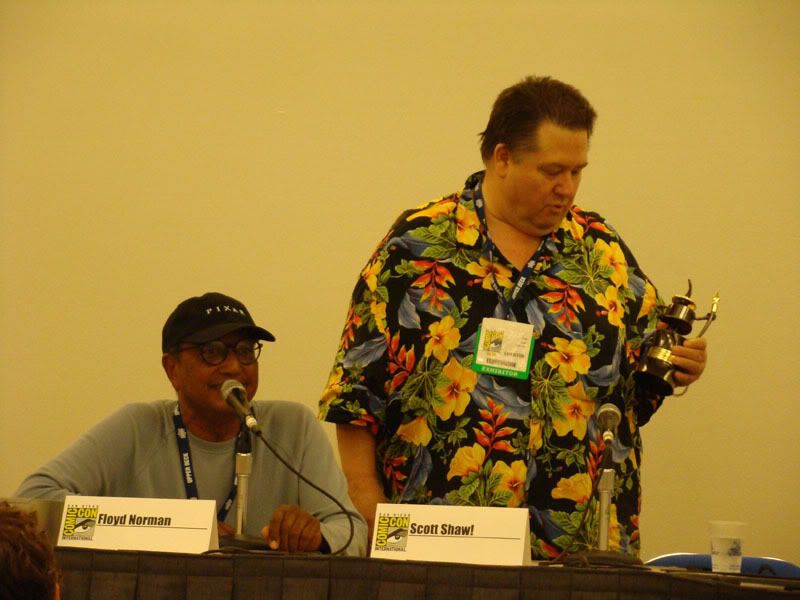 The Disney Geek in me had much fun!
Outside we ran into Rouge and Superman
And I tried to steal He-Man's sword even though it said not to touch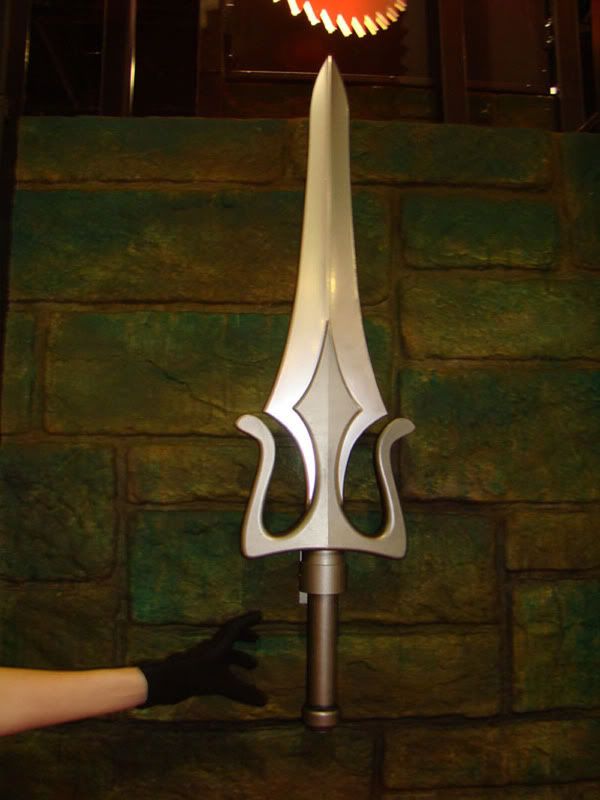 A very realistic Jack Sparrow figure
And Indiana Jones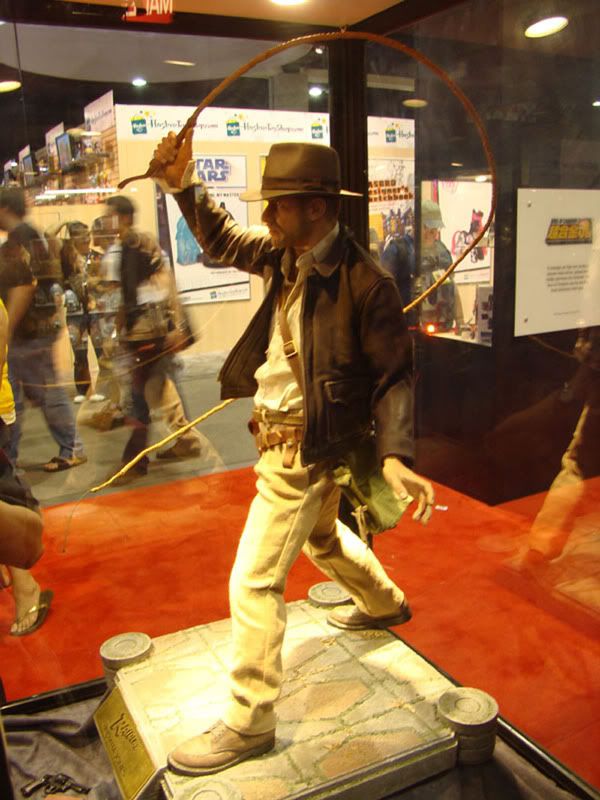 We cut the night short because there wasn't anything else we wanted to do and we were tired and hungry so it was off to the trolley
Darkwing Chuck and Rachel on the Trolley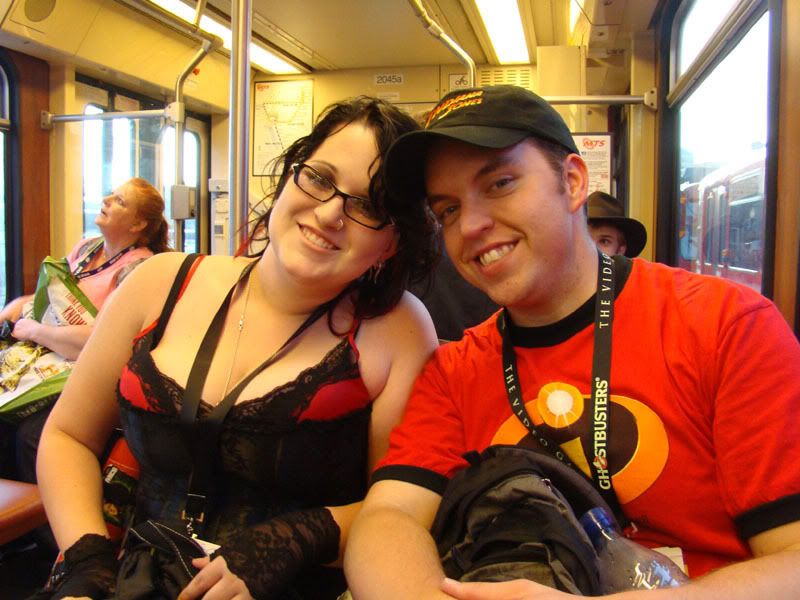 My brother w/ the Fedora Darkwing Chuck won and the back of his friend Zach's head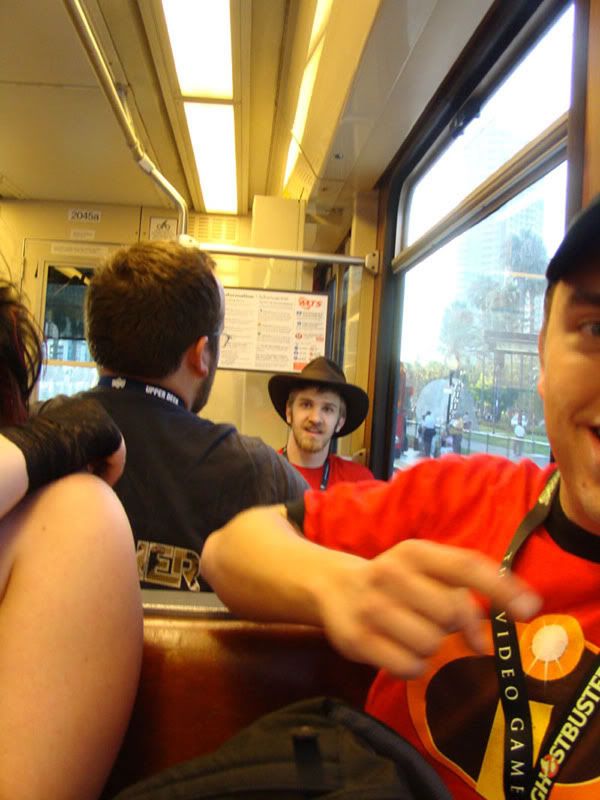 The closest we ever got to the Mummy statues... they were really cool though
Bored and waiting for our transfer Trolley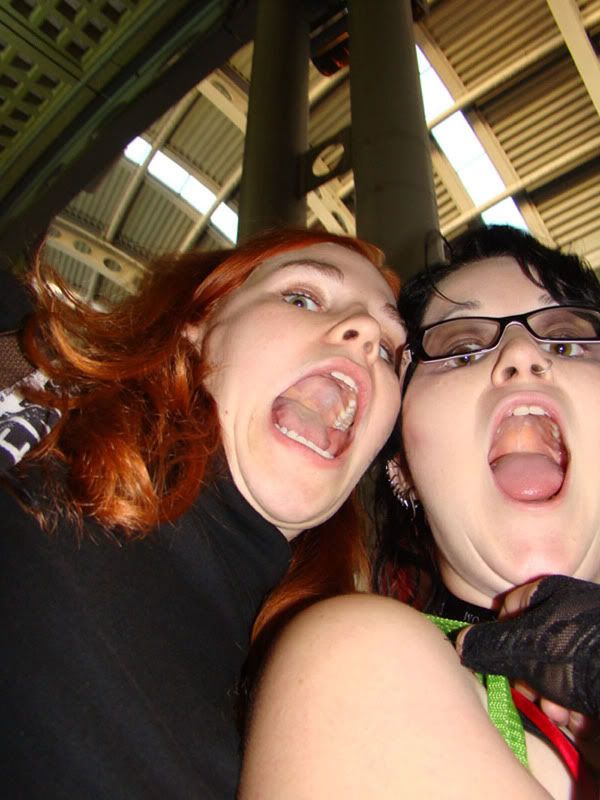 Dawwh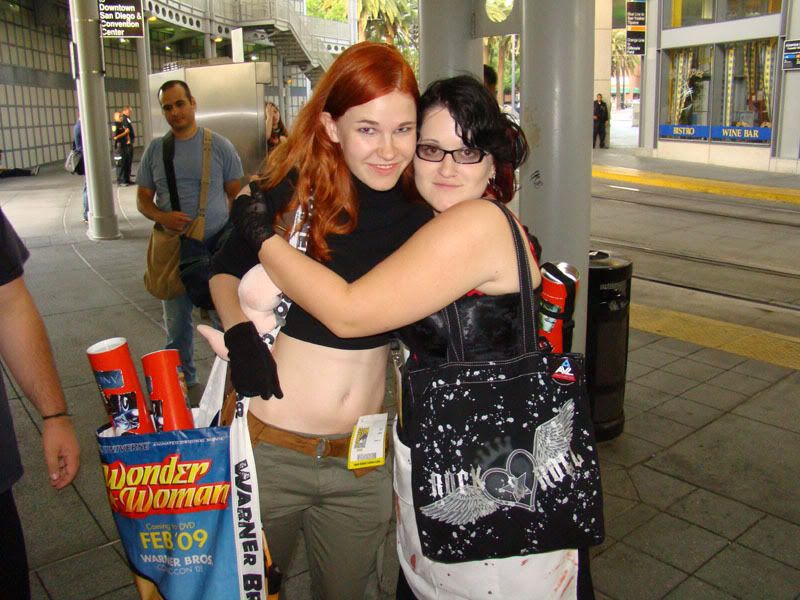 Really... i don't know what they're doing... as I said several times over the course of this trip "I need to stop hanging out with boys"
Dancing on the trolley and annoying everyone around us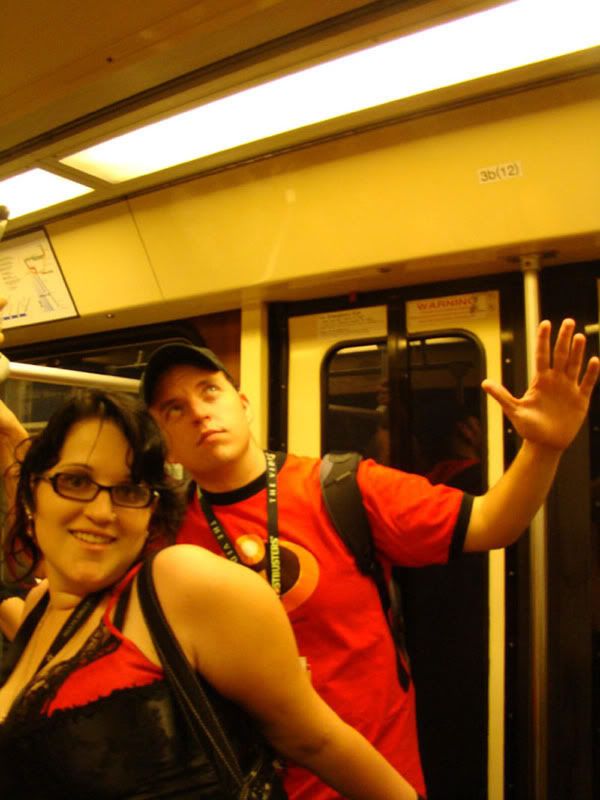 I look drunk
And I shall leave you with Rachel sitting on the floor mad at the world because she had fallen like 8 times when the trolley took off :P
All right! So that's it for Thursday. I'll have Friday coming at you soon!