Light Mouse honored me by asking that I make the birthday cake to celebrate his and TRL's birthday's on 08/24/08. LM asked that I do a themed cake (as they are more fun) and we chose a tiki theme. Following are pictures of the cakes as I made them and the completed cake at the meet.
First of course came the baking as this cake consisted of 14 layers of various widths. Then came the stacking, crumb coating and chilling overnight.
Well I had a picture of them in the fridge but for some reason I can't download the picture....oh well....
Saturday morning I went out to buy some final supplies before I started working on the cakes again. First came attaching the fondant for the faces to the cake. Next was applying the fondant to the entire cake.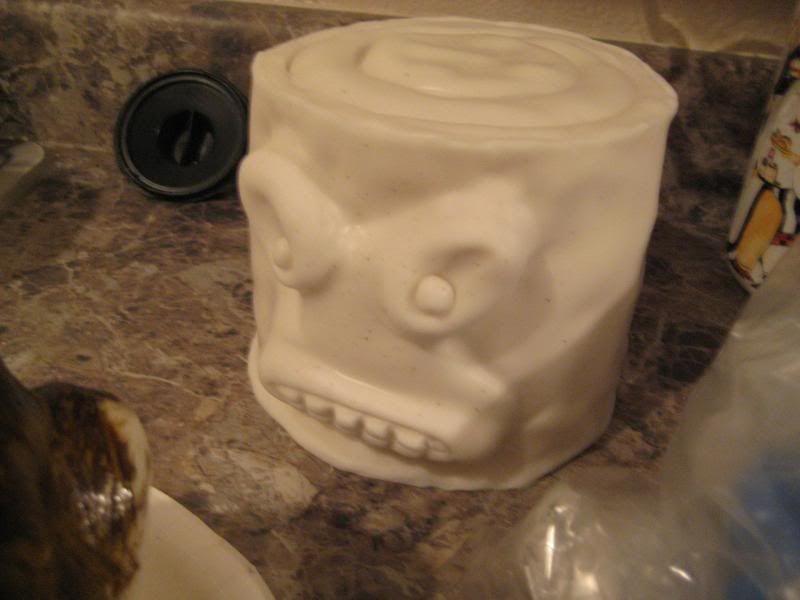 After this I had to let the cakes come back to room temperature before I could start painting them. The "paint" consisted of icing coloring and vodka to reduce it to a more liquid state. I was worried that the cakes would not look like wood as I had been unable to find a wood impression tool/sheet but the brushes I used actually allowed the cake to look like wood after all.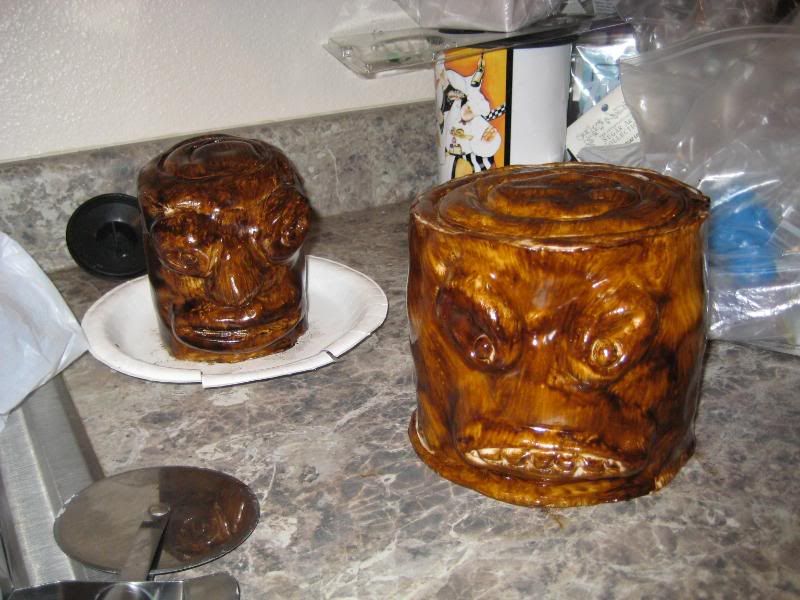 Once the cakes were painted brown I alowed them to dry before adding the "carved" work on the back of the cakes.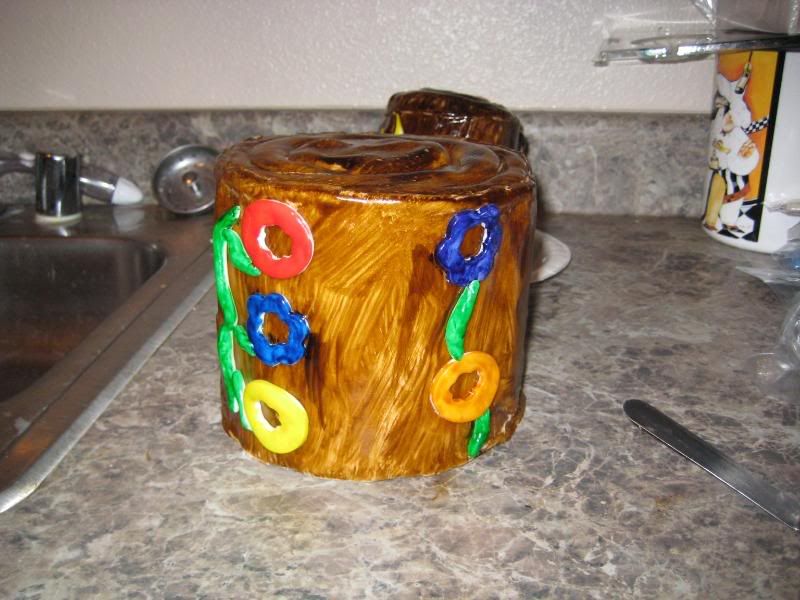 Sunday morning was all about loading the cakes in the car...can we say four trips up and down three fights of stairs....
Light Mouse met me in the parking structure and we prepared to take the cakes to the picnic area. While waiting for the tram Disney1978 came along and helped me carry one of the cakes.
Once in the picnic area it was time to put the cake together and celebrate the birthdays. TRL loved the cake and took the top tiki home and LM took the remainder home also. Following are the pictures of our birthday celebration.
TRL, LM and their cake
Me, TRL and the cake..
Happy Birthday TRL and LM!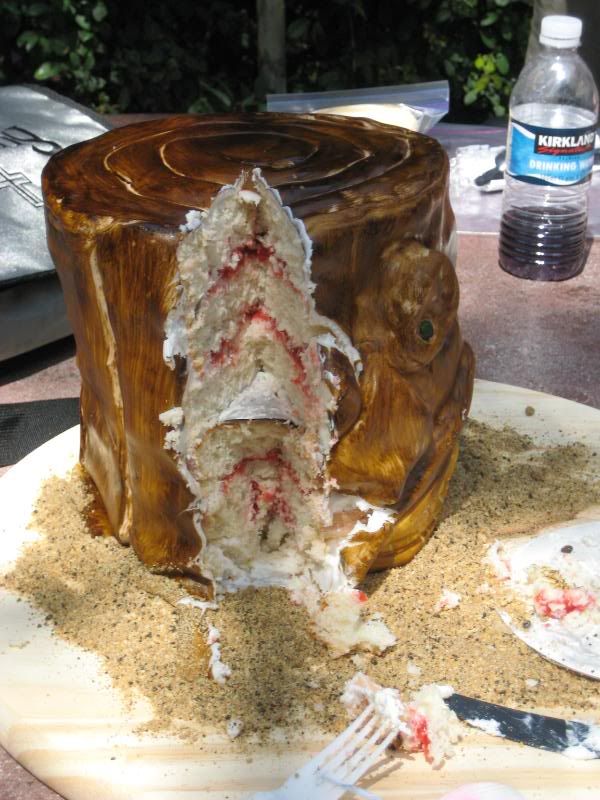 Again I would like to thank Light Mouse for allowing me to make the cake and share in his and TRL's birthday celebration!