On 8-17-08, my dive buddy and I took off for a little dive R&R. This gave us a chance to test new equipment.
We started our adventure at 5:30am, rather Bruce started at 5:00am and then WE started 5:30am.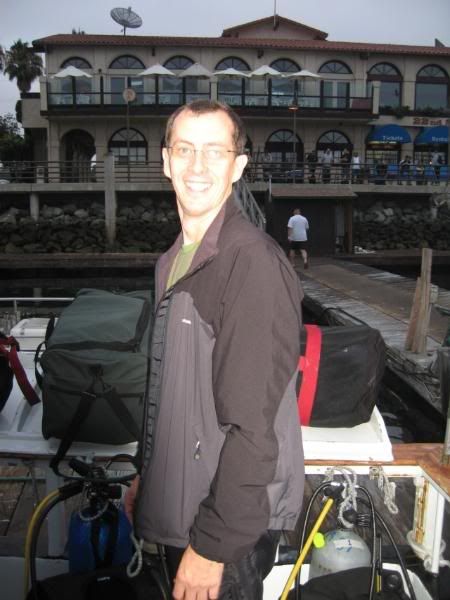 Bruce at 6:15am. So very very am. Fun note; contrary to popular belief, not only are fishermen and bakers up at this time of the morning, so are Scuba divers. Suckers.
To quote Bruce, "You woke me up at 5 in the morning to go on a creaky boat to jump into 55 degree water?" Yes, yes I did. Giggle.
So we left on the good boat "Mr. 'C'". Filled with dive students. Mr. "C" leaves out of San Pedro harbor and makes its way to Catalina Island, on a '3 hour tour'.
The following pictures are from 2 of the 3 dives from this day. I decided not to take my camera with me on the 2nd dive. Which of course turned out to be a mistake. On the second dive we found a very large Morea eel and a seven gill shark. The sight of the Morea eel cause Bruce to shout into his regulator "Holy Crap", allowing me to clearly hear it underwater. Nice.
On to the pictures. Location: Catalina Island near Two Harbors.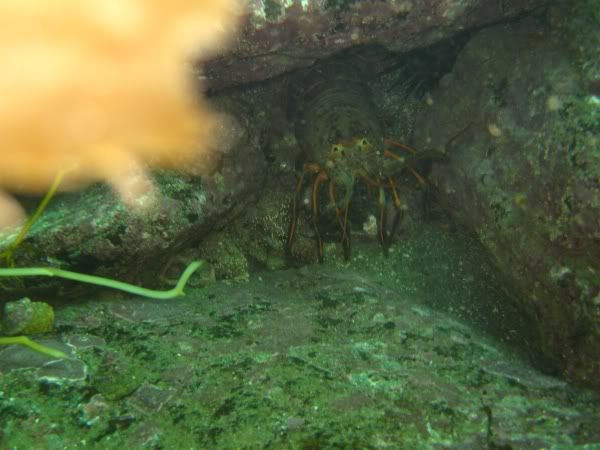 Time to play every one's favorite game: Spot the Lobster!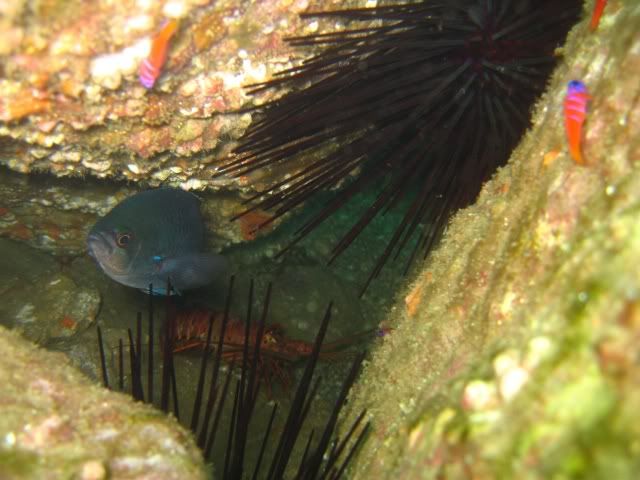 Spot the lobster! Blacksmith hangs out near the reef.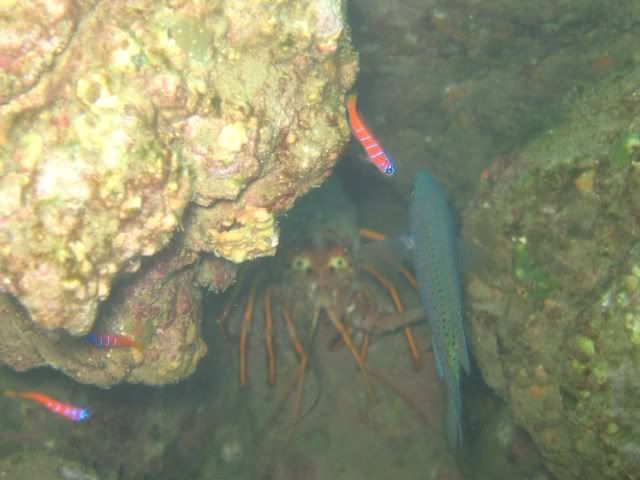 Spot the lobster! Blue striped Gobies and Blacksmith in the reef.