A update on my yard haunt activities heh...getting closer to the parties and Halloween, and things are happening fast.....train set up getting it's decor and lighting worked out, and installing the indoor scenes...let's take a look, shall we?
Finalized outdoor lighting...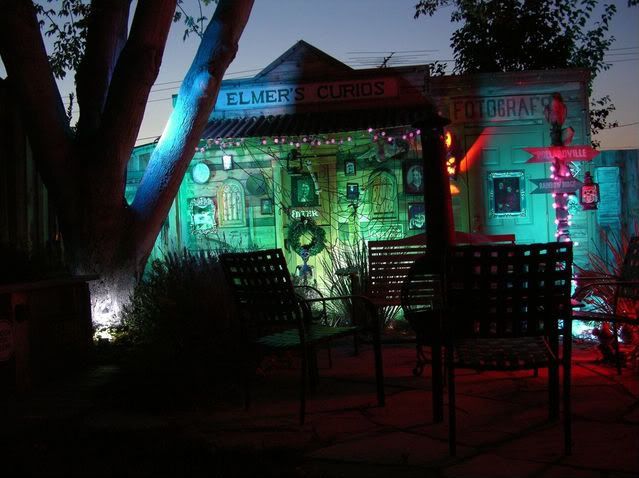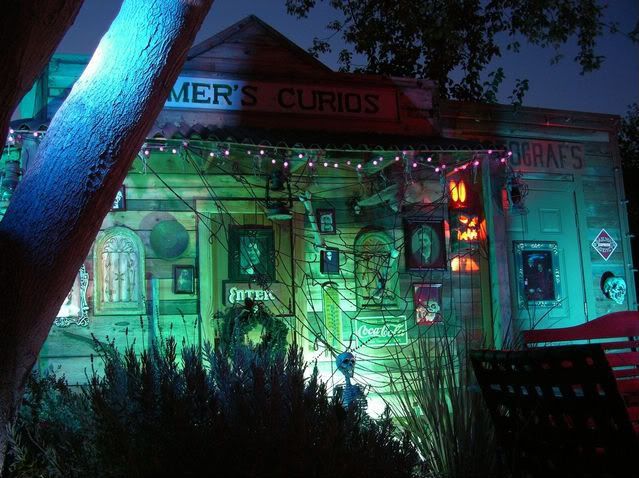 A familiar face heh...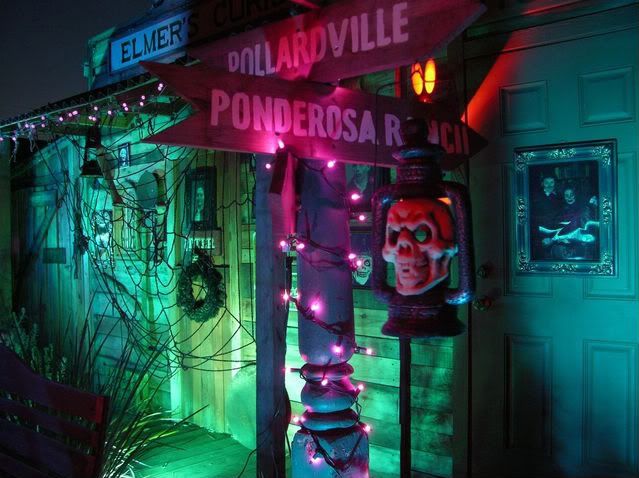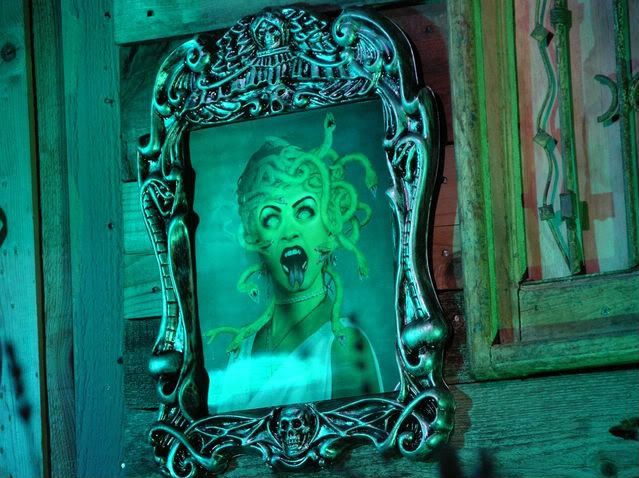 Outdoor scene of a ghoul climbing up out of the mine shaft...
Skeletons enjoy a train ride...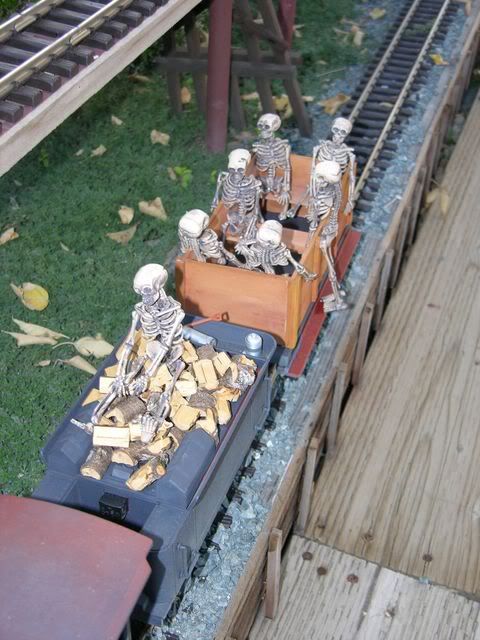 Down the building side, the skeletal gunslinger awaits...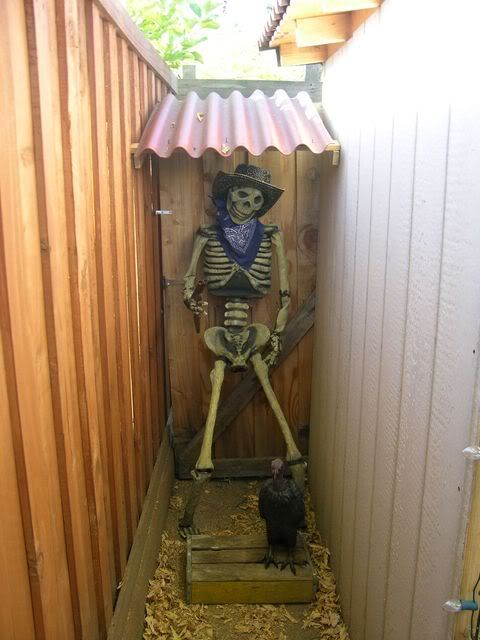 The indoor crypt is set up...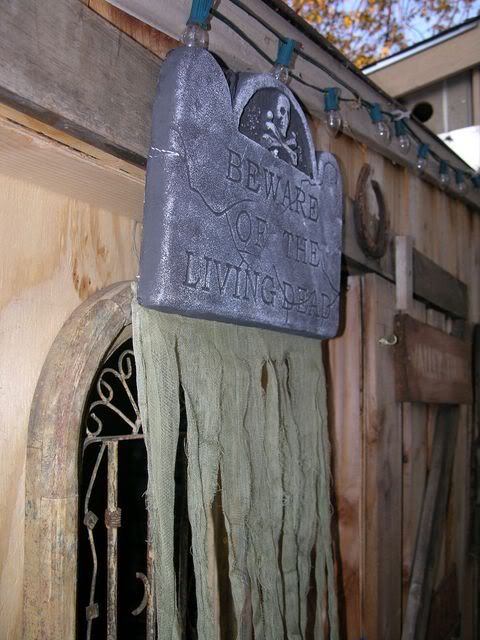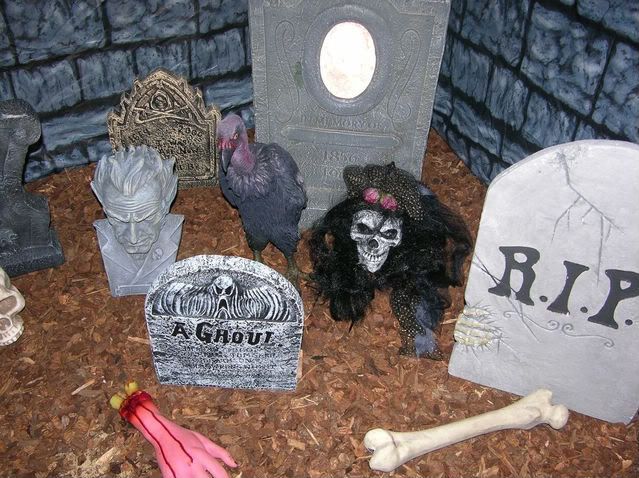 Soundtrack is the old Disneyland HM Attic (I doooooo!) and our bride has the beating, glowing heart effect as well
The mine shack across the way has a inhabitant...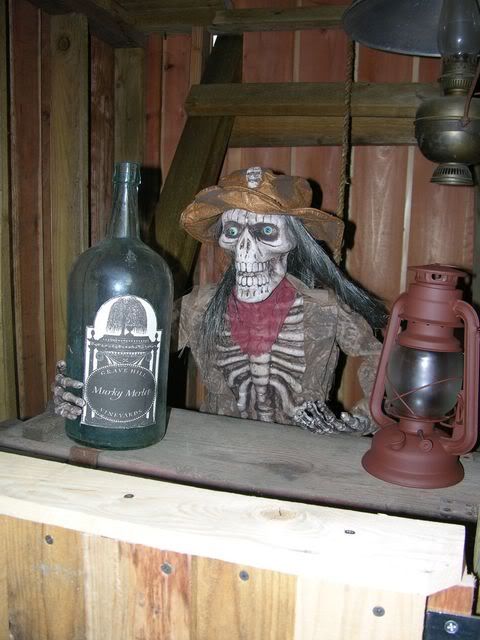 And down the side of the train box into a short tunnel where light up faces glare as you push past the hanging obstacles...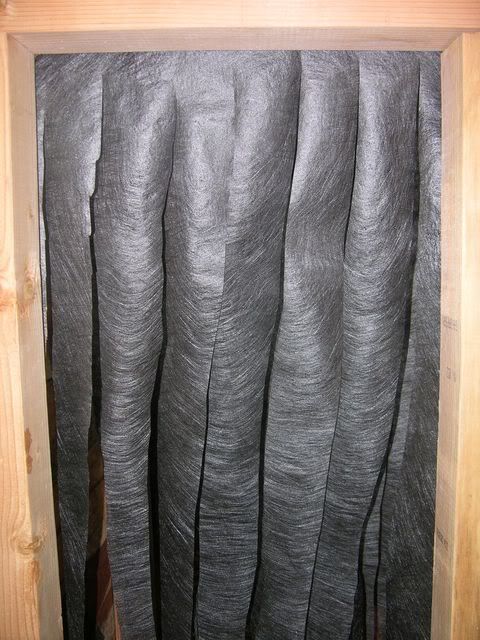 From here on out, pretty muchit's last minute stuff, adding outdoor decor that isn't weatherproof for long, the cemetery, carving pumpkins and the rest...but it's getting here soon! Thanks for looking and hope you enjoyed.