Okay so she has four legs, but she's still a new addition to our family :love: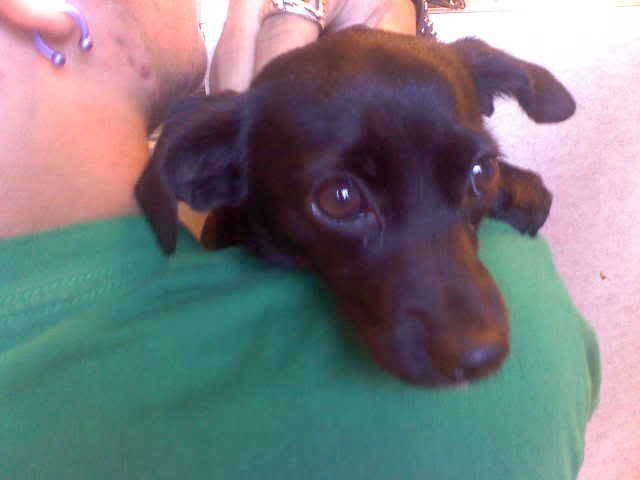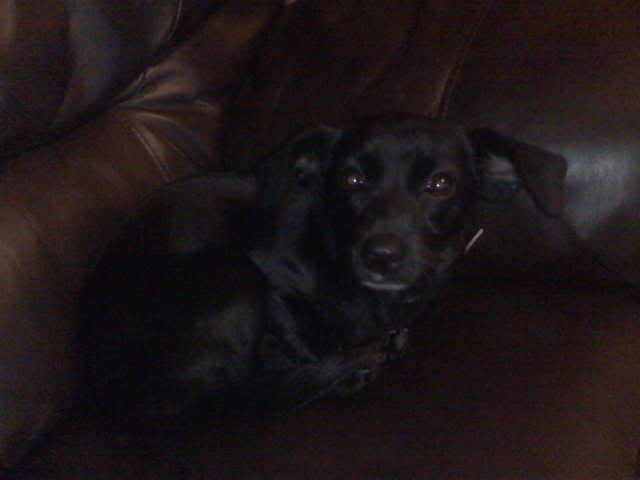 She's a chihuahua mix, she's 9 months old, 7lbs and potty trained(yay) She still hasn't barked yet, after almost 5 hours! She's a cuddler and so so adorable.
The story behind her name, the boys were arguing over Taquito(Dkid1) and Tootsie(Dkid2, because of the Fudge books) When we were signing all the papers one of the ladies was telling us about the lady that brought her in, she said she was crazy:lol: and Spyke(with a y) and her chihuahua didn't get along, plus she said Spyke(w/a y) was vicious.
OMG do you see her face? She's like the antithesis of vicious. She was nuzzling Dkid1 when the lady told us that and we thought since she was so mean and vicious she should be Spyke(w/a y) Dkid1 and I likened it to Elle Woods and Bruiser :razz: