On Saturday night, my sister out in Danville had her open house/party, and she tends to go all out on the decorating like I do heh....some photos of her setup, which obviously is mostly pirate-themed...
Awesome setup, isn't it? Meanwhile, a update from Porcupine Gulch...things are really starting to pick up here, final touches being added, pumpkins to carve tomorrow, rounding up the elements for the graveyard and doing the final lighting and sound, starting food prep....here's a look at what's newly up...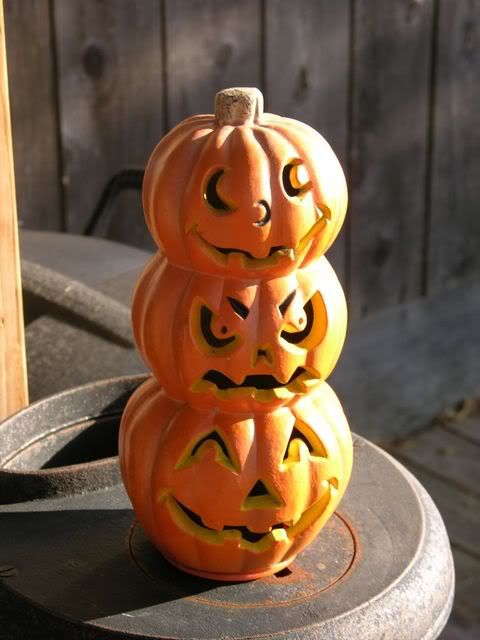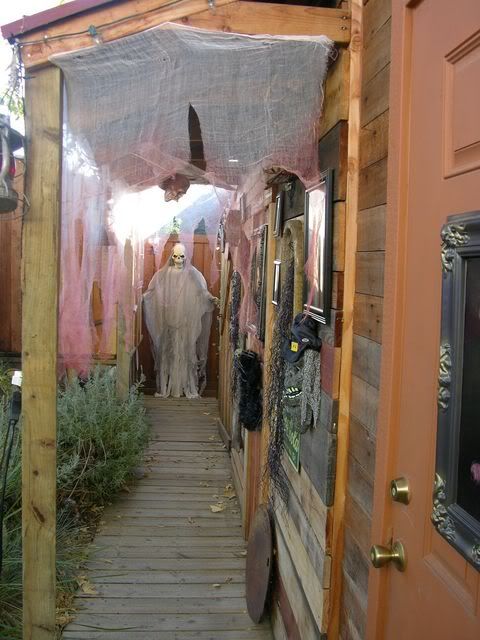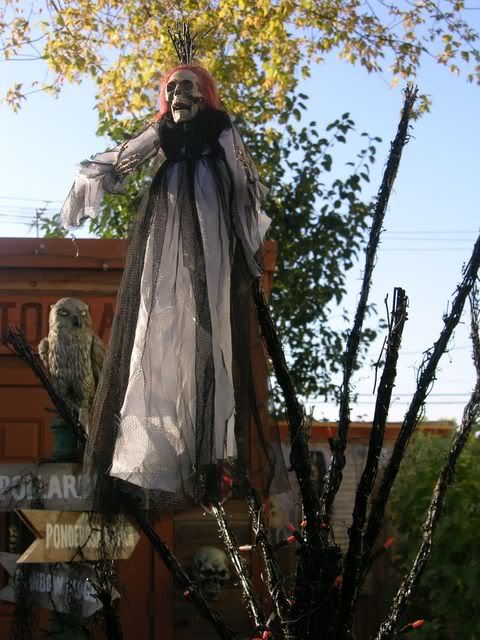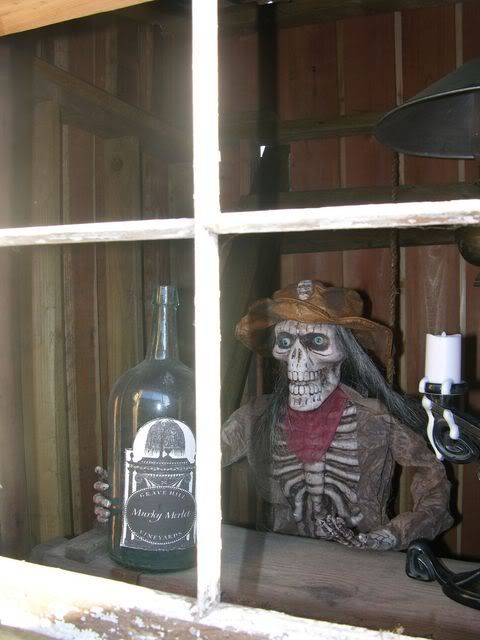 And some night shots...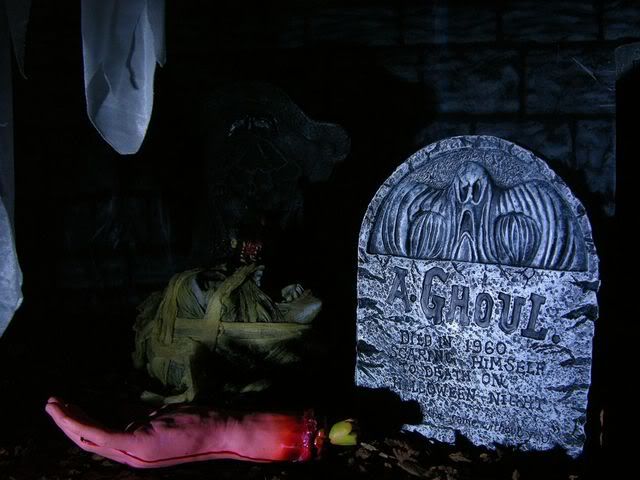 Bride figure with the heart lighting effect working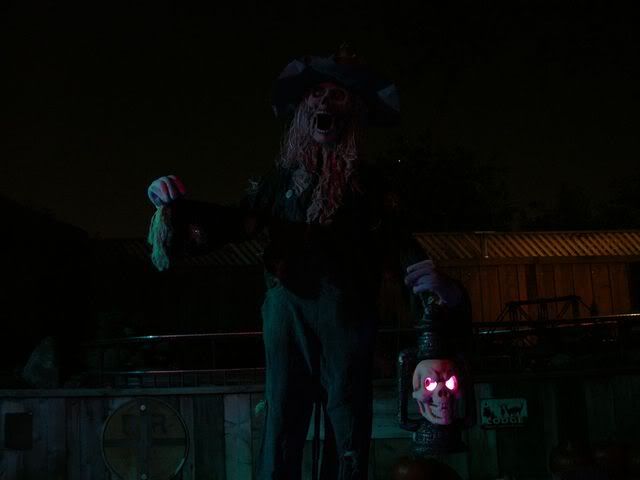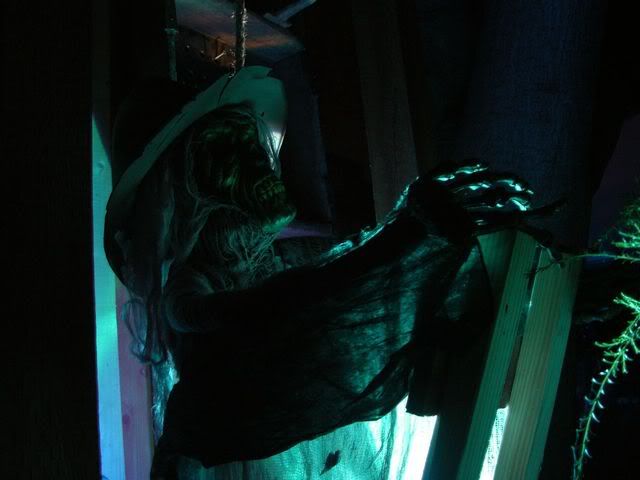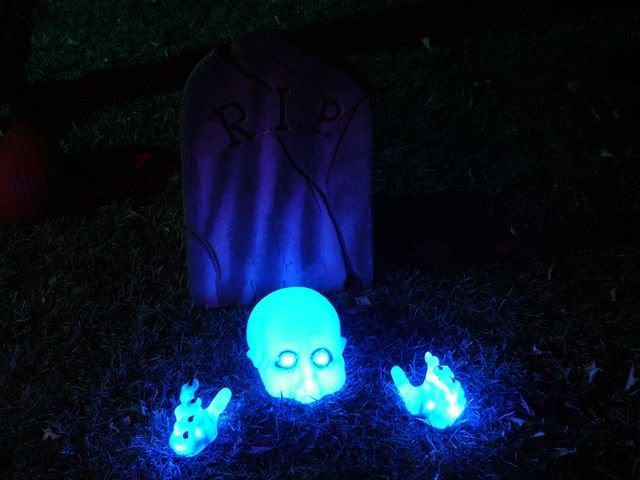 Switched on the fog machines to make sure they were all set...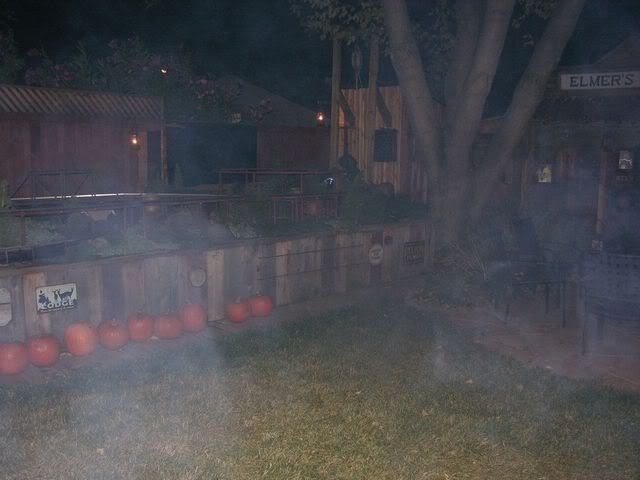 Three days left heh...