Hi everyone. Well we had another NW meet Saturday and the group had a lot of fun.
First the stats....
Attending Micechatters...5
Melonballer
Tinkermonkey
Simply Mad
LLEBREKNIT
And a very cold Knittingknerd.
Total Attendance with family and Gabe was 11.
We had lunch at Panera Bread then headed off to see Bolt. I enjoyed the film. While I would not say it is as good as the Pixar films of the last few years, it is still very nice. Mittens was my favorite character.
Anyway after the film we went off to have coffee and talk Disney for a bit. I made Molasses cookies for the crew. Ok now for a few pics.
I did not take many pictures. I know others got some more, so hopefully they will post.
The group with 3D glasses on!
And here is a pic of Gabe. Knittingknerd is training him to be a hero to someone in the future. Not everyone gets to say they saw Bolt ( a movie about a heroic white dog) with an actual hero dog.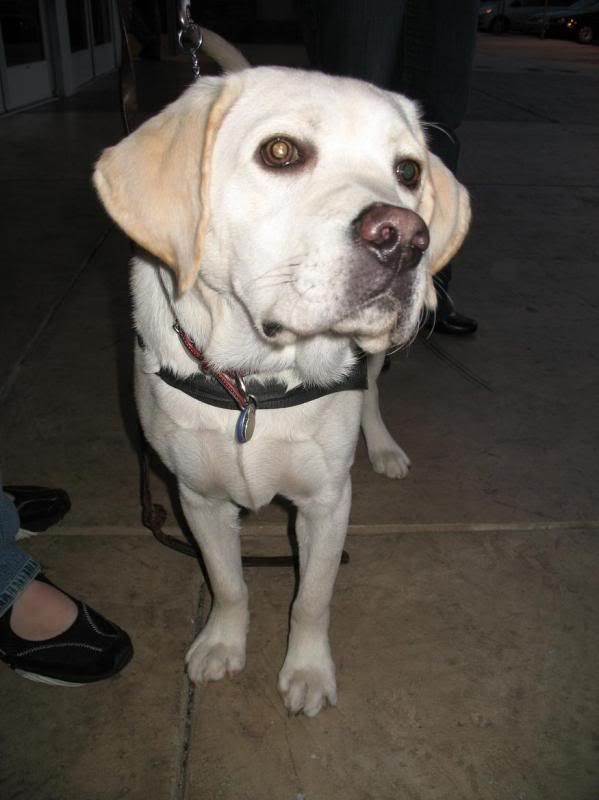 And that is it for me. Like I said, hopefully some of our other attendees can chime in with more.