About 70 MiceChatters got together at the Sunday, December 7th meet to spend time with Tom Chaney and the lovely Victoria, for what would likely be Tom's last visit to Disneyland.
I was not able to be a part of what I am sure was a very special day with an oh, so special man.
I was feeling badly about that, when I got the idea for this thread.
When I was in the hospital recently, so many MiceChatters took part in a thread that gave me great strength and comfort. I still look at it when my depression gets the better of me, and it really helps.
I want this to be a thread to be of comfort to Tom, and Vic, in the days to come.
I consider it a great honor to have met the two them.
I frst met them a couple of years ago at the Ventura County Fair. I share some pictures from a great day I'll never forget.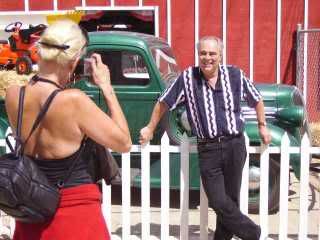 And for Vic, especially, who rocked out with me in the grandstand arena listening to ....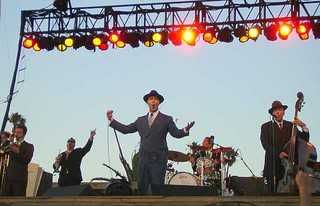 Big Bad Voodoo Daddy!
I hope I haven't violated any codes, or ethical standards, or MiceChat etiquette in the creation of this thread.
If I have, I will face the consequences because it was created in the spirit of love for a fine man, and I am like so many other MCers who have learned so much from him...in so many ways.
Love and rich blessings, my friend.
-- Barry