Took Wonderpup out with me last night.
First we stopped at the local Buffalo Wild Wings for some dinner and Buzztime trivia.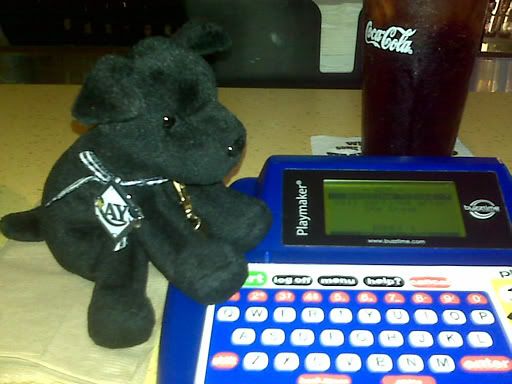 We already know he's a bit of a boozehound.
Then we went bowling with some of our trivia friends!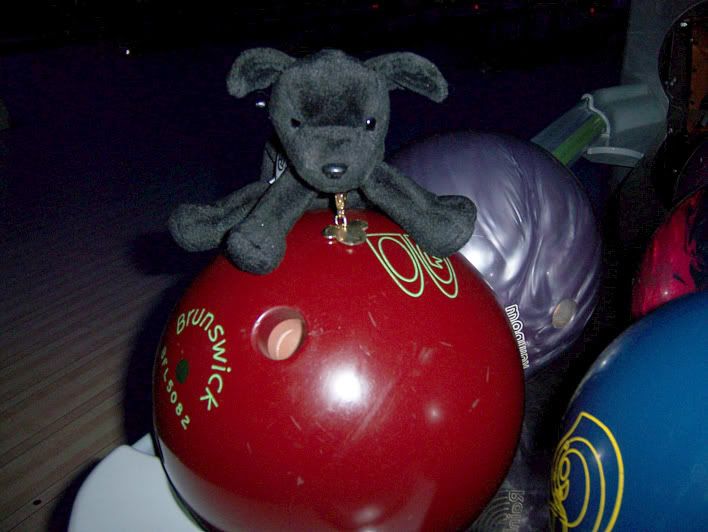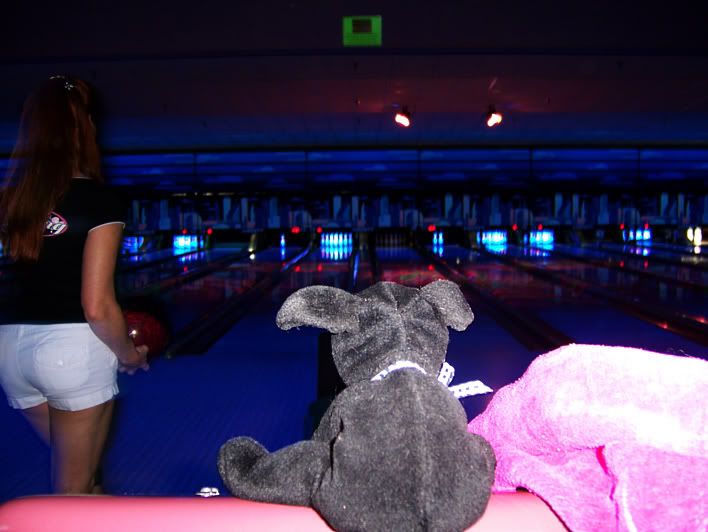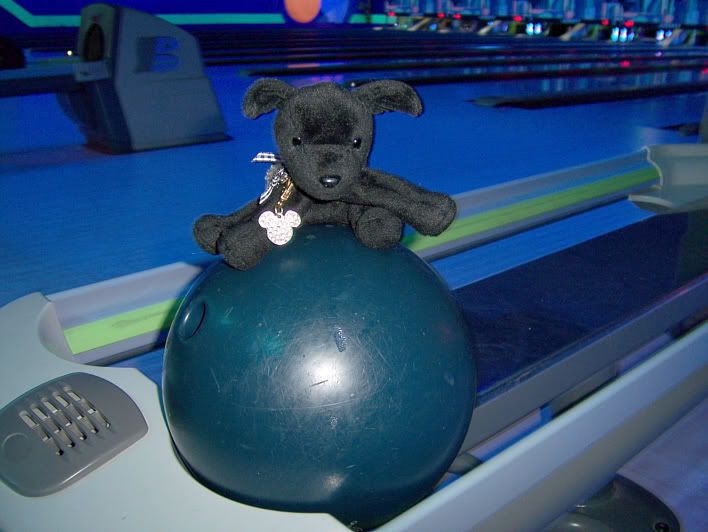 Halfway through the 4th game we all were too tired and gave up. LOL!