I present these pictures with as little commentary as possible, saving my own thoughts until the end.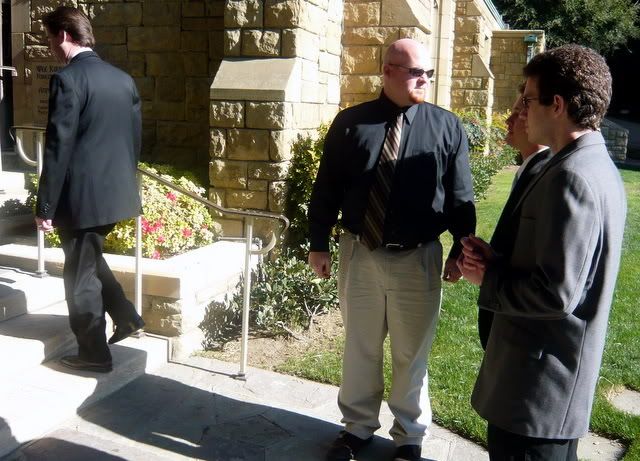 (Dustysage is about to enter the chapel with Sir Clinksalot speaking to - I believe - Fishbulb.)
"God is Love, and he that dwelleth in Love dwelleth in God and God in him"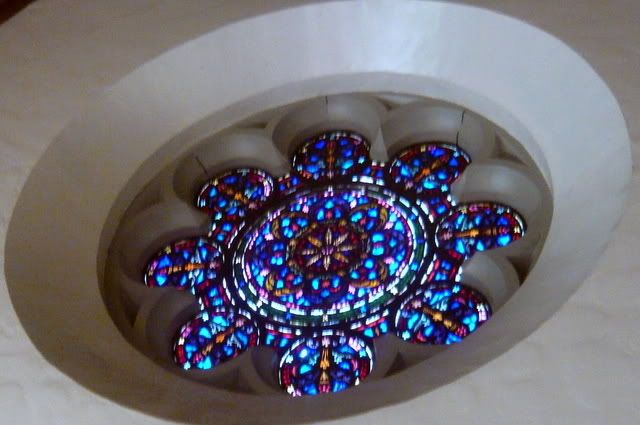 (Tom's wife Victoria)
(Tom's stepdaughter - please forgive me, I have forgotten her name)
(Charlie "Circarama" - the very first person I saw upon arriving!)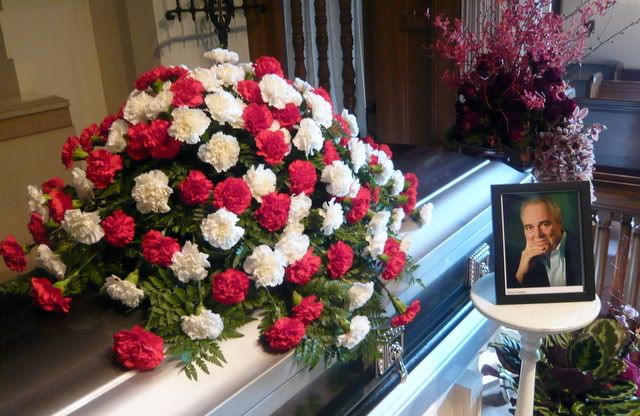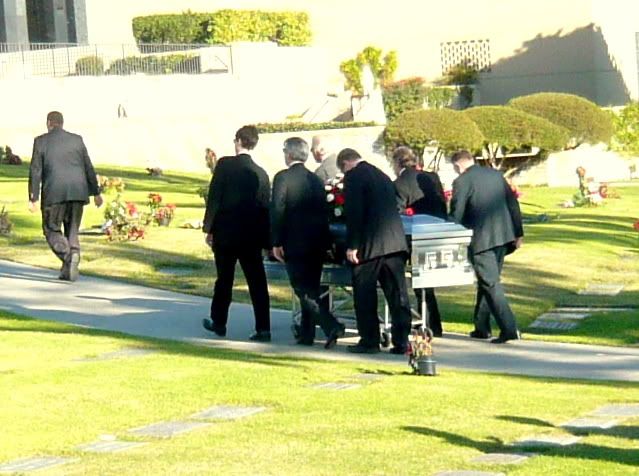 (The "Court of Freedom" and statue of George Washington not far from the interment site)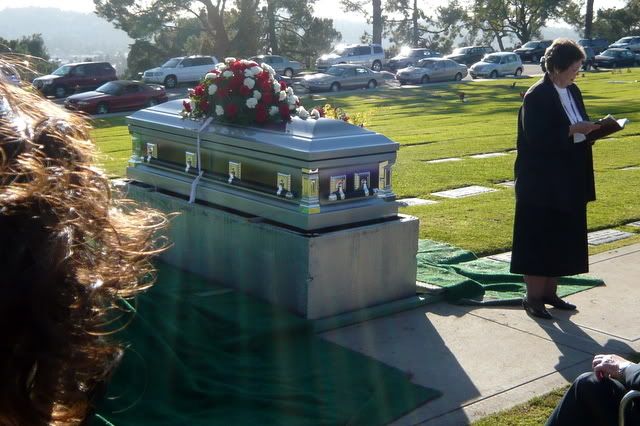 "To Those I Love, To Those Who Love Me"
When I am gone, release me, let me go.
I have so many things to see and do.
You mustn't tie yourself to me with tears,
Be happy that we had so many years.
I gave you my love, you can only guess
How much you gave to me in happiness.
I thank you for the love you have shown
But now it's time I travel on alone.
So grieve awhile for me, if grieve you must
Then let your grief be comforted by trust.
It's only for a little while that we must part,
So bless the memories within your heart.
I won't be far away, for life goes on.
So if you need me, call and I will come.
Though you can't see or touch me, I'll be near.
And if you listen with your heart you'll hear
All of my love around you soft and dear.
And then, when you must come this way alone
I'll greet you with a smile and "Welcome Home."
Thomas I. Chaney was laid to rest on a beautiful, windswept day in Glendale, California on January 10, 2009.
Several dozen of his closest friends and relatives came to pay their respects. MiceChatters were in evidence with TikiRoomLiz, California Adventurer, Steamboat Pete, of course Dusty, Fishbulb, Sir Clinksalot, Circarama and yours truly among others in attendance.
The sharing from the pulpit was, as you might imagine, like Thomas I. Chaney himself - warm, sweet and at times humorous.
Circarama shared about how many lives he touched in our "Walt's Warriors" group, sharing about his battle-to-the-last with cancer. He also told of their shared love for Club 33, and things Disney.
In his open casket, Tom had books, a Disneyland ticket book and a "Lily Belle" ticket in evidence.
At the end of the memorial service, we listened to his all-time favorite song - "When You Wish Upon A Star".
After his interment, we listened, and some even appeared to dance to his favorite Scott Joplin ragtime music.
(Later, many of us made it over to a place called the "Tam O'Shanter" on Los Feliz, in honor of the fact that it was Tom's favorite hangout - and Walt Disney's!)
During the service, I shared about the day at the Ventura County Fair we three shared together, dancing in the dirt of the Grandstand to "Big Bad Voodoo Daddy". And about our mutual love and experiences in radio. As a matter of fact, I made it a point to listen to my Classic Country satellite channel on my drive in from Ventura. I knew that he had spent time with Dolly Parton, and sure enough one of my favorites of hers - "Love Is Like A Butterfly" - came on, and it was like Tom was speaking to me.
Tom Chaney was a special man, loved and respected by so many. I wanted to give you a glimpse, of the beauty and love those of us who were able to attend, experienced in his, and God's name.
-- Barry