Well folks it was time for another NW Micechat meet, the first of 2009. We met to shop the Disneyland AMS Outlet store that had recently opened. Not only that, but we also got to meet with members from 2 other Disney sites. The first was the Mountainears, a NW Disney NFFC chapter that has been around for many years. The other was members from Dizpins, the online pin collecting and trading website.
I got there at 10 as they opened and met up with Simply Mad and ykiki. Tinkermonkey was close behind. InspiredbyWalt and Time4recess made it, as did LLEBREKNIT and her family. We finally got to meet her husband.
The Mountainears and Dizpins members also showed and we got to shopping.
Overall the deals were not as great this time. They had a lot of apparel, especially for children and babies. Very little collectibles. They had a few pins, certainly more than last time I went. I got a cool Disneyland shirt for about 65% off.
After shopping we went to the foodcourt. I brought Snickerdoodles for the event and we traded stories and pins. The Mountainears brought their autumn newsletters for everyone in attendance.
A great time was had by all and before we separated for the day, we got the needed group shot.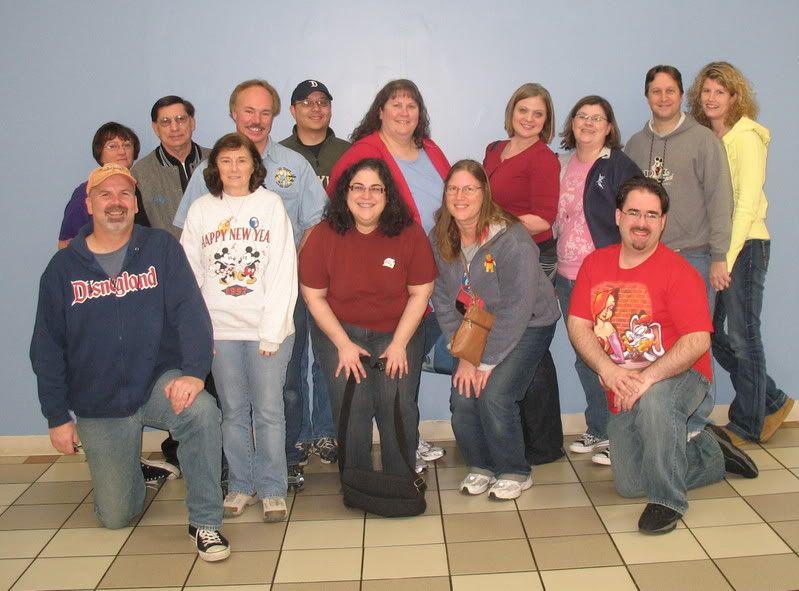 Attending:
Melonballer (also a member of Dizpins)
SimplyMad
Ykiki
Tinkermonkey
LLEBREKNIT
InspiredByWalt
Time4recess
MakeMineMusic (also a member of the
MountainEars
)
We also had 5 Mountaineers and 2 Dizpins members (besides myself). Thank you to everyone who came to the meet. We will have more coming in the future.