So our little journey begins at arriving at the Chinese Theatre at 5:45am to stand in line. Kat is SUPER excited even when it's still dark out!
After waiting on the sidewalk for almost 5 hours, we get our GOLDEN TICKET! (well, it wasn't golden, but it sure felt like it was!)
They then led us to our "vip" section right next to the stage! They packed us in good and tight.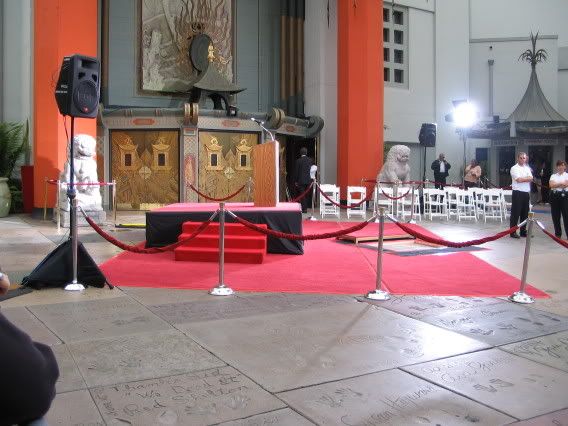 Slowly over the next hour or so, the media and big exec's came rolling in.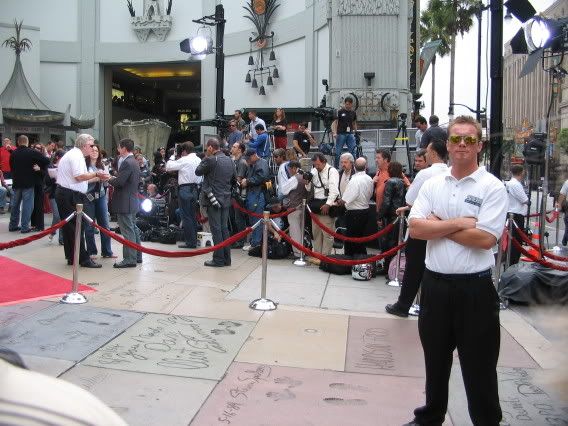 They poured the cement. Although, it was a funky green color that we didn't like.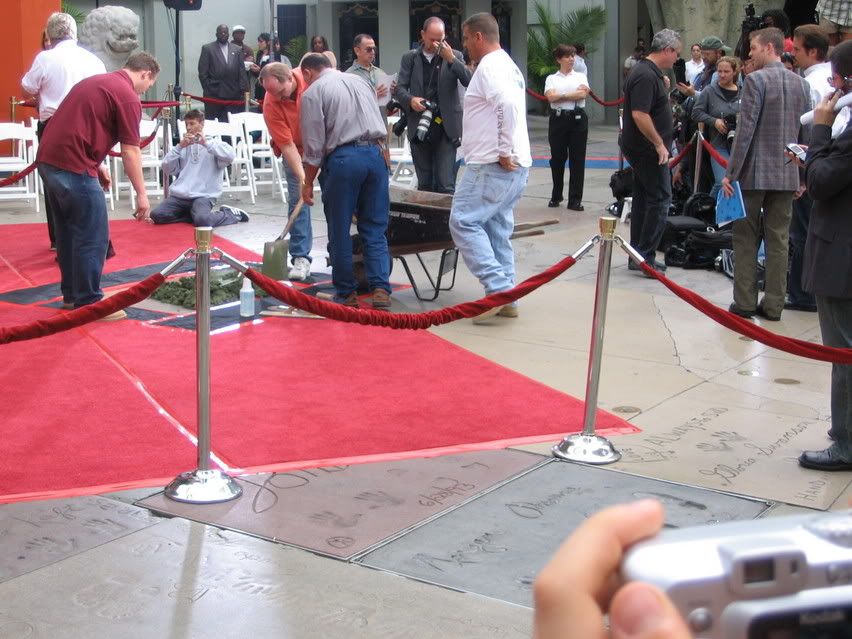 Someone said that this was Johnny's brother....not sure if that's true or not.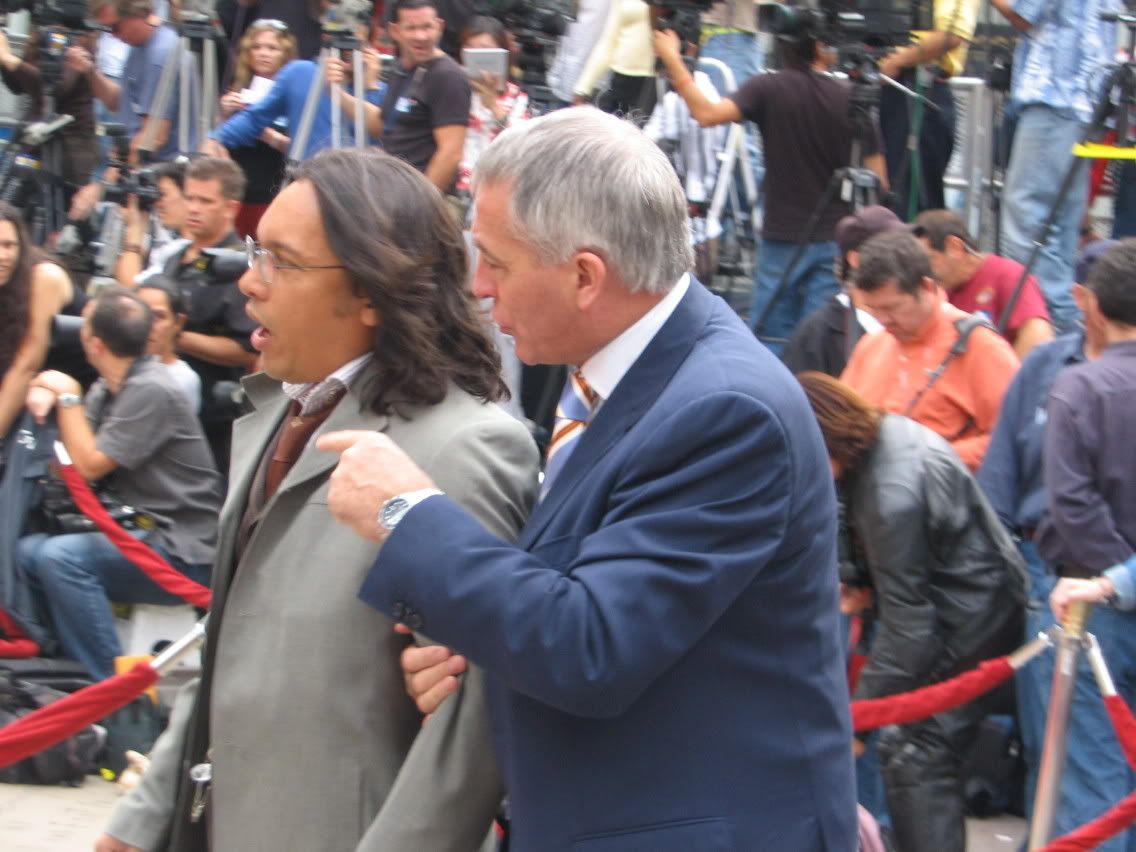 The "unofficial" mayor of Hollywood finally came up to introduce a legend....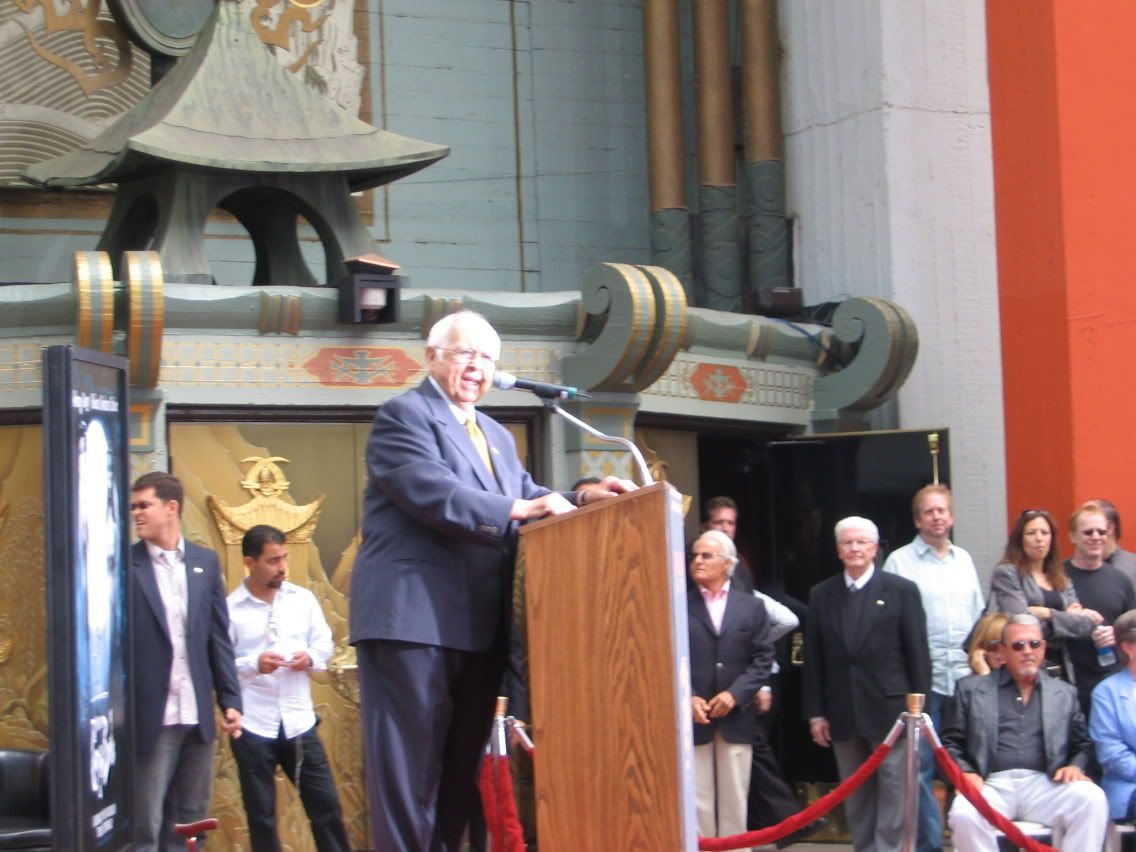 The ONE...the ONLY.....(drum roll...)