washingtonpost.com
Obama Twice Approved Plan to Rescue U.S. Sea Captain - Presidential Politics | Political News - FOXNews.com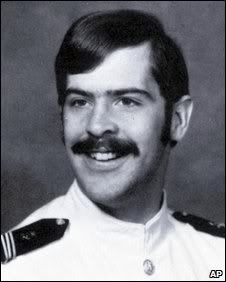 Captain Phillips is safe, unharmed and homeward bound thanks to a coordinated rescue effort on the part of the U.S. Navy, civil and military intelligence services ..and the President of the United States. The rescue occured today, Easter Sunday, April 12, 2009. I'm hopping about happier than an Easter Bunny on chocolate egg steroids!
Three pirates were killed and a fourth captured. They were holding the captain hostage in a small lifeboat while one was pointing an AK-47 at his back. The scene commander quickly ordered our military snipers to open fire. President Obama had issued the directive to use lethal force if Phillips' life was determined on site to be in "imminant danger" ..and it most assurably was.
Immediately following the rescue, the crew of the Maersk Alabama cargo ship broke out in unbridled cheers and loud applause. The love for their selfless, coragious and brave hero ..the rescuers, and for our country rang out. We American's have much to take pride in this wonderful day. This sweet land of liberty is indeed special.
Hopefully, we will as a nation always have sense of strong national pride as one collective family ..regardless of the struggles that confront us.