Happy Birthday Miss Olivia.
She had a mini-birthday party and I'm 99% sure that she had a great day!
Wearing her birthday outfit: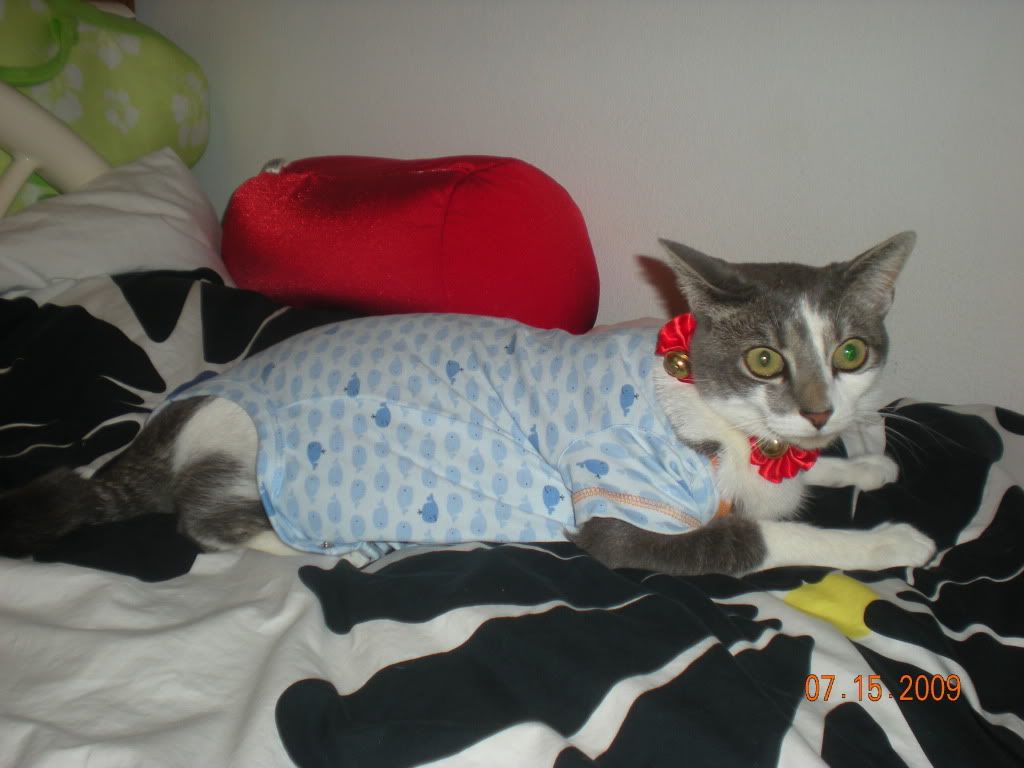 Her dinner was albacore tuna complete with a "2" candle: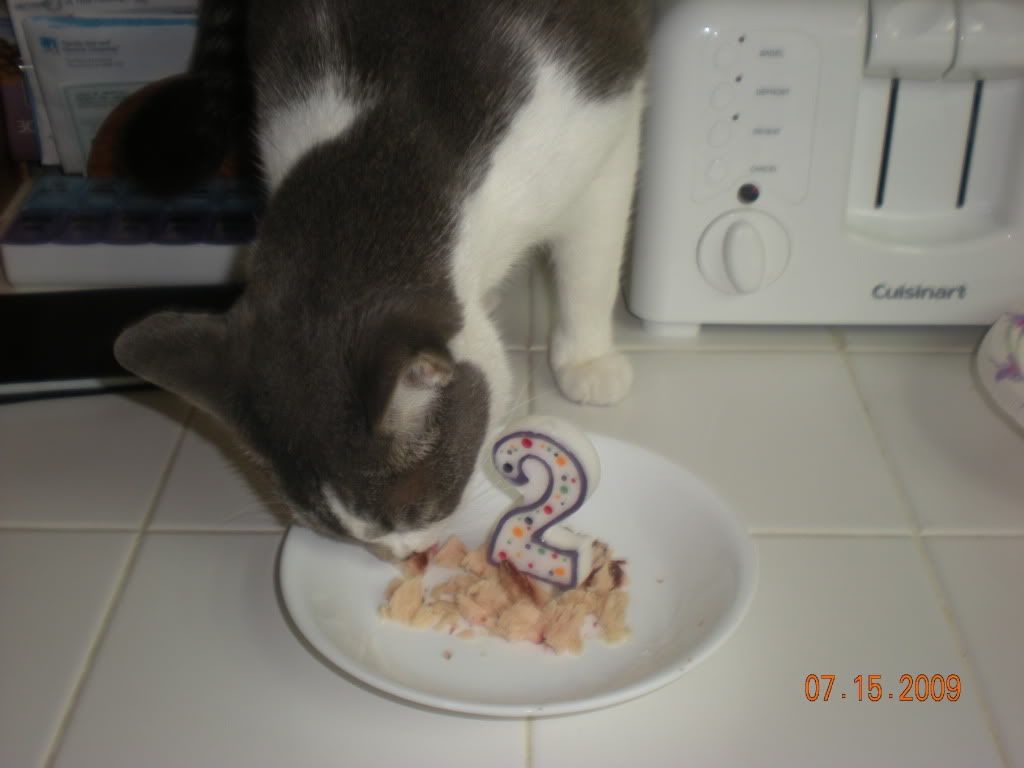 Yummmmmm: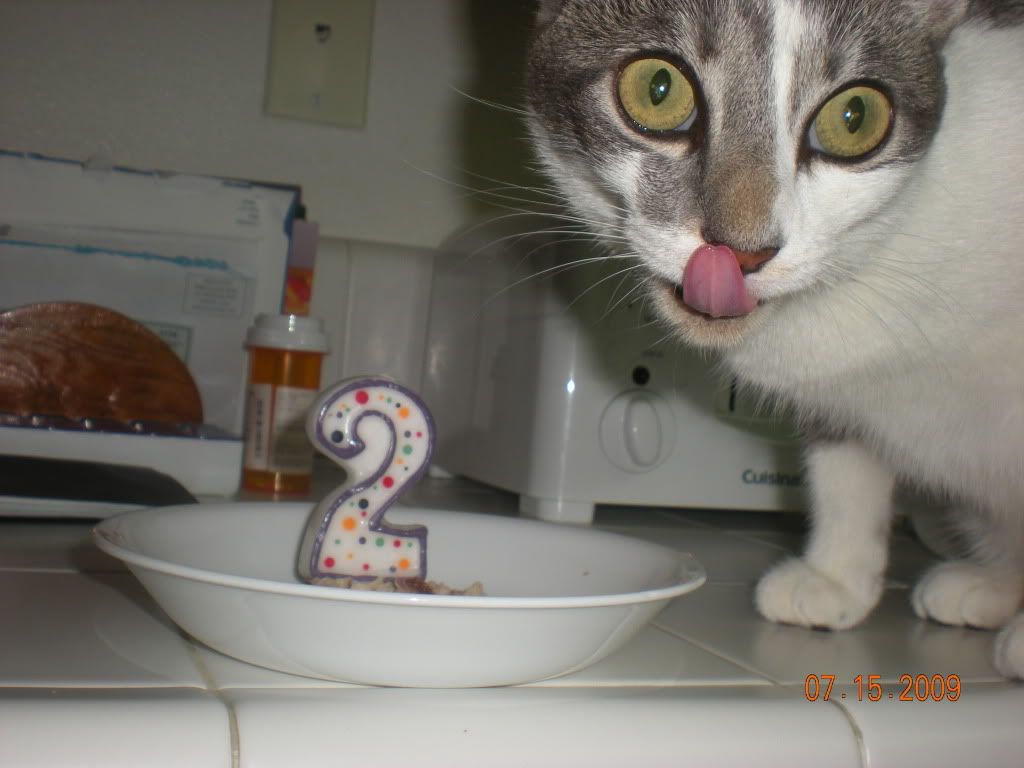 For her birthday, I got her a photo album, 3 packs of her favorite treats and also a new bag of Science Diet food.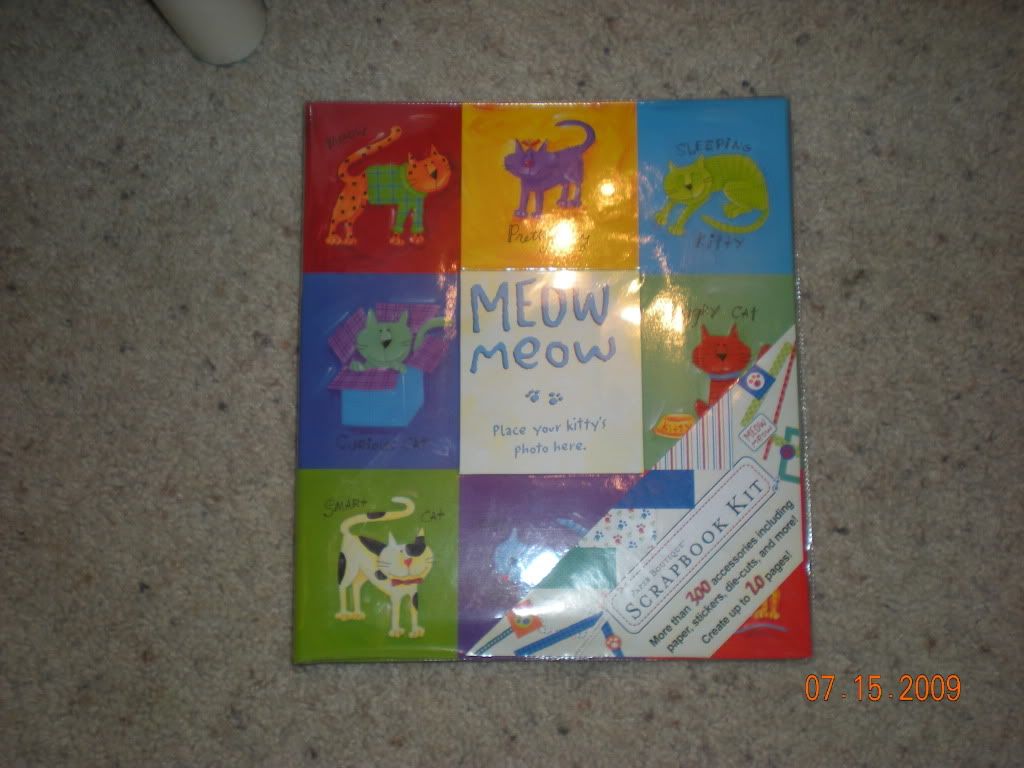 My roomie and my b/f gave her lots of toys...here are a few of them: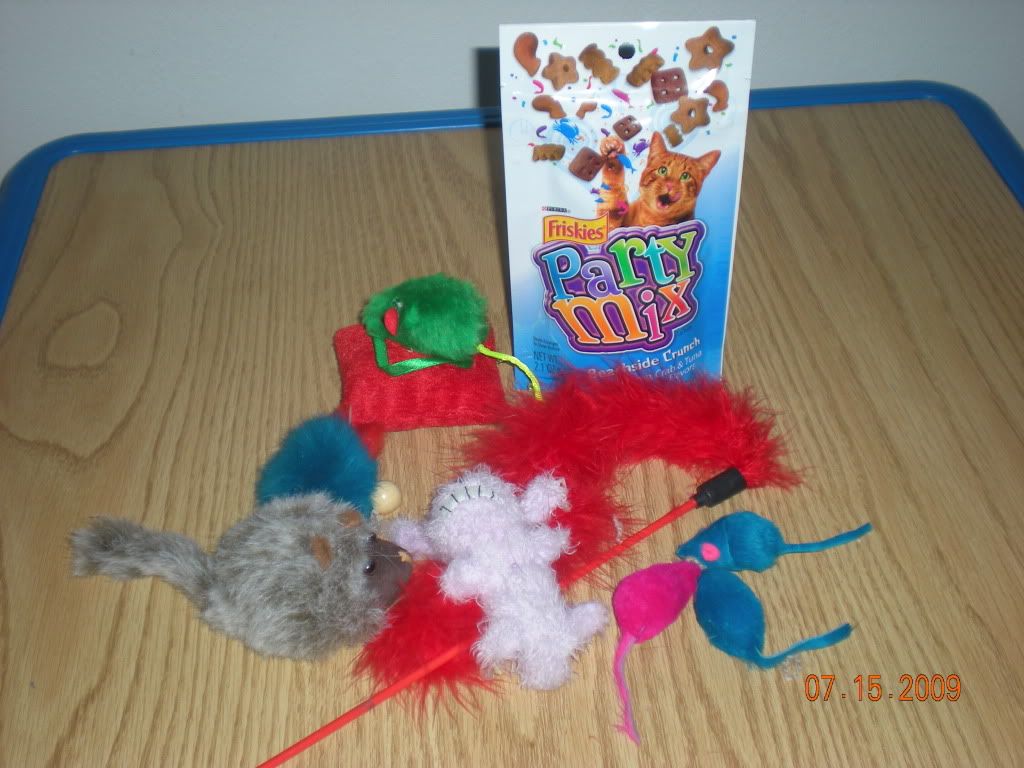 She also got one of her favorite outfits in the correct size: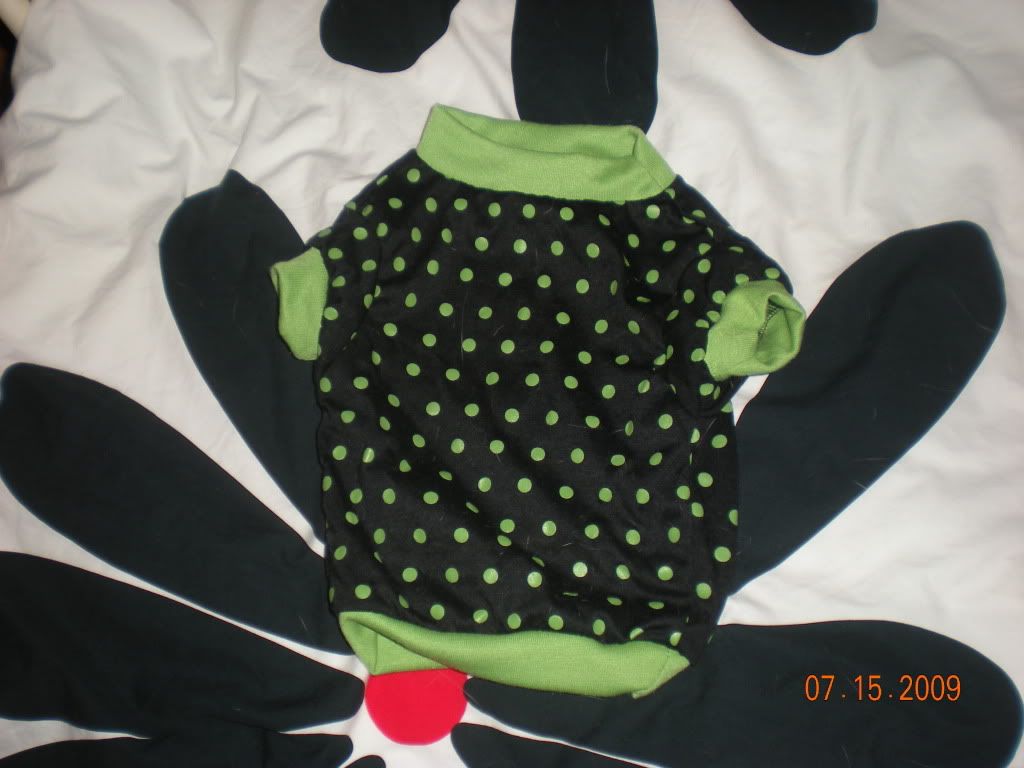 Oh, and her very favorite...a new weasel and ball: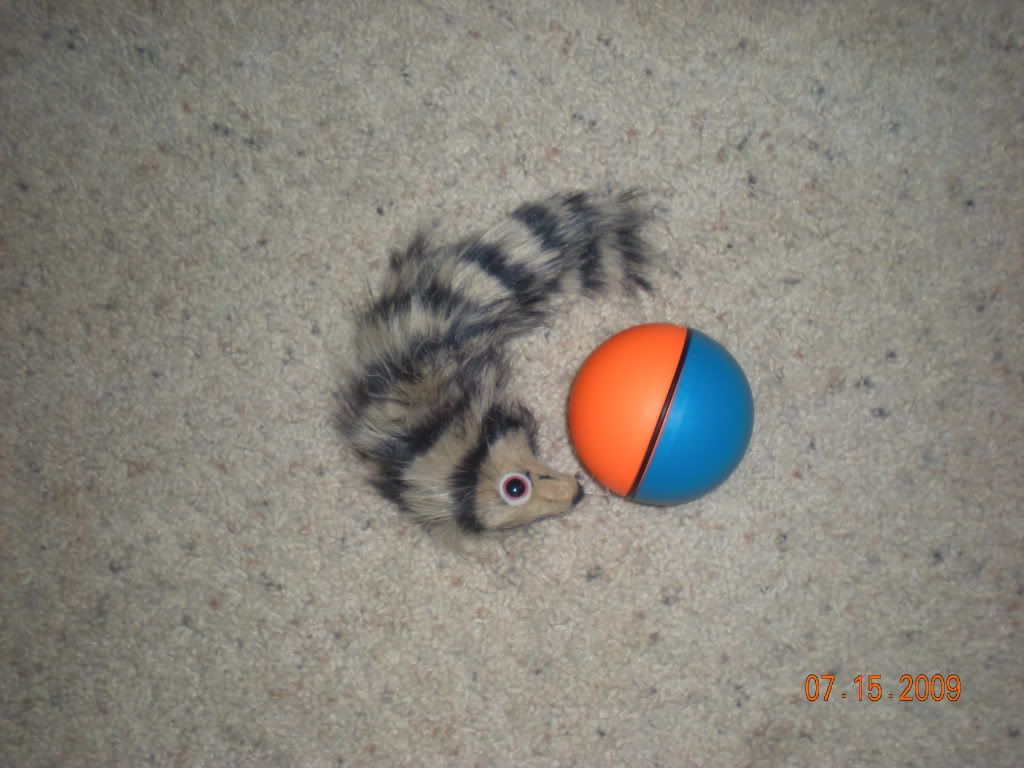 She had a wonderful birthday and I can't believe she's already 2!