Not sure if photomanipulations is the right term for these. Basically, I'm inserting characters from my artwork into photos of myself, using Photoshop. Some of the pics were taken at the DLR.
Here I am holding up an entire dracophant and nobody else in the picture is even looking!!

Maybe they know that dracophants are filled with heated gasses, like a hot air balloon, , so he's not really all that heavy

.
I was originally standing under the California "F". It looked like the letter was holding up the dracophant, so I made it look like it was part of the gate structure in the background.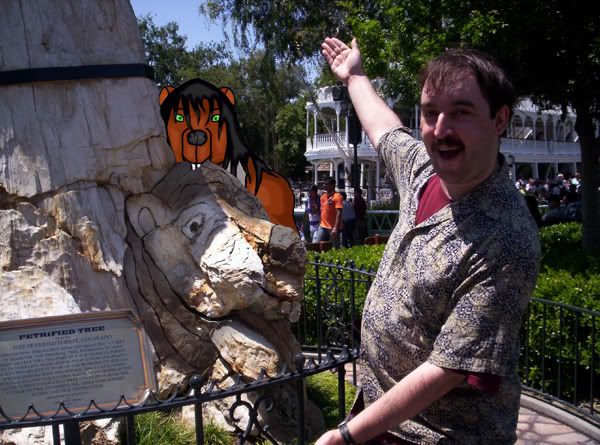 This one is also in my sig, but here you can see the whole thing without scrolling.
Remi the superhero/artist beaver was so inspired by his visit to Disneyland that he sculpted a likeness of his head out of the petrified tree in Frontierland. Of course, immediately after this picture was taken, he used his powers to restore it to its natural state

.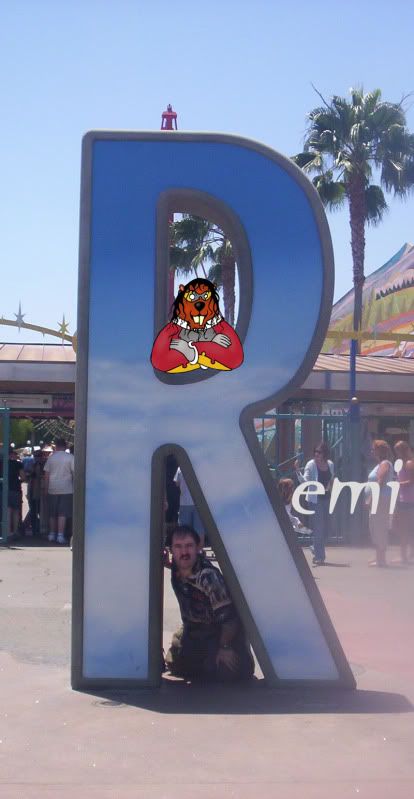 This is one I did a while back, with Remi inside the California "R". (Note that I named him that long before Ratatouille - with Remy the rat - came out.)
While I'm at it, here are a few non-Disneyland ones: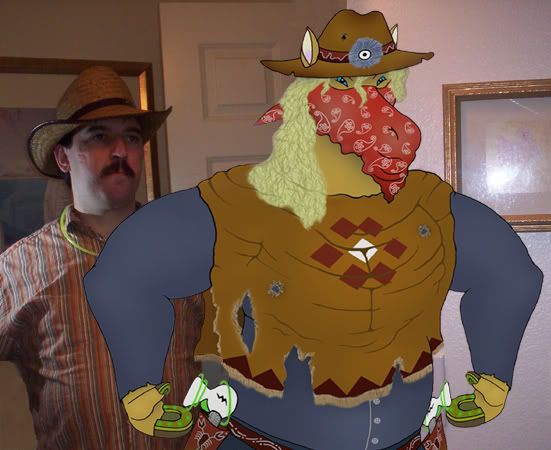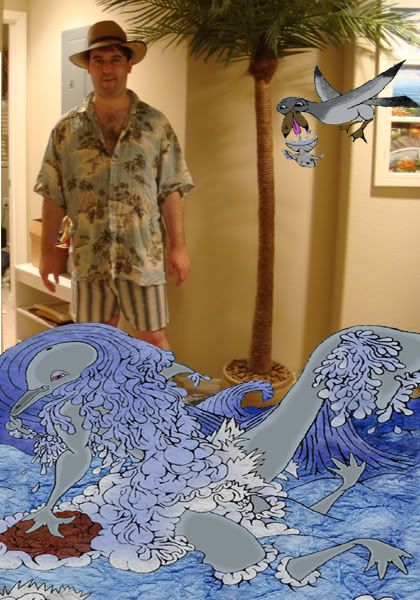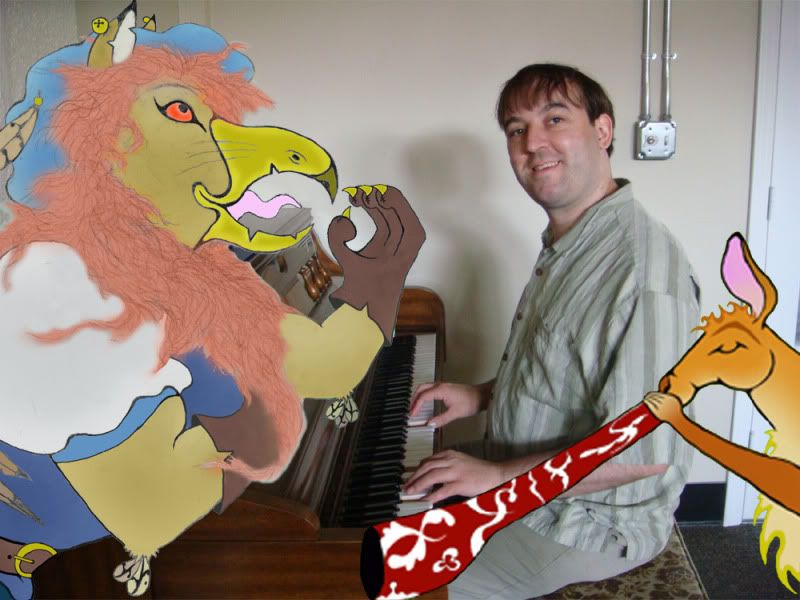 And now, in the name of randomness, I close with a picture of Saphira, the blue dragon character from the novel Eragon, that I made out of blueberries during breakfast one morning: