(If this ought to go in Community Outpost or someplace, let me know - this seemed like the most logical place.)
I've been drawing Disney fanart for a long time, so I thought I'd share a little of it here. I've posted all of these on my deviantArt account, so if you frequent that site, you may have seen them there. Otherwise, everything will be shiny and new!
NEW 10/11/09:
Mickey and Minnie in their Mysterious Masquerade costumes from DisneySea. YUM.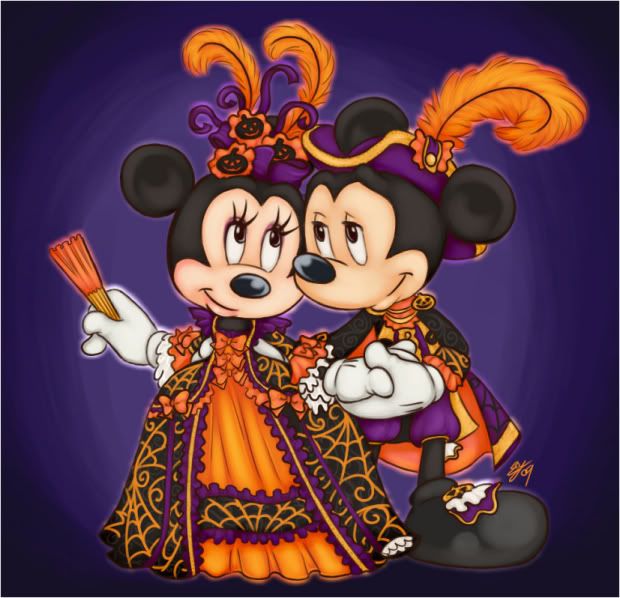 Original Post:
A rough drawing of Jasmine, looking cute as usual.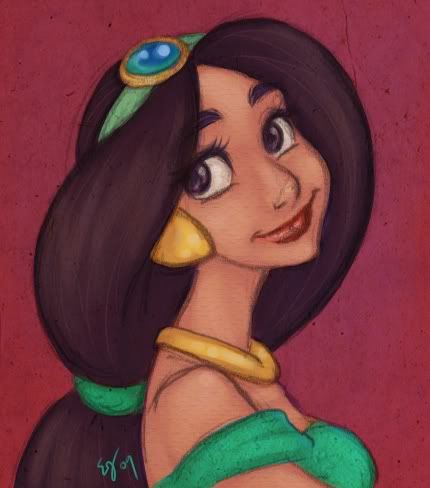 The Haunted Mansion Beating-Heart Bride, in all her blacklit glory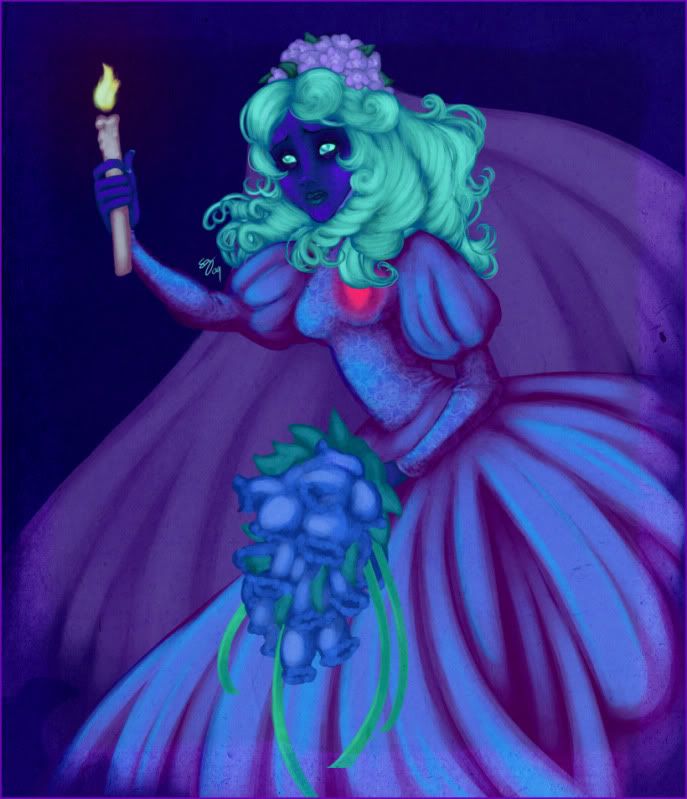 One for the Alice/Mad Hatter fans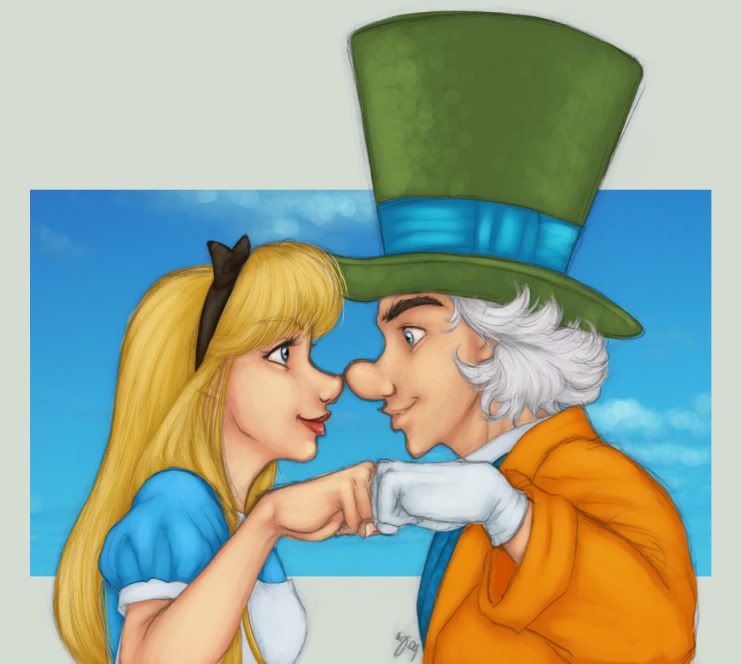 Aaand finally, I'm a huge Mickey/Minnie fan, so here's a few of them:
That kiss-induced neural meltdown that seems to afflict some people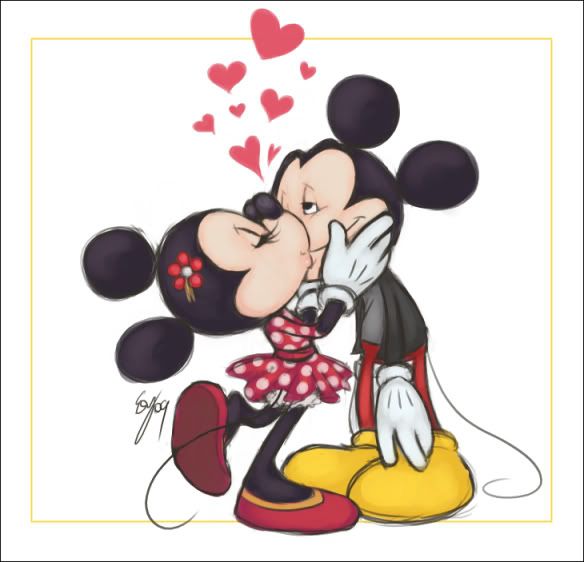 A little nonsense fluff that I did to try out my rusty traditional media skills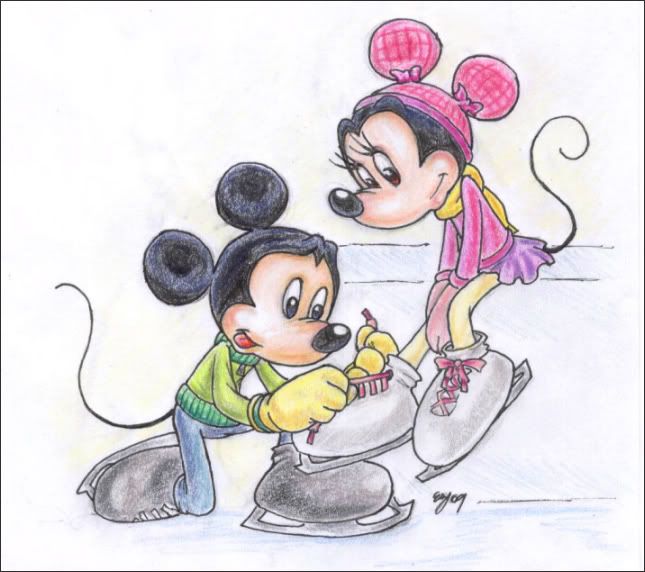 And for no particular reason: Pirates!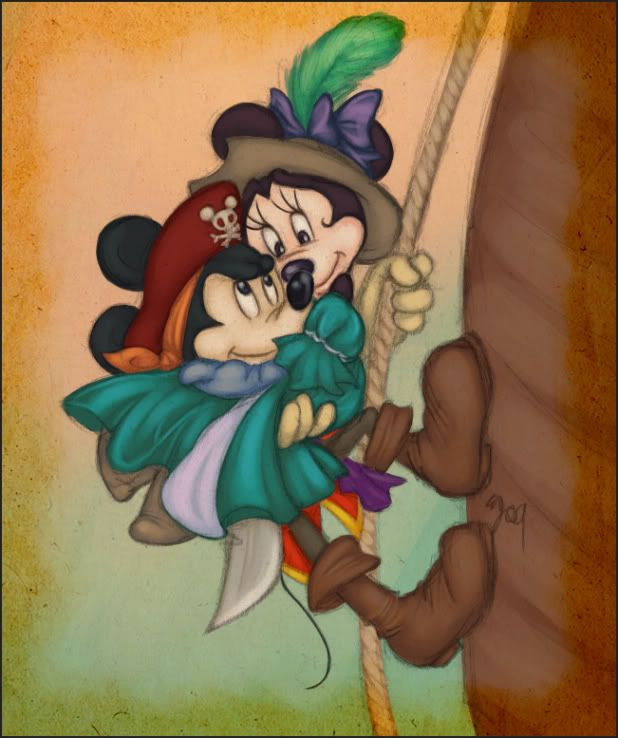 That's all for now - I may post more from time to time. Hope you enjoyed them!