Hey everyone, I know you've helped others win Disney contests in the past, and since ESPN is owned by Disney, I thought maybe you could help me out as well!
I was able to attend the 2009 Baseball Hall of Fame Induction ceremony, and took the shot below (of inductess Rickey Henderson and Jim Rice). ESPN is currently running a photo contest, and I need all the help that I can get in the "people's choice" section.
Here's the link to vote:
http://theshot.espn.com/bin/Rate?image_id=1008500321
Click this bar to view the full image.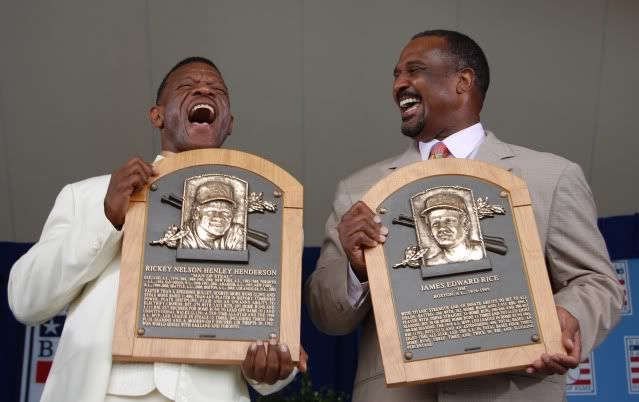 Thanks for all your help!