While Christmas shopping this year, I noticed the variety of toys on the market much more so than I normally do. Some I found to be delightfully unique, others "so so", and still others are just plain stupid.
Pretty much all of the Transformers toys are compelling. Also think the My Littlist Pet Shop (primarily for little girls) items are great.. although there are little parts to watch out for, as they could possibly be swallowed. The great thing about Transformers and Pet Shop is that they are not electronic.. and inspire 101% creative play among kids.
A fantastic item that I hadn't heard of before is Mushabellies. Some play music. Others make cute animal sounds and function as backpacks for school.. all are cudly and absolutely adorable!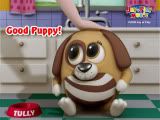 Now, in the stupid category.. I would have to say that the new popular trademark character Chia pets. What do you think of this Chia Scooby Doo doo?
Or this Chia Garfield that looks like a great scratching post for your cat. Looks like it would fit quite nicely in the kitty litter box.
Check out Chia Homer! He's suddenly changed from bald to a garden delight..
If you haven't fallen in love with any of the above, how about this hair raising Chia Mr. T?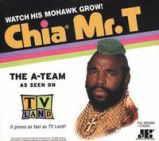 Chee..sy.
So, please feel free to share your opinion as to what is cool and/or what is downright dumb out there in the world of toys.