We went to the MOA last Saturday and there were Mickey and Chicken Little!! It was so wonderful to see Mickey here in Minnesota, I can't even tell you!!
They had a big area set up where they were doing a lot of advertising. Game systems were set up with Disney games available to play. They had a screen with Scene It Disney edition going on. They even had a few computers set up where people were able to try out VMK!
Of course, they were hugely pushing Chicken Little. The Disney Store CM's were working the area. The Disney Store at the MOA is closed for rennovation- as BigPigletFan well knows! By the way- I spoke to a few of the CM's and they said HI!!
We took a few pictures that I wanted to share with you guys.
Me SO HAPPY to see Mickey!!!! In Minnesota!!!
Ethan and Me with Mickey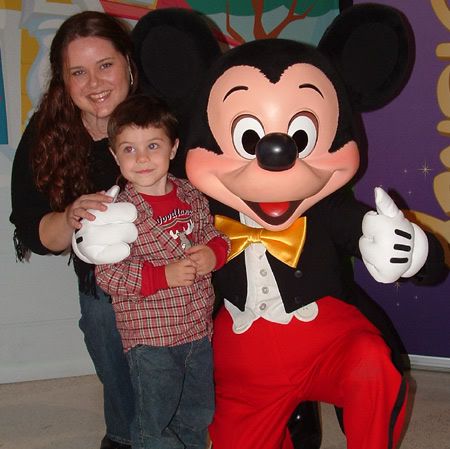 Ethan and Me with Chicken Little & Mickey