Since there are so many waiting to hear about my halloween experience, i figured I'd just start a new thread to share with you all. For those who don't know, a very good friend of mine got married Monday night in a halloween masquerade wedding. If you knew them, you'd know why this was the perfect idea for them. What follows is my acount of some of the adventure... with pics! (if they work *crosses fingers*)
The Bride was a beutiful angel. She was totally glowing and looked fabulous! Her Groom was a demon. The bride's mother made the gorgeous vest and tie he was wearing.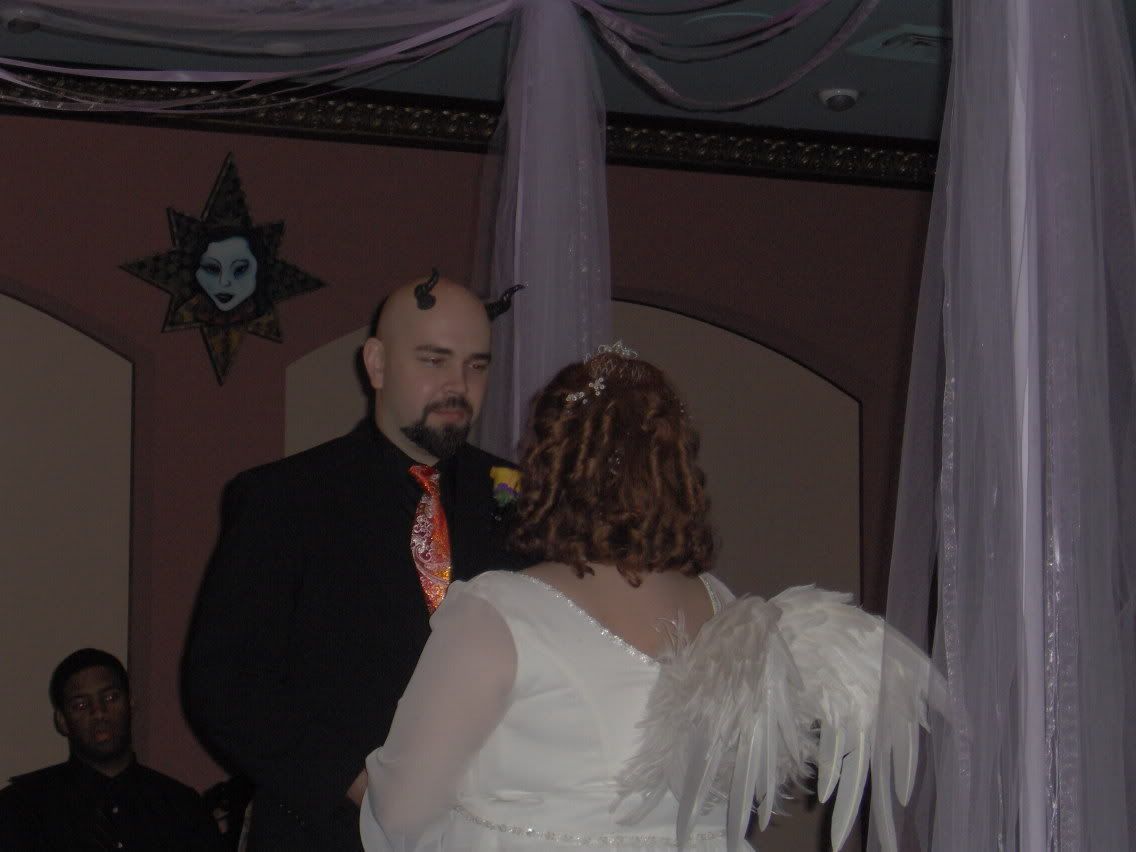 The good friend who officiated the ceremony was dressed as a Native American and his partner was dressed as a cowboy. He only wore the big headdress for the ceremony. he had a smaller headband with a single feather that he switched to for the reception so that he would be able to dance and have fun.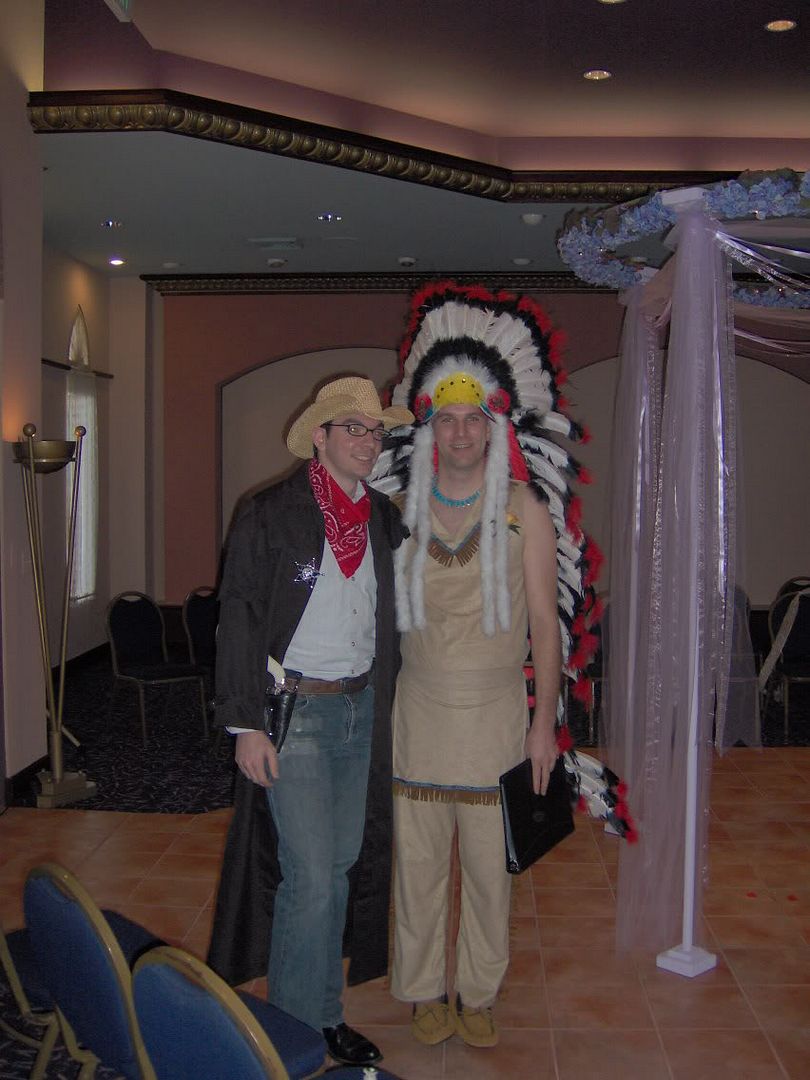 This was our table at the reception before we made too much of a mess.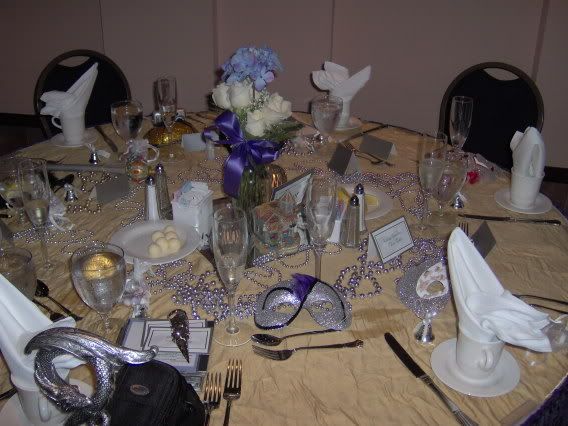 to be continued.....