Here at casa de RegionsBeyond, the mist is already starting to roll out, the nights grow darker, and eerie noises can be heard when it is quiet. The summer heat may still be with us, but soon enough, spirits and the uneasy dead will rise once more to haunt the ghost town of Porcupine Gulch.
Preparations and planning are underway, to ensure all haunted souls and resident ghouls are well provided for, and that mortal guests will come away entertained and frightened to a suitable degree. As you can see here, testing has begun to ensure a properly haunted look to our environs, and a few stores are already peddling their ghastly wares for sale if you know where to look: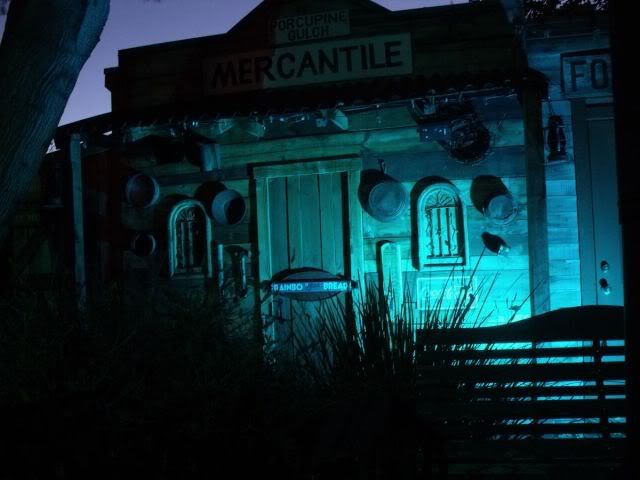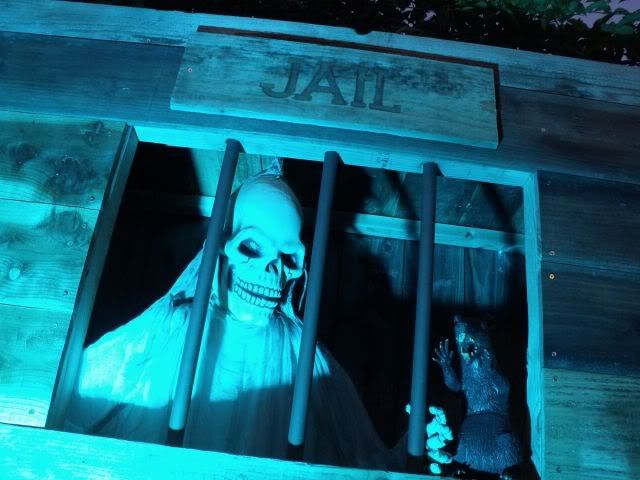 So what say you, fellow MiceChat boils and ghouls? Let's get into the
spirit
of things, though the moon won't be right for a few months yet....Halloween can be extended a bit, after all...post your spooky tidbits, plans, ideas, or odds and ends here and I shall do the same as work progresses!
Happy haunting, and pleasant screams...