Here is the picture we used for our card: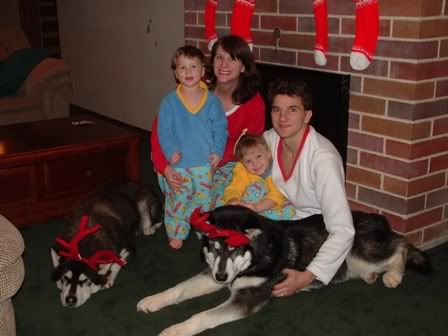 Don't the dogs look thrilled to have those antlers on??
I made all our pj's -- my husband can't stand the bottoms (they are flannel with rubber ducks on them; he thinks they are girly). Notice how you can't see his??