More than 50 shots fired at Fashion Island mall; suspect held
Marcos Gurrola, 42, of Garden Grove is suspected of firing a handgun in the mall parking lot in Newport Beach. No one was hit.
By Lauren Williams and Rosanna Xia, Los Angeles Times
December 15, 2012, 9:29 p.m.
A gunman at Fashion Island in Newport Beach apparently fired more than 50 rounds in a parking lot at the busy shopping mall Saturday before he was apprehended by police, authorities said.
Marcos Gurrola, 42, of Garden Grove, was arrested in the parking lot near the Macy's department store shortly after allegedly firing the shots about 4:30 p.m., said Kathy Lowe, a spokeswoman for the Newport Beach Police Department. Officers on bike patrol apprehended Gurrola as he was standing by a white Honda.
Police searched the mall but did not find anyone who had been injured by the shots, which were apparently fired either into the air or at the ground.
More than 50 rounds from a handgun were recovered at the scene, said Deputy Chief David McGill. A handgun was also recovered at the scene, but police did not reveal any more details about the weapon. The state's landmark assault-weapons law, which went into effect in 2000, banned the use of handgun magazines with more than 19 bullets.
The mall was crowded with holiday shoppers at the time of the shooting. Some stores were immediately locked down, and many shoppers posted messages on Facebook and Twitter saying they were locked inside.
[MORE AT
THE LINK
]
Video captures rapid gunfire at Fashion Island mall - latimes.com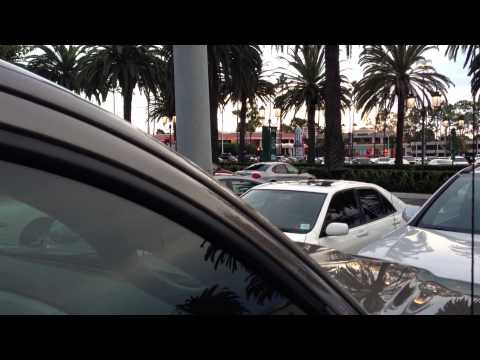 Just when you thought it was safe to go shopping at an upscale mall.
I think I'm safer in the hood.