While I'm starting off with some NON-Disney costumes, I'm a stickler for continuity... I have to start at Halloween 1...
As our oldest was due on Halloween, and missed it by a couple days... first halloweeen was when she was nearly a year old. For whatever reason she was a lobster (she was called shrimp in utero), so a larger shrimp is a lobster..
2007: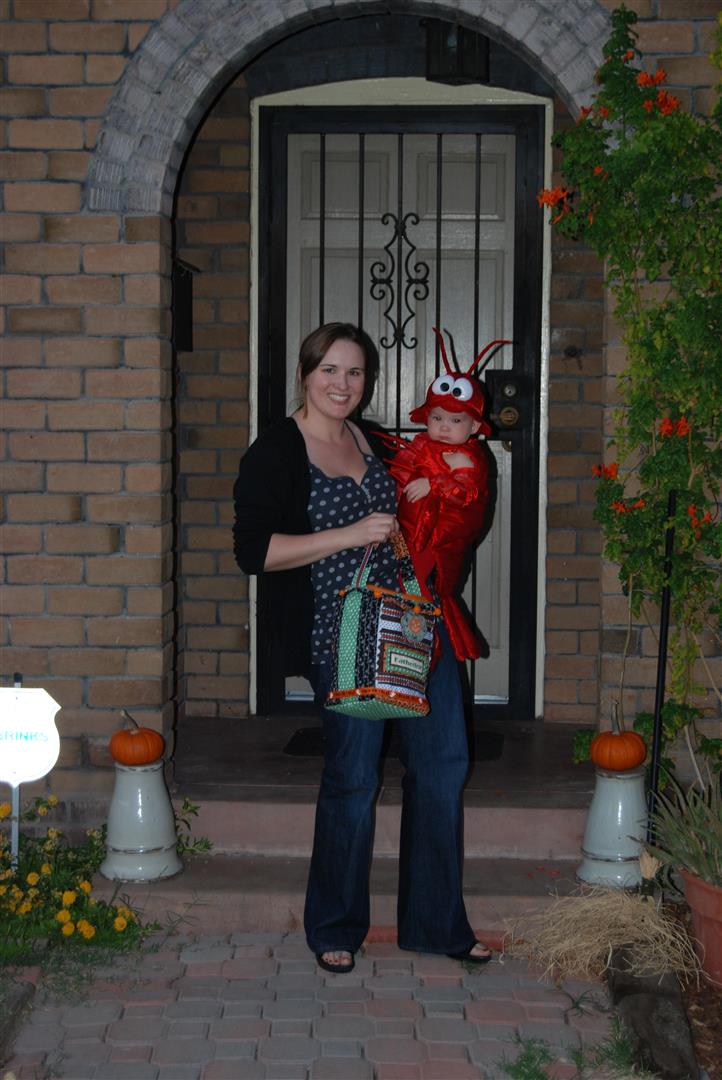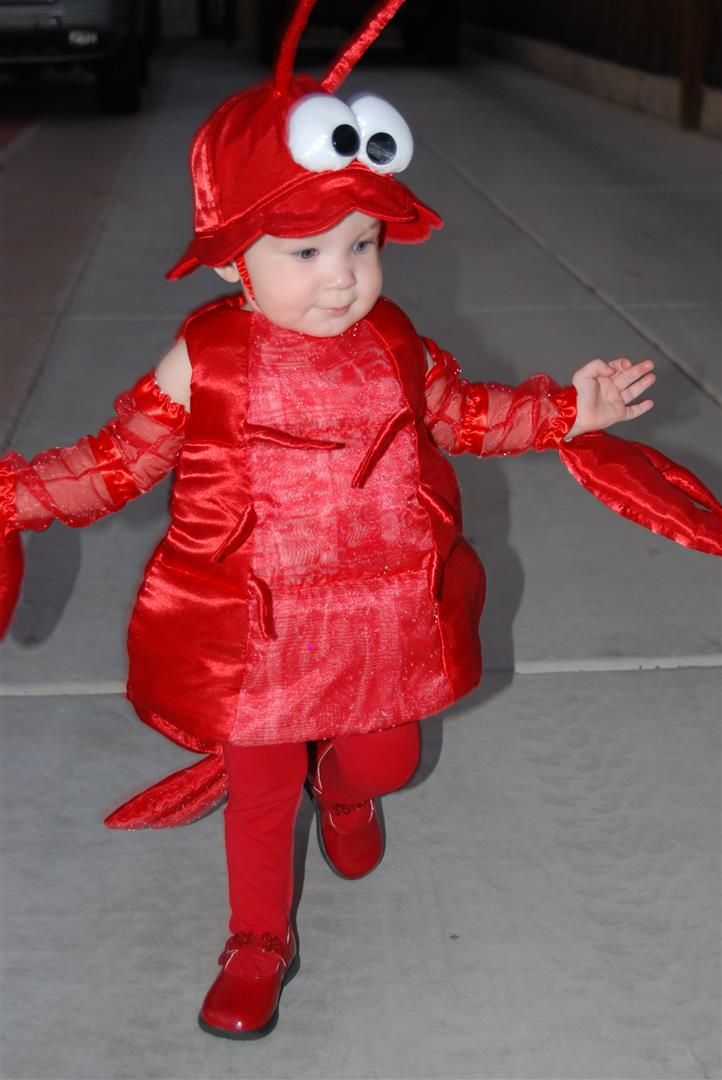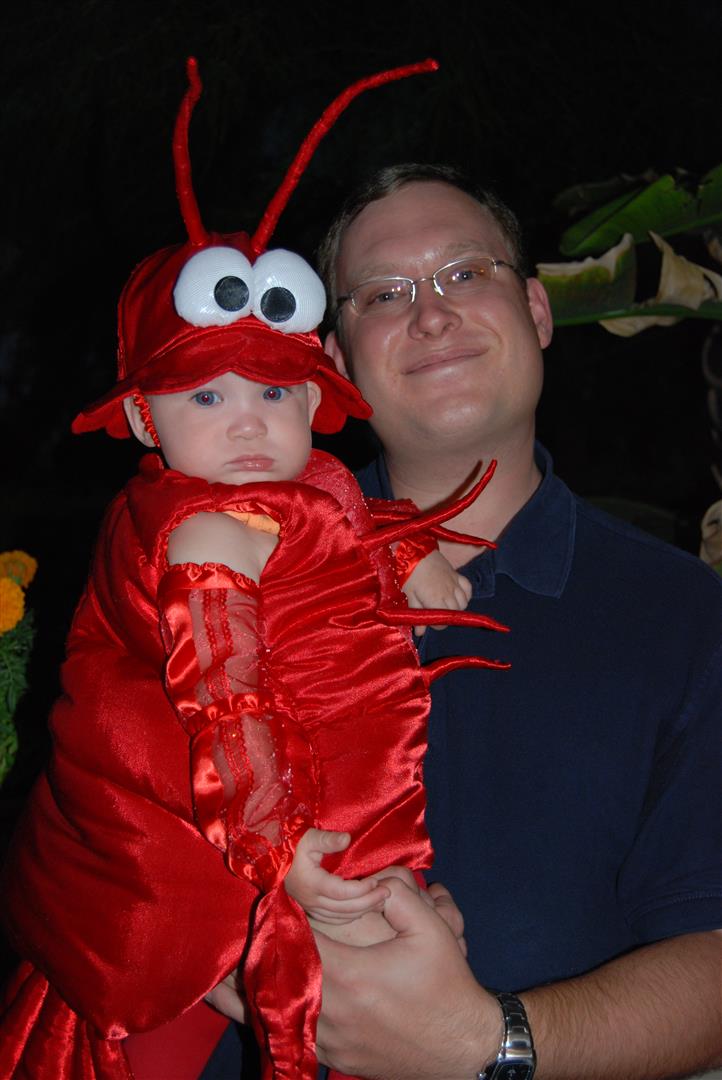 The next year... a flamingo... yeah... I'm not sure...
2008: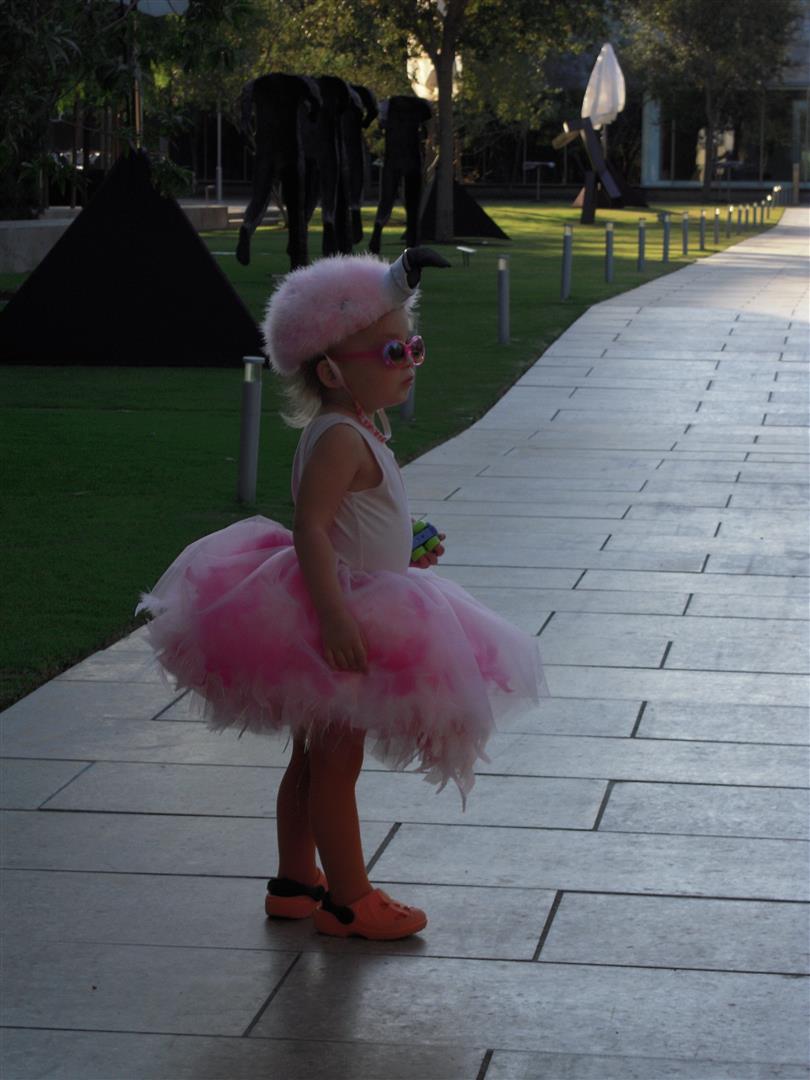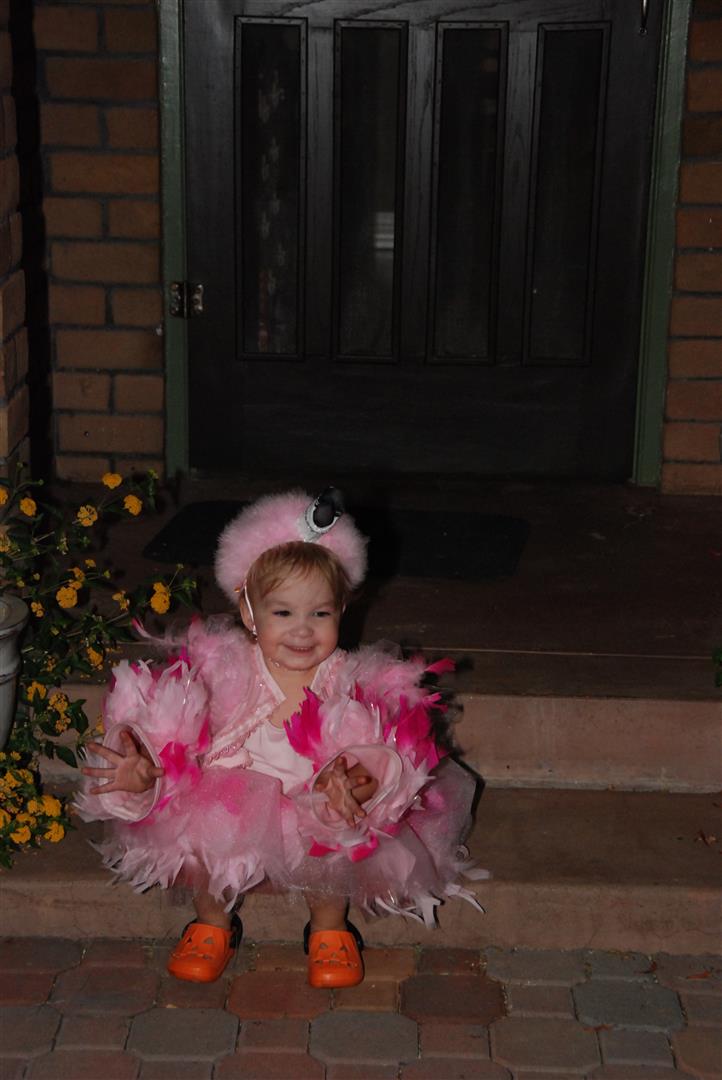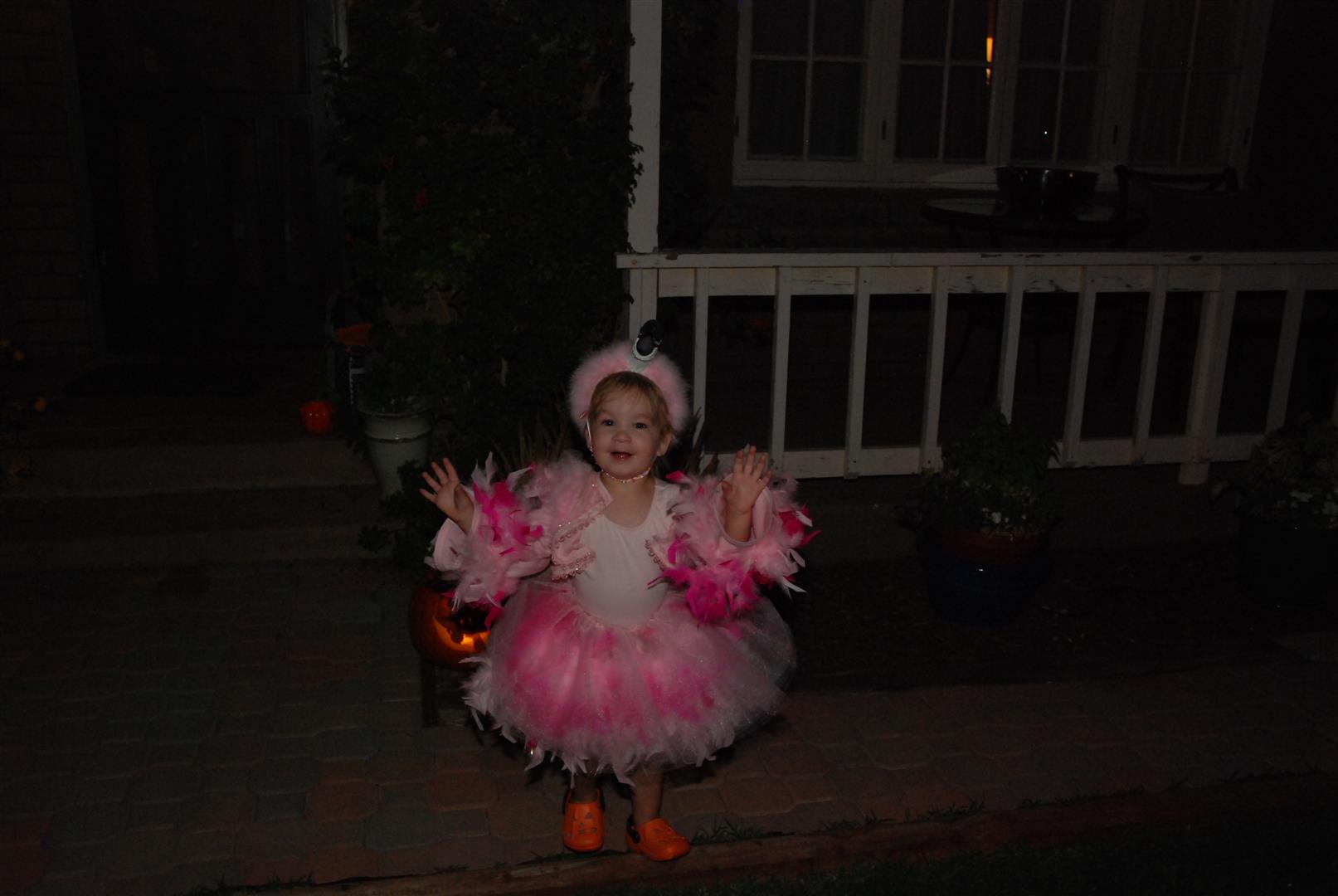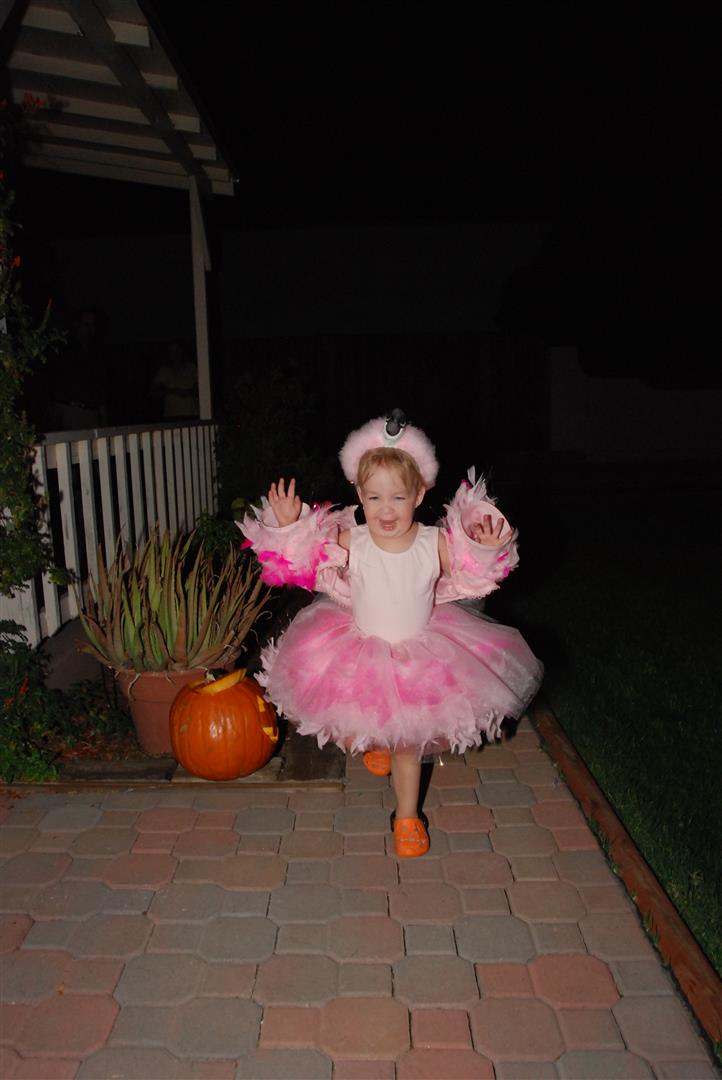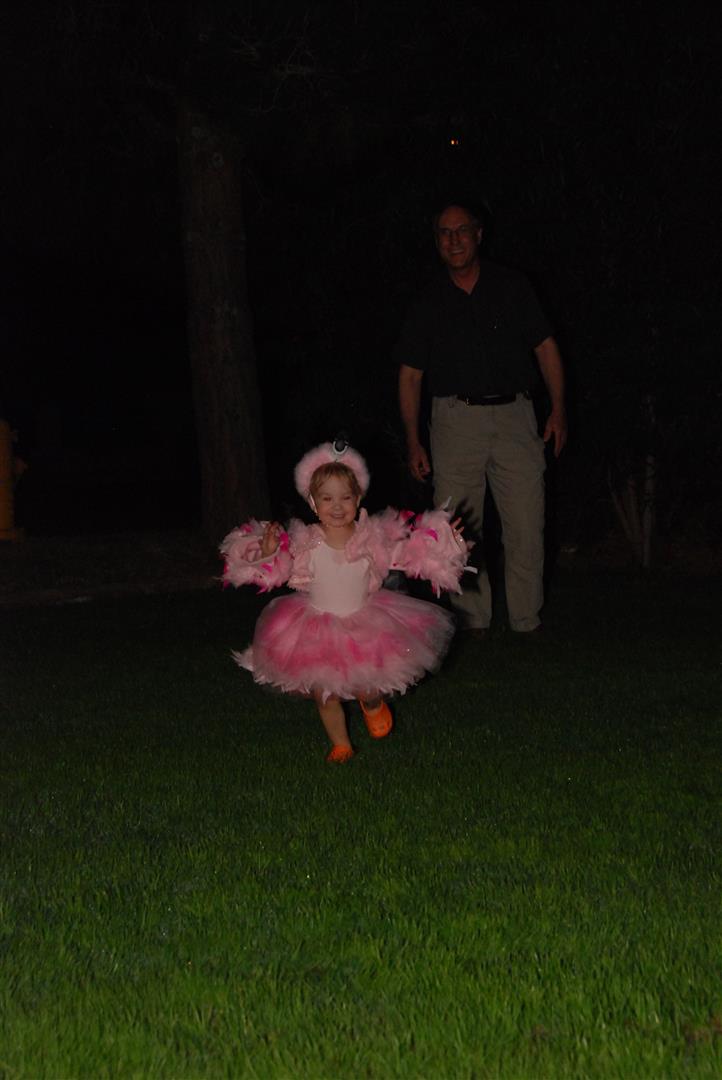 Up the next year... Belle and Mrs. Pots!! Now we are getting it..
2009: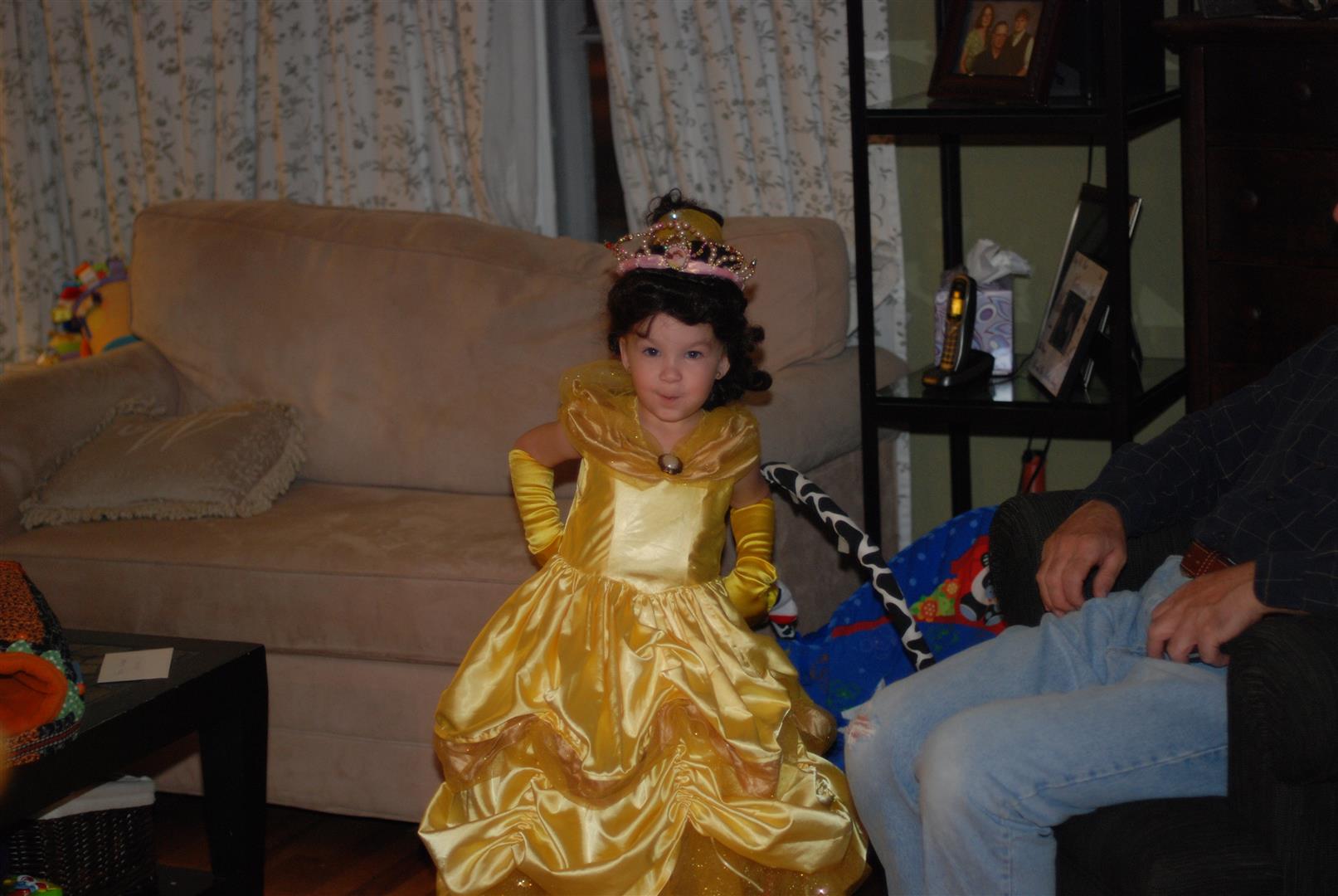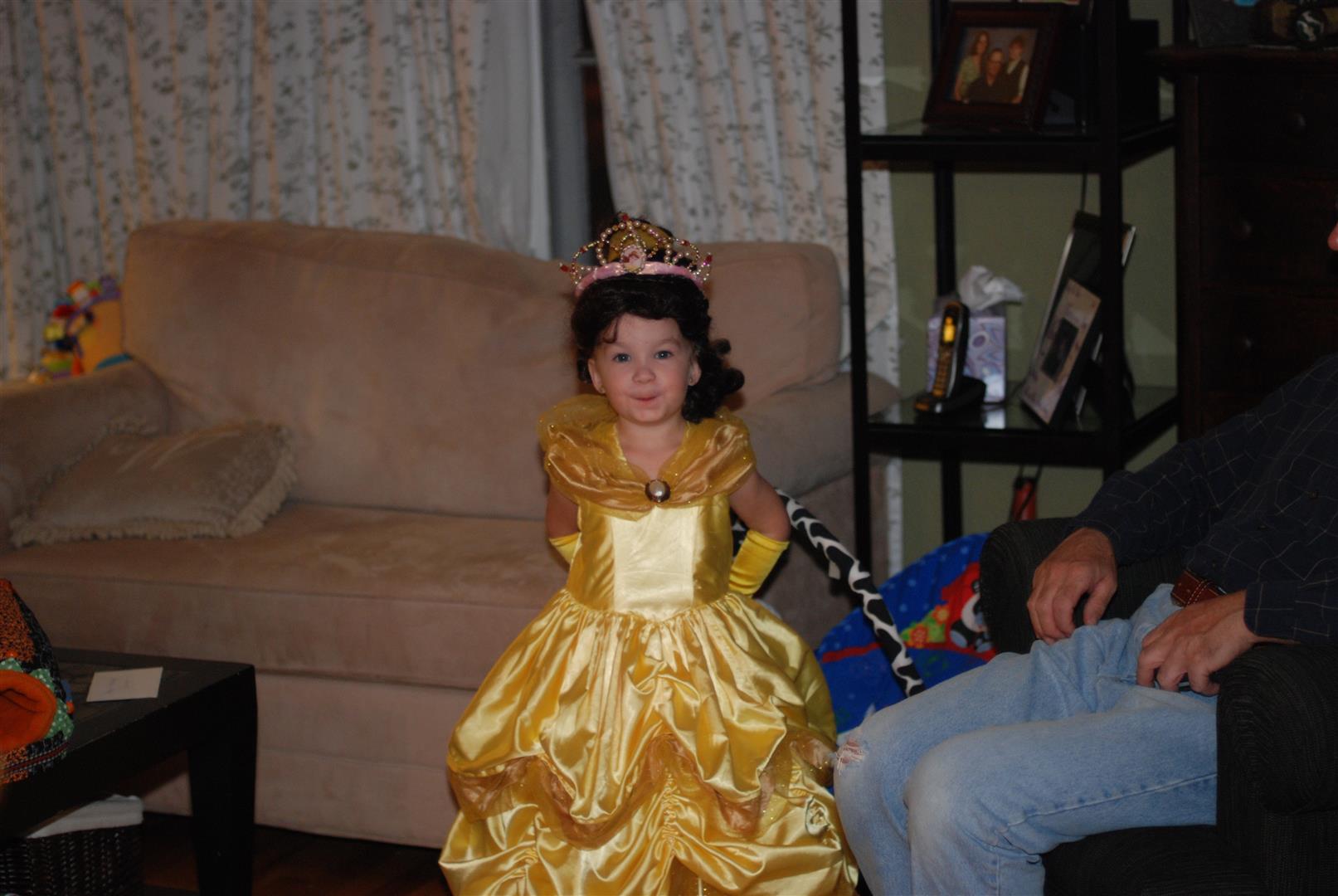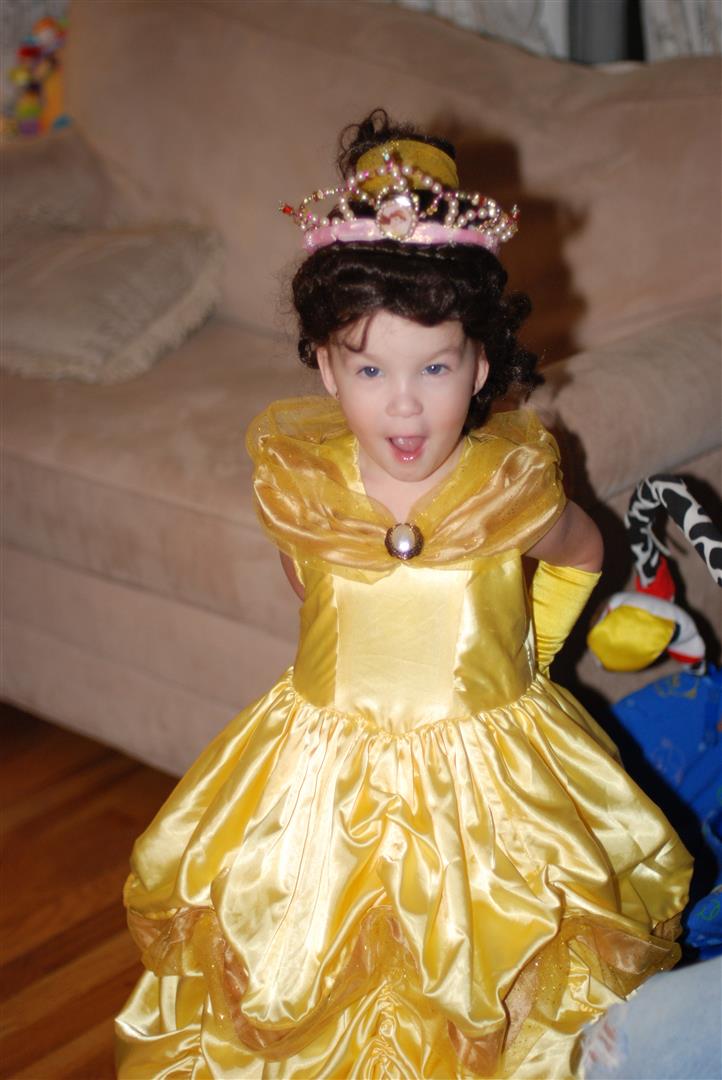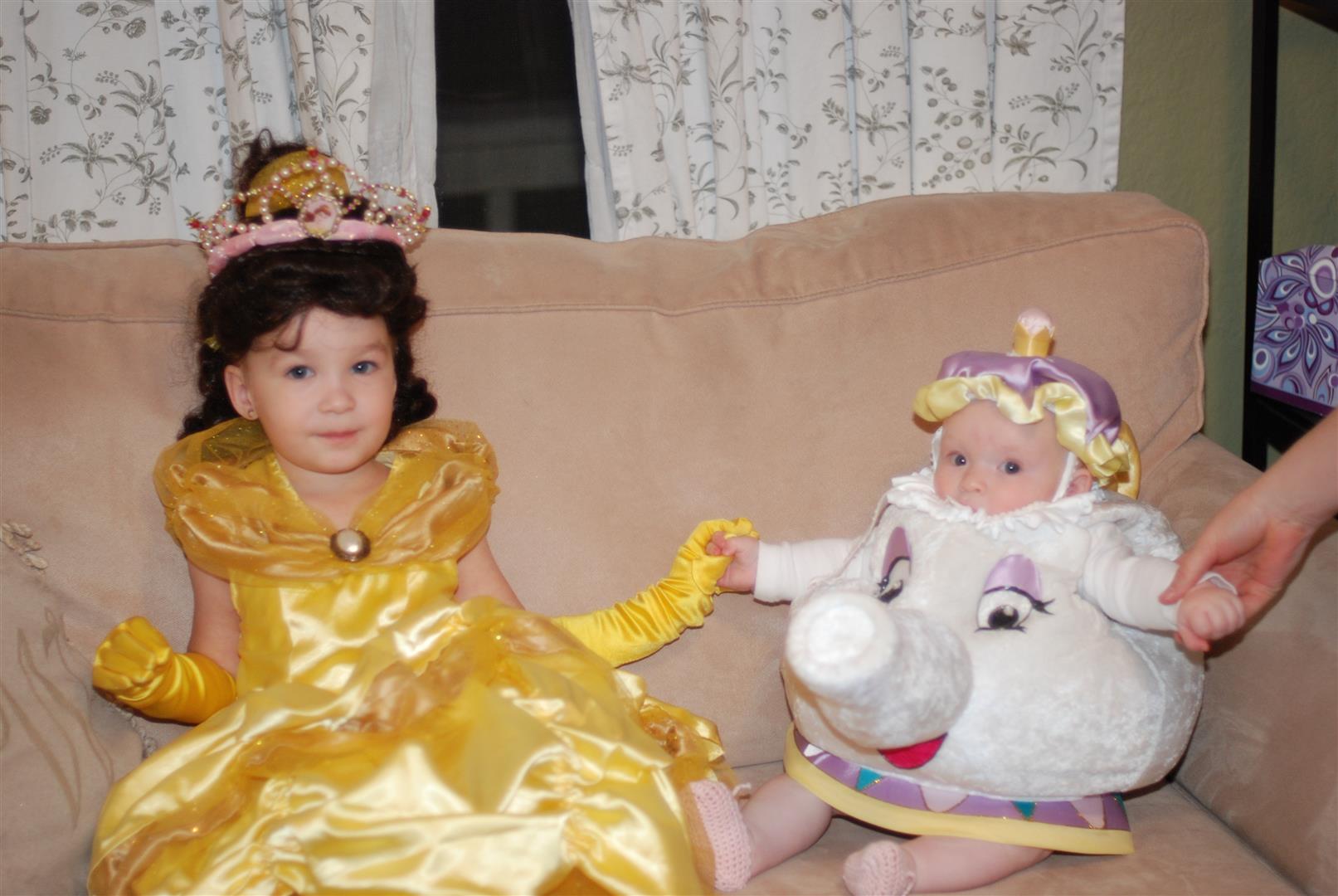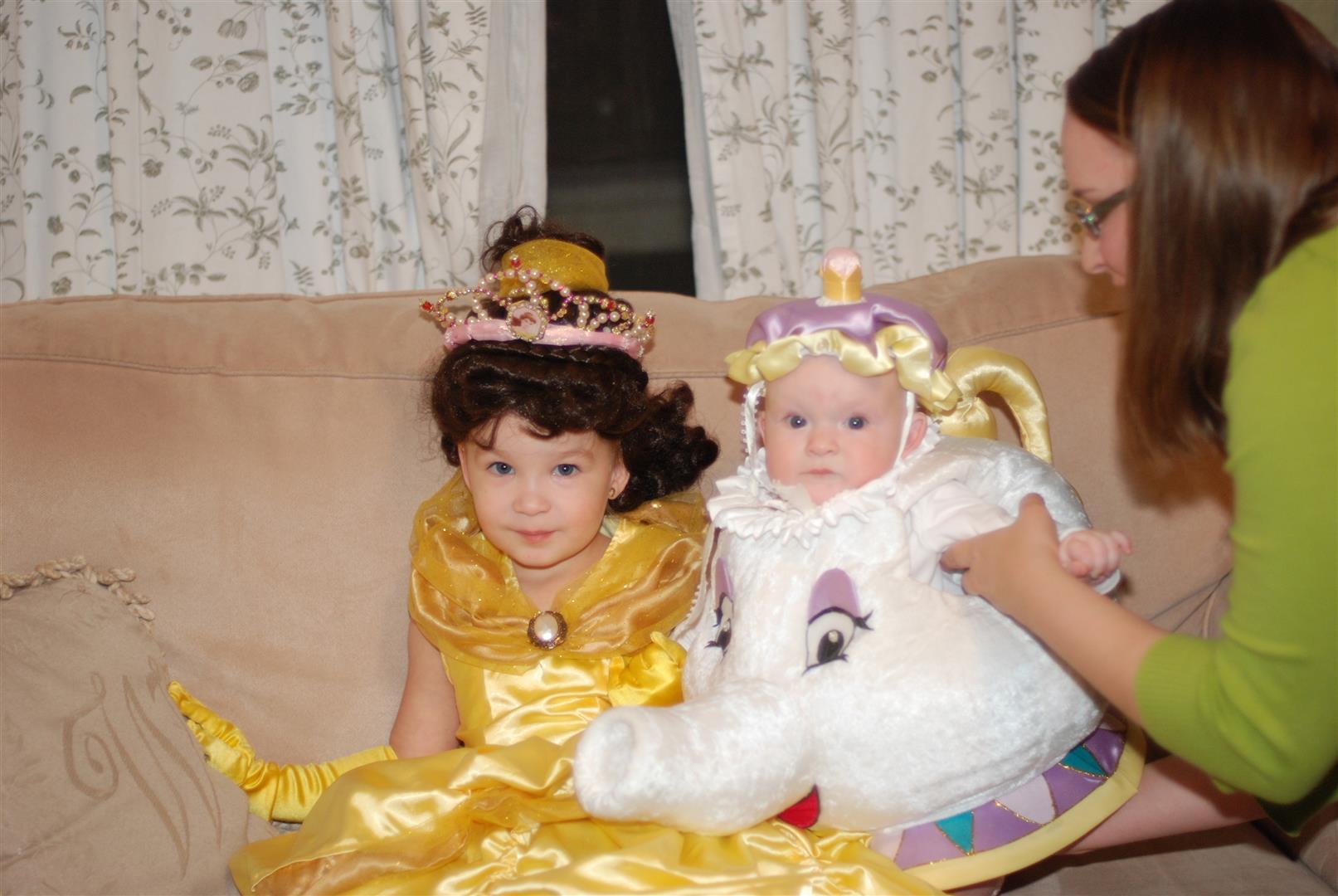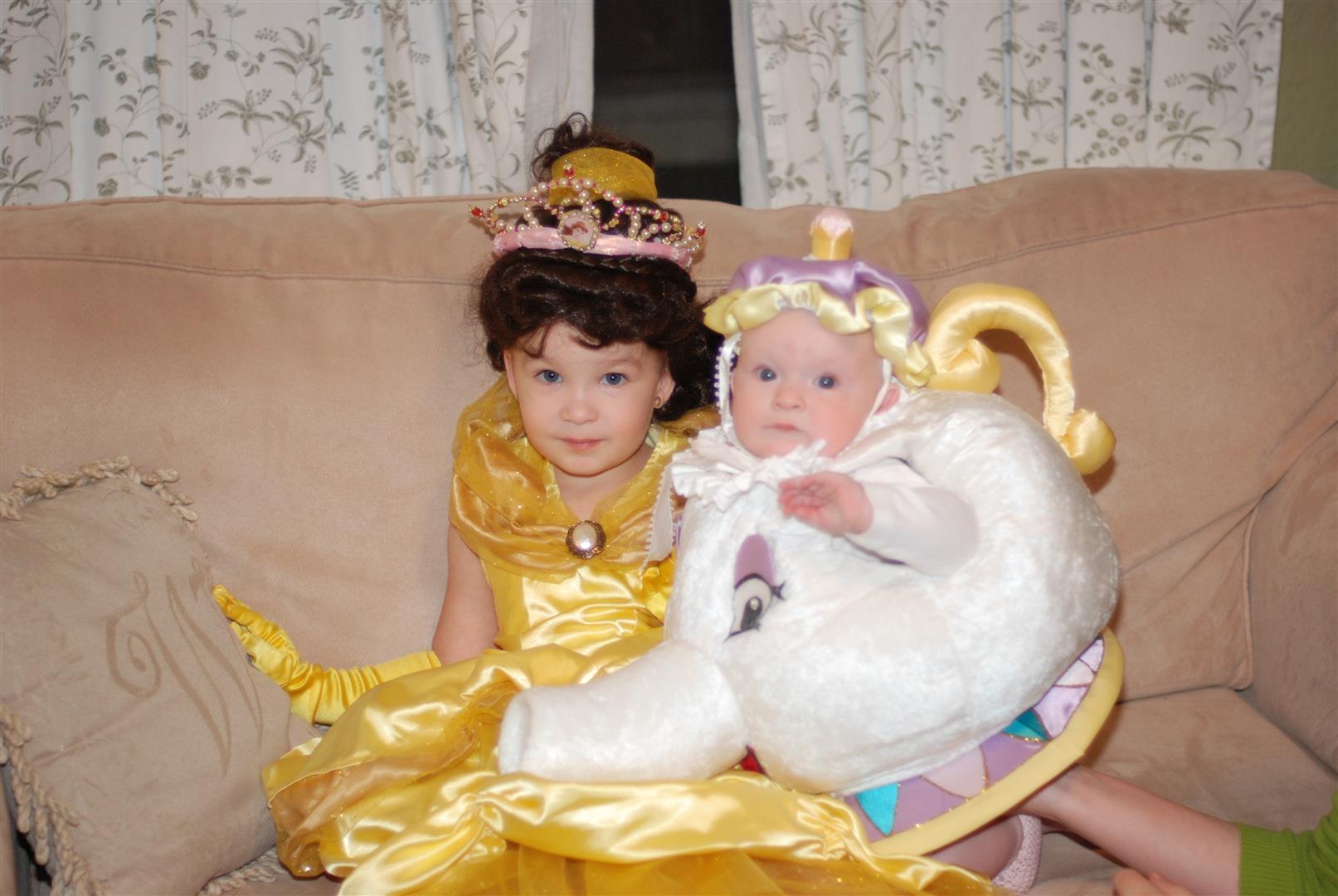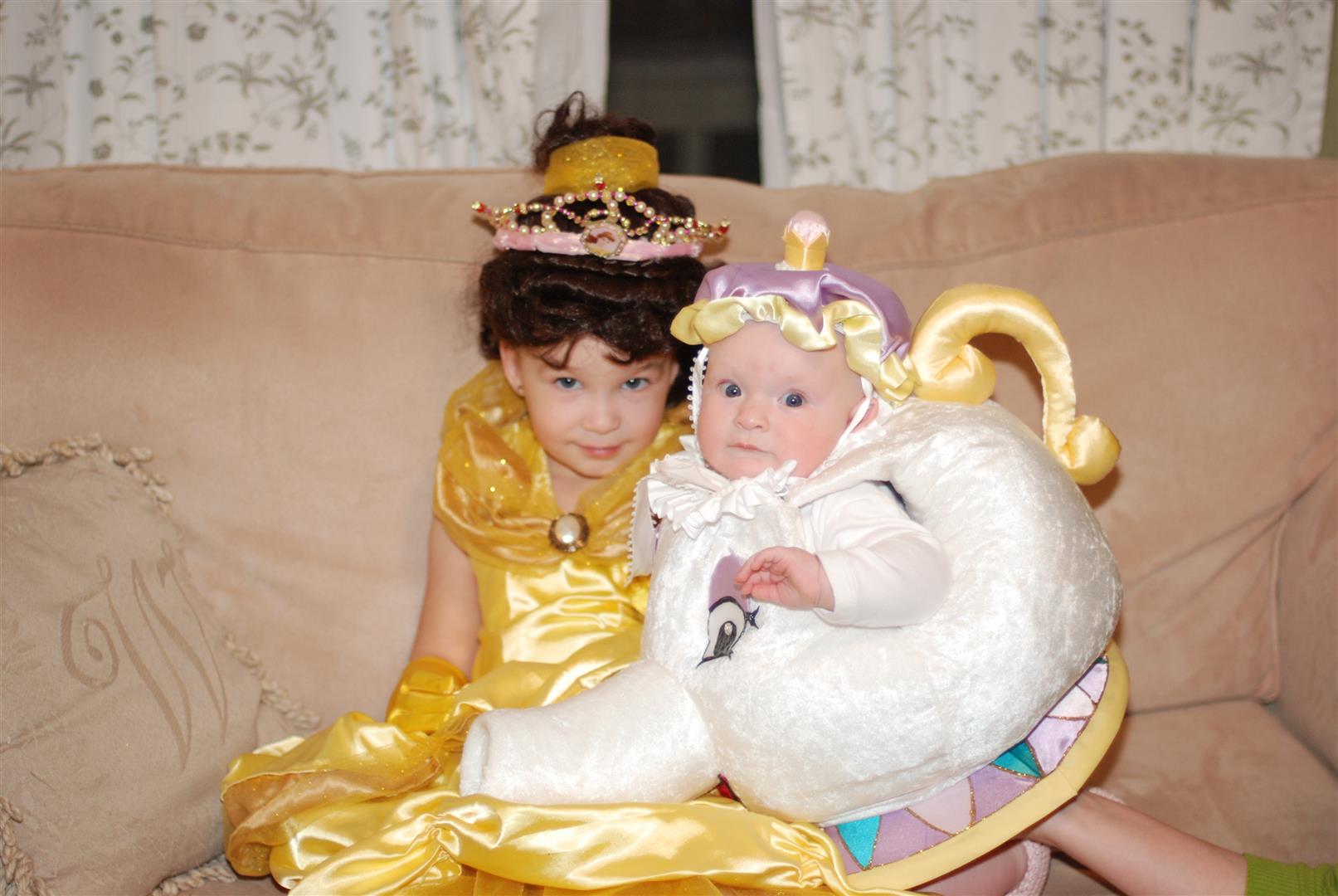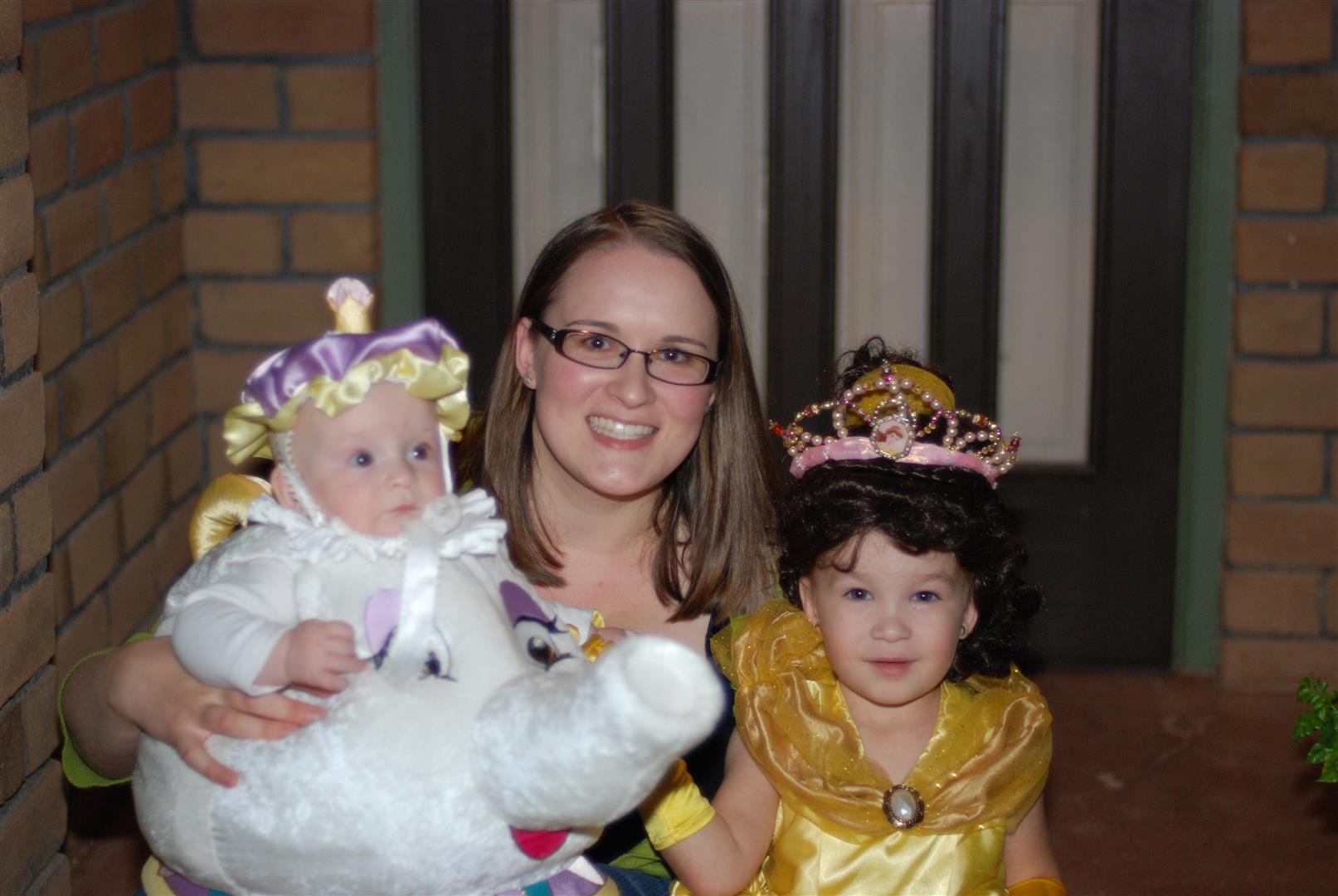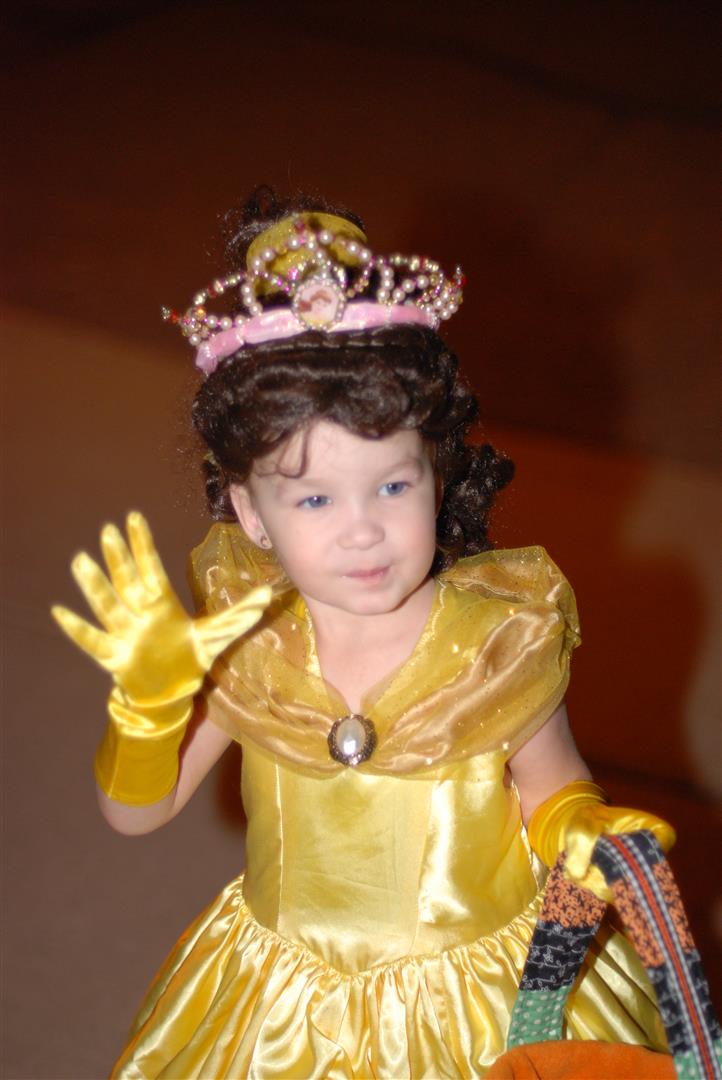 2010 was in the parks (our first DLR trip as an adult family). Oldest is Alice... next youngest... Cheshire Cat...
2010: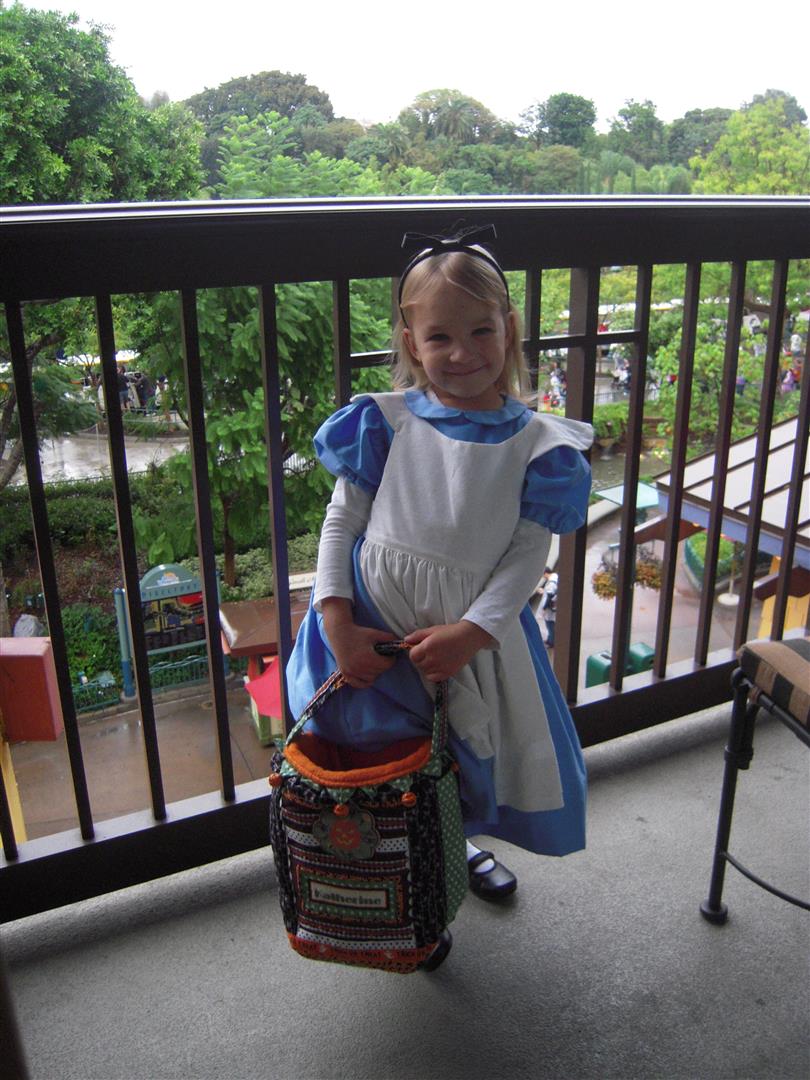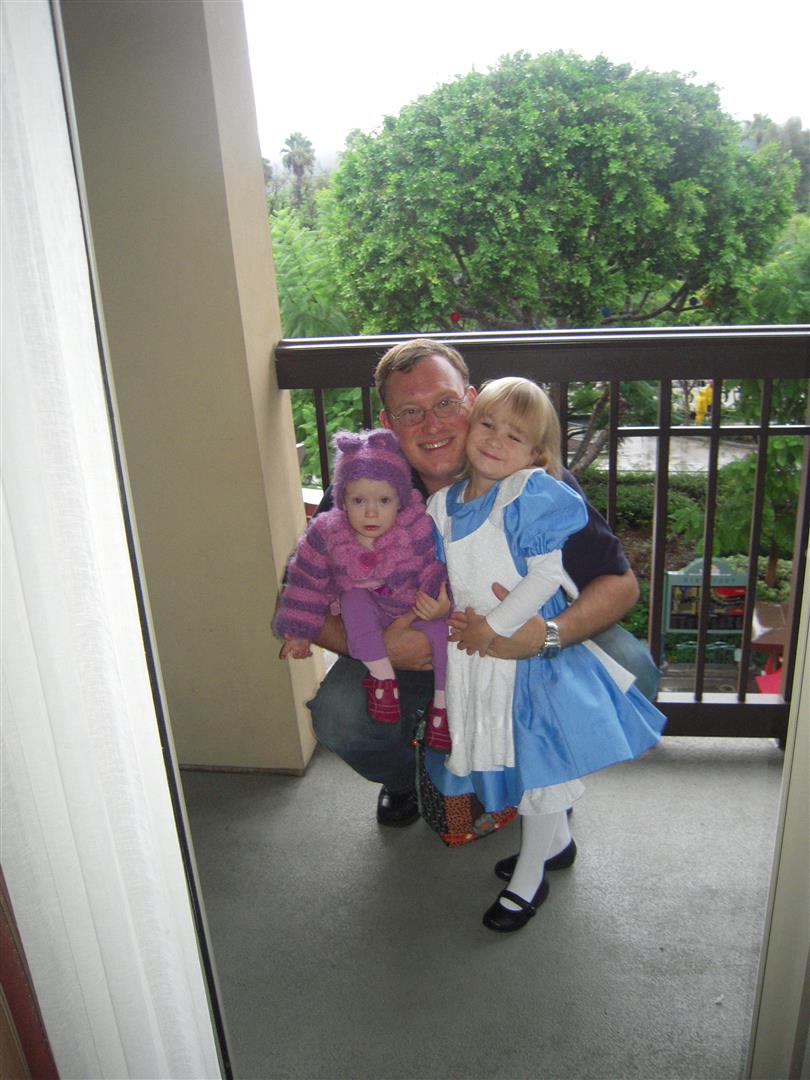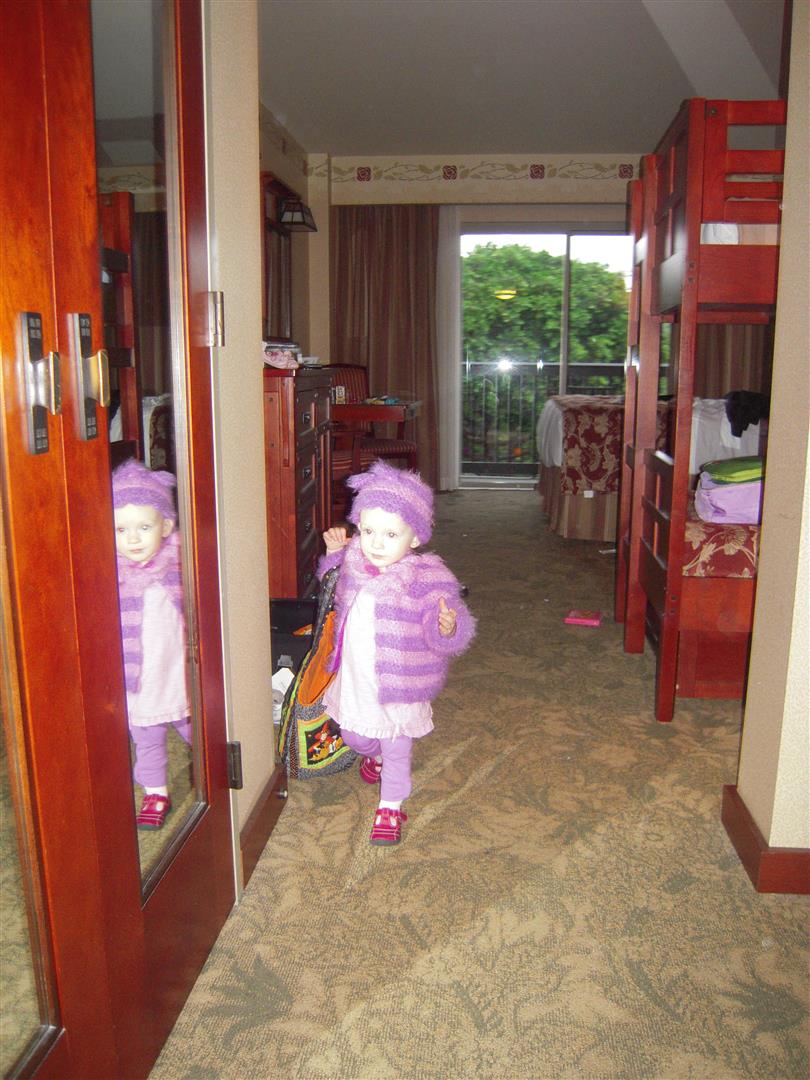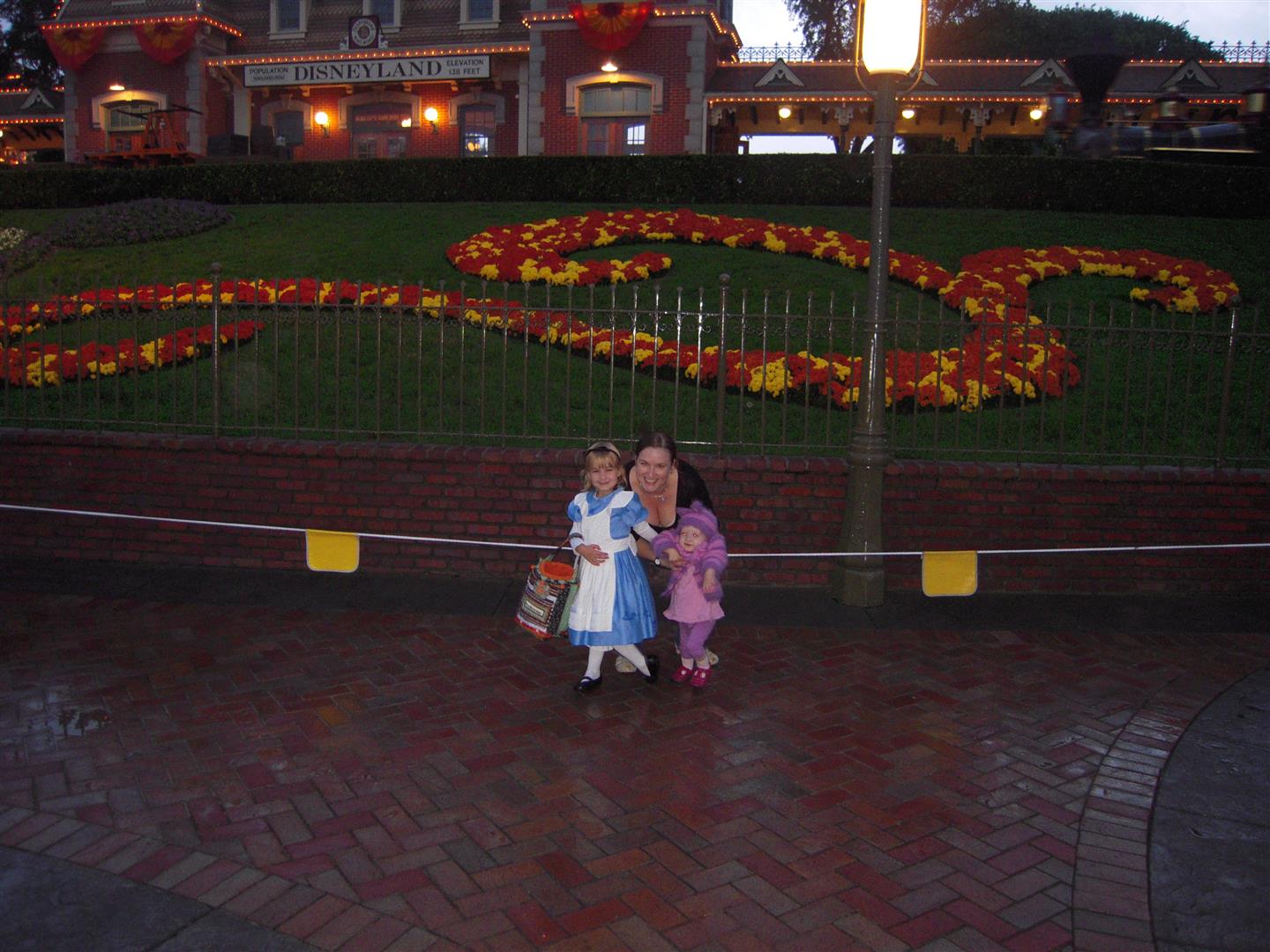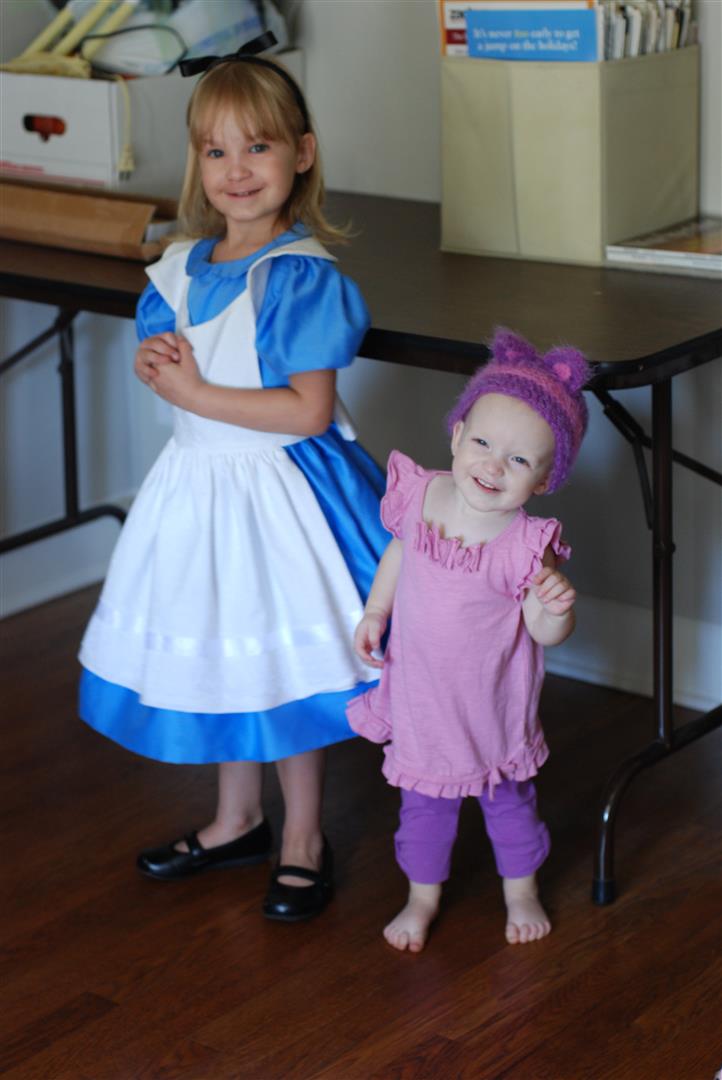 2011... Again, we were in the parks for the oldest's birthday.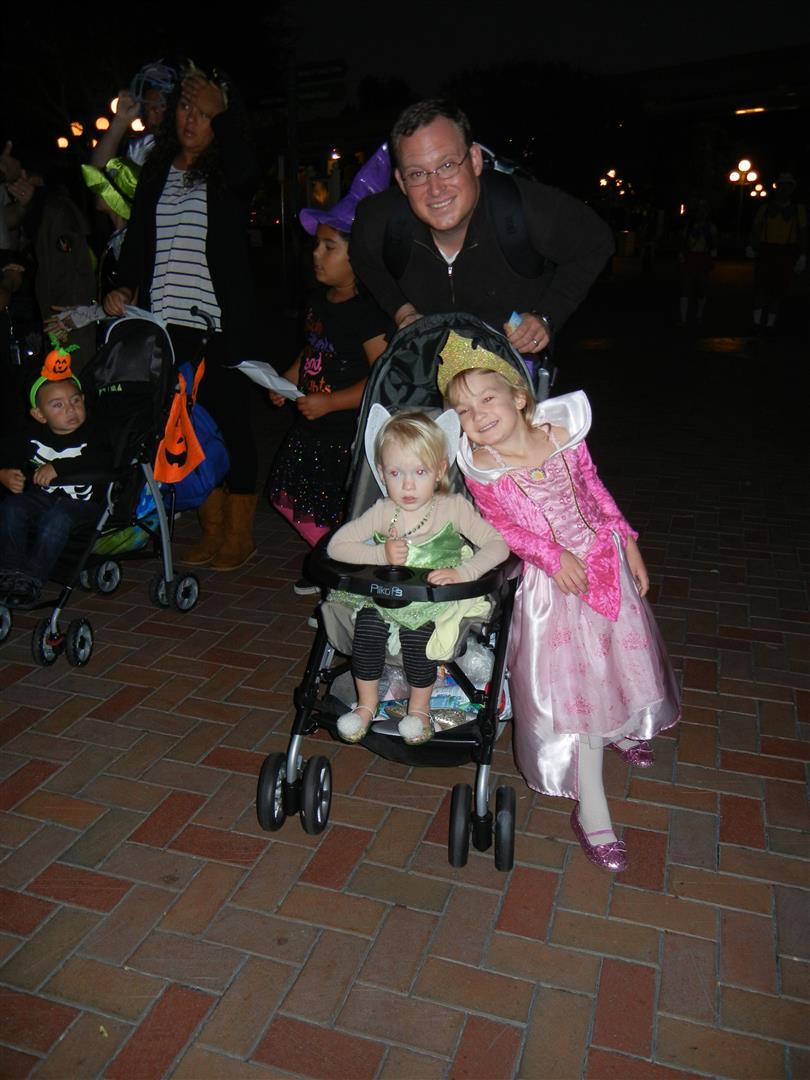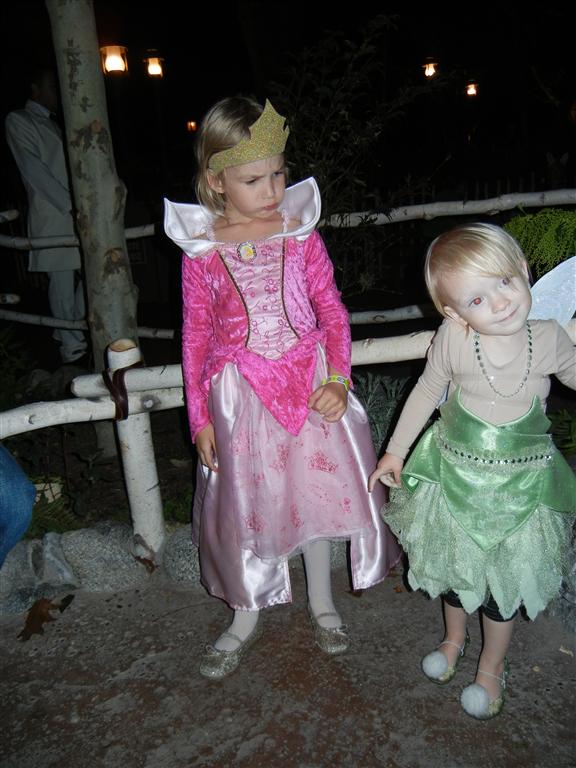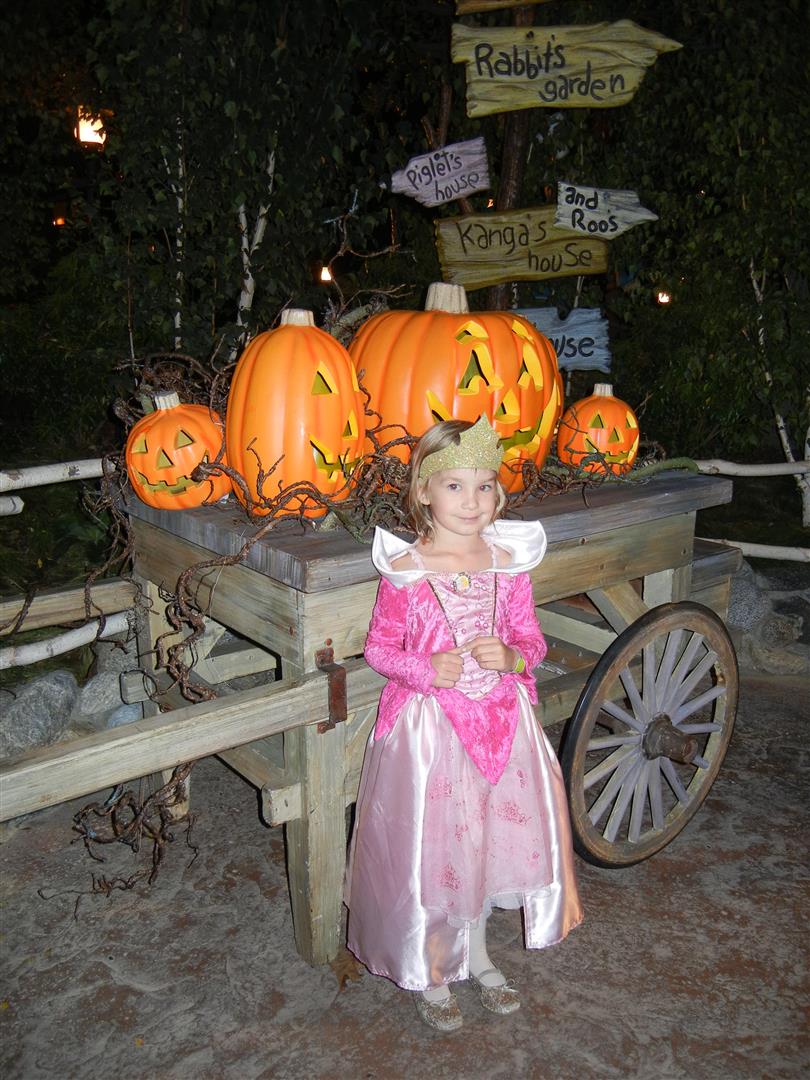 She was originally slated to be Ariel... that wasn't park-friendly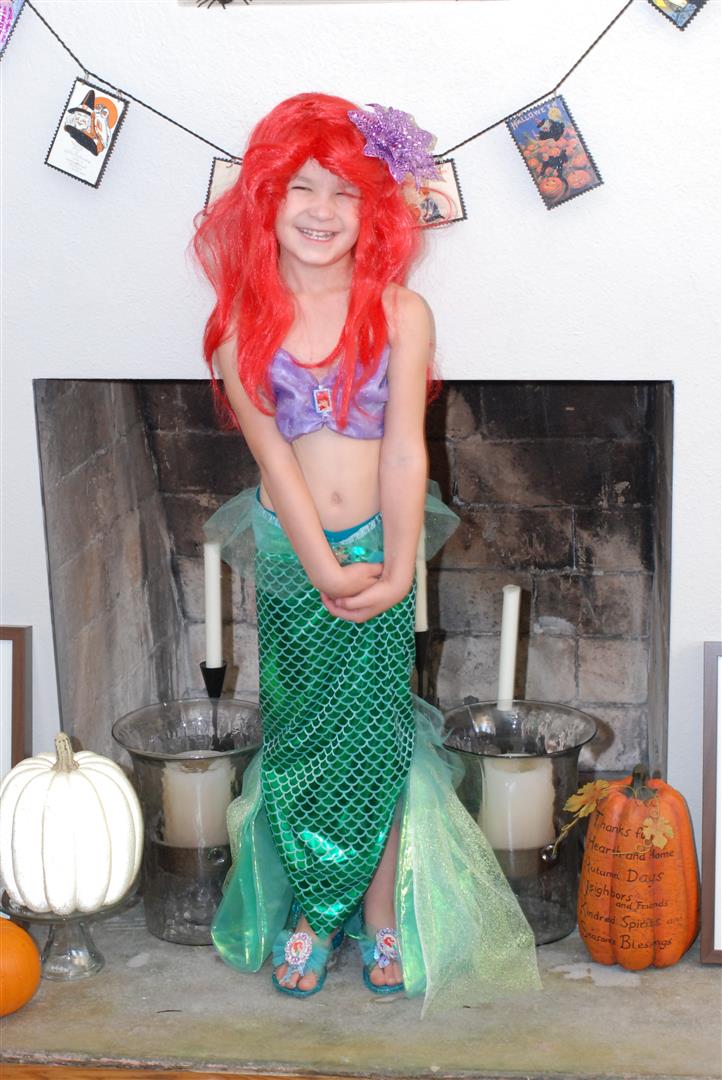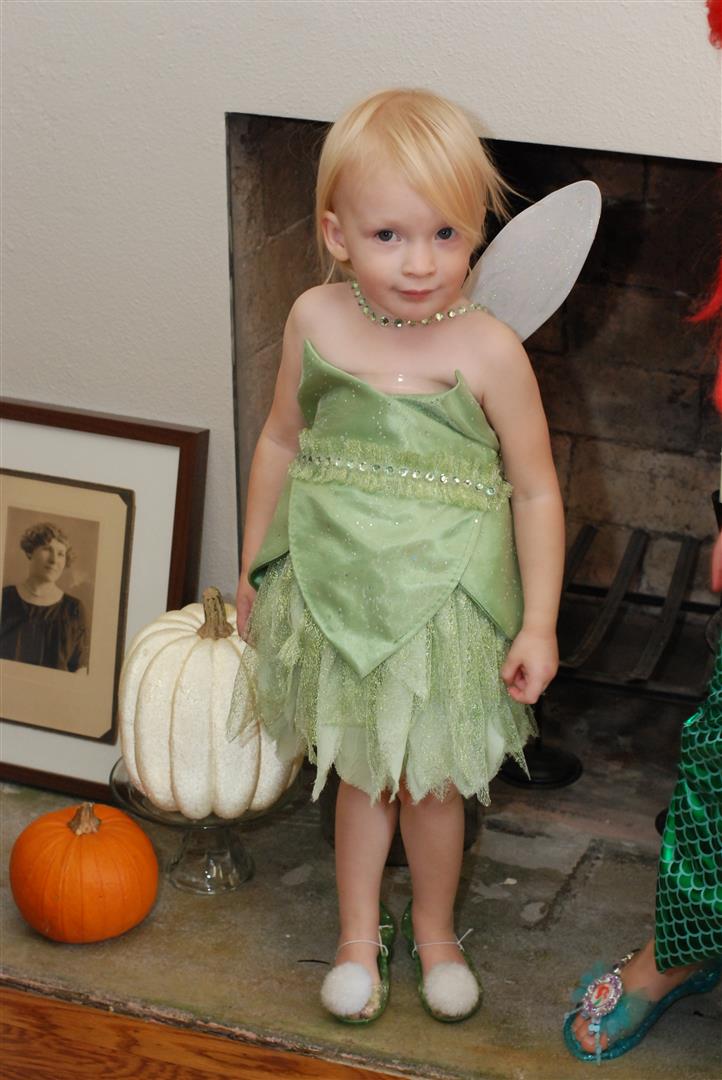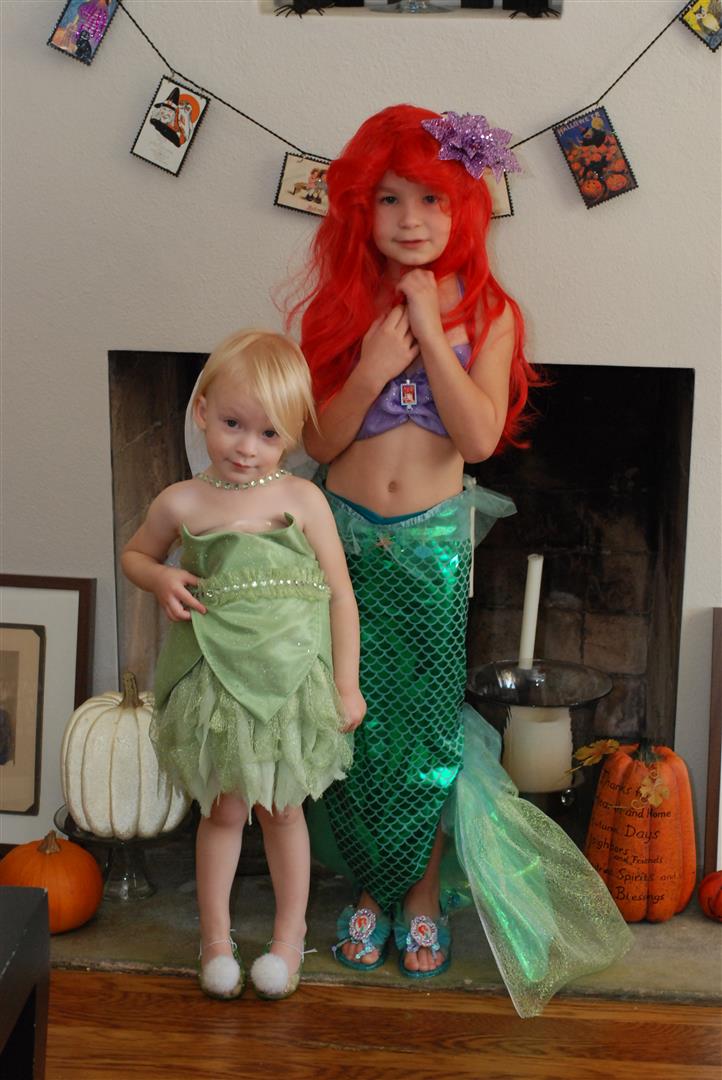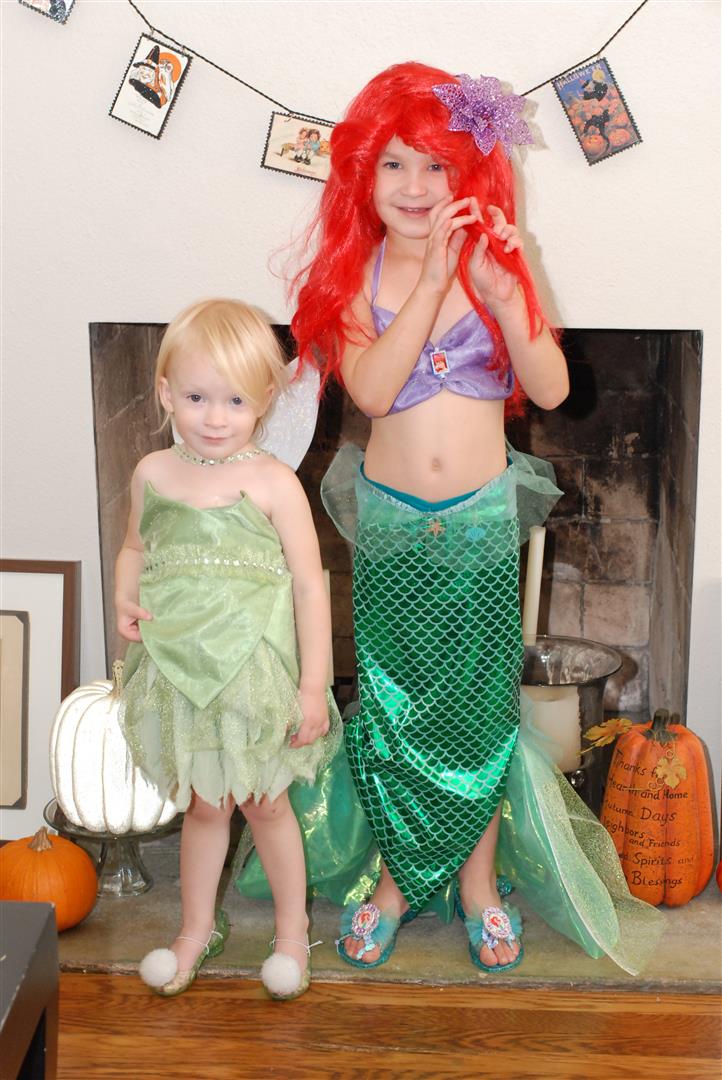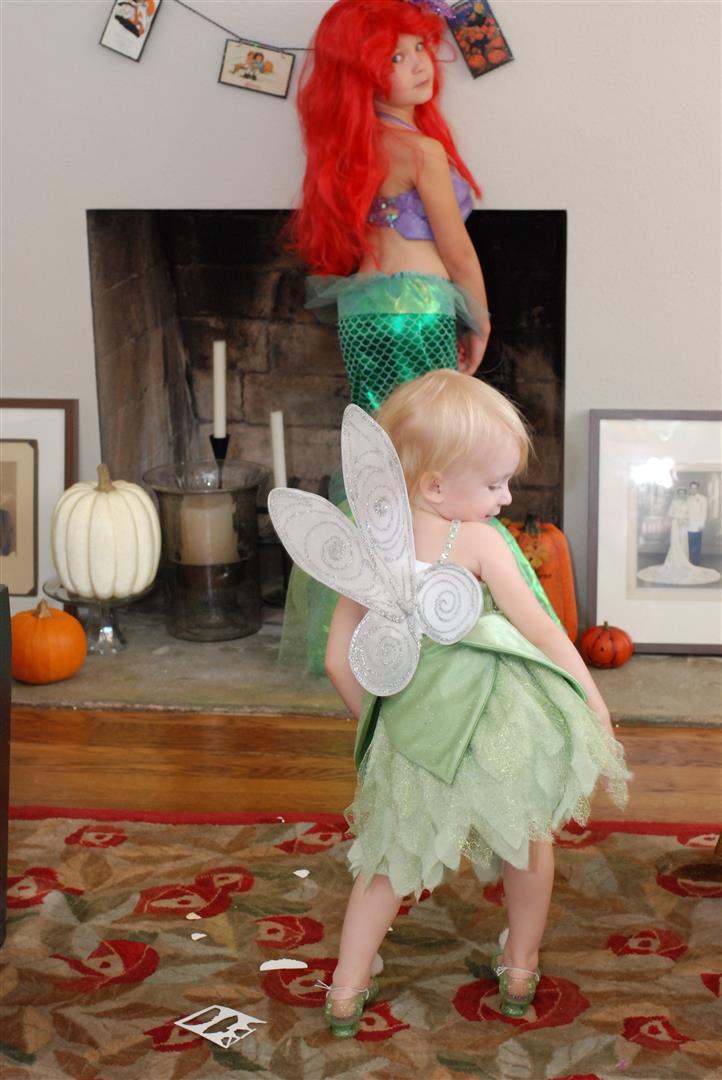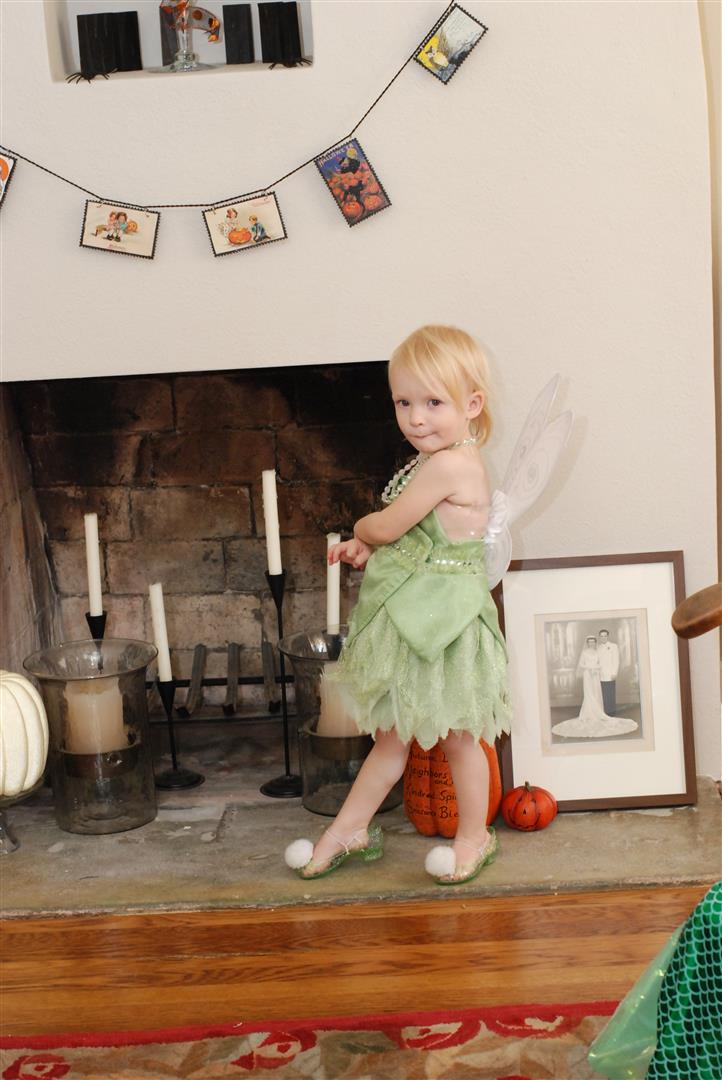 2012... Only 1 Disney-esque costume... newborn born in October made for lack of costume making...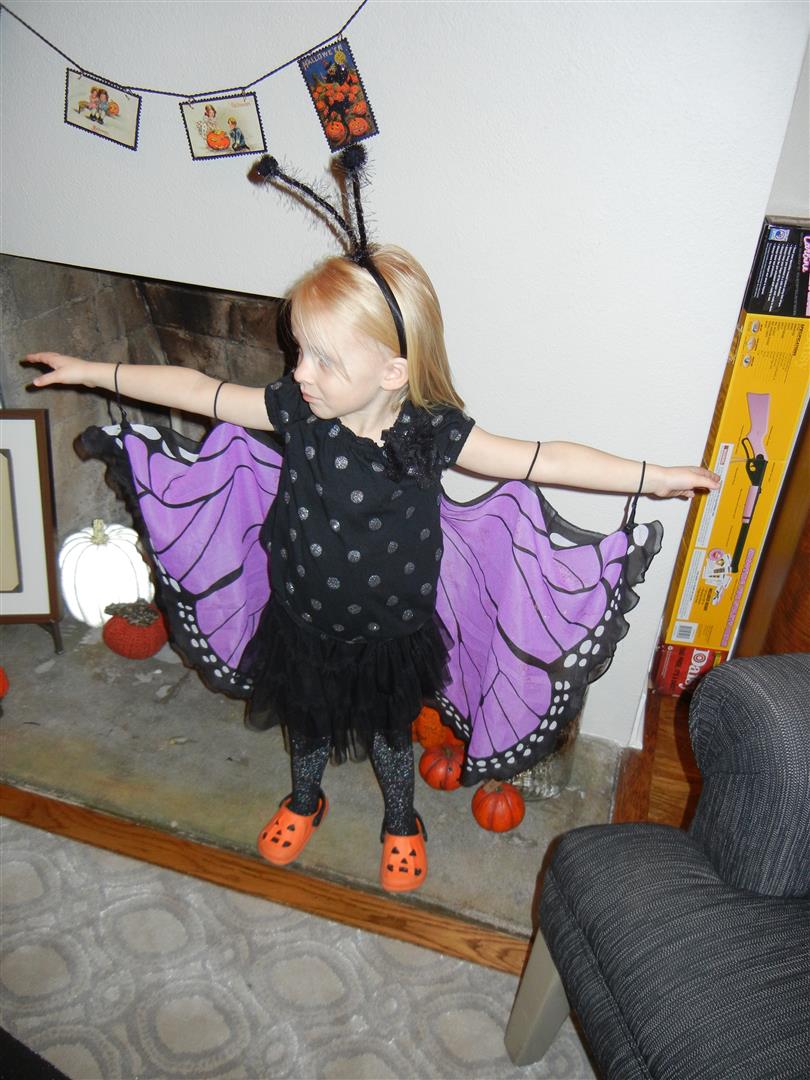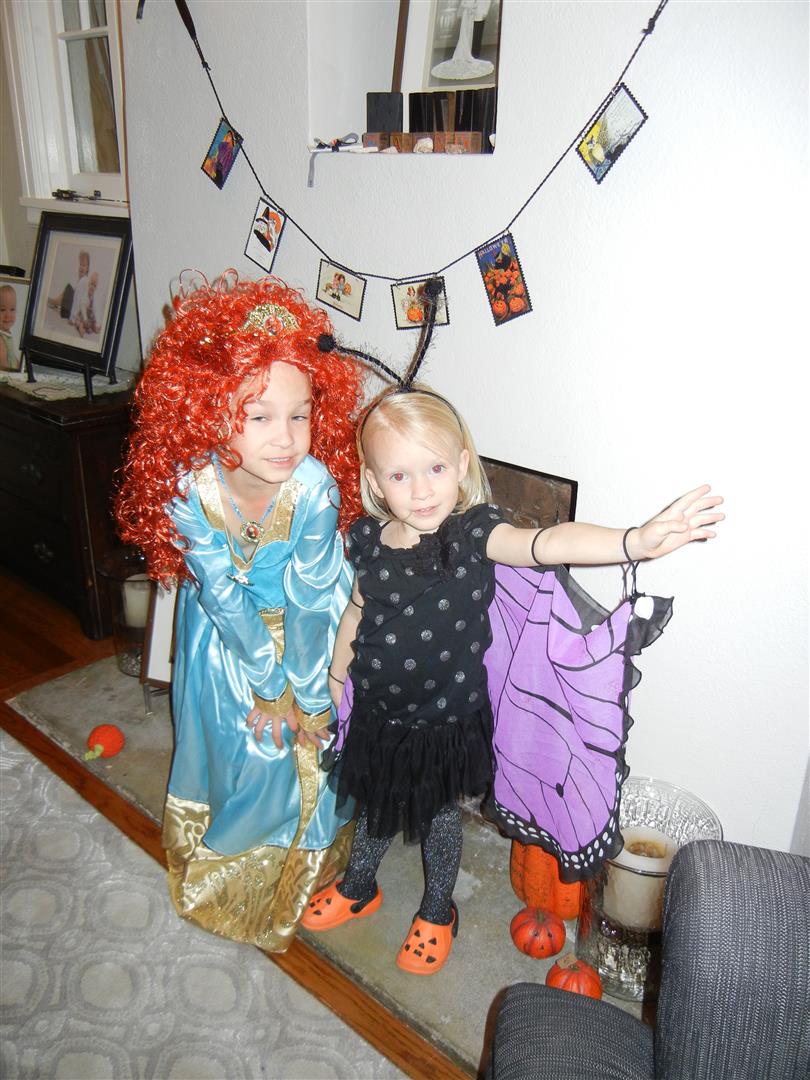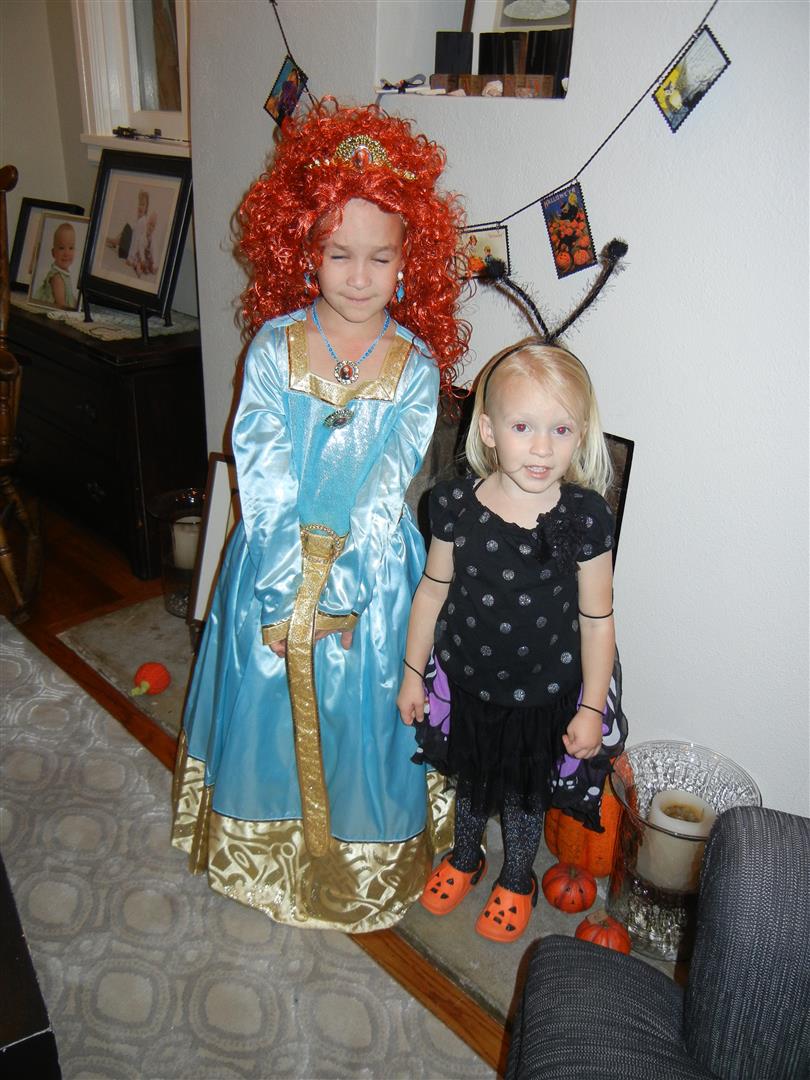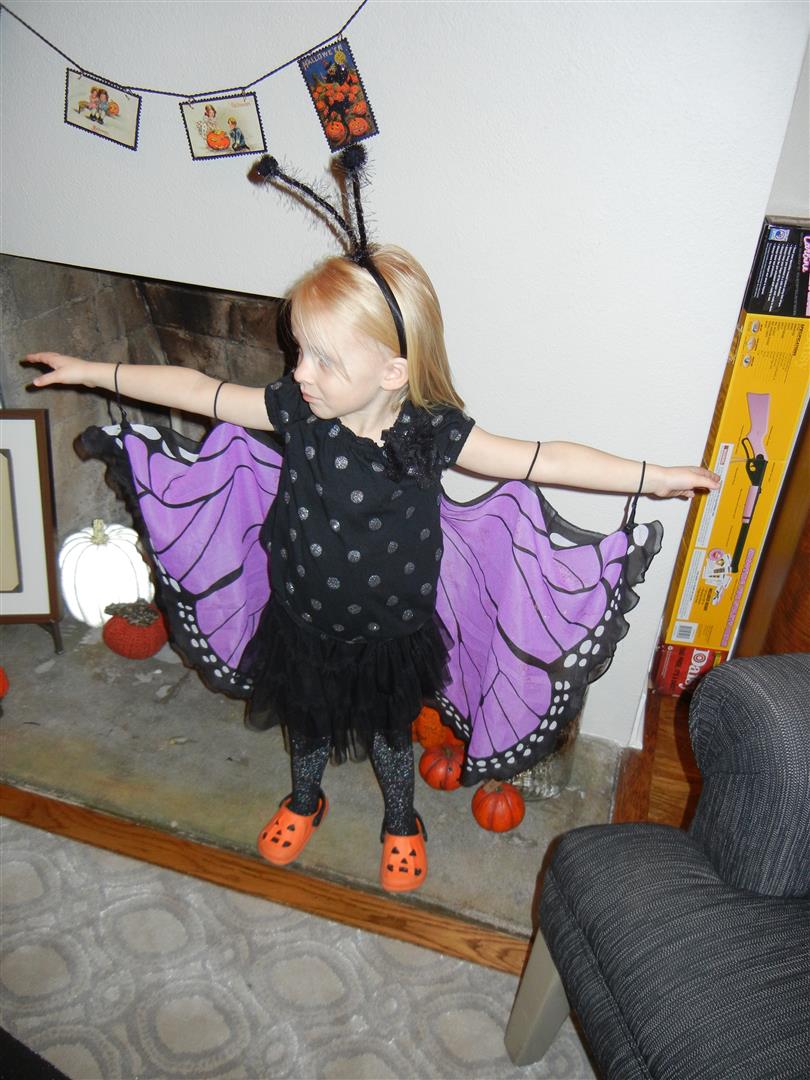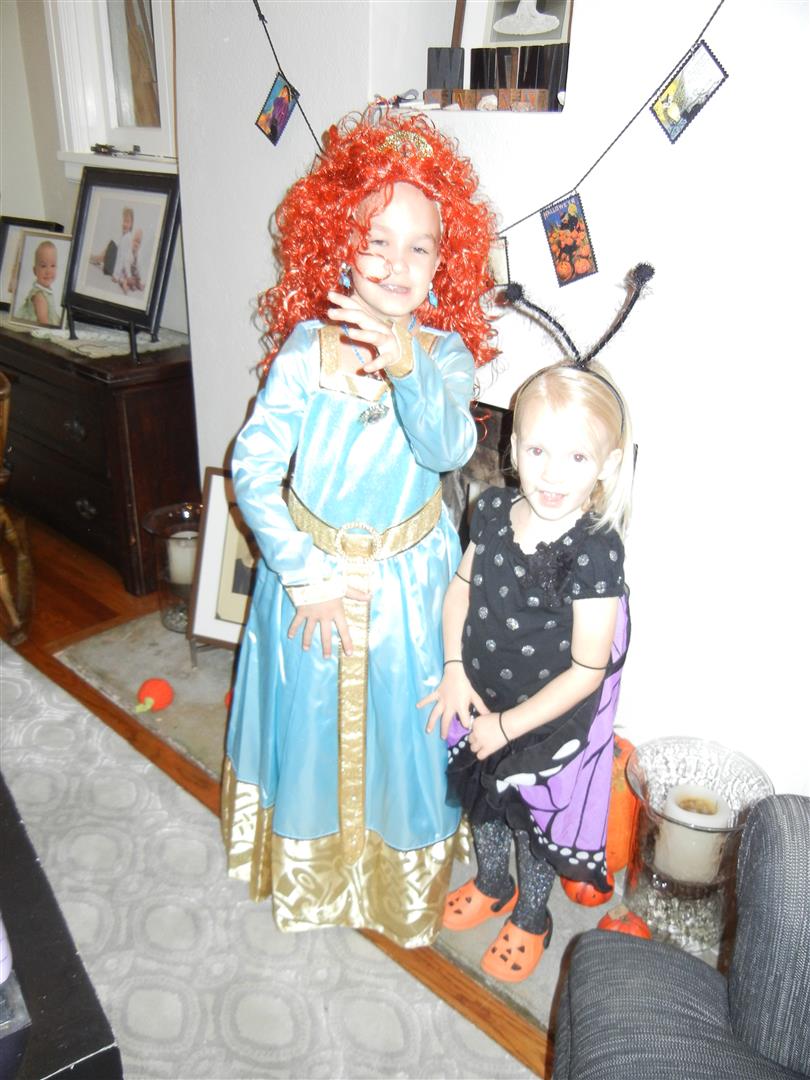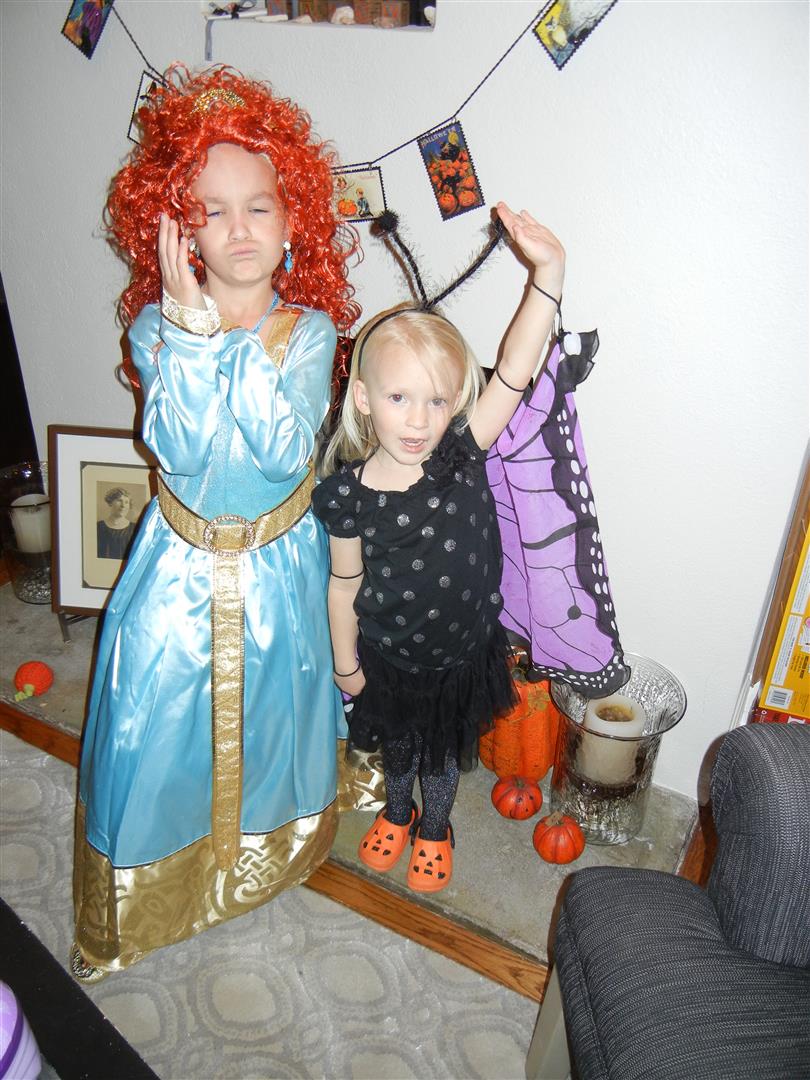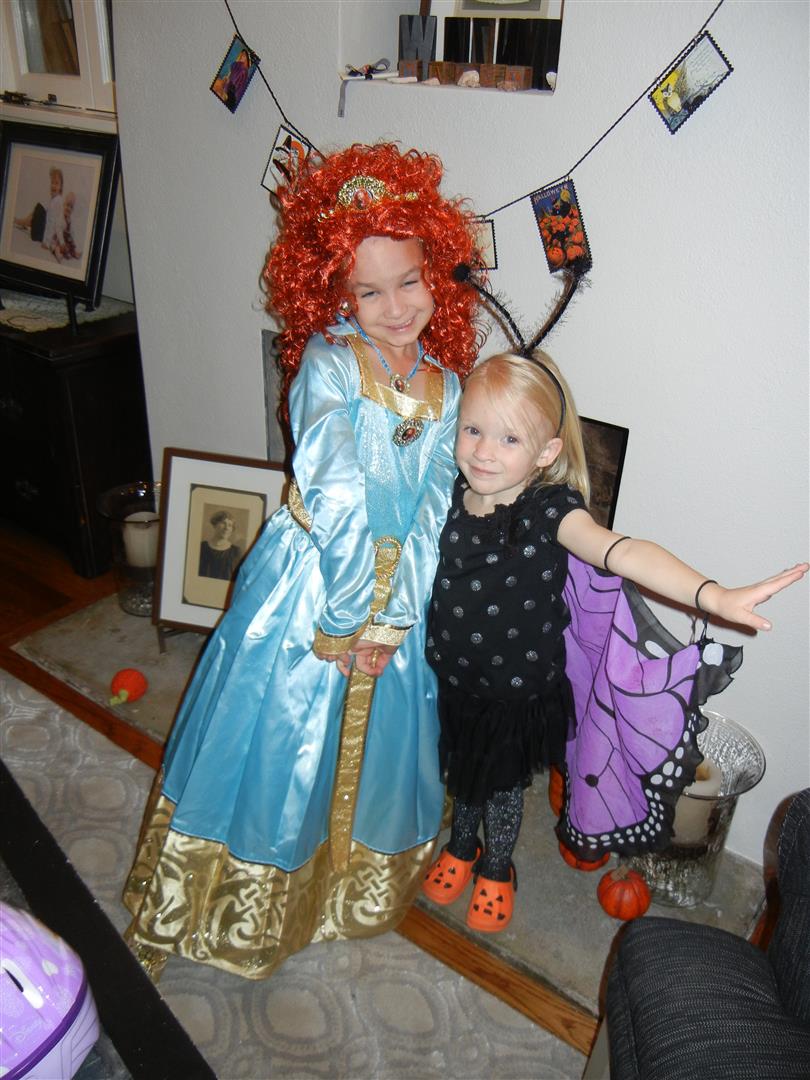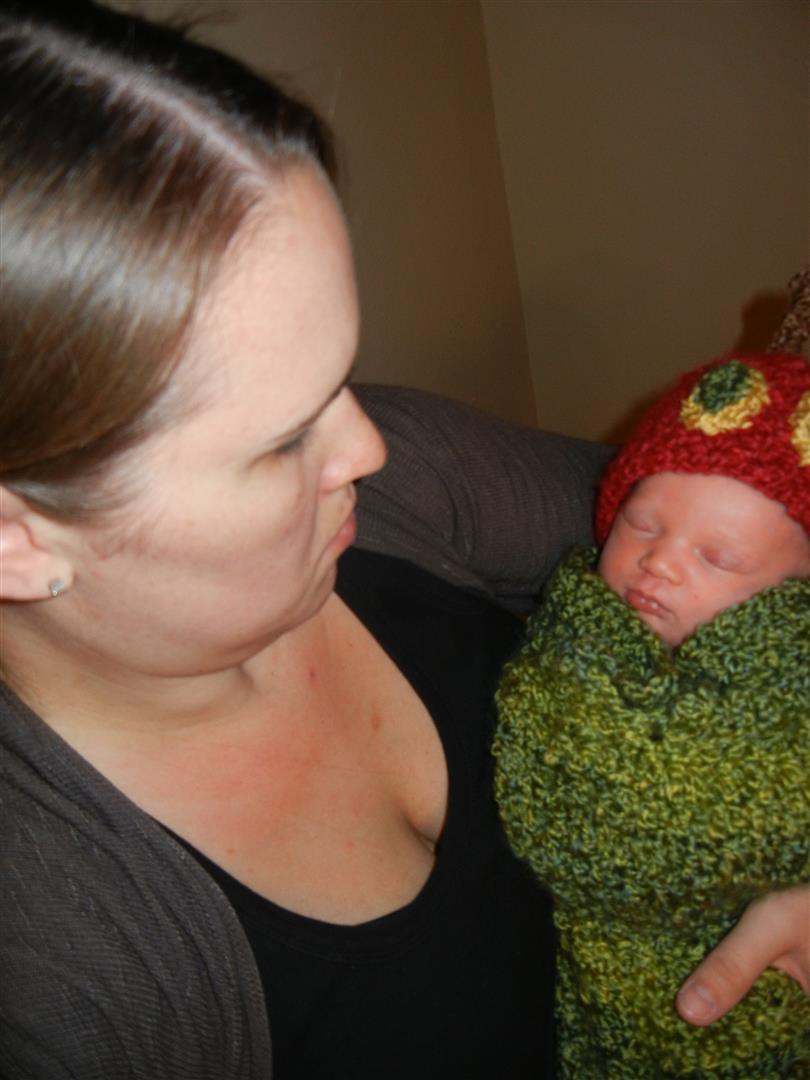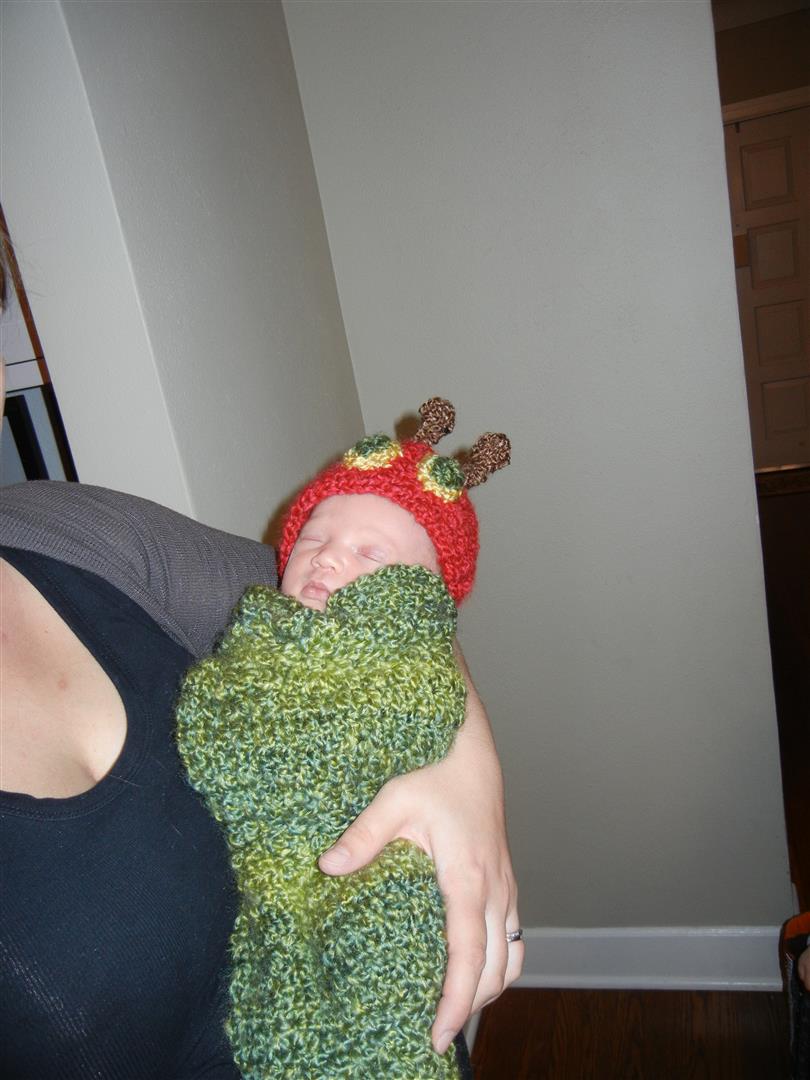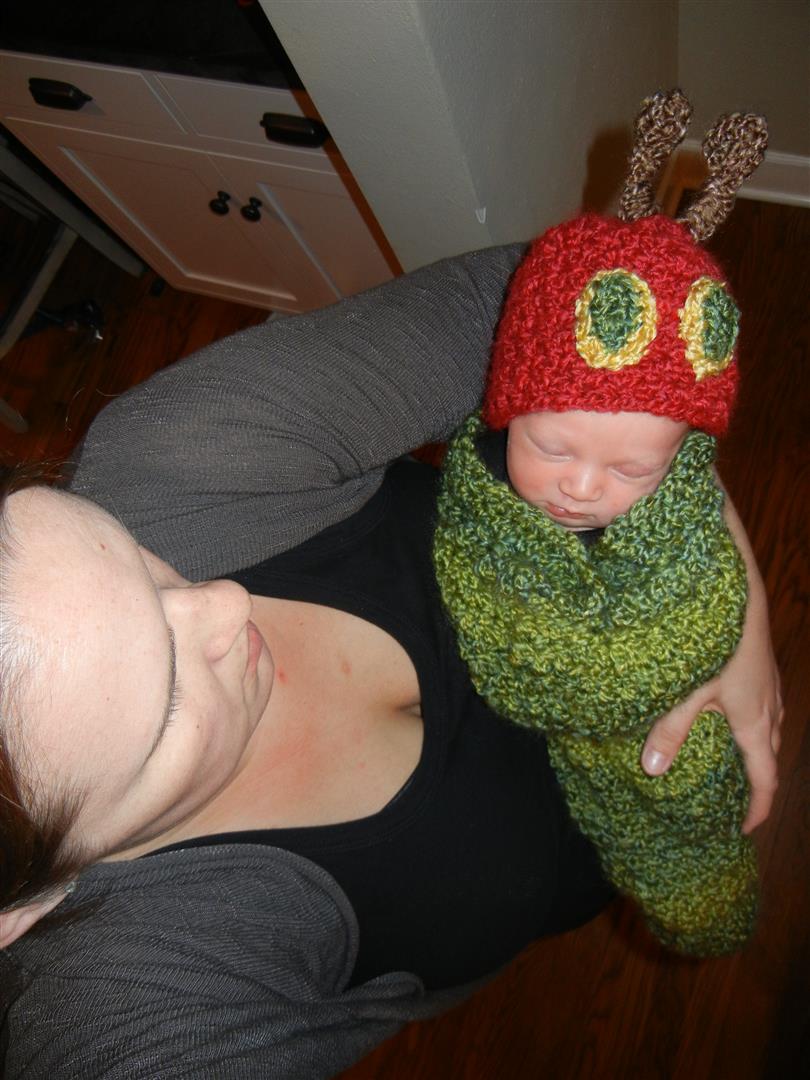 2013.... Coming soon to a message board near you...