It is with a very heavy heart that we have learned of the passing of Diane Disney Miller, Walt Disney's Daughter. She had been suffering the complications of a recent fall.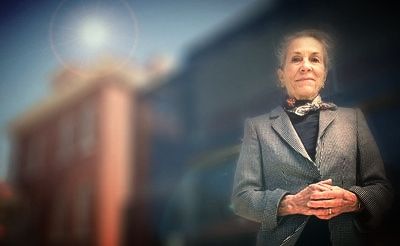 Diane founded the Walt Disney Family Museum in San Francisco to preserve and protect her father's legacy. She was a strong and family focused woman who left Los Angeles to start a new life in Napa Valley, where she ran Silverado Winery with her husband (and former CEO of the Disney Company) Ron Miller.

Diane was beloved by many in the fan community for her protective stance on Walt Disney's legacy. There is no doubt that she was feared by executives at the Disney Company who might otherwise use her father's image as a character rather than as a symbol and standard of greatness and creativity. While there was a rift between Diane and the Disney Company resulting from Roy Disney's efforts to have her husband, Ron Miller, ousted as CEO of the Company, she was able (particularly in later years) to coexist with the company which bears her father's name.

Diane's passing is a tremendous blow to the hearts of those who loved her and were loved by her. Rest in peace Diane, may you be reunited with your parents once more.




The Walt Disney Family Museum has sent the following information:


Silverado Winery made the following statement on their Facebook page:

All of us at Silverado are deeply saddened by the loss of our Co-founder Diane Disney Miller. Diane passed away earlier today at home due to complications from a fall. Her tireless enthusiasm and energy inspired us all, and not a day goes by that we don't feel her special touch with things at the winery. She is greatly missed by us all, and our thoughts and prayers are with the entire Miller family during this time.
Bob Iger, CEO of the Walt Disney Company, has made the following statement about Diane's passing:
We are deeply saddened by the passing of Diane Disney Miller. She is remembered by Disney fans around the world as the beloved daughter of Walt Disney, and one who graciously shared her family history and personal memories of her father.