Up first we have the Chachapoyan temple props. I actually have a framed map of all three pieces of the map seen in the intro, but couldn't find it for the shoot due to it probably being stacked behind a hundred other pieces of art...
Clockwise from the top... We have the God of Sun wall relief... followed by the Mayan Statuette which sits on Indy's Desk at Marshal College... the Whip, sandbag, a Chachapoyan Dart which lodged in the torch, The Idol on a pedestal (solid, weighted, gold plated, glass eyes), the Raiders Fedora, and another wall relief from the temple...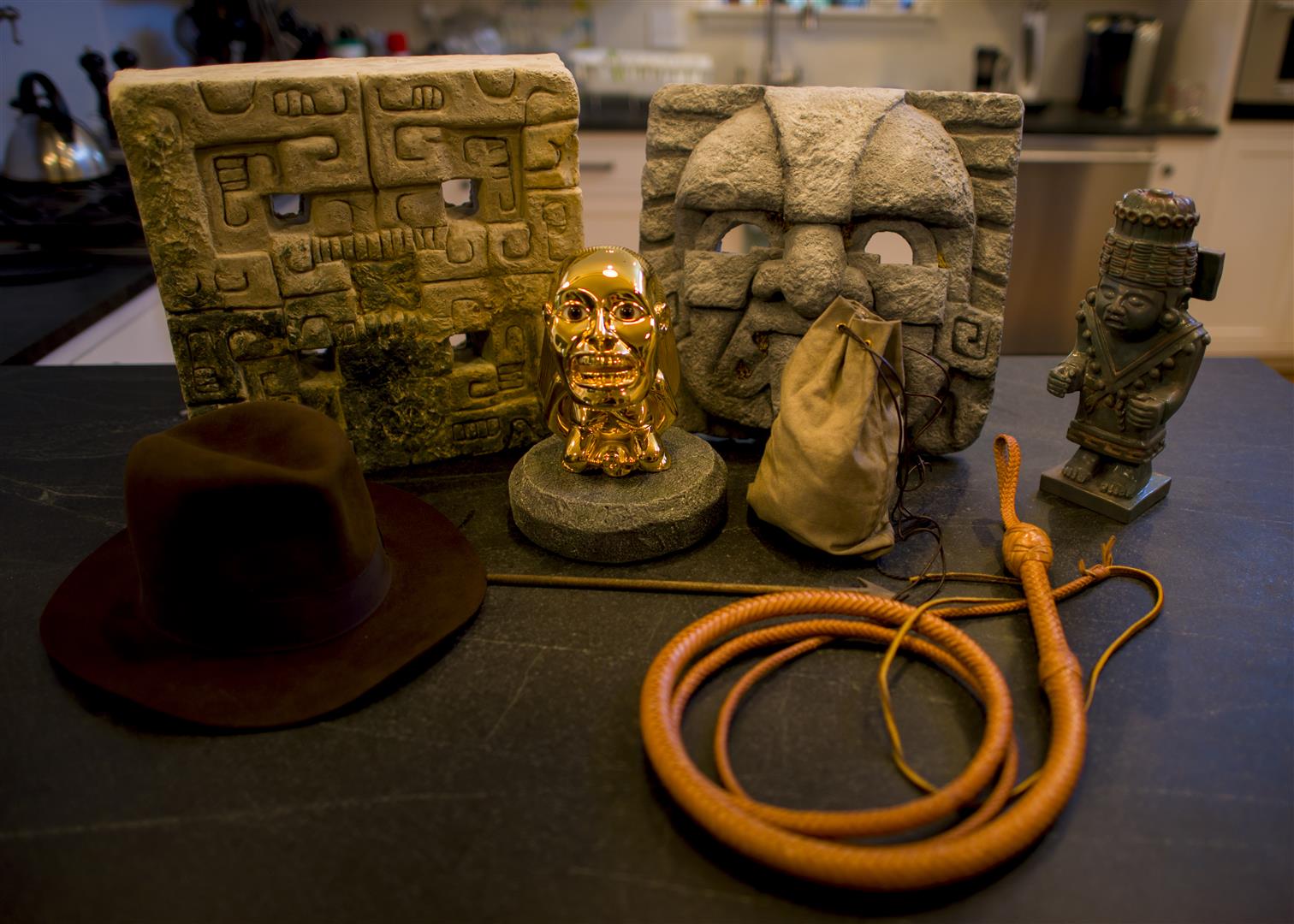 Up next we have three distinct Idols. Right to left.. hollow, as in the original plan for the movie to have the eyes move, removable back... Next up.. cast bronze... seriously tarnished due to handling.. (I need to polish it) I use that one for my cosplay. Lastly.. the one from the previous pic. Left to right they are light.. heavy and HEAVY.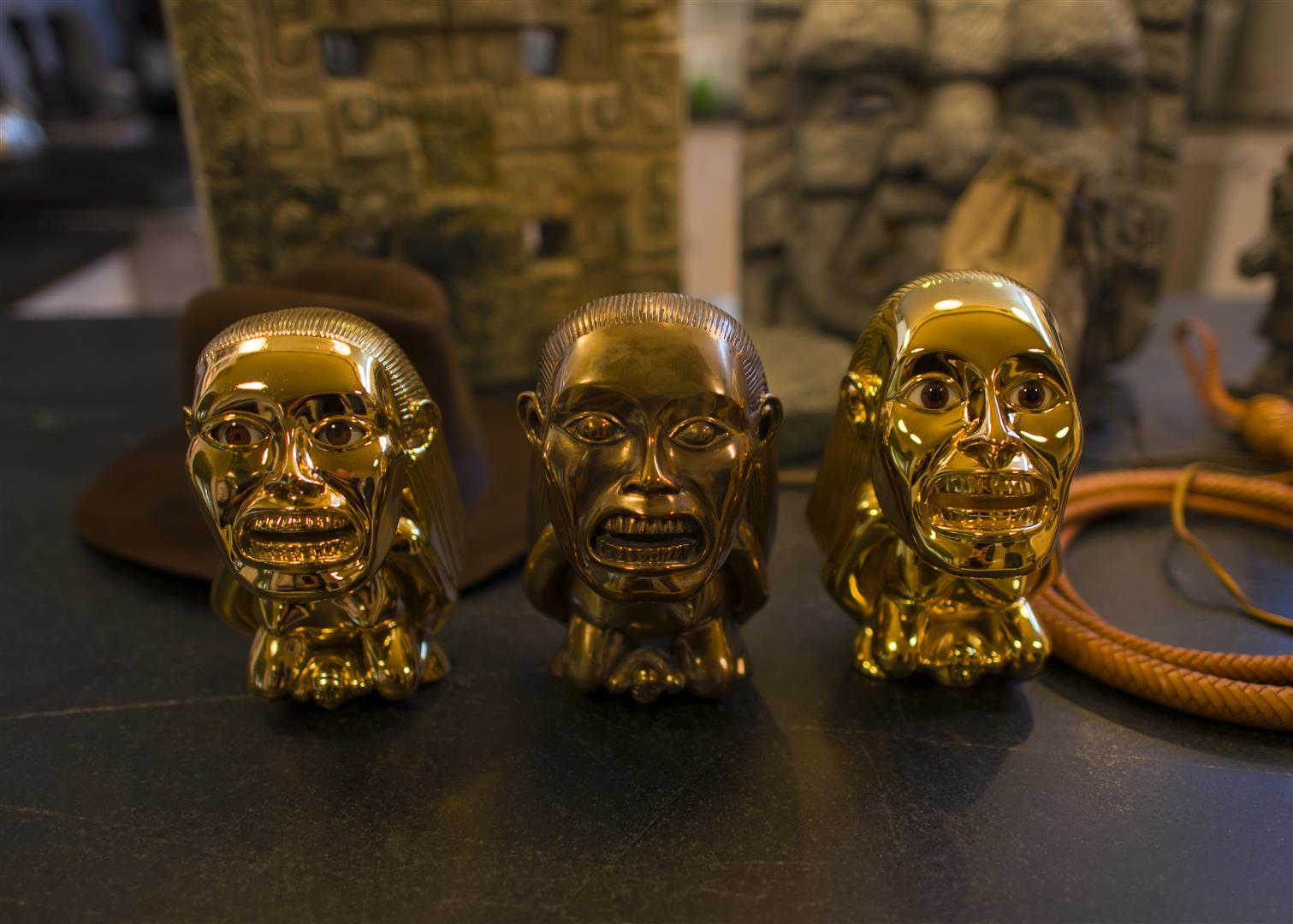 Some pics of the screen-intended-use one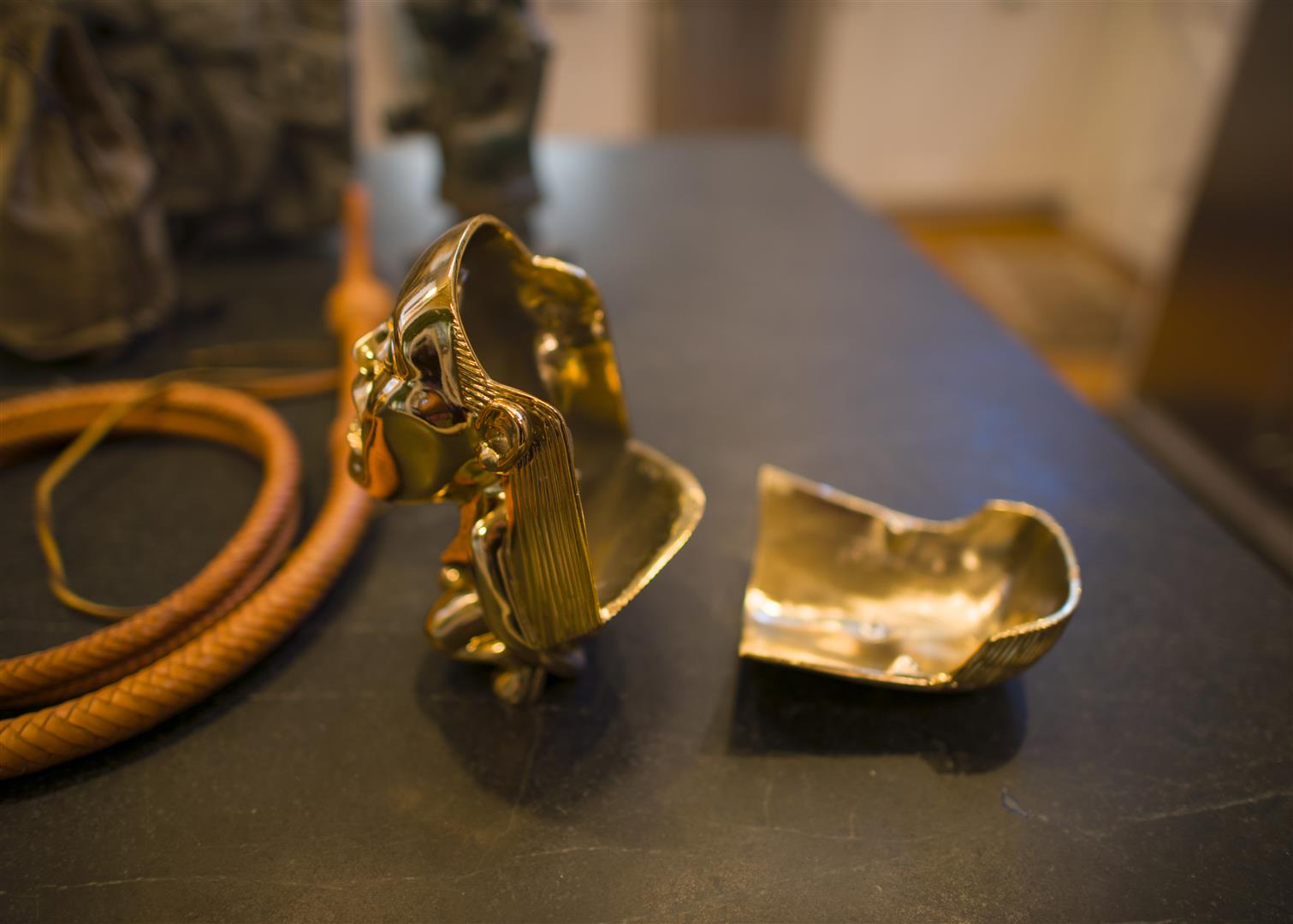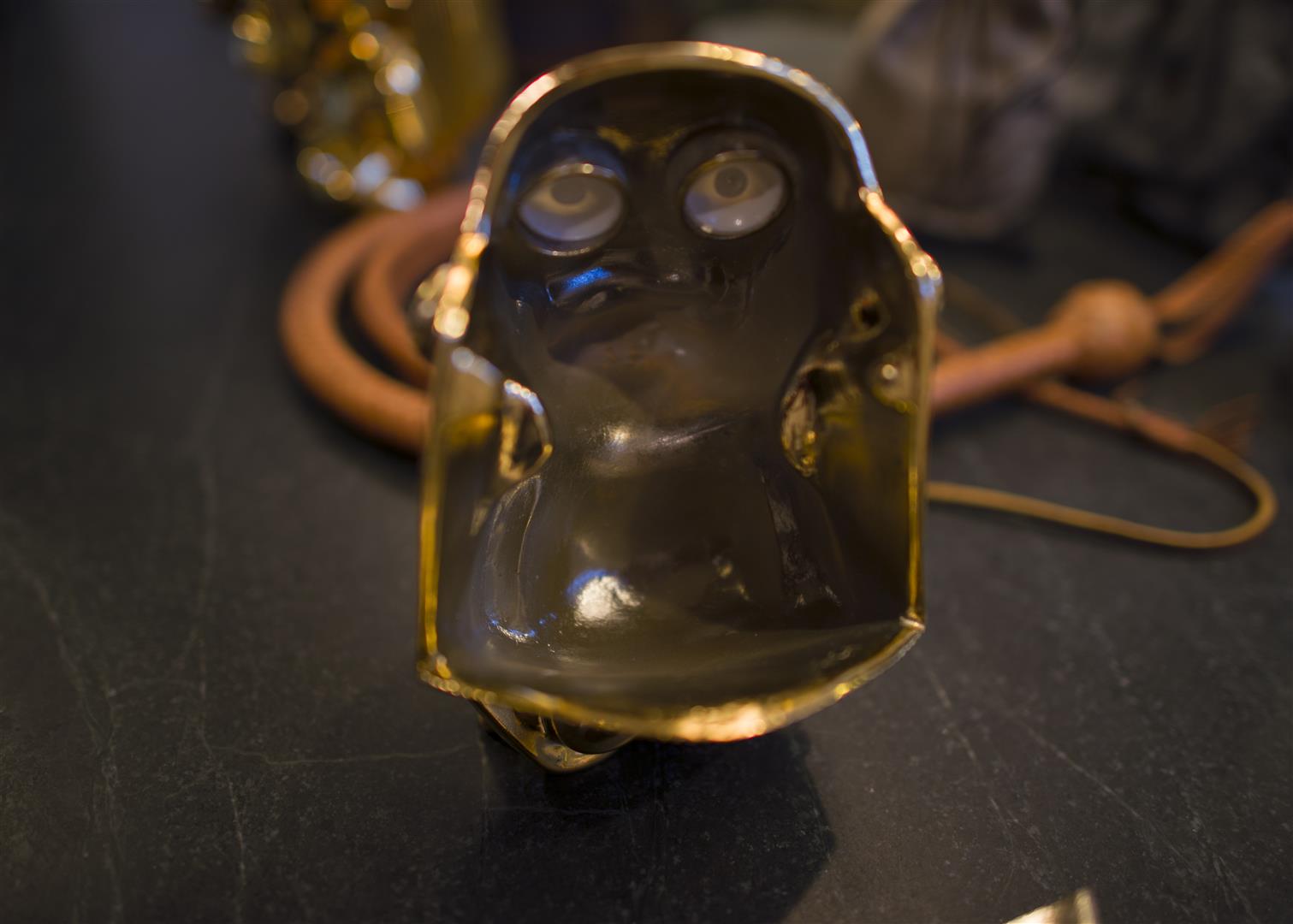 Next up, we move along to the Raven Bar scene... We have the Raven Bar Headpiece (with chain) and Marion's lighter.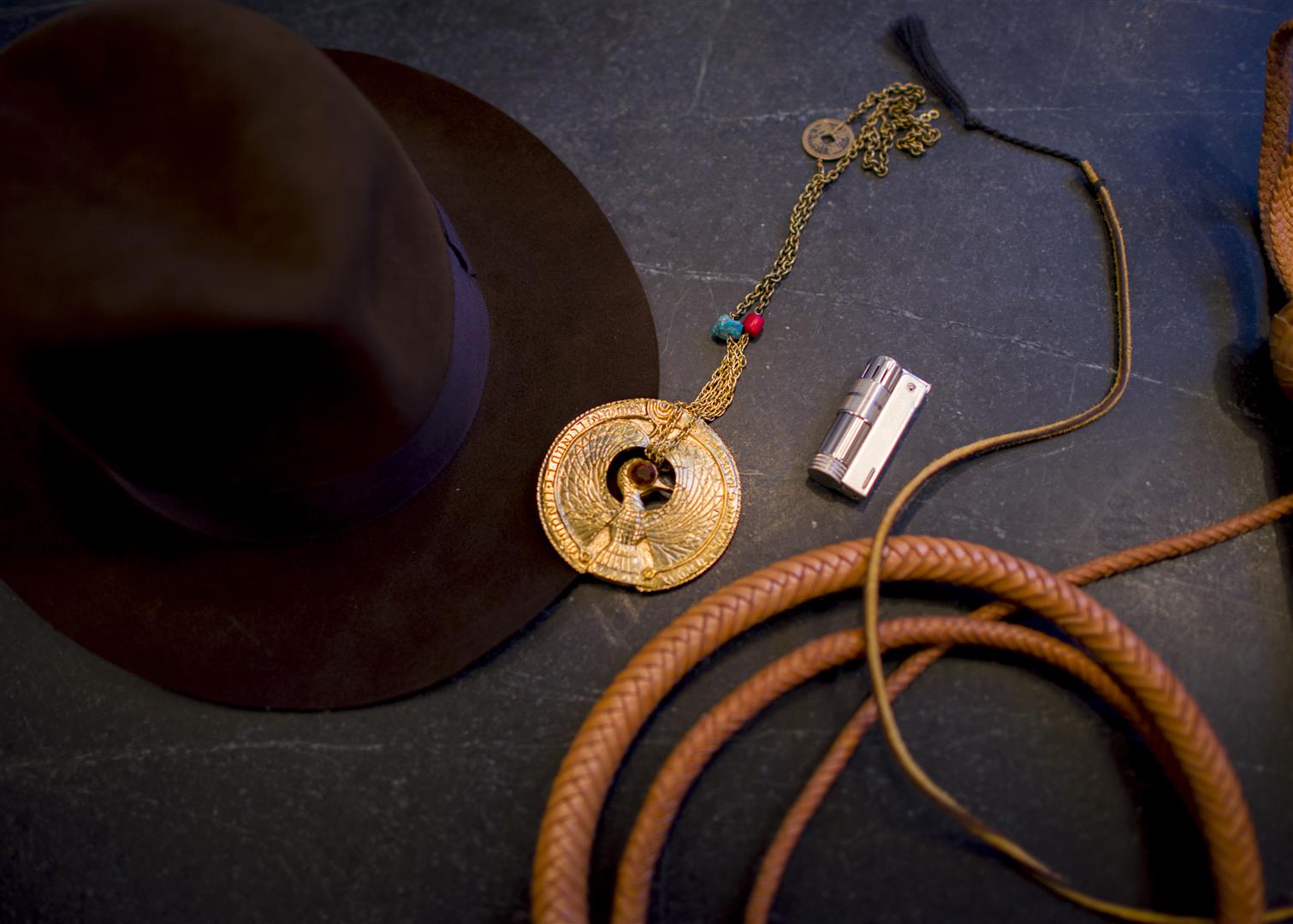 Next its on to Cairo...
We have two cold-cast bronze cherubs from the lid of the ark (I wanted these over the gold plated because I don't have an ark to put them on... yet..). We have Abern Ravenwood's journal Indy used to decipher the headpiece placement and the brush he used. We have the label of the whisky bottle he emptied after he thought Marion was dead and the duralex glasses he was drinking out of . We also hav the Iman headpiece (There were actually 2-3 different headpieces used in the film, and I have them all).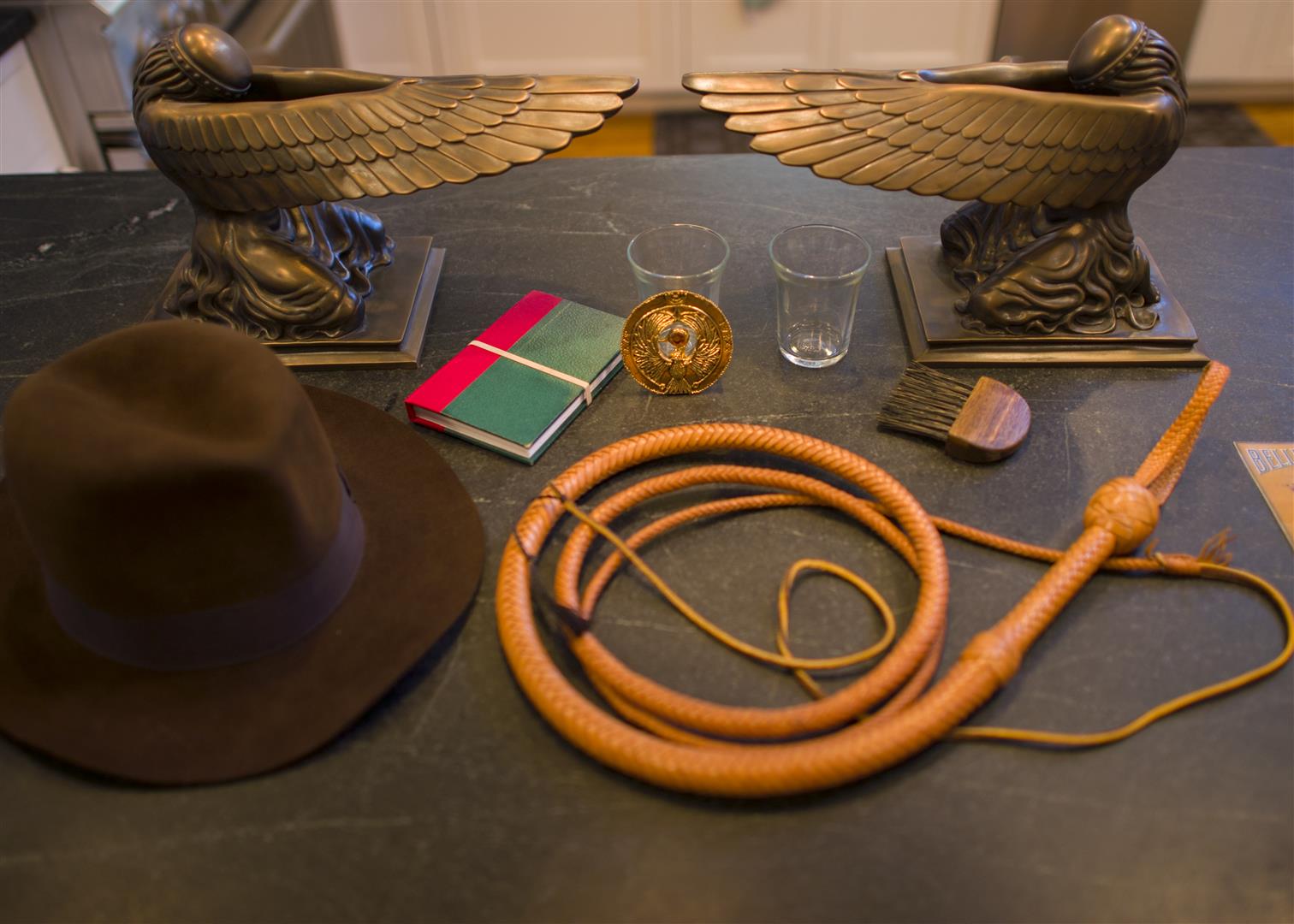 A few odds and ends I couldn't picture before..The gunbelt and the Cairo-used gun. Custom cut down barrel model.. Its resin, but I'll replace with a real one of these days...Also the page out of the Bible from the Marshal college scene where he describes the ark to the government agents. (pretty sure I've got the German communications somewhere too they reference).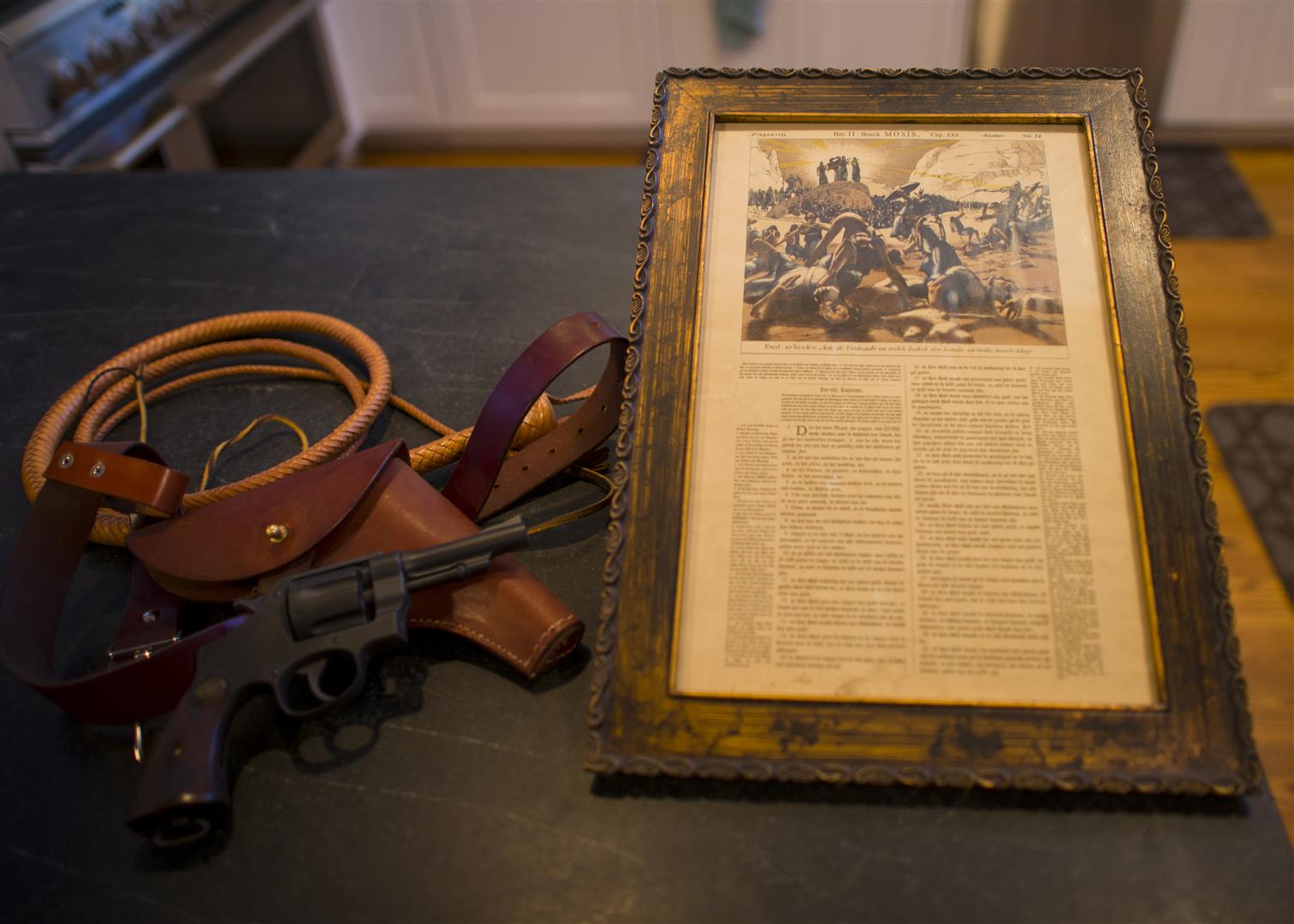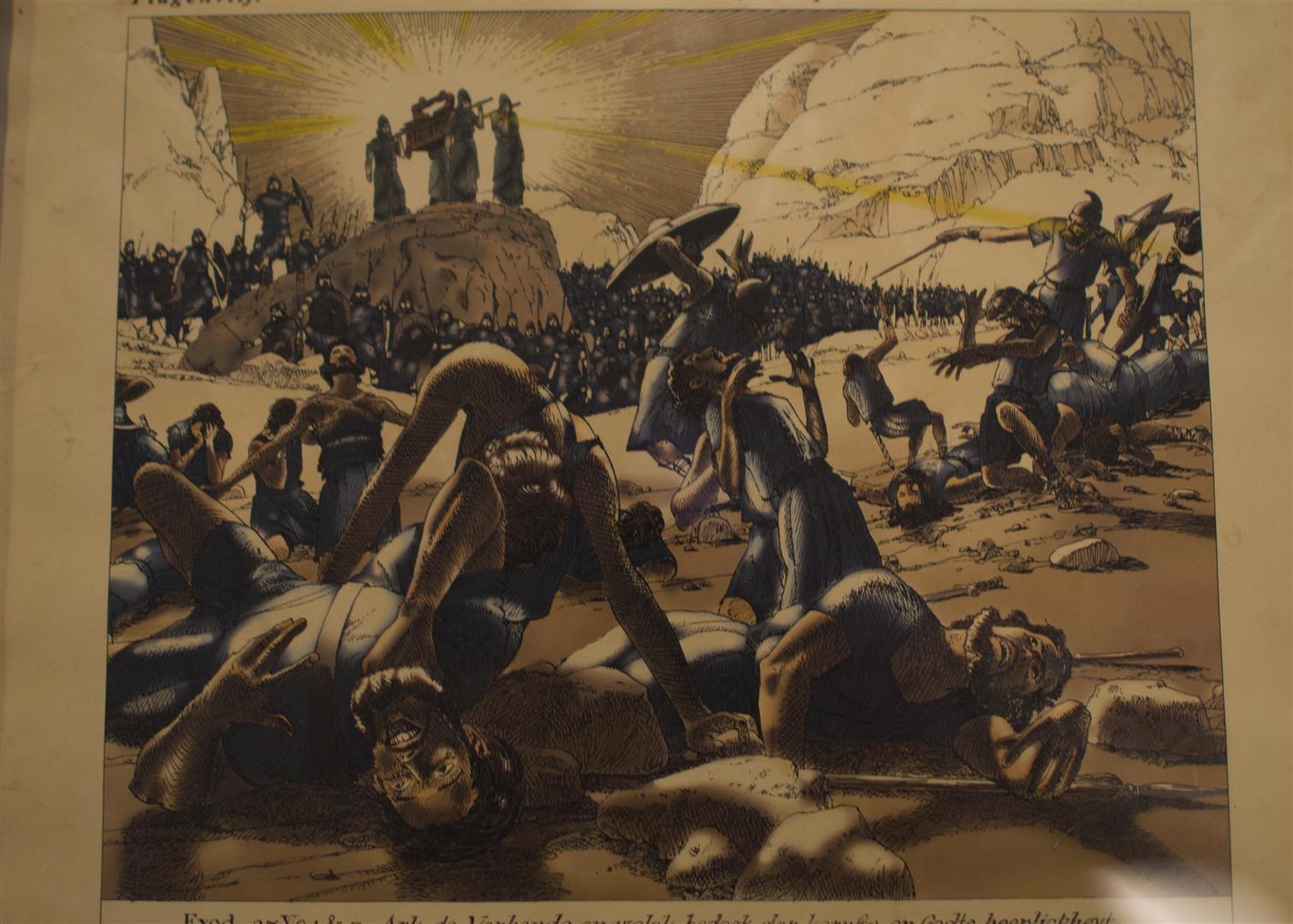 And lastly the staff Rene Belloq uses during the ceremony to open the Ark...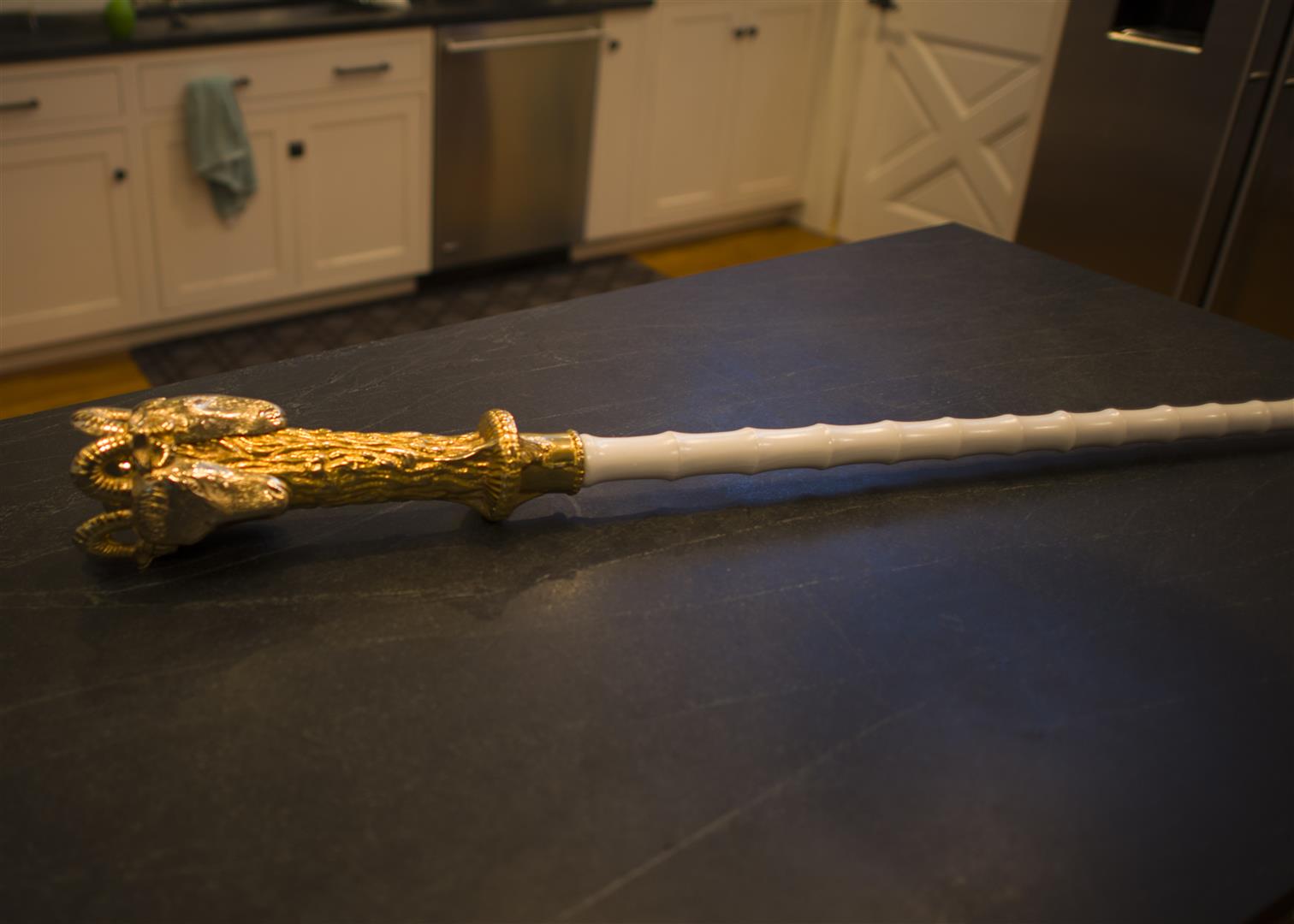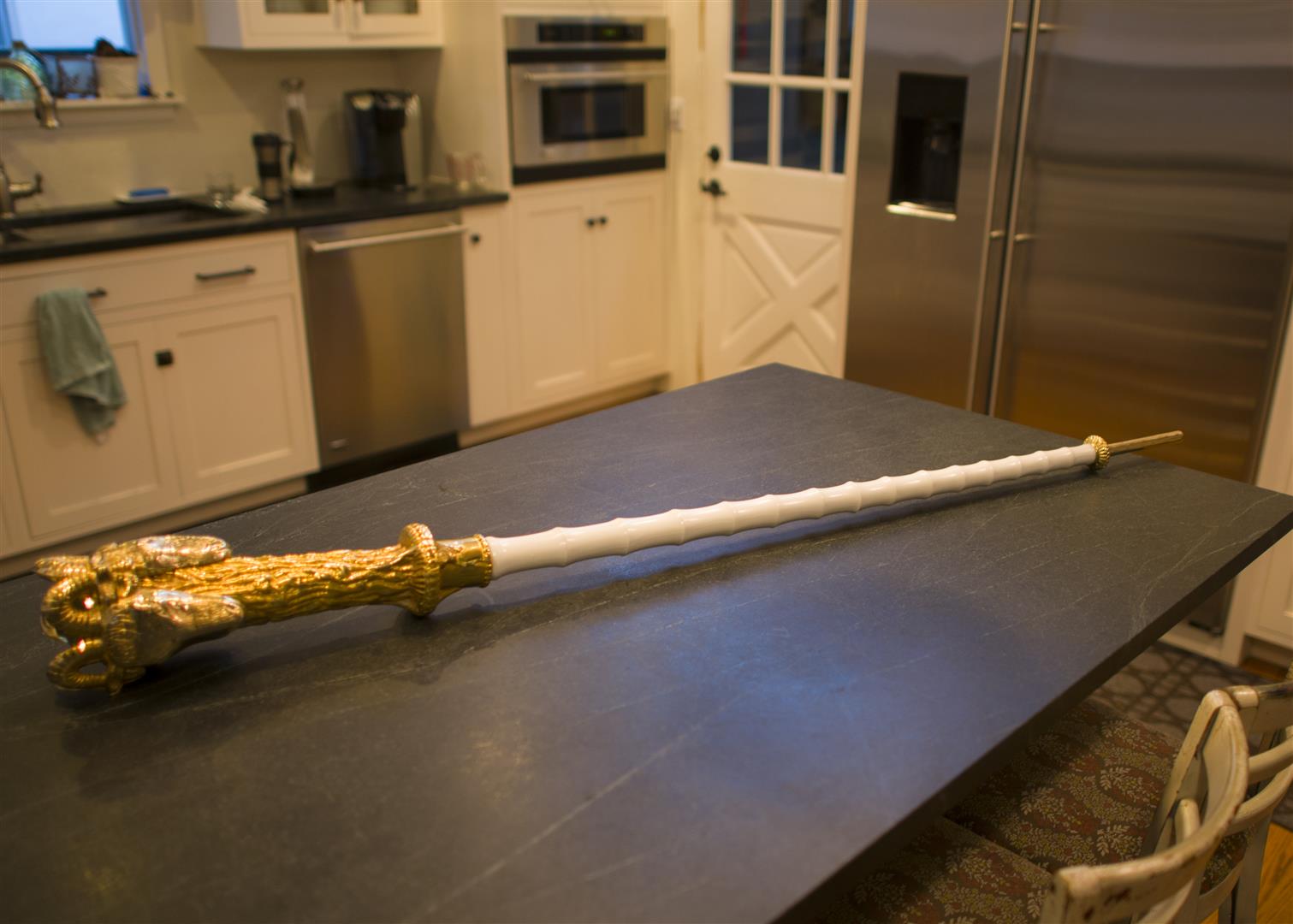 I'm probably forgetting something, but it will have to do for now... up next... Temple of Doom..