No kidding! M&Ms has announced a new white chocolate M&M tied in to the upcoming Disney movie (along with Pirate themed versions of some of their other items).
The Pirate themed items will be launched in stores on May 12th.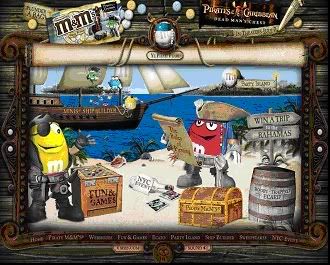 http://us.mms.com/us/potc2/index.jsp
They have a cute little web site (listed above). I love white chocolate, so I'm thrilled.