I live in Southern Utah, so I visit Zions a lot. This time I decided to take my wife on the Angel's Landing hike. For those of you who never heard of this hike it's pretty much as hard core of a hike as you can get without bringing your own ropes or packing out your poop in ziplocks.
We arrived at Zions at about 7:30 am, a bit later than I wanted, and started the hike.
Now I use to hike all the time, in fact I've hiked the 30 highest peaks in Utah with my family by the time I was 17. But I haven't in a while, as my bulging stomach in the photos will attest to.
Here is Beth with Angel's Landing in the background. It's still early and the temp. is only about 79 now.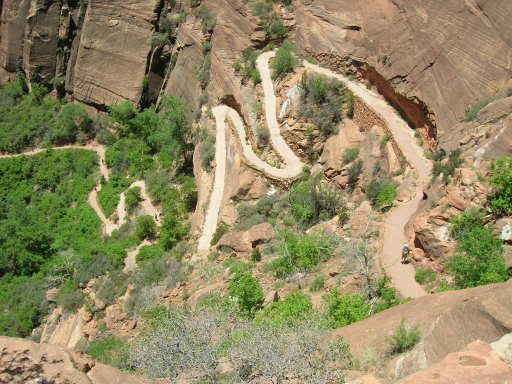 The hike to the head of the Angel's Landing trail head is a nasty set of switchbacks. For every mile you hike you gain 600 feet of elevation, so, ya know... it hurts your calves a bit.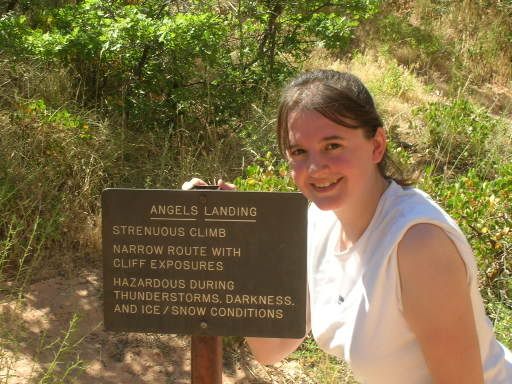 This is the final warning sign at the trail head. It's located at place called Scout's Lookout where those who are afraid of the hike to come can chicken out.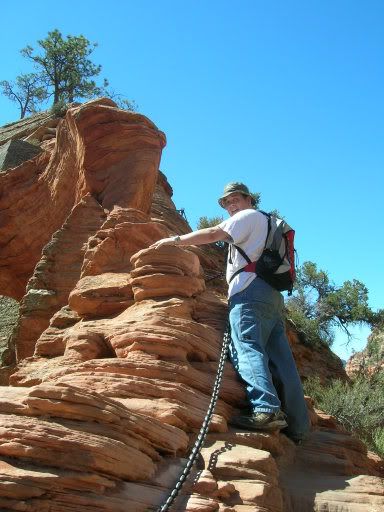 Most of Angel's landing is hand over hand bouldering style climbing with chains for assistance.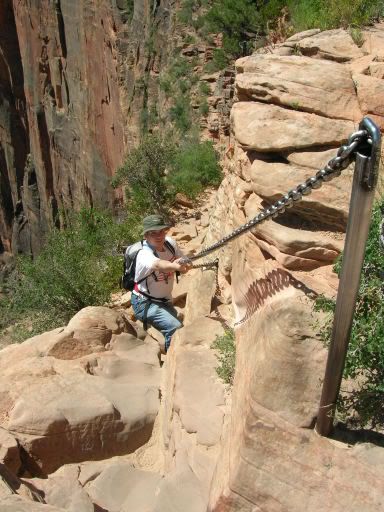 By now the temp was nearing 100 and the chain was getting hot and kinda slippery.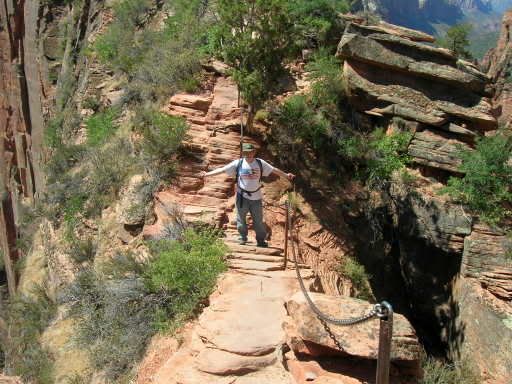 hard to tell in this photo, but there is a sheer rock drop of about 1000 feet on either side of me. Ooooooooohh.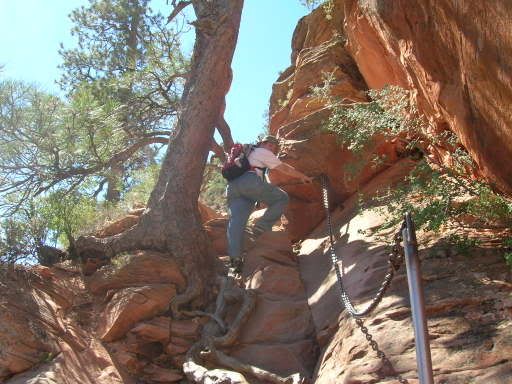 It's about three hours to the top and when the temp gets up you savor any shade you can find. I also want to mention that the temp feels about 10 degrees hotter because of the reflection off of the rock.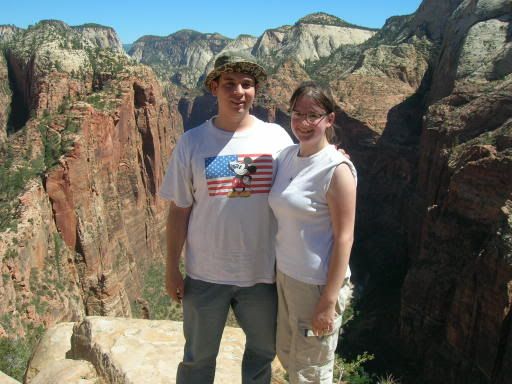 And we made it to the top! The view is like nothing I can describe, and the photos do little justice.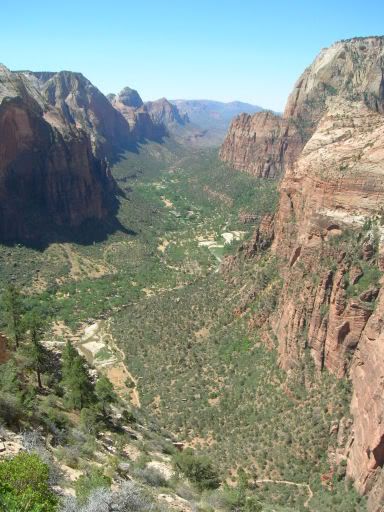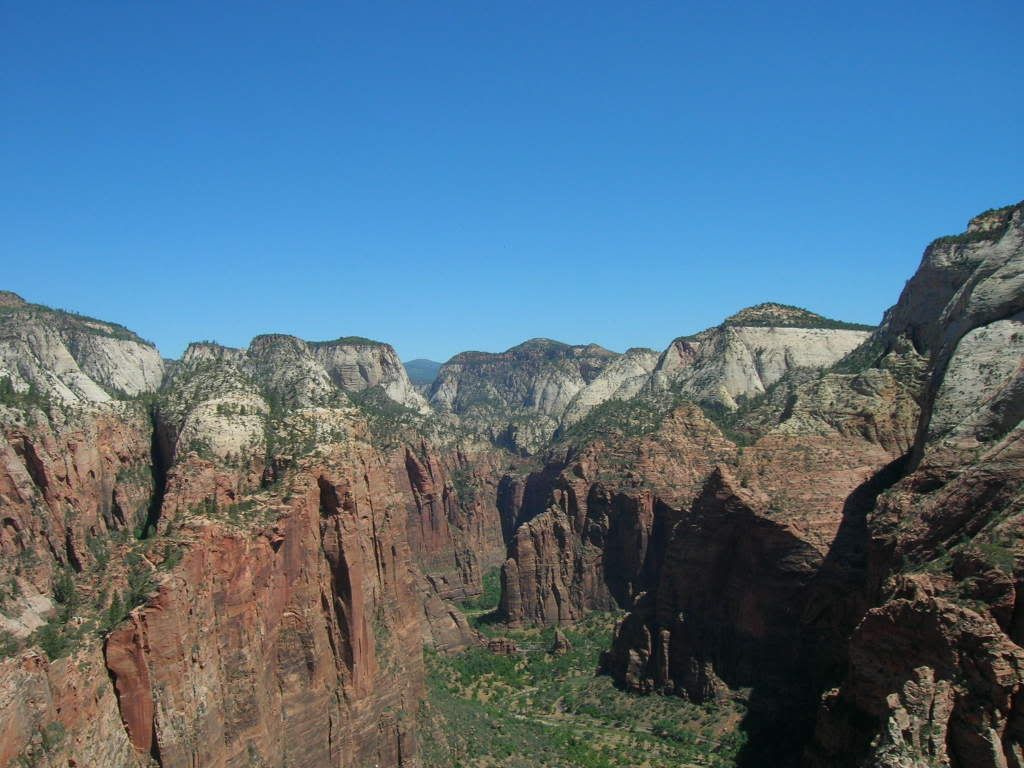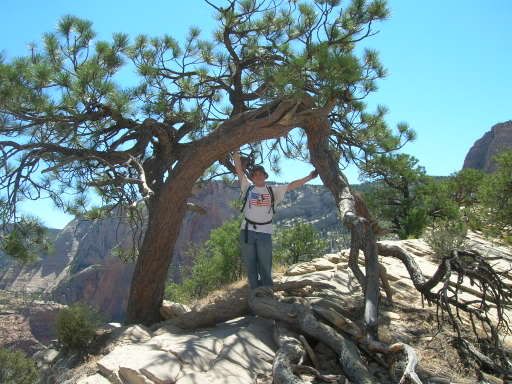 you have to be a tough twisted tree to grow on top of Angel's landing. Have you ever seen a tree whose roots tangles with it's branches?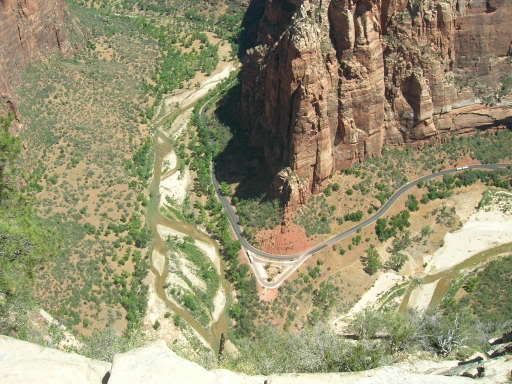 a view down the 1500 foot drop. yikes.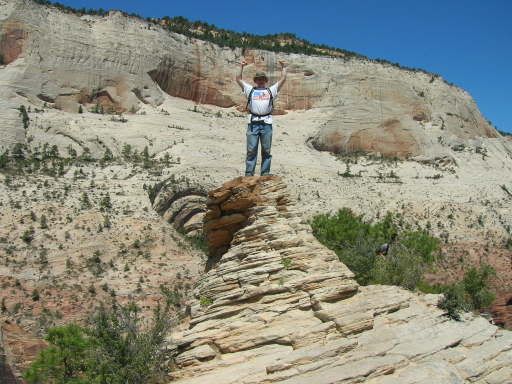 my wife wasn't brave enough for this photo.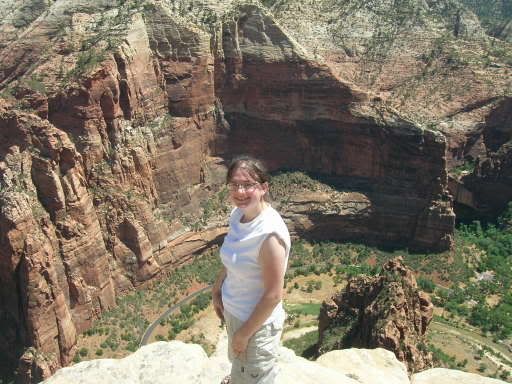 But this one was ok...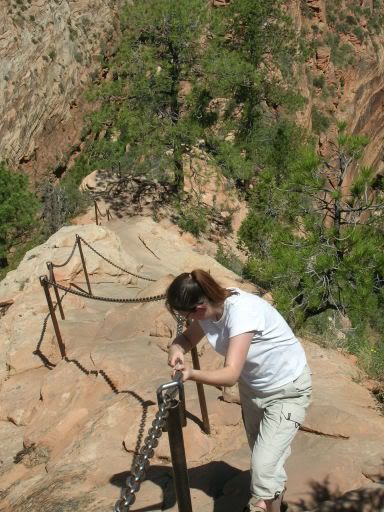 on the way down the temp went up another 15 degrees. (115 for you keeping track)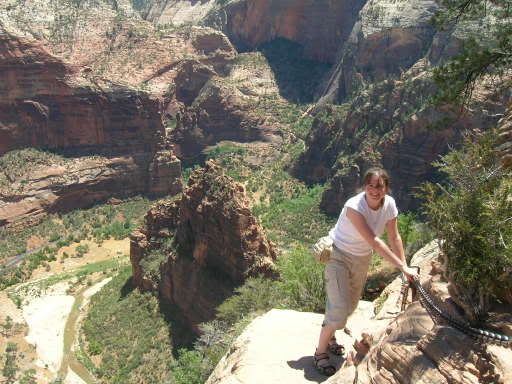 This photo makes my stomach drop. My wife is SCARED to death at this point, but still wants me to take photo after photo. Again about 1000 foot straight drop.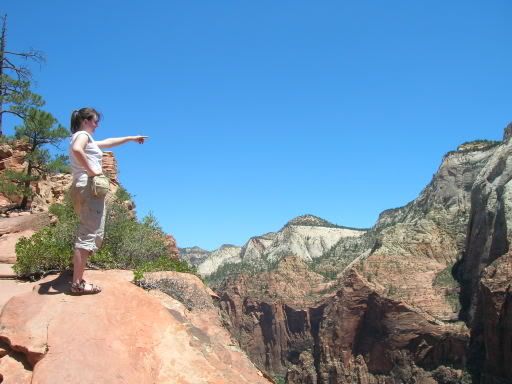 What a trooper.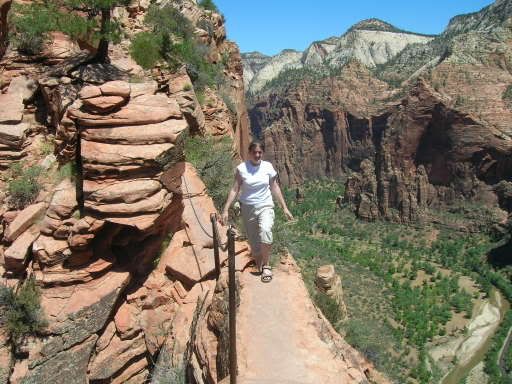 And she HAD to let go of the chain for this scary shot.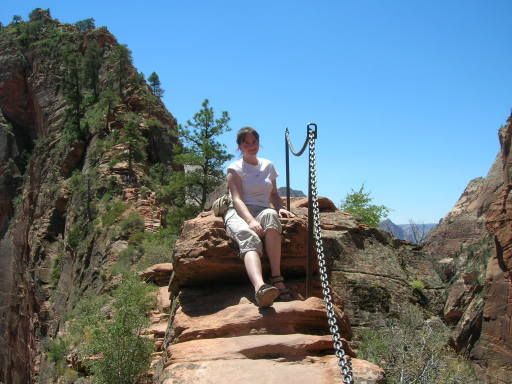 there are carved "steps" along the way. Beth is sitting in one now. Again, with the sheer drops on either side.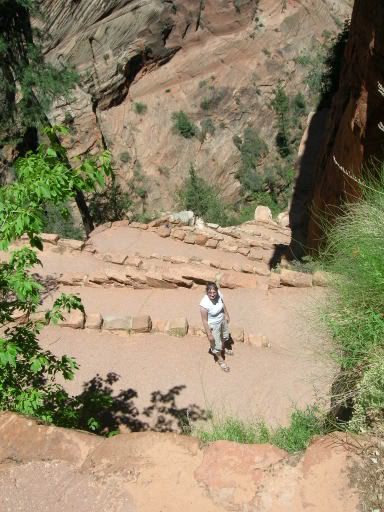 When we got back down to Scouts lookout we drank the last of our water. We brought one and a half gallons and a big gatorade, and drank it all. We didn't think it would be too bad. After all, it was down hill all the way down the switchbacks (called Walter's Wiggles by the way). But in the desert 115 degree weather you lose so much water.
Continued on next post