You are given a chance to meet anyone you have ever worshipped. Who are you going sit with for a day, ask a laundry list of questions, Have a beer with, get to know what makes them tick?
For me....Every single one of these four gentlemen.....
Two of my favorite writers.....Michael Crichton and Stephen King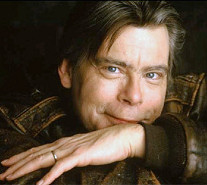 The Professor.....Neil Ellwood Peart
The greatest daydreamer the world ever knew....
This woman just plain has fire and spunk. Melissa rocks.
Two of our best screen actors ever.....